And now, the really juicy stuff. Part 3 of my IndyCar Season Review tackles a McLaren team that will probably leave 2023 rather disappointed, a Team Penske that celebrated via Monkey's Paw (You'll see what I mean), and Chip Ganassi Racing holding all the aces. There are also some overall words about the state of the series heading into a new era in 2024, 100 Days To Indy and more. If you missed the previous two parts, check down below. See you on the other side!
Part 1 – Dale Coyne, Juncos, Meyer Shank and AJ Foyt
Part 2 – Ed Carpenter, Rahal Letterman Lanigan, Andretti
Arrow McLaren
Season Highlight: Pato O'Ward's still pretty good
Season Lowlight: How did you blow that 500?!
McLaren's another team that might be a bit milquetoast about how this season played out. There was a lot of hype going into the year. You have an elite driver in Pato O'Ward to spearhead your effort, Felix Rosenqvist was very solid in the back end of 2022, and you just brought in Alex Rossi, a frustrated team leader at Andretti keen for a fresh start, and a driver we know can win ANYTHING on his day. And if that doesn't work out, you have Plan B, Alex Palou, the 2021 Champion and another elite driver coming for 2024, right?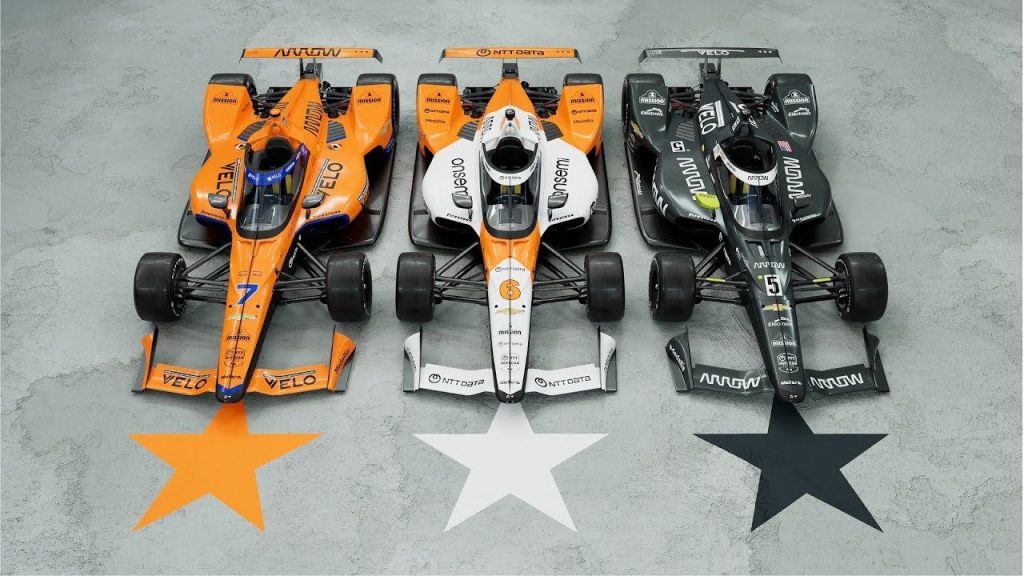 It's like the famous "Homer At The Bat" episode of The Simpsons where Monty Burns hires a bunch of ex-pros like Jose Canseco, Ken Griffey Jr, Roger Clemens, Wade Boggs, and more to try and win a $1m bet against Shelbyville, only for somehow almost every pro not being able to play on the day of the game. That's McLaren's 2023. Pato was never a contender. Alex Rossi was pretty much the same guy he was at the back end of Andretti. Felix regressed to the mean. And Palou… isn't coming after all. You didn't even win a race, despite multiple great chances.
So what does it all mean? Well, McLaren's doubling down on being a disrupter, as it's likely they're going up to four cars by 2025. David Malukas is no Palou, but he could be another talented youngster with a lot of upside. But this team isn't the challenger it was hoping it was going to be. Yet.
Pato O'Ward – 4th in Points (484), 9 Fast 6's, 7 Podiums, 14 Top 10's – Average Finish – 7.9
Oh, Pato.
Look, by any measure, this is a superb season. On raw averages, Pato was the second-best qualifier in the sport, and on finishes, fourth, exactly where he finished in the title race. But you can't help but wonder how much more he left on the table in a McLaren package that was clearly good enough but not good enough. Do you get me?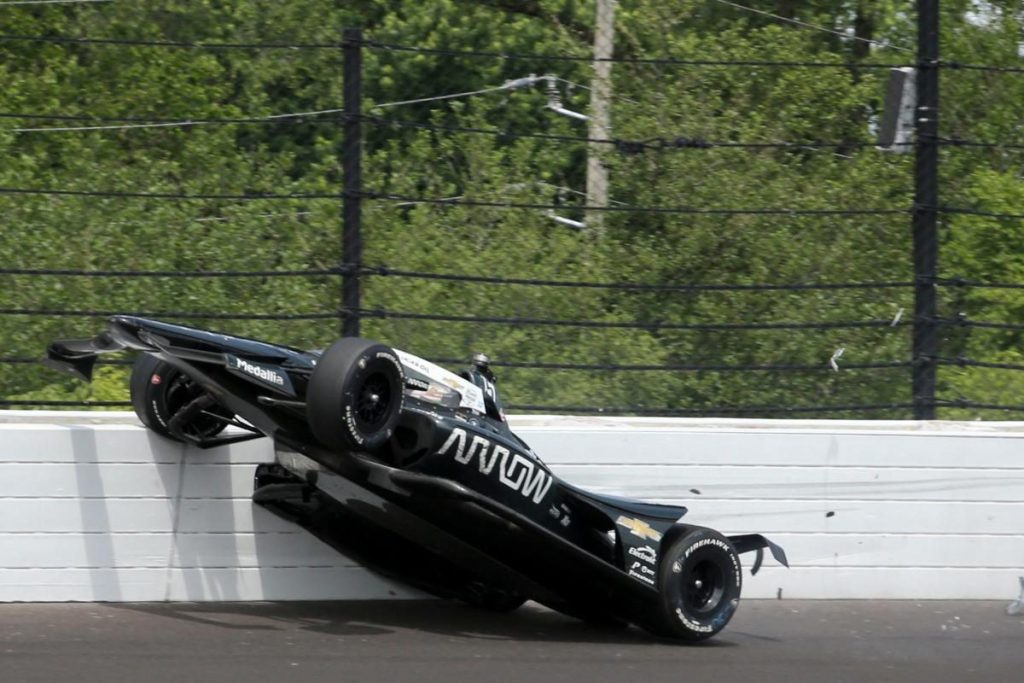 The Indy 500 will be the one that leaps off the page most. It was his race to lose. He had the freshest tyres of anyone at the front, challenging for the lead but a needlessly aggressive lunge at Marcus Ericsson with seven laps to go ended his day. It's a massive disappointment that McLaren, the most consistent team at the speedway all fortnight had a meltdown when it mattered most, and Pato was at the front of that charge.
It's been a pattern of his over the course of the season where in the heat of the moment, he cracks and makes mistakes. He panicked when he was about to go a lap down in Detroit and crashed into the wall. Botched qualifying sessions in Mid-Ohio and Laguna Seca by over-driving the car, and Long Beach where he angered Scott Dixon by putting him into the wall, being wrong and strong about it, only to be even worse at the exact same corner a handful of laps later.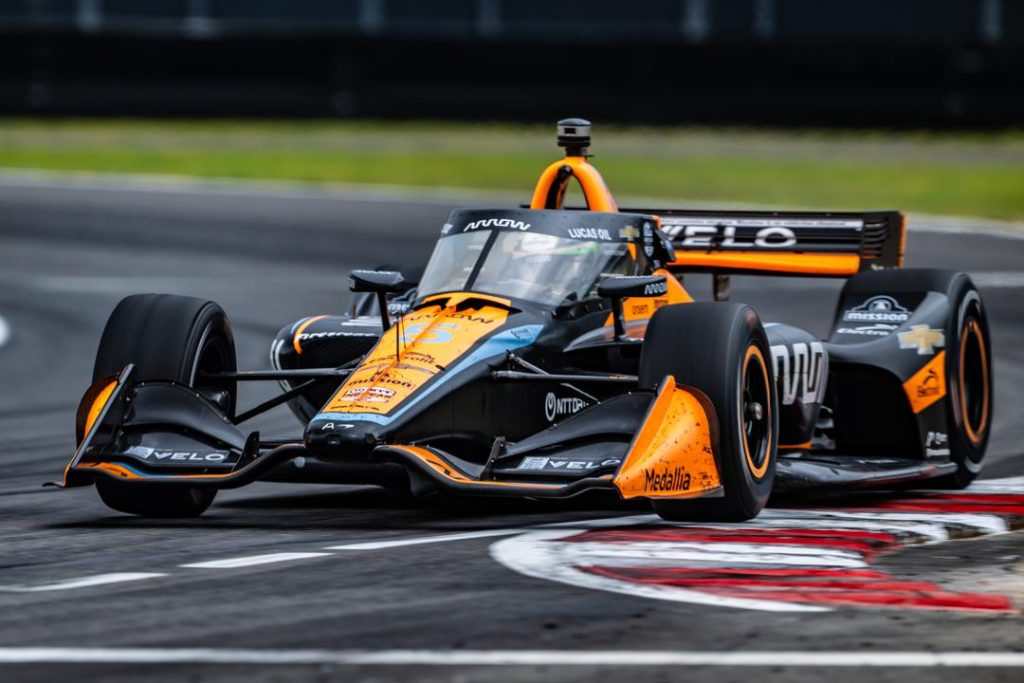 If it sounds like I'm being harsh, I am, and that's because he's had four seasons in the sport, and three of them at the very highest level. He's being evaluated as a rightful title contender and maybe the only driver who can give Penske and Ganassi a bloody nose. He can do better and that's what made his 2023 good, but also immensely frustrating.
Pato is an outstanding driver. He was incredibly unlucky not to at least win in St Pete after the plenum fire with just three laps left. He's one of the genuine very few "three-tool" drivers in IndyCar who can win anywhere. Probably the best oval driver in the series not named Josef. But this is where he needs to kick on and turn a 500-point season, into a 600-point season and mount a true challenge. If he can do that, the series has a megastar in its hands. 8.5/10
Alexander Rossi – 9th in Points (375), 2 Fast 6's, 1 Podium, 11 Top 10's, Average Finish – 10.9
*sighs* – I miss pre-pandemic Alex Rossi and I'm tired of pretending I don't.
In 2018 and 2019 I thought Rossi was the next face of IndyCar. An angry, no-nonsense, aggressive heel that could be a constant threat on any track in the series, and took no shit. The Stone Cold to Josef Newgarden's Dwayne Johnson.
Post-pandemic Rossi has just not been the same driver. It's probably part of the reason he got fed up and left Andretti in the first place, but McLaren was an opportunity to set the record straight. Nope, it was the exact same Rossi from before he left, minus the win he had at IMS.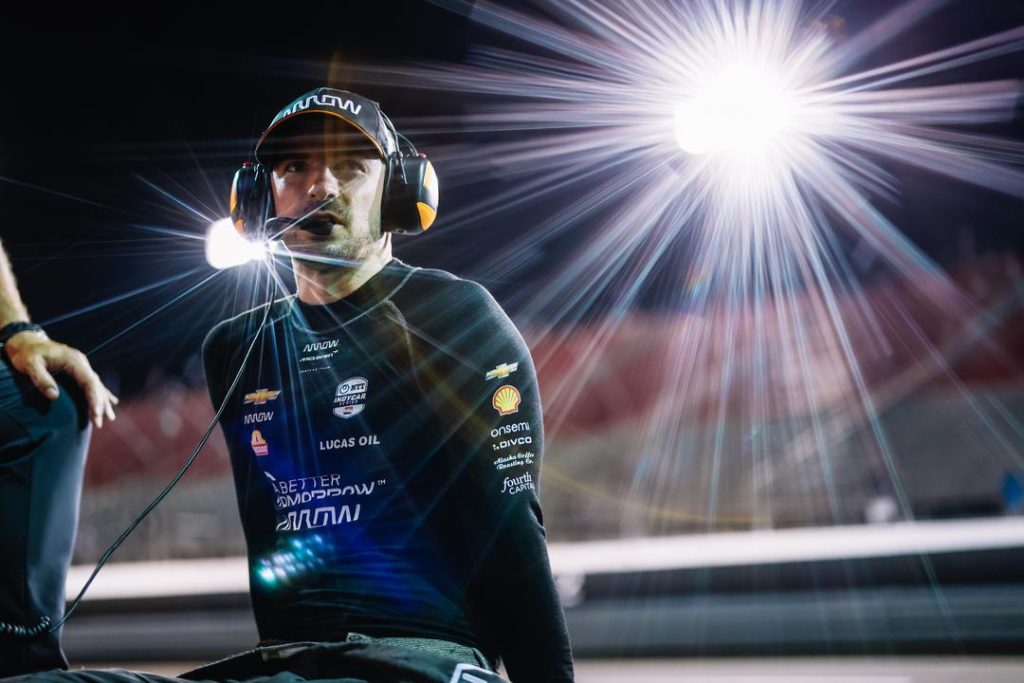 His season is fine. Consistent, certainly. 11 Top 10's is solid work, but it screams to me that the top of his game has largely vanished. Just two Fast 6's and the one podium at IMS1 (Even if he was arguably robbed of another in Detroit via his teammate), is startling for a guy we often remember as being SO good.
Is this okay? I don't know. McLaren might have a slightly worse Marcus Ericsson-esque floor guy in their ranks (That in itself is ironic given Zak tried to sign Ericsson this season, almost purely to wind up Chip), but is that what Zak signed him up to be? I'm not convinced. Did Rossi join McLaren knowing there was a reasonable chance he could be a #3 driver with the expectation that Alex Palou was coming? Keep tabs on this, I have a feeling this relationship might turn south down the road. You heard it here first. 6.5/10
Felix Rosenqvist – 12th in Points (324), 3 Fast 6's, 2 Podiums, 8 Top 10's, Average Finish – 14.5
I genuinely feel sorry for Felix. Every time McLaren made noise in the driver market (And to be fair, it wasn't all Zak's fault given Alex Palou is about as decisive as I am looking at a McDonald's menu), Felix was always the fall guy. When the rumours dropped about Palou in 2022, Felix was always the one expendable because Rossi was already confirmed and Pato was tied down long-term. Felix was only kept on because Palou settled with Chip Ganassi after the season finished. This year Felix REALLY felt like chopped liver once it became clear McLaren couldn't expand to four cars until 2025, barring a tie-up of some kind.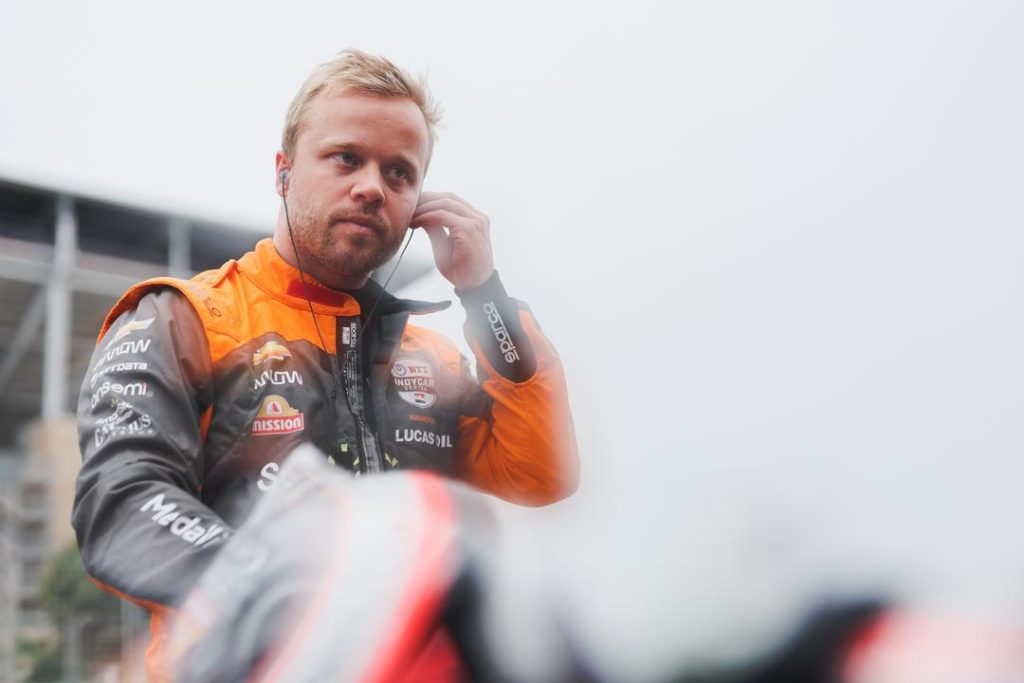 The one thing I think that could have made Zak Brown's life very difficult was if Felix had won the 500. And I think he was McLaren's leading contender. Front row start, consistently up in the Top 10 in no-tow, and looking solid with 50 to go… until he crashed. Because Felix has never really gotten ovals. I don't think he's had the ideal working environment for a little while, but another slip of regression was probably one too many.
Again, this isn't a bad season by most accounts. It's just not what McLaren wants at this stage of their development. And I get why after their three years together, someone like David Malukas who shows a lot of upside, would get a go instead. Meyer Shank can be his baby though, and he could be the refresh that the team needs after the veteran lineup they had fell apart. And you know… I'll miss that bromance between him and Pato. Genuinely lovely. 5.5/10
Team Penske
Season Highlight: Your Biggest Star FINALLY won your biggest prize
Season Lowlight: No challenger for the Astor Cup
February 2023. Roger Penske, as owner of the IMS and the IndyCar Series, unlocks a secret cavern underneath the executive office. He goes down three flights of stairs and opens a safe. Then another. And inside of it, is IndyCar's magical Monkey's Paw. It has one pointed finger left. Roger, holds the monkey's paw and says "Give me another Indy 500 win." The monkey's paw slowly curls up its last finger.
That's what Penske's 2023 season feels like. It feels like Penske made a sacrifice to the Racing Gods to give up some of that total dominance it's had on Road and Street courses in exchange for more oval speed and specifically, the Indy 500 after years of being irrelevant in their own backyard.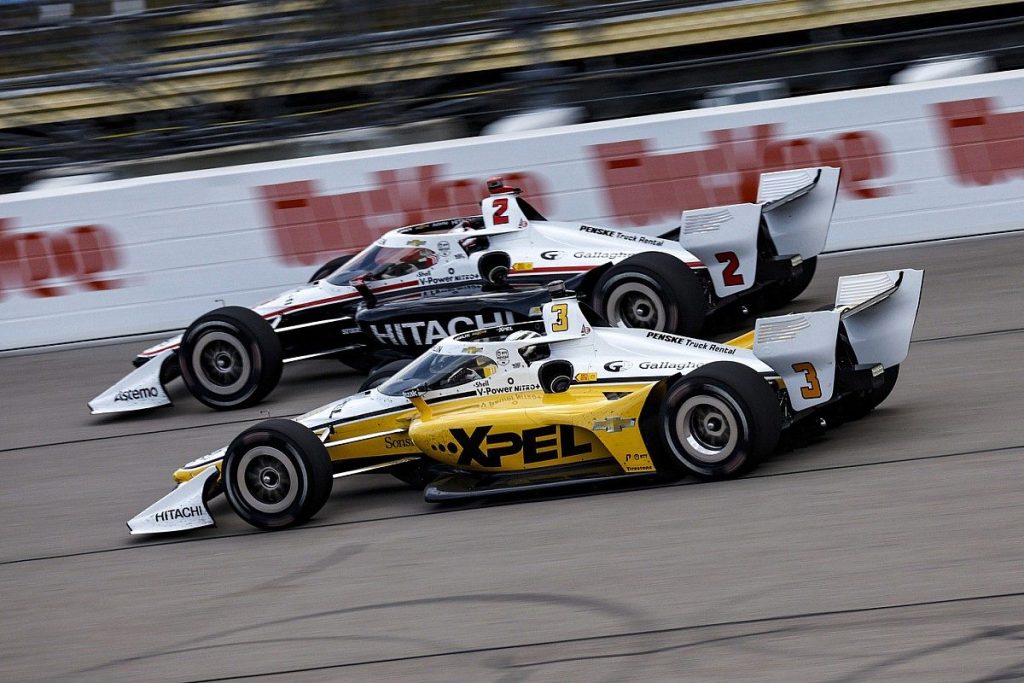 Think about it. Where was Penske strongest this year? By a country mile, it was the ovals. They won the 500 for the first time since Simon Pagenaud in 2019. Josef Newgarden won 4 of the season's 5 ovals, with McLaughlin and Power both challenging on multiple occasions. But their bread and butter just wasn't there. Just one win on a Road or Street track this year by Penske standards should be a cause for concern, and even Barber felt inherited due to Grosjean's technical problems. And the one man who could have platformed the ovals into a title campaign had arguably his worst season on Road and Street tracks in years. But he won the 500, so who cares?
It's really hard to evaluate Penske as a result. By conventional metrics, this was a down year for them. But in a series that prioritises the 500 over everything else, it was a success, with their biggest star finally taking the ultimate prize. Is that enough? Probably. That's IndyCar for you.
Josef Newgarden – 5th in Points (479), 4 Wins, 3 Fast 6's, Indy 500 Winner, Average Finish – 9.5
Josef Newgarden, the man who's won more races than anyone in IndyCar by a distance since the pandemic (15, the next nearest is Dixon with 10), arguably IndyCar's best driver since reunification had a season with an average finish OVER NINE?! This is a test to work out the tensile strength in the sentence: "…But I won the 500!"
Like with Christian Lundgaard in Part 2, the difference in discipline is startling. If he takes a reasonably safe 3rd in Gateway instead of crashing, his oval average finish is 1.75. Unfathomable. But you're not winning the Astor Cup averaging 11 for two-thirds of the season, even if you essentially clear out most of the ovals. Blame the series for taking the priority away from that discipline over the years.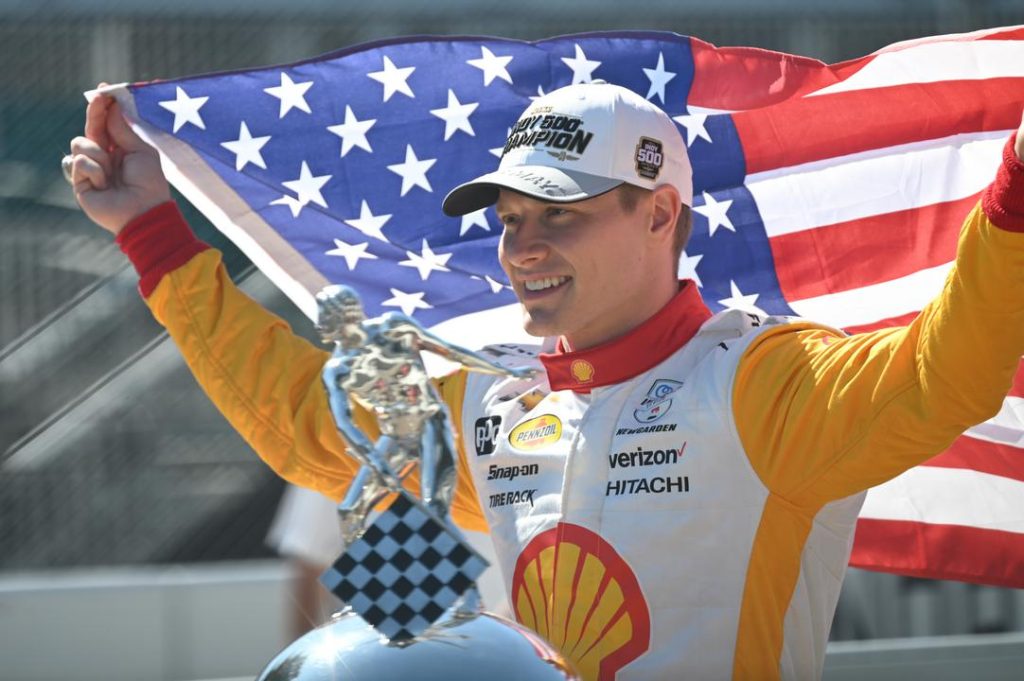 And yes, Josef's had some rotten luck along the way. Taken out on the opening corner of Laguna Seca, he had nowhere to go in IMS2, the car caught fire in St Petersberg. But a lot of those in-race scraps might have been avoided if he qualified better this season, something Palou himself has said was a key focus for him and worked out beautifully. Josef hasn't felt this anonymous on his signature discipline since Sarah Fisher was his boss, and this has been the backbone of his campaigns. Remember, he won a $500,000 bonus cheque last year for their own "Triple Crown" inside his five wins in 2022.
This was Josef's worst season in IndyCar since 2018. It's the fourth straight year a promising campaign fell off the rails down the stretch. Maybe all those reshuffles for Penske staffing behind the scenes are starting to catch up to him. Maybe he's the biggest victim of Penske's renewed focus on a discipline that has lopsided values, despite winning four of them.
…BUT HE WON THE 500, so who cares, right? 8/10
Scott McLaughlin – 3rd in Points (488), 1 Win, 7 Fast 6's, 14 Top 10's, Average Finish – 7
I said during my Laguna Seca review: "Did it feel like McLaughlin was the best of the Penske's this year?", and the moment I started looking at the numbers, I answered my own question. "Yes, it really did."
McLaughlin finishing 3rd makes perfect sense. He was third overall on average start and average finishing spots. He only finished three races outside of the Top 10 all season, one of which was of his own making at St. Pete when he probably should have taken the second. It just wasn't a sexy season with clear milestones leaping off the page because he only won once at Barber and somehow only ended up on the podium four times all year.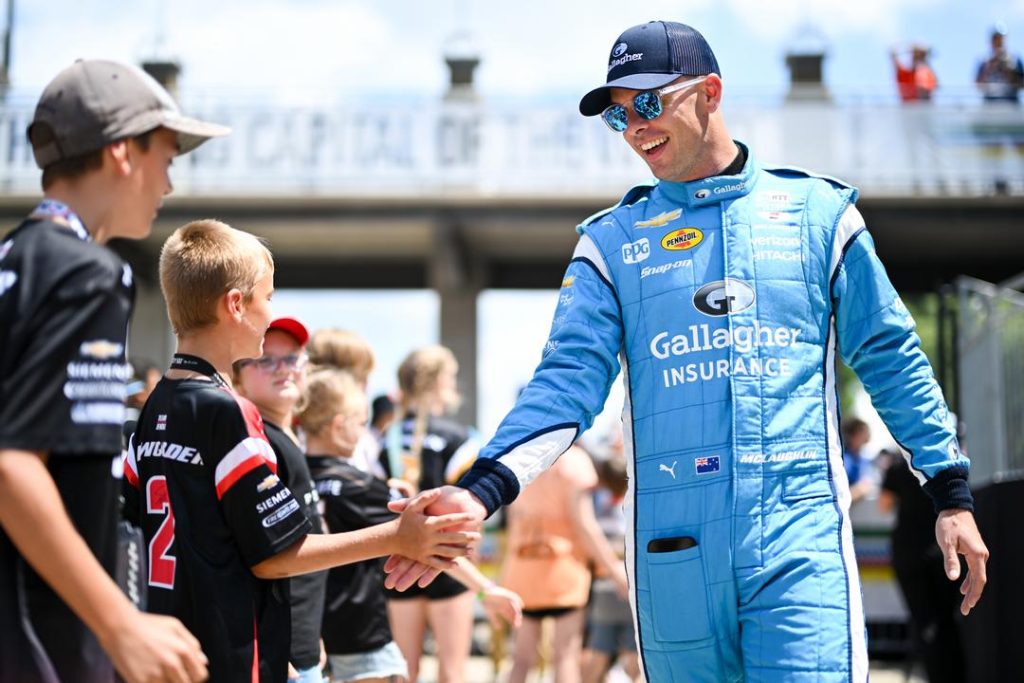 This was a season very much in the same mould as Will Power's Zenmaster 2022 Astor Cup. Not quite on the same level, but he did a genuinely excellent job mitigating the bad days and always bringing home solid points. Like Denzel, he's from round the way, and he's leaving with something.
And in IndyCar, the most erratic single-seater series of them all, that means something. It's just a shame he didn't have the overall pace to convert a few more of those second places, fifths and sixths into podiums and wins. I think if you combined 2022 and 2023 McLaughlin, you'd have a Palou challenger. Fun fact: He was the best qualifier in the series after Detroit (4.64 average), and on that average finish stat I love so much, improved to 5.36 in the back half. Championship status. (Cheers to my colleague Jack Benyon at The Race for that one.)
It's easy to forget that this is just McLaughlin's 3rd full-time season. The fact he's already this good and cemented that he's this good is only going to put him in good stead going forward. Just don't criticise him too much or else he might unfollow you on Twitter. 9/10
Will Power – 7th in Points (425), 2 Poles, 4 Podiums, 11 Top 10's, Average Finish – 9.4
Before I really get into Will Power's season, I feel like it's only to mention something not many people know. If you were one of the few people who actually watched "100 Days to Indy" (It did a 0.0 on TV after the opener, I'm not judging), you'll know there was an entire episode dedicated to Will's family. I highly recommend it, it's the best episode of the season. In it, it's revealed that Will nearly lost his wife Liz due to complications from a Staph infection. As a former MMA fan, I've seen how nasty they can be. If nothing else, 100 Days showed just what an integral part of Will's racing Liz is and I can't begin to imagine getting in a 240mph race car with that hanging over your head. I think that's important to note.
Will's end-of-season interview at Laguna Seca summed it all up for me. Will holds little back emotionally, it's what makes him so compelling as a driver. It looked to me, like a man who was in relief. Mentioned he was happy to have his health. I don't think Will was fully locked into his racing this year, and it's understandable as to why, because this just wasn't the Will we know. Heck, his threat to punch Grosjean in the face that went viral after being blocked in practice at Road America might have been more prominent than we thought.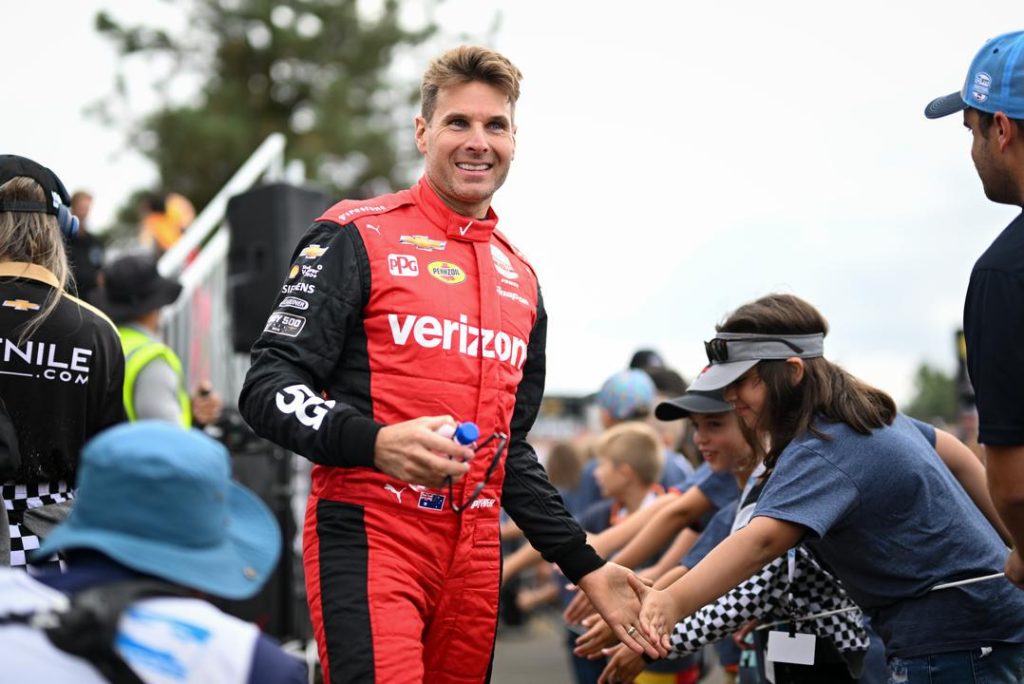 The sport's all-time greatest qualifier only made one Fast 6 all year. (The same as Devlin DeFrancesco). The consistency that won him the Astor Cup last year just wasn't there. And the only time it felt like he truly had a car he could win with was the first half of Iowa 1, and the back half of Barber when his alternate strategy brought him into play late on.
Will Power just felt "there" this year. A part of the furniture but not doing much to grab the headlines this season. I wonder if this was an outlier due to his personal issues, or a sign that he might finally be in decline. This was his first winless season in 17 years. I hope it isn't a trend just yet. Especially with rumours that Roger is eyeing his long-term apprentice. Hint: There is no cure for Autonation… 6.5/10
Chip Ganassi Racing
Season Highlight: DOMINANT 1-2 in the Astor Cup
Season Lowlight: "One To Green At the Indy 500…"
Well… That went well.
If there was any doubt after 2021 and 2022, Chip Ganassi cemented himself as the best team owner in the business with a dominant season. 9 out of the 17 race wins this season, and the Rookie of the Year came from his machinery. And amongst that, Alex Palou and Scott Dixon ran the field over, easily.
Without question, Ganassi is strong just about everywhere now. On Road and Street courses, Alex Palou was a constant threat at almost every single race. Scott Dixon finished the year on a tear, going 1-1-3-1 to close out 2023 and make the gap at the end of the season reasonably respectable. And Marcus Ericsson essentially replicated last year again, cleaning up Top 10's and threatening to win the 500 back-to-back. Short ovals are still a weakness, but not a massive one.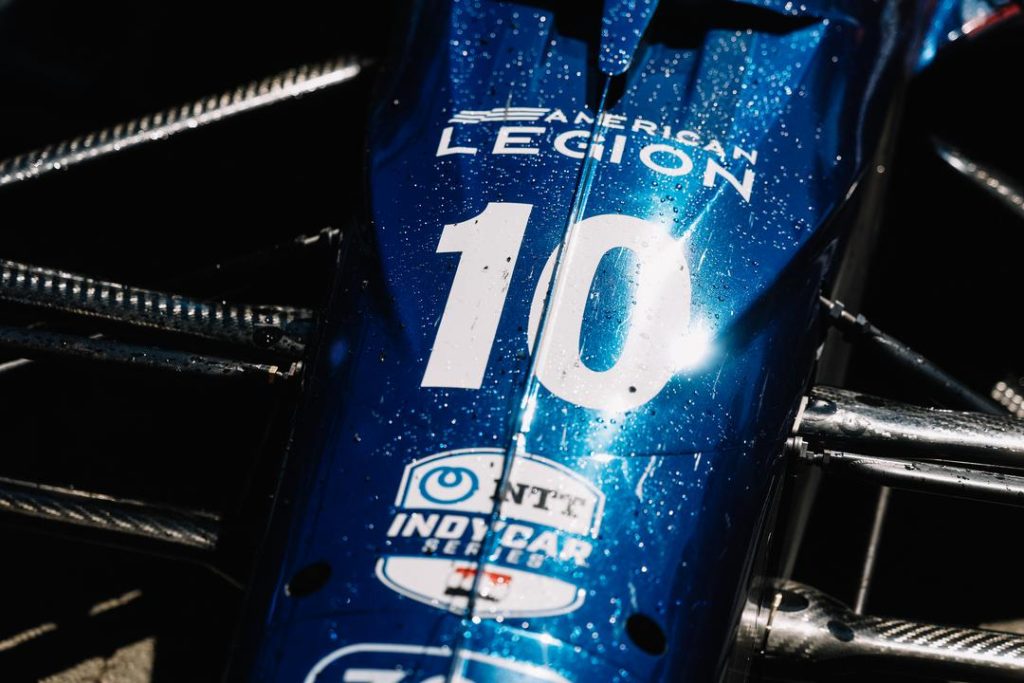 Chip's now in such a confident place, he's expanding to FIVE cars in 2024, with Linus Lundqvist in the #8, Marcus Armstrong going full time, and Kyffin Simpson in a 5th car graduating from Indy NXT. I I do wonder if they have the resources to make 5 full-time cars competitively viable. We've seen the horror stories in previous parts.
I think this is a bigger gamble than some think, the rest of Chip's roster is very raw but if Palou and Dixon are your insurance policy, you're probably okay. Chip survived over a calendar year of his star driver threatening to revolt and now it looks like he's about to tie down quite possibly the best racing driver on the planet right now. And Scott Dixon's the backup plan, and he's clearly #2 in the series at worst. Good luck to everyone else.
Marcus Armstrong – 20th in Points (214), 6 Fast 12's, 5 Top 10's, Rookie of the Year, Average Finish – 13.1 (12 Races)
A very solid rookie campaign for the Podcaster, and will be brought back next year on a full-time schedule.
I was impressed with Armstrong's pace out of the box. He was immediately Round 2 worthy in terms of qualifying, and most of the year he's hovered around the Top 10. He was looking really strong at Road America when he was running 3rd but was sacrificed as Chip hedged his bets on strategy. Looked good for a Top 8 at Portland too before a botched pitstop took him out of the mix. There's potential here for Marcus.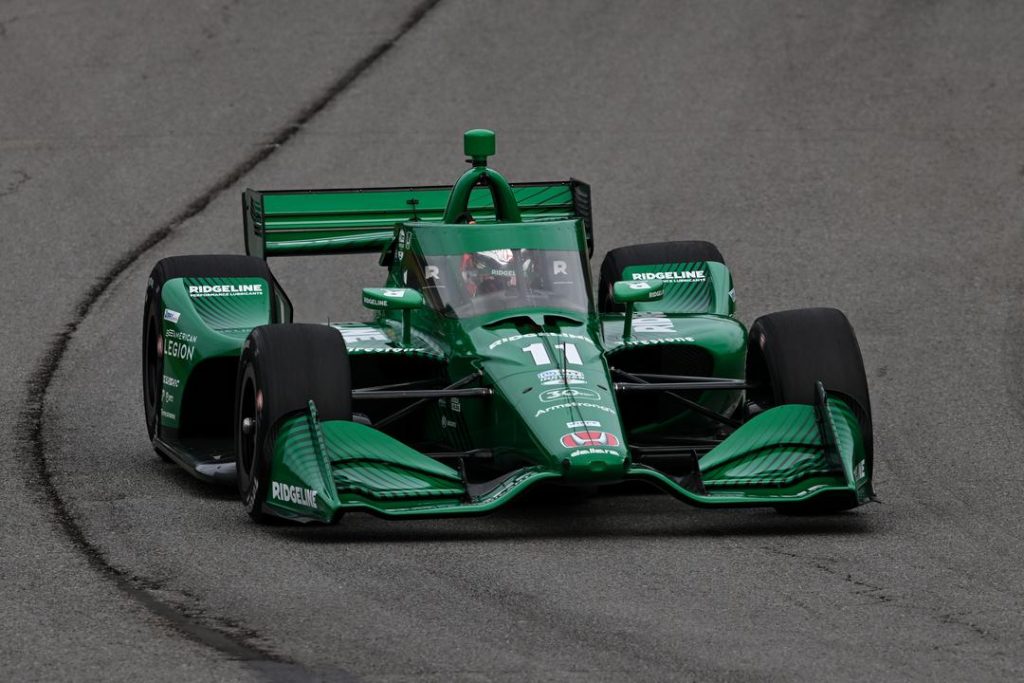 Going to full-time next year is significant. If the F2 graduate pattern's been anything to go by, it takes a good year to really "get" the oval speed going at least, so that'll be a steeper test for Armstrong, but he's in a really good place to learn. Obviously, the sample size is still a little small, but I like Armstrong's cooking and as a fourth option he's reasonably risk-free for Ganassi. Let's see if that continues. 7/10
Marcus Ericsson – 6th in Points (438), 1 Win, 4 Fast 6's, 14 Top 10's, Average Finish – 8.6
One of the most intriguing parts of 2024 Silly Season in IndyCar was the tug-of-war between Chip Ganassi and Marcus Ericsson. Marcus' camp made it pretty clear that he didn't want to be a paid driver anymore and that he'd earned an extension to be paid like a top-tier driver. Chip dug his heels in and refused to budge until the last minute, by which point Marcus had gotten fed up and went to Andretti, with Michael allegedly paying $3m a year to the Sneaky Swede.
It was a fascinating debate about philosophy and Ericsson's status on the team. For the third season in a row, he's finished sixth in the standings. This season was a little weaker than last year though with Palou and Dixon taking off in the second half of the season and Marcus just not able to back up his win at St Pete (And let's be honest, he got very lucky with Pato's plenum fire.)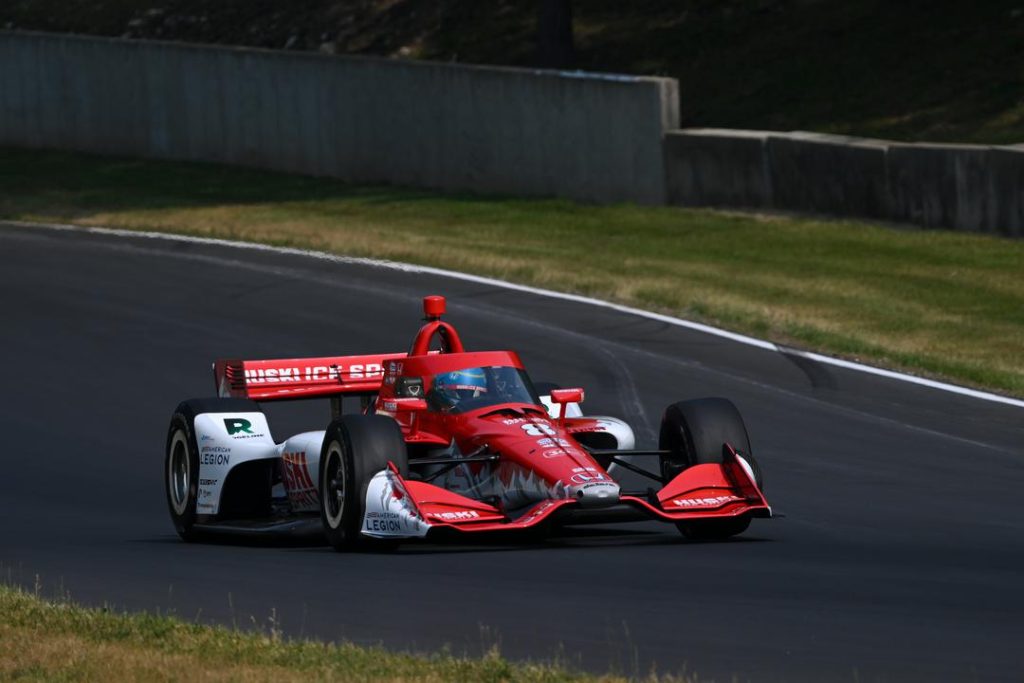 The harsh reality of Ericsson's situation is, he's a luxury third option for a team that simply doesn't need what he provides. Dixon and Palou are brilliant, consistent all-round performers in all three disciplines. If you need Ericsson to give you a Top 10, he'll give you 8th. If you need him in the Top 5… he'll give you eighth.
And that's the problem, he just doesn't have the ceiling that those two, and their direct competition at Penske and McLaren have… outside of the 500, where he was a dodgy restart away from back-to-back wins. And no, I don't care what you tell me in the rulebook, you don't need to pretend like IndyCar normally goes straight to green from pit road.
I'm going to be fascinated to see how Marcus gets on in Andretti, where someone whose modelling consistency makes a lot more sense in their rudderless ship. If he can back up what he was doing at Ganassi, he could bring a LOT of what Andretti needs right now. 7/10
Scott Dixon – Series Runner-Up (578), 3 Wins, 6 Fast 6's, 16 Top 10's, Average Finish – 5.4
578 Points, without a Double Point Indy 500, 3 wins and an average finish of Sub-6 is Championship level numbers 99% of the time. This was another Astor Cup-level season from The Iceman. It just took arguably the greatest single unified season since 1980 to beat him as convincingly as the Spanish chicken lover did.
And for a while, I was starting to have my doubts about Dixon. Yes, he made the Fast 6 six times, but wasn't anywhere near pole, thinking his ultimate speed was fading. His 500 went nowhere after vibrations in his first stint took him out of contention for the win. He'd had just two podium finishes all season until the Gallagher Grand Prix. Then all hell broke loose.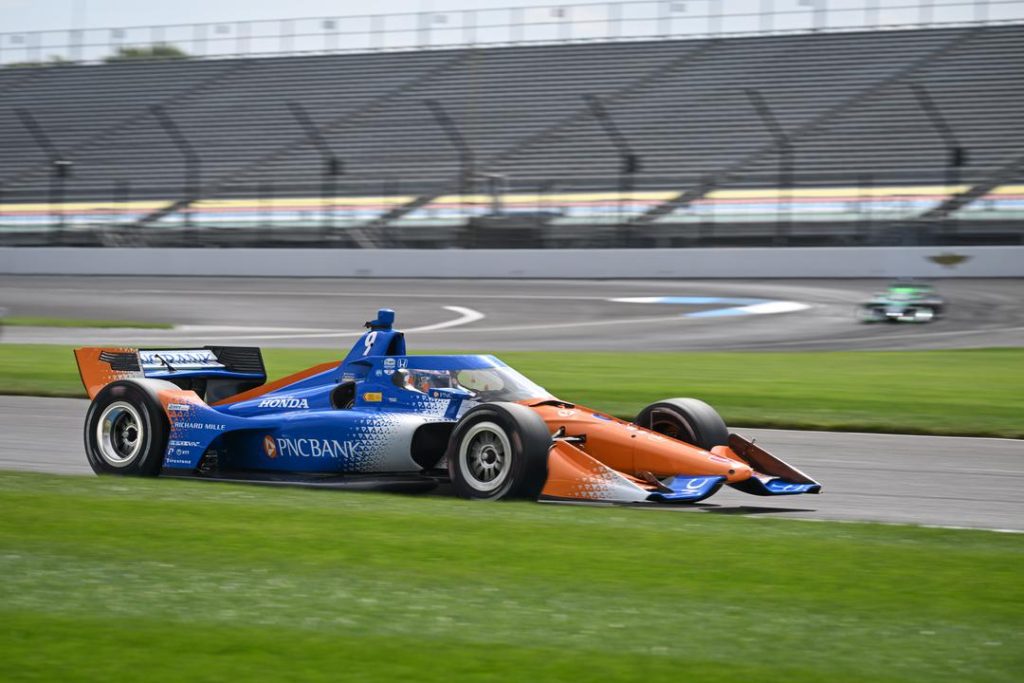 He recovered from a first-lap spin to beat the field on one less stop. He dominated Gateway to win by 22 seconds, on one less stop. He finished 3rd in Portland and was screwed out of 2nd by IndyCar's insistence on delaying cautions while leaders choose whether to pit. And then he wins a chaotic Laguna Seca by pulling the field's pants down when they least expected it. 191 points in the final four rounds, more than Agustin Canapino managed for the whole season, and he was the best rookie on a full-time schedule.
That's the beauty of Scott Dixon, just when you you think you've got the answers, he changes the questions. That final run was the mansion built on the land of what was a title campaign all along. He was punted into the wall by Pato O'Ward at Long Beach. That was the only race he had all season where he finished lower than 7th.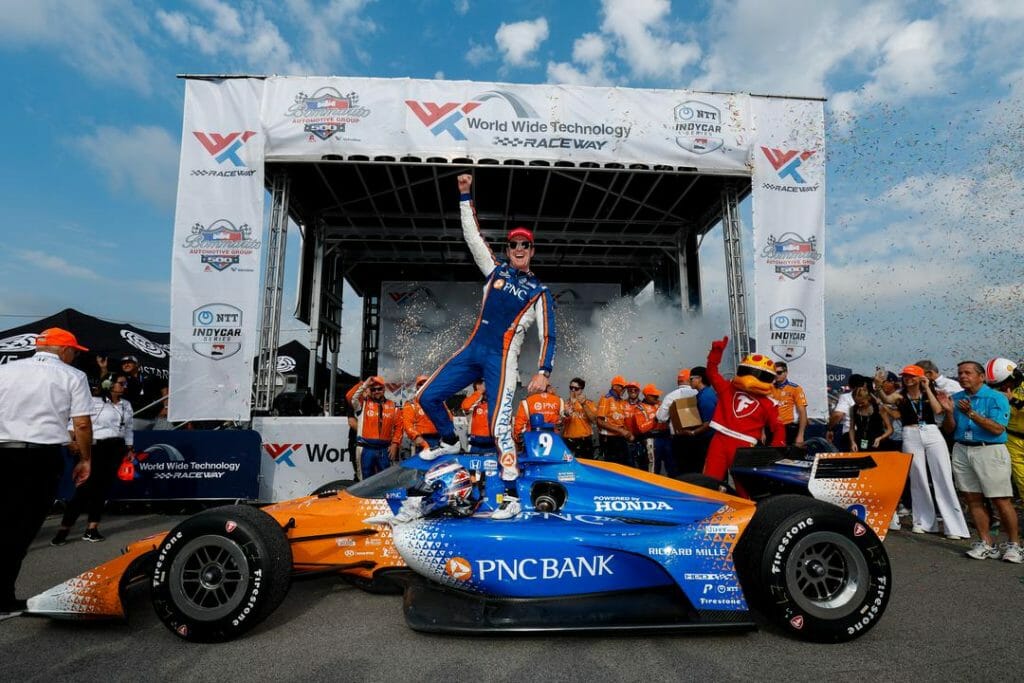 There's a reason why many of this generation call Scott Dixon the GOAT. His ability, his consistency and his uncanny ability to always be in the right place at the right time is priceless, even at Age 43. This was an incredible season. But sadly for him, there was another… 10/10
Alex Palou – Champion (656), 5 Wins, 10 Podiums, 2 Poles (Indy 500), 17 Top 10's, Average Finish – 3.7
IndyCar is a series intentionally designed so that one person does NOT dominate it. The cars are equal with the dampers about the only thing the teams can mess with. Until this year, it had comeback mechanics built in like a Double Point Indy 500 (And not long ago, a Double Point finale). I agree with many of its dedicated fans that it's a single-seater roster that would give F1 a bloody nose in a fistfight. More stacked than ever before. Josef Newgarden is this generation's Dixon. Will Power is one of the fastest in series history. Scott McLaughlin has been a revelation. The fleet of younger drivers has only bolstered how hard it is to be consistently great in IndyCar.
Alex Palou just put together quite possibly the greatest season in IndyCar history. Certainly the best in my… maybe 8 years or so as a full-time fan?
Reminder, this was Dixon's 2023:
Scott Dixon – Series Runner-Up (578), 3 Wins, 6 Fast 6's, 16 Top 10's, Average Finish – 5.4
Alex Palou beat him by SEVENTY-EIGHT points.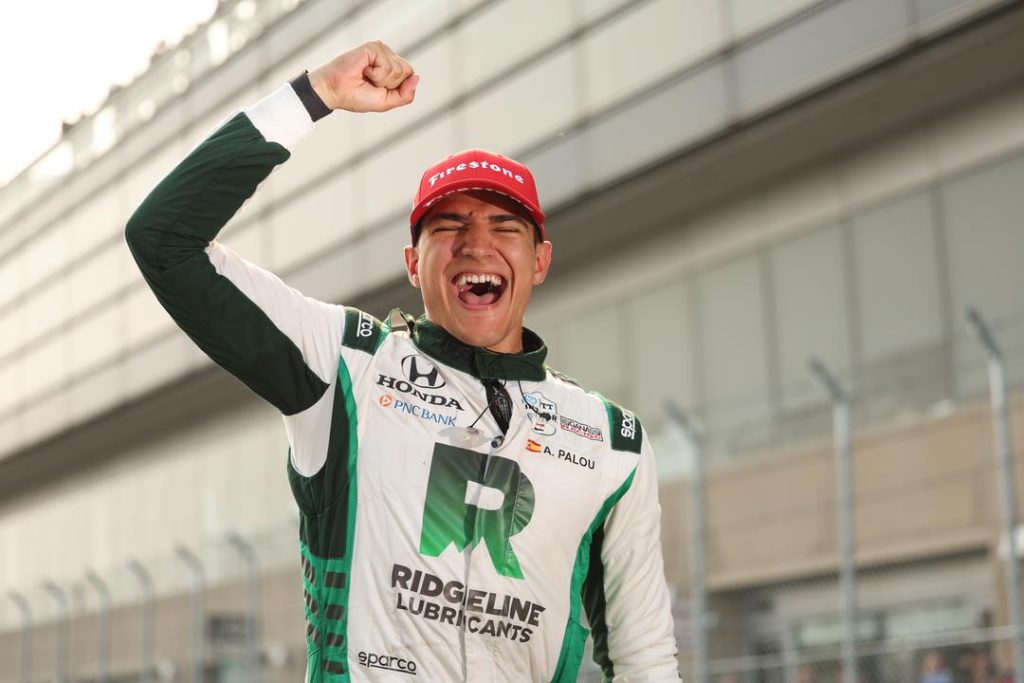 By every metric I can think of to measure, by watching with my own two eyes, Alex Palou's 2023 was otherworldly. A masterpiece of raw, unparalleled, dominance.
Before you even break down the stats, I can think of half a dozen Palou moments that defined his incredible season. Finishing 3rd in Texas right behind the intense battle between Newgarden and O'Ward on older tyres compared to the leaders. You have to remember, he started slow, he didn't win until Round 5 at Indy's road course, where he bullied hotshot Christian Lundgaard at his signature track, with primary tyre speed that ran the field over.
He beat Scott Dixon's mesmerising run last year to score the fastest qualifying run in Indy 500 history, including a 235mph opening lap. He was leading the first quarter of that race until he was whacked in the pits by Rinus Veekay. He still finished 4th.
That was the only blip in a run where he took 4 out of 5. Was a second a lap faster than others at times in Detroit. Survived his gearbox going into emergency mode and still won. Mid-Ohio, same again, Benjamin Pedersen's desperation to stay on the lead lap was the only thing that stopped Palou from winning by double digits. Beat Newgarden straight up by seconds at Road America.
Toronto, where he broke a front wing hanging by a thread and still finished 2nd. Seeing Newgarden dominate in Iowa to win both races, but then seeing the smile on his face faded when he saw Palou finish 3rd in Race 2 like Dwight in the bar in the US Office. And of course, dominating Portland to win the title a round early, the first time the series had been won early since Seb Bourdais in 2007.
His average start? Exactly 6, the best in the field. He AVERAGED a Fast 6 spot. The only person in the field to make the threshold. He made it to the Fast 6 nine times out of 13. His average finish of 3.71 is the best in a unified series since 1980. He finished every single race in the Top 8. It took a ridiculous end-of-season run from Dixon just to make it look even semi-respectable. If we still had a 2x pointer Indy 500, Palou would be at nearly 700 points, certainly above Dixon's 2018 record of 678.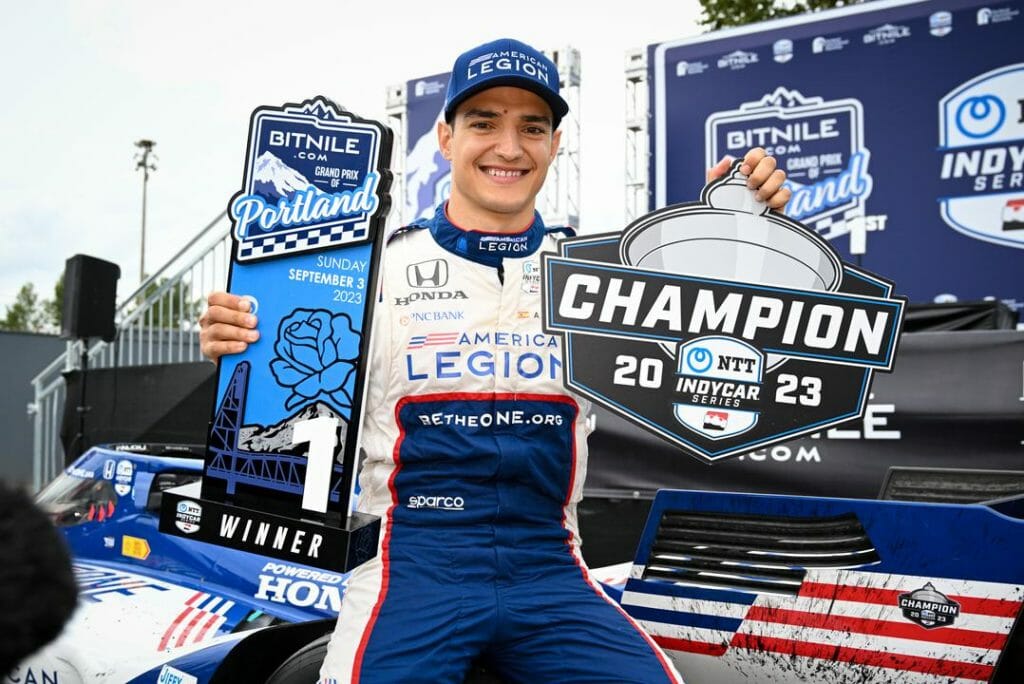 Like I said after Portland. Max Verstappen is putting together the greatest F1 season ever seen, and Palou has more than made an argument that he's on the Dutchman's level. That's how good Alex Palou has been.
He doesn't know the hell he's doing when a contract is put in his face, but man alive he can drive a race car.
Alex Palou is him. And this season was one of the best you will ever see. And it's why he gets the ultimate Motorsport101 rating. The one I break out for special occasions. AYFKM/10 (That's "Are You F***ing Kidding Me" out of 10 for the newcomers here, every post is someone's first.)
---
So, that'll almost do it for my IndyCar 2023 Season Review. I'd normally hand out some awards here, but they're so straightforward for me that I don't need too much detail. Marcus Armstrong was definitely Rookie of the Year. Christian Lundgaard was easily my Breakout Star of the Year award and a possible Driver of the Year candidate if it wasn't for the stacked opposition. The best race was definitely Texas, a thrill-a-minute barnburner that the track didn't deserve.
My overall thoughts on where IndyCar is at… are genuinely positive. This may shock some of you who come after me on Twitter for being somewhat harsh on a series that its hardcore fans swear by, but seriously, I think the series is trending in the right direction.
There were some clunkers in there due to Football season and moving Road America around due to the PGA Tour, but this was the most-watched IndyCar season in 12 years. An impressive feat given we had NO title fight in a series that is designed to always have one. No question, a positive step and proof that allegedly moving $3m worth of Leader's Circle money into the marketing department worked well.
"100 Days to Indy" was sadly a ratings bust. As a mini-review, it was fine. Blatantly tried to take the Drive to Survive model and apply it to IndyCar, which was admirable, but I actually think the opposite approach would have worked better. You see, most people who have made the investment to watch an F1 show like DtS, know what F1 is, and are there for the drivers' personalities to carry the entertainment. Caring about the fleshy bit behind the wheel is blatantly what F1's fans want. In IndyCar, their best selling point IS the racing, not the drivers. For the most part, I don't see seeing Kyle Kirkwood fishing with Logan Sargeant is going to be as engaging as more of Texas's brilliant race to the channel hopper (Because we know if you're a hardcore watcher, you're just here for more IndyCar stuff.)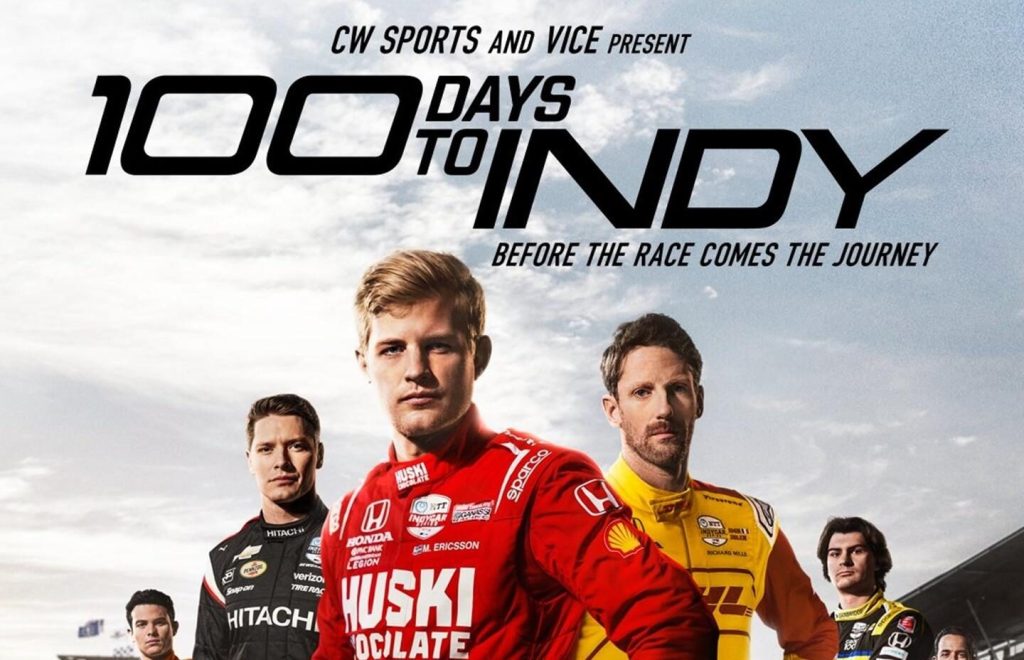 The Will Power episode was an exception because of the great insight into his marriage and the emotional intensity of Liz nearly passing away, but overall, I think focusing on the racing was a better overall sell than the drivers' personality. I'm still not fully convinced dedicating this much resources to a show built around your headline race that doesn't need the marketing is the way to go, but there is potential in 100 Days and I'd like to see it get a second go.
Back to the TV talk, getting around 1.2 million viewers a race is an improvement, but Sail GP is on free-to-air TV and getting over 2. Boats, brah. The NASCAR Xfinity series still beats it regularly. That's what IndyCar needs to be aiming for.
I'm going to be fascinated to see how the series adapts to the hybrid power units the cars will be getting in 2024. The development process has had well-documented… teething problems, but we'll see if that makes a difference to the action, and which drivers will adapt to the radically different cars.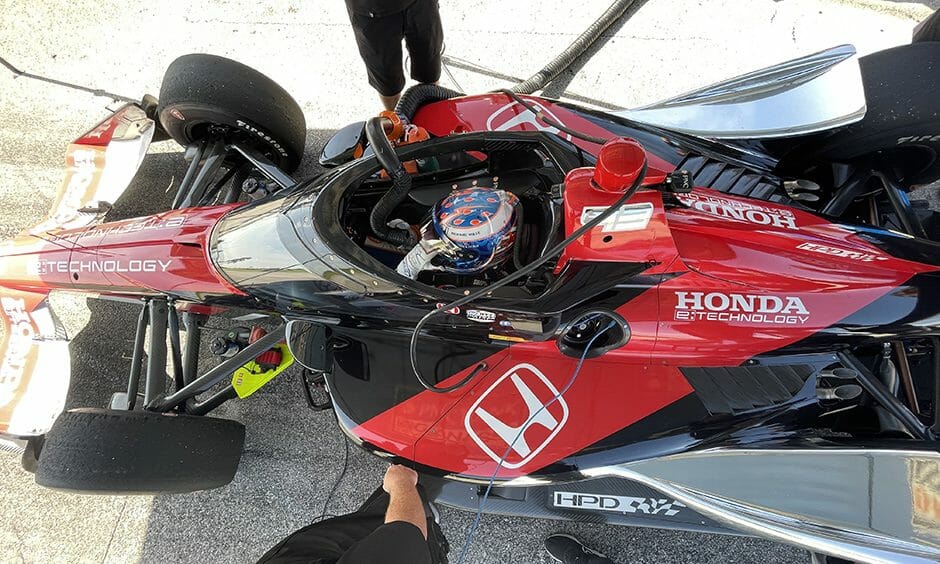 I'm all for the all-star race at The Thermal Club in March, as something outside the 500 to catch some causal interest doesn't hurt. I'm glad it's looking like we're getting a sixth oval race in 2024 with the Milwaukee Mile replacing the second Indy Road Course race. Not sure how I feel about a tweaked Nashville being the new finale, but if Laguna Seca moves to March, I like the season not having that really stupid March dead zone.
There's a lot to be optimistic about with IndyCar. It has the drivers, the tracks, and the action and has made some positive steps. Hell, we could have 28 full-time cars next year, which is bonkers. The series just needs to execute in all its key areas and I think it can gain a foothold in the States again, especially with F1 realising that its American bubble might have been short-lived again.
And before I go, thank you all for reading all the DRR episodes of IndyCar in 2023, and for listening to M101 on the Podcast side of things. It's a genuine pleasure to do this, and I've loved to be a regular read in your phones and computers, and reading your tweets on Twitter. Even the ones who called me a tone policer! See you in 2024!
Dre x