Time for Part 2 of my IndyCar Season Review as we go back through all of the teams and drivers of the 2023 season. If you missed Part 1, scroll down and click the back arrow to check in on AJ Foyt, Dale Coyne, Juncos and Meyer Shank.
In Part 2 here, we'll be going into Ed Carpenter Racing, the hot mess that was Rahal Letterman Lanigan Racing, and Andretti's polarising season.
Check back soon for Part 3 with the big hitters of McLaren, Penske and Chip Ganassi.
Ed Carpenter Racing
Season Highlight: Veekay leading the Indy 500…(Briefly)
Season Lowlight: …Sacking Conor Daly mid-season
Ed's team feels like it's a genuine crossroads and doesn't know whether to stick or twist. Rinus Veekay is doing his best out there and if anything, it's probably been a blessing for Ed that Rinus has been lost in the shuffle of other younger drivers cutting in front of him in the line. More on that in a bit, but their season was marred by another year of RVK stuck in the midfield, and an embarrassing mid-season firing of Conor Daly, allegedly for constantly bashing his team setup.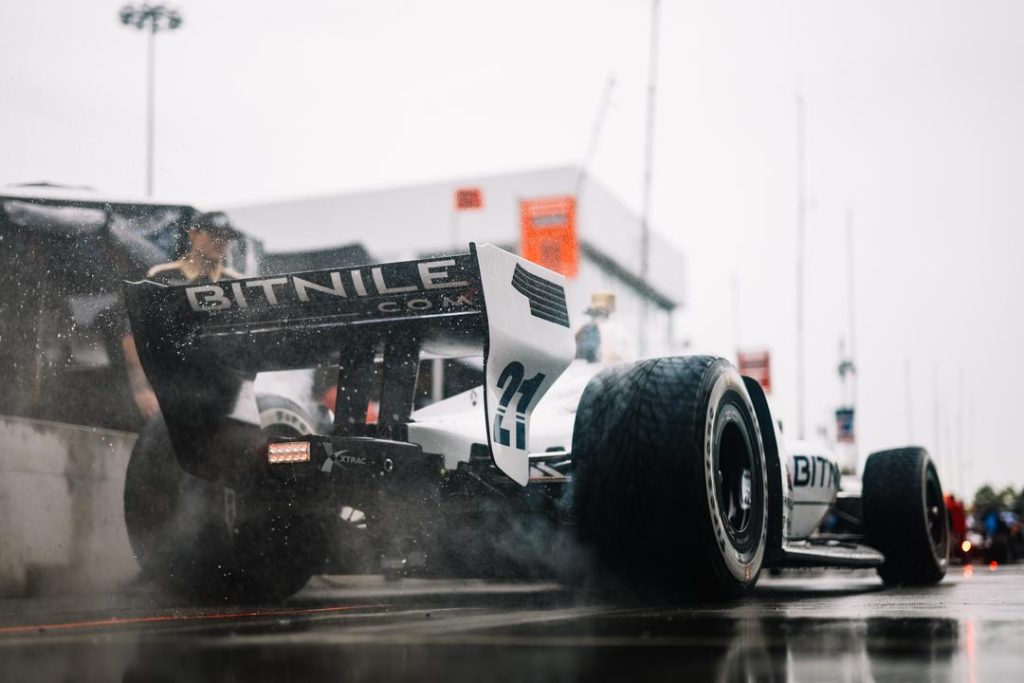 That left Ryan Hunter-Reay to come back in the #20 car for the rest of the season, seemingly a move in the hope that his veteran experience would be able to help set the car up. That… doesn't seem to have worked, and the latest talk is that Captain America won't be returning in 2024. So what does Ed do? Take another veteran driver and see if the added experience can steer the team back into relevance, or go all in on youth with a fleet of potential F2 and Indy NXT talent on the market?
I'm not sure what the answer is on this one. And that's precisely the problem with ECR.
Rinus Veekay – 14th in Points (277), 2 Top 10's, 3 Fast 12's, Average Finish – 14
Rinus has ended up smack bang in the middle of the standings, which feels about right. Veekay has been a solid midfielder for most of the season, but sadly, that incredible upside he's shown prior has become pretty scarce. He was outstanding briefly at the 500, Qualifying 2nd as he has done for years prior, but ruined it for himself after colliding into leader Alex Palou during a pit sequence. Co-host Cam Buckley still isn't over it.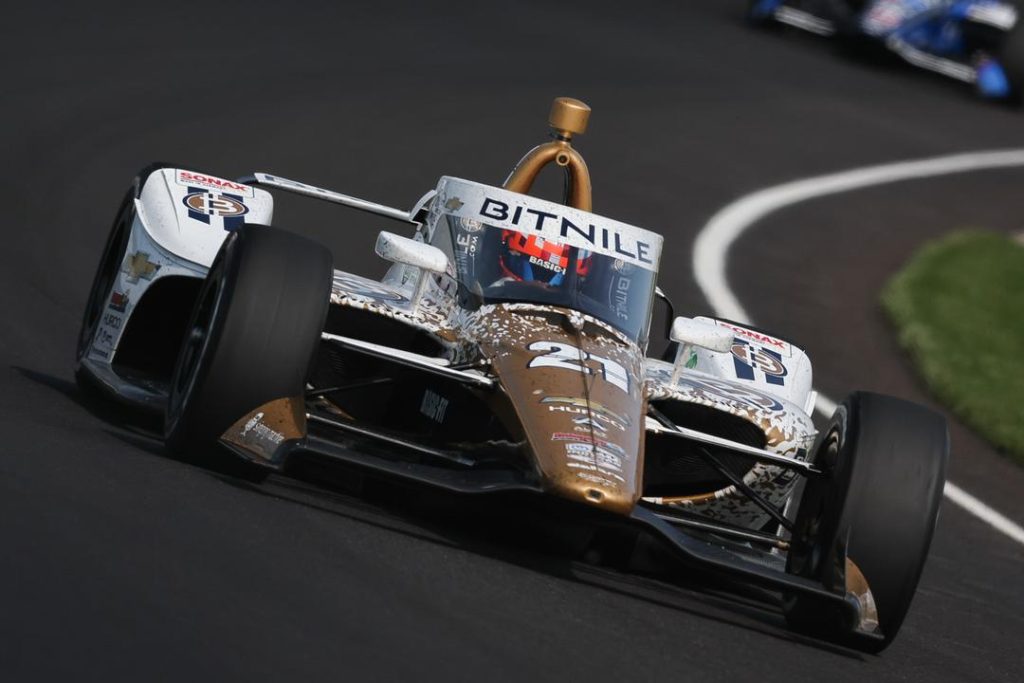 I don't how much of Veekay's situation is down to the pretty known quantity that Ed Carpenter's team has clear problems, and how much of it feels like a fad where the sport's moved on a bit from RvK, like Pokemon Cards and Beyblades.
Christian Lundgaard has become the hottest commodity on the market, David Malukas just got a top-end seat at McLaren. Linus Lundqvist and Marcus Armstrong just got massive opportunities. Kyle Kirkwood is as good as advertised. Rinus Veekay already feels frozen in 2020 a bit. Which is weird to say about a 23-year-old. 5/10
Ryan Hunter-Reay – 26th in Points (131), 1 Top 10, Average Finish – 19.3 (11 Races)
And if you're curious:
Conor Daly – 25th in Points (134), 1 Top 10, Average Finish – 18 (7 races with ECR, 3 with Meyer Shank and 1 with RLL)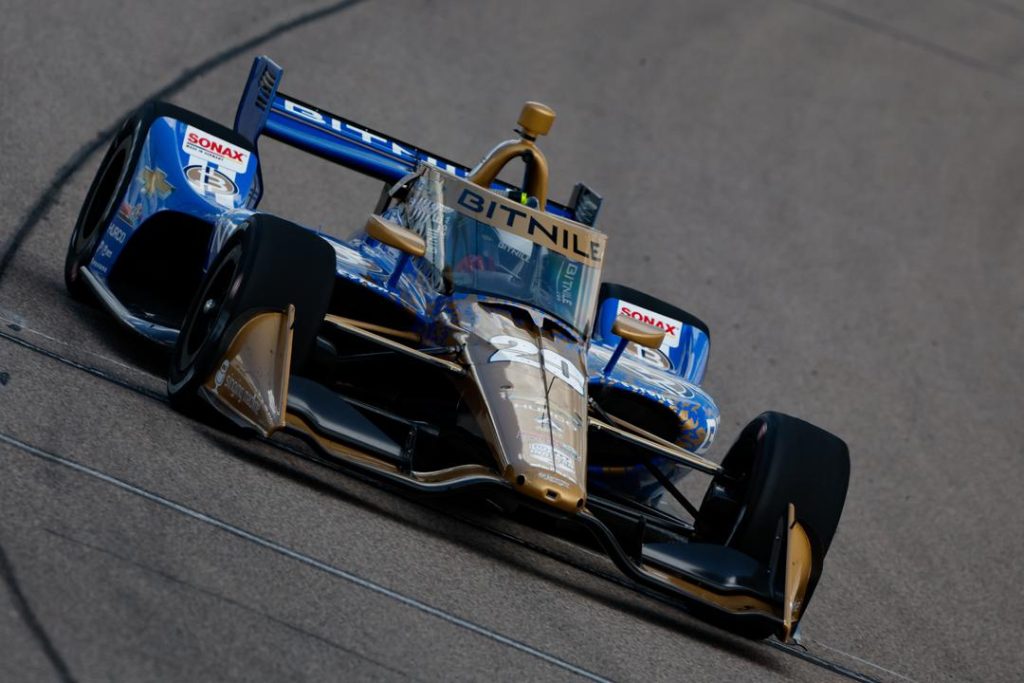 Daly peaked at the 500 with a solid 8th place, but the rest of his results were pretty poor. Poor enough to just about justify moving him on, and that's before the murmurs of his vocal criticisms on his podcast. I'm not sure how many more chances Daly will get in IndyCar as at this point, he just seems like a middle-of-the-road guy at best who's fine as an emergency stand-in. It's probably why he's always struggled to keep a job down. Maybe some more Crypto ought to do it. RHR tried, but wasn't much better. Blergh. 3/10
Rahal Letterman Lanigan Racing
Season Highlight: Christian Lundgaard is a star
Season Lowlight: An absolutely disastrous Indy 500
The hottest mess in IndyCar, and I'll hear no arguments otherwise. What IS this team?!
The three-car expansion feels like it's stretched RLL to its limits and it's shown on the track. This team is erratic. This garage has one of the drivers of the year as a neighbour to a driver who was bumped from the Indy 500, and another who was sacked with two races to go because the car was on the brink of falling out of the Leader's Circle (And was only saved thanks to a quirk in the rules).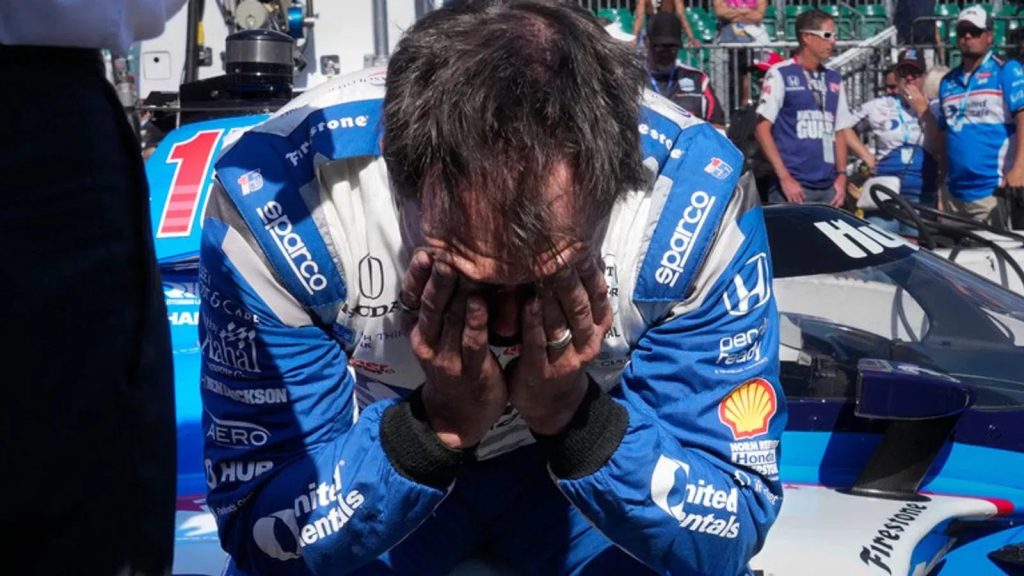 I think it's fair to say that the RLL team are now the bottom feeders of the Oval disciplines. And that's before I mention the horror show that was the Indy 500. All three of the RLL regular cars being in the Last Chance Shootout with Graham Rahal bumped by a desperate final attempt from Jack Harvey made for shocking television, probably the highlight of the entire season. Graham's been doing this for 16 years now. I'd NEVER seen him so utterly distraught.
Lundgaard's season is walking proof that there is a solid car here in the right hands, but Graham needs to find some form again (There are flashes there), and if they're going to stay at three cars, they need to find a stable third driver. Oh great, Juri Vips is probably staying.
Graham Rahal – 15th in Points (276), 2 Poles, 1 Podium, 5 Top 10's, Average Finish – 14.8
What an emotional rollercoaster it's been for Graham Rahal at this point. He was so down by the Month of May there was genuine talk he might walk away from his own family team. And that was before he got bumped. After he crashed in Detroit he fired his crew chief and I think he's done better down the stretch. His first pole in six and a half years at the second Indy Road Course race and a valiant effort to nearly beat Dixon on the final lap. Pole at Portland too but his car's pace wasn't there in race trim.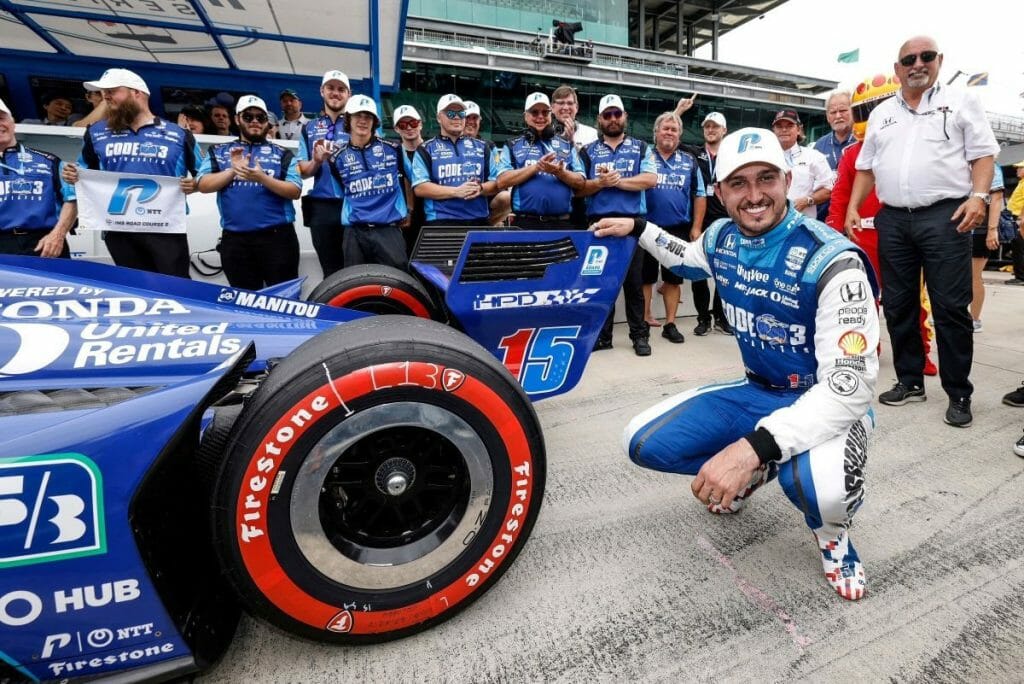 This seemed to be the humbling sort of season that Rahal might need to find his old mojo again. He's clearly still got excellent pace when he's clicking, and his pit crew did let him down a couple of times too, like his home round in Mid-Ohio. Wouldn't surprise me if he's back in the Top 10 next year. But for now, it's hard not to think this is anything more than a disappointing season for Graham. 5.5/10
Jack Harvey – 24th in Points (146), 1 Fast 6, 3 Fast 12's, Average Finish – 19.6 (15 Races)
As said in Part 1 with Meyer Shank, Where did it all go wrong for Jack? EVERYTHING about his move from Shank to RLL, and the Shank replacements went tits up in the end.
Looking back on the numbers, he was more… Ferrucci-bad than a Robb or a Pedersen, if that makes sense. Harvey again definitely had pace on tracks he was stronger at like Indianapolis, but could never convert that into any kind of good result. Barely escaped the Last Chance Qualifier when he was almost certain to be bumped with five minutes to go. And while his early sacking was a little harsh, it was understandable given his Leader's Circle spot was hanging by a thread.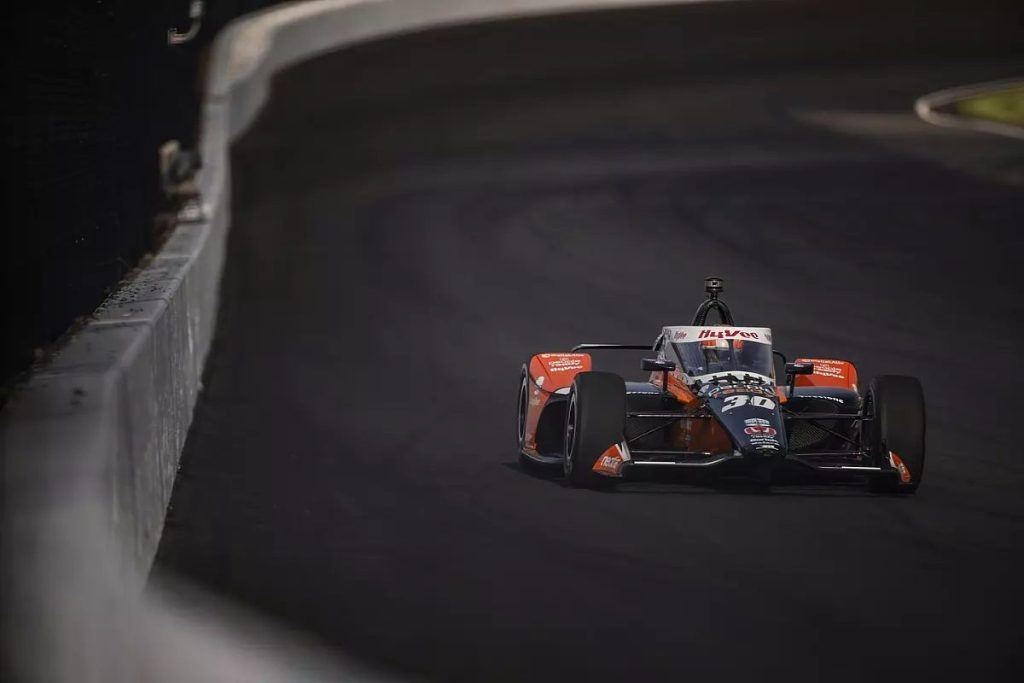 It feels like Harvey might be done in the series after his nightmare RLL move, which is a real shame given he showed so much promise at Shank, but this sport moves on very, very quickly. And personally, given he was one of our earliest M101 Interviews, I wish him all the best. Thanks for giving a pokey blog your time, Jack. Didn't go unnoticed. 3/10
Christian Lundgaard – 8th in Points (390), 2 Poles, 6 Fast 6's, 1 Win, 9 Top 10's, Average Finish – 10.5
And then there's the driver that puts all of what RLL's gone through this year into perspective. For me, IndyCar's 2023 Breakout Star of the Year, is Christian Lundgaard. This man can drive.
For all of RLL's struggles, there is a genuine hammer blow you can give to Harvey and Rahal, and that's for most of the season, Lundgaard blew them out of the water. On Road and Street courses this year, he was one of the best in the series, full stop. Pole Positions in Toronto and Indianapolis. The first win, dominating the field in Canada. And spending half of the season in the Top 10 rubbing shoulders with the elite class in the field. He belongs up there and he's doing it with a team that by all accounts, hasn't been this good in years.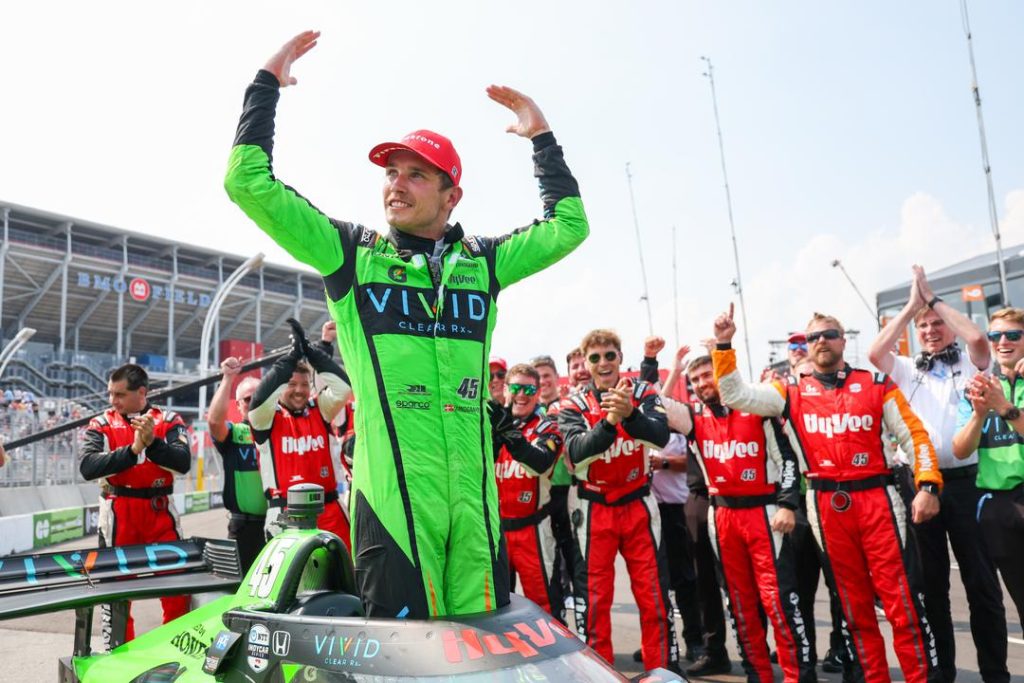 Yes, the RLL team, to a degree, is still holding him back. The team is still miserable around ovals, and Lundgaard's results there weren't great. I mean, look at the contrast:
Average Finish on Road and Street Courses – 7.6
Average Finish on Ovals – 17.6
If Lundgaard wants to take the next step from top prospect to genuine elite driver in the series, the Oval game has to improve, or he has to find a team that's better equipped to set him up for it. But the Road and Street Courses are exactly where he needs to be. There are Penske drivers who haven't driven that well this year on them, and that's their bread and butter. I don't think they'll be a bigger target on the free agency market for 2025 than the Dane, and it will be a bidding war for his services. Good luck, Bobby. You'll need it. 9/10
Andretti Autosport Global
Season Highlight: The 1-2-4 finish at Long Beach
Season Lowlight: Another not-so-good 500
A tricky season to evaluate for Andretti. On the one hand, there are a lot of positives they can take from 2023 if you're prepared to look a little deeper beyond the stat sheet. The sad reality is overall, barely getting a car in the Top 10 in the standings and being beaten by McLaren despite scoring two wins to their none, might cement the fact the conventional big three as we know it, might now be a big two.
They can still hit very, very hard when the circumstances are right. That 1-2-4 finish at Long Beach was such an incredible result, Michael Andretti was in tears when it reminded him of how great his team could be and a small moment of redemption after a very rough 2022. But there were still many, MANY rounds where a botched pitstop, a poor strategic call, or a technical problem cost them dearly. This team needs to find some consistency and build from there.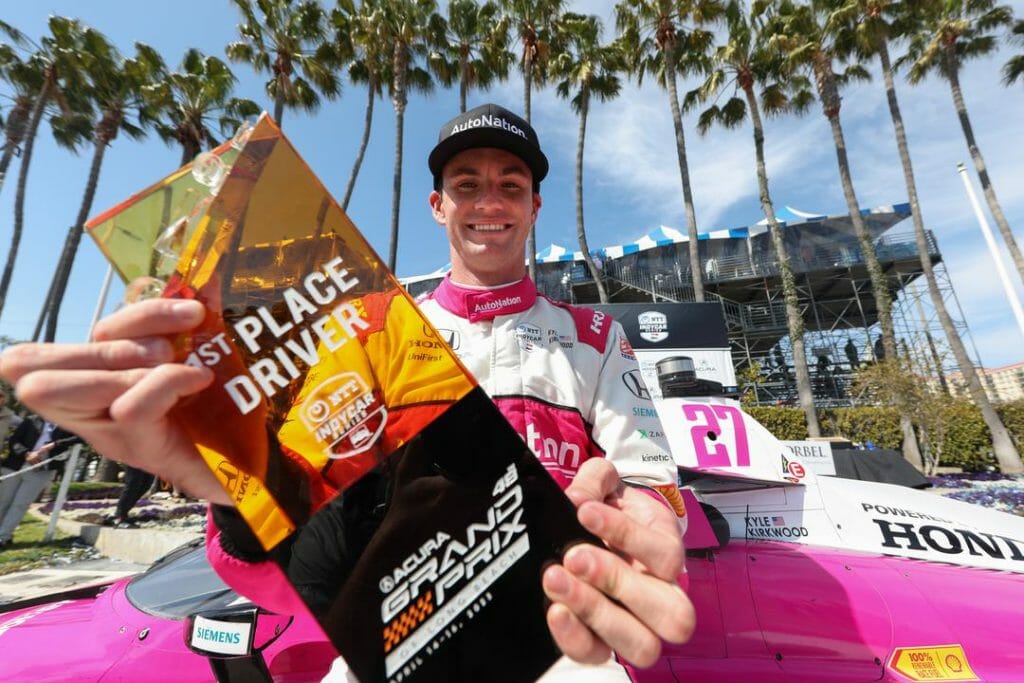 But this could also be the start of some major change. Marcus Ericsson is in for Romain Grosjean, a sign that the team knows they're a messy bitch. Ericsson has finished exactly 6th in the Championship for three years in a row and will be keen to prove that his run as an elite driver in the series (as well as an Indy 500 win), wasn't just a Chip Ganassi environmental bonus. A team that desperately needs a floor guy just signed the best one in the series.
Andretti may be downsizing after Devlin DeFrancesco missed out on the Leader's Circle payment. It's probably why they're being linked with Sting Ray Robb because his funding alone might be enough to justify running the car. I've said for years that Andretti's felt stretched at four cars, and this seems like as good a time as any to downsize and consolidate on what they do have rather than stretching themselves to accommodate a paid driver who arguably shouldn't have been promoted to begin with.
Colton Herta – 10th in Points (356), 5 Fast 6's, 1 Podium, 8 Top 10's, Average Finish – 11.5
I'm actually shocked that Herta only managed ONE podium finish all season. Looking at it purely from the numbers, it seems like the most extreme version of what makes Herta the driver he is. He's still extremely fast, 6th on average starting position, and making 5 Fast 6s put him comfortably in the Top 10 there. Surprisingly, one of the better oval runners this year too, finally getting back into the Top 10 at the 500 and averaging a 9.6 finishing spot there. But just wasn't as good in road and street trim.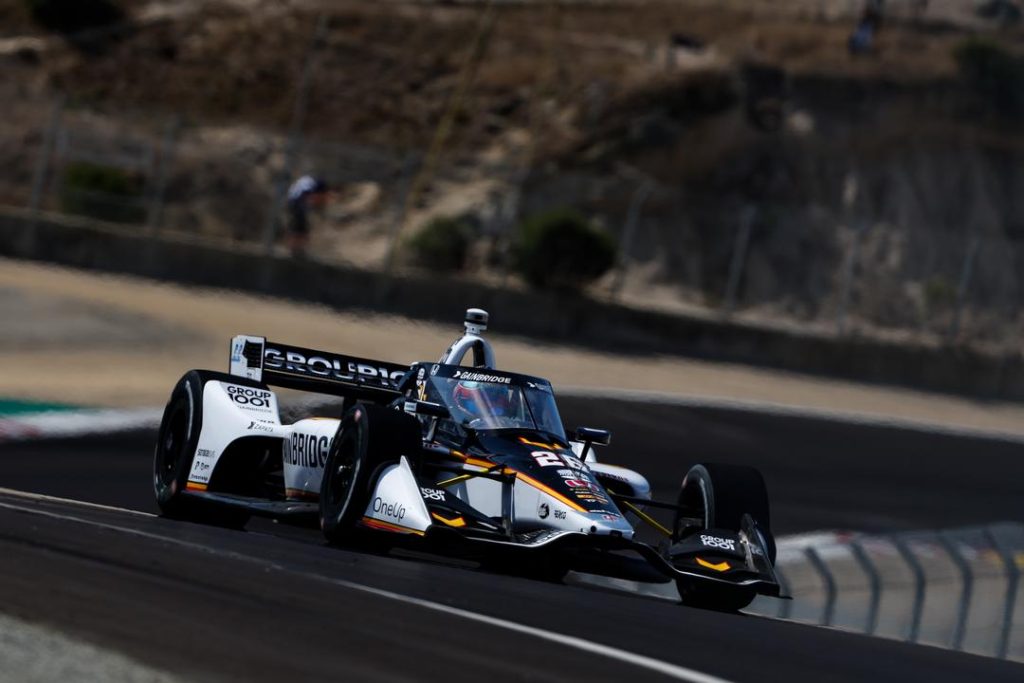 Road America will always leap off the page as his weekend that just didn't come together after a clunky final stop and then having to nurse the car home after not all of the fuel went in. It was one of the few days Alex Palou looked beatable in open air and they dropped the ball.
It's weird to say about Herta, who we know can be SUCH an immense talent. But back-to-back seasons finishing 10th in the standings is disappointing for a man who was deservedly linked with F1 drives as far back as three years ago. This young man is far too gifted to have gone 29 races since his last win. 6/10
Kyle Kirkwood – 11th in Points (352), 2 Wins, 1 Pole, 7 Top 10's, Average Finish – 13.1
Dear Michael – Why in the cinnamon toast fuck did you put this man in a Foyt for a year for NO GOOD REASON?!
Yeah, safe to say that Kirkwood is the real deal. He's still basically a rookie in all but name, so he's still a little rough around the edges, but this is a man who won his 3rd ever race in Andretti colours and beat the biggest "non-winner" in the biz in Romain Grosjean to do it. We told you this kid was good.
Another win came at Nashville, when a brilliant strategy call from Bryan Herta put him in front of a motivated Scott McLaughlin and he stayed there the whole way home. In open air, he's already showing that massive potential is real. Let's not forget he was on a rampage at the back end of the Indy 500 and was on a similar push to eventual winner Josef Newgarden before he was clipped by the crashing Felix Rosenqvist. I think the tyre that fell off Kirkwood's car is still bouncing around in New York somewhere.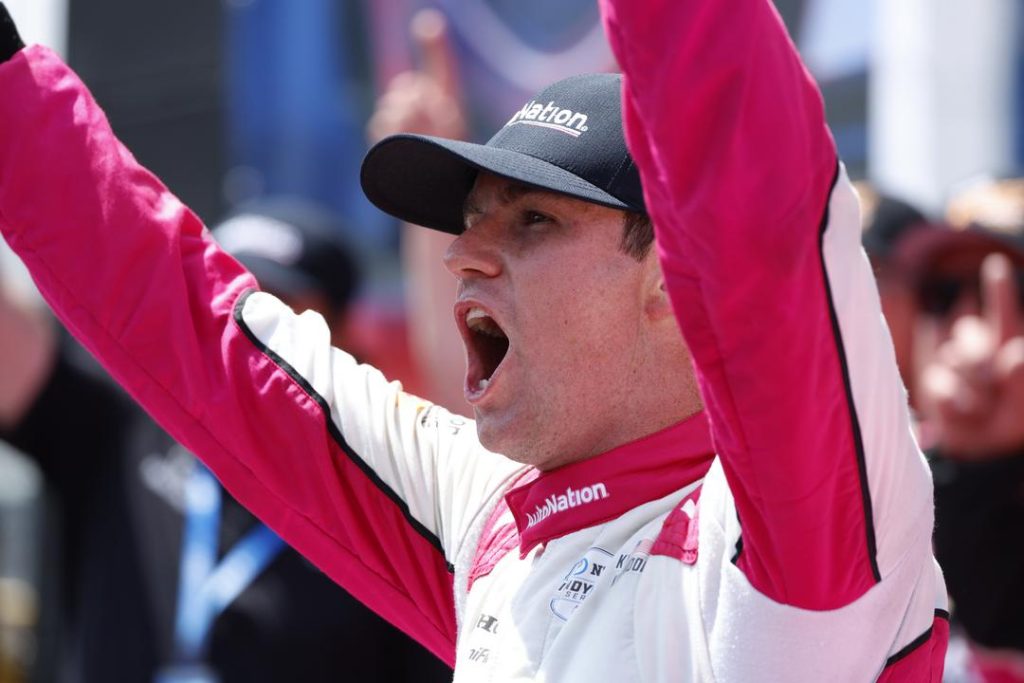 There's been some sketchy racecraft which Kirkwood still needs to iron out – A bump to Pato O'Ward at Road America, clattering Helio Castroneves in Toronto, and a really dangerous hip check of Ryan Hunter-Reay at Portland. But he was also on the receiving end of some nasty stuff like Callum Illot enacting Rule 34 at Detroit and coming back to finish 6th. The overall consistency isn't quite there yet, but for a second season, and a first in a team actually worth a damn, this is a very solid foundation to work on. 7.5/10
Romain Grosjean – 13th in Points (296), 2 Podiums, 6 Fast 6's, 3 Top 10's, Average Finish – 15.2
He's been one of the most talked about drivers in IndyCar this season, but sadly it's been more for the wrong reasons. March and April had this man white-hot. At worst, he was denied 2nd at St Pete if Scott McLaughlin didn't overcook his out lap. He was running Top 5 in Texas when the faintest nudge from David Malukas put him in the wall. He was second behind an untouchable Kirkwood in Long Beach. Second again when he lost 100 seconds of Push-To-Pass in Barber that left him a sitting duck. 
There's an alternate universe out there where Grosjean enters May with around 150 points. I think he knew that too, hence the reports of Grosjean repeatedly snapping at his team. If I had to guess a reason as to why his relationship with Andretti deteriorated so fast, that's probably why. Grosjean's a heart-on-sleeve guy. That's admirable, I am too. But take it from me, I've let that public anger burn many a bridge I've come to regret as I've gotten older. I hope Grosjean looks back on this and realises he may have done the same.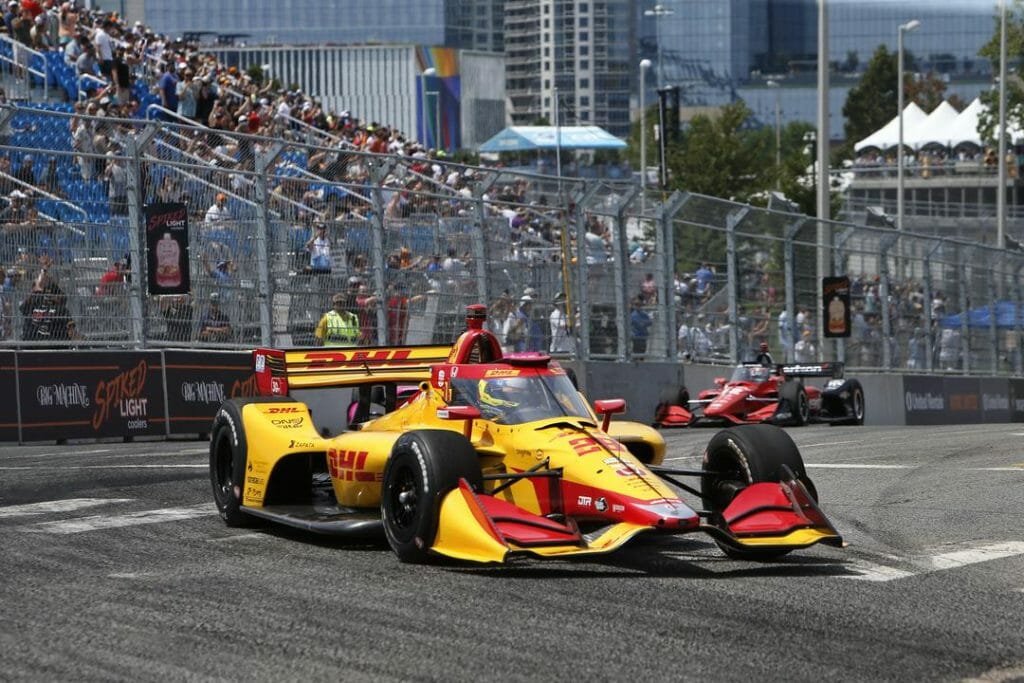 As I said in my Portland Review, I don't think his cutting was performance-related. He was the clear third-best Andretti on the year but there was even more bad luck in races like Portland where he was taken out, and Detroit where his suspension failed before he even hit the wall. But when you factor in all that frustration, and some of the incidents that were on him, like crashing at the 500, and a lot of days where he was middle of the pack, and yeah, it's probably the best for all parties that they move on from each other.
I still think Grosjean has a future in this series. He's a huge name, arguably the biggest in the series and I still think he's more than fast enough to challenge for wins. You can't tell me he wouldn't be better than half the potential NXT graduates or someone paying their way. It'd be a shame if he made his Lamborghini Hypercar seat for 2024 full-time and had to take his family back home, as he's gone all-in to try and make this move work. I think both Romain and IndyCar needed each other a bit. I genuinely hope it's not a short cameo. 5/10
Devlin DeFrancesco – 22nd in Points (177), 1 Fast 6, Best Finish – 12th, Average Finish – 19.7
*sighs* We'll always have that start at the Gallagher GP. That was a hell of a weekend. For a 24 hour period, Devlin actually looked like someone who could be something in IndyCar. His first Fast 6, qualifying 5th, and the most incredible of rolling starts to briefly lead the race. But it wouldn't be Devlin without his pace dropping like a stone in the back end and finishing 19th.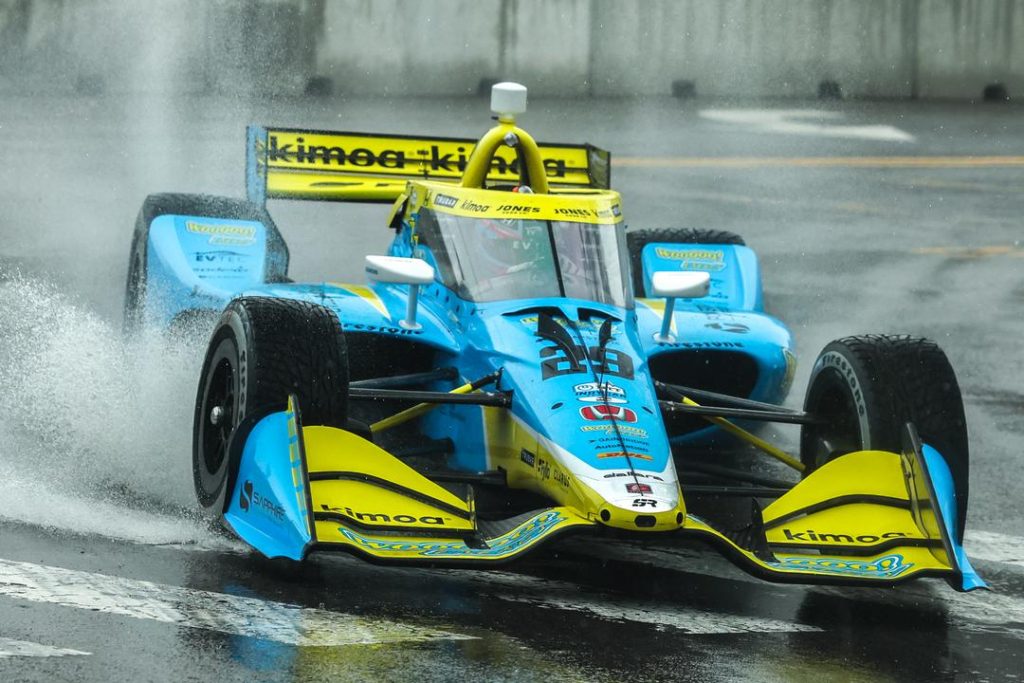 Overall, Devlin just wasn't up to the standard of what you want from Andretti, even as a fourth option. He only got out of Round 1 in Qualifying twice all season, and when your average finish is nearly 20, it's no surprise he actually fell out of the Leader's Circle, even if he was a bit unlucky at how it all came to an end (See the Monterrey review for that).
Like Robb and Pedersen, I don't think he ever escaped the worst of the paid driver stereotypes, but that's what happens when you run midfield in Lights and then get dropped into an Andretti over Kyle Kirkwood. People ask questions. We'll see if someone else picks the Canadian up. 3/10
In Part 3, McLaren's coming-of-age disappointment? Team Penske's very strange year, and celebrating Chip Ganassi Racing cementing themselves as the best team in the series. See you then.