Ah, it's my favourite time of the year again. It's time to start my Season Reviews for 2023, and as is per tradition, it's IndyCar first. (Thank God something ends in September)
Now, for those new here – I am looking at every team in IndyCar and evaluating their overall performances as a team, and as drivers. I'll be looking at things like Championship position, consistency, peak performance, qualifying form, and overall team vibes beyond the stat sheet when needed. I'll also be scoring them, and I'm going back to the /10 scale for it because while School grades are fun, I like numbers more.
I'll go roughly from bottom to top regarding standings, and first up… is AJ Foyt Racing. *sighs*
Schedule:
Part 1 – AJ Foyt, Meyer Shank, Dale Coyne, Juncos
Part 2 – Ed Carpenter, Rahal Letterman Lanigan, Andretti Autosport
Part 3 – McLaren, Penske, Chip Ganassi
---
AJ Foyt Enterprises
Season Highlight: The Indy 500
Season Lowlight: Giving Pedersen the 88 Originally
There's no nice way of saying it, this team is still cheeks. They were fortunate to get a year of Kyle Kirkwood, and I understand that anything after that was going to be a comedown, but there's very little substance here that I like.
I'll give Foyt this, they were outstanding at the Indy 500. Santino Ferrucci was a genuine threat for the win, and Benjamin Pedersen was the fastest rookie ever at the Speedway and had a Top 10 car on paper. But they were unable to convert that into any of the other ovals, let alone the road and street tracks.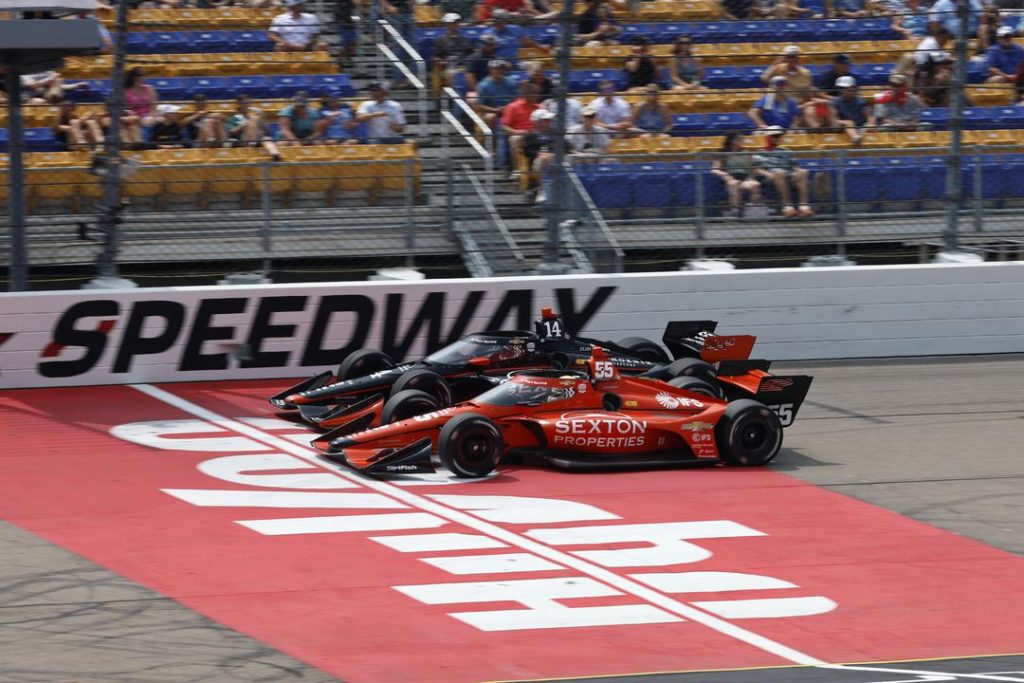 It almost doesn't matter who's in these cars because we know they're going to struggle to make any kind of headway. There is hope with a future Penske technical alliance incoming, but this team still needs a lot of work to be anything more than bottom feeders. And even if they do improve… do you really want Santino Ferrucci as your team leader?
Santino Ferrucci – 19th in Points (214), 1 Podium, 1 Top 10, 2 Fast 12's, Average Finish: 18.5
As said earlier, Santino Ferrucci was incredible at the Indy 500, easily the strongest he's ever looked in IndyCar. But it's the same old story of him not being anything special beyond the ovals (And even that wasn't great, 13th in Gateway was solid, but nothing else to speak of), and the Road and Street course form still hasn't really kicked on if you ignore Townsend Bell's kind words (Wonder why that's a thing?). Being at Foyt instead of Dale Coyne isn't helping, but he's done three full seasons in the series now. More has to be expected, especially if Foyt's going super hard on paying drivers in the second car. 4/10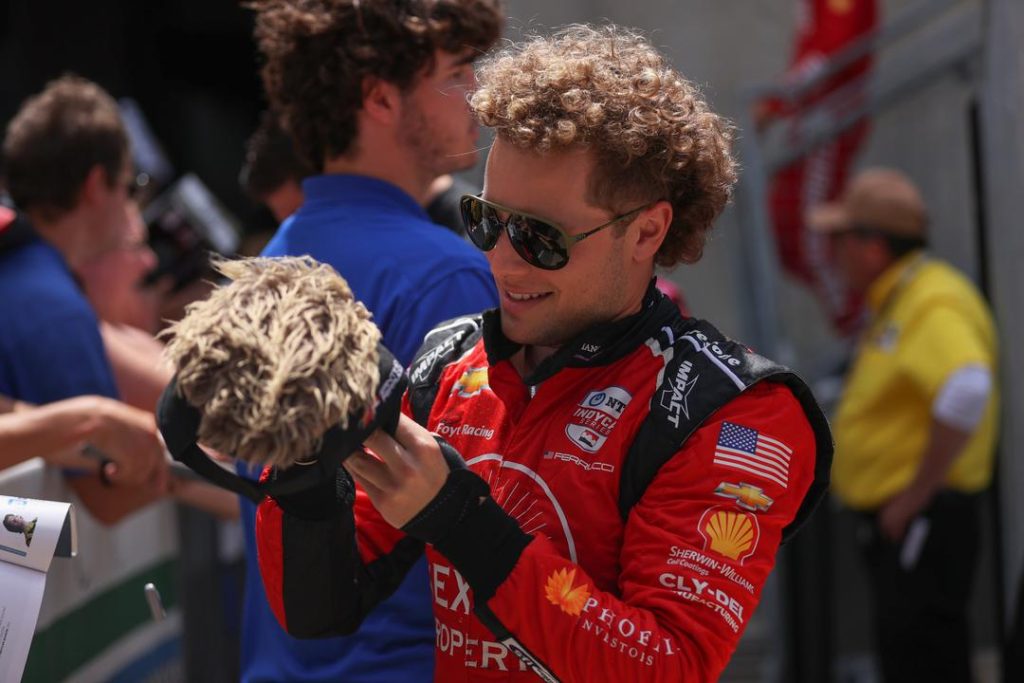 Benjamin Pedersen – 27th in Points (129), 1 Fast 12, Average Finish: 23.6
Besides a decent qualifying effort at the Indy 500 that ended with him crashing, he's never looked comfortable in the series. His season started with him spearing Devlin DeFrancesco at full racing speed in St Pete's opening melee and his seasons have been littered with some horrendous driving. Long Beach had him stuck on the escape road, he was responsible for at least 2 cautions at Laguna Seca too, topped off with being parked in Iowa for being catastrophically slow. I'm not sure what anyone's getting out of this relationship, to be honest with you. 2/10
Meyer Shank Racing
Season Highlight: Justice for Linus Lundqvist
Season Lowlight: Simon Pageanud's Injury
How on earth did this all go so horribly wrong? It's been a horrendous 2023 for the Shank Racing Team. A cheating scandal that put a big ol' asterisk on their 24 Hours of Daytona win, and a season where the wheels completely fell off their Indy 500 dream team. Helio has nothing left given he's only a couple of years out from turning 50, and Simon… we'll get to him. I don't think it's a coincidence they trialled out Linus Lundqvist as a Pagenaud replacement and he was immediately the best driver in the fold. A shame they were priced out of keeping him, thanks to Chip Ganassi.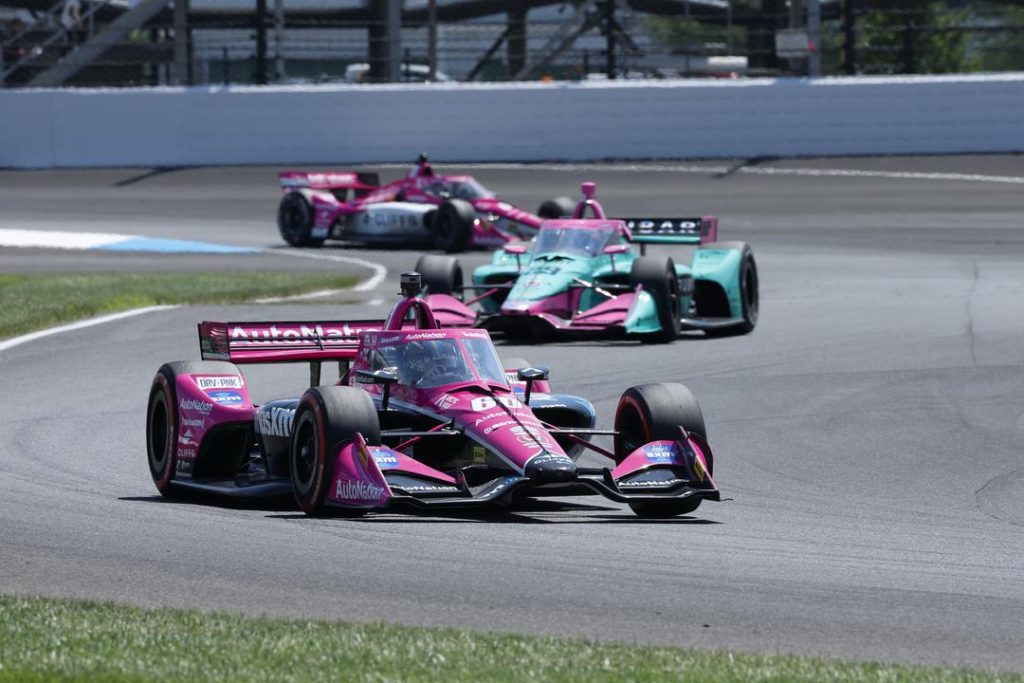 A new era is coming for this team and there's again, some hope here. Tom Blomqvist is one of the best prototype/sportscar drivers in the world and I can't wait to see what he does with a full off-season under his belt. And Felix Rosenqvist is a nice veteran presence to have with five full seasons under his belt, and some good upside on his day.
But it's hard not to talk about this team without a tinge of sadness. This was meant to be the big kick-on from the Jack Harvey one-car era. This expansion has been a nightmare. I really hope for Shank's sake that this can start to right the ship.
Helio Castroneves – 18th in Points (217), 1 Top 10, 1 Fast 12, Average Finish – 17.4
Helio was perfectly fine for what it is at this point in his career, even if that final Laguna Seca start as a full-timer made me sad at how scruffy he was (Wonder if that was down to the resurface). But still, he finished every race, he didn't embarrass himself out there, and was still leading the team in comparison to his teammate. 391 starts and counting, and he's not quite done yet, but it's been a delight to have Helio in IndyCar full-time. The sport is a better place with him in the paddock. 5/10
Simon Pagenaud – 28th in Points (88), 1 Fast 12, Average Finish – 19.1
This is a gut-wrenching review. Even before the accident in Mid-Ohio that ended his season and time with Meyer Shank Racing, Pagenaud was having a horrible season. As far as Detroit he was 25th in the standings and just unable to get anything out of the car and setup (Depending on who you ask, a continuous problem with Simon and the Universal Aerokit era of the Dallara DW12.)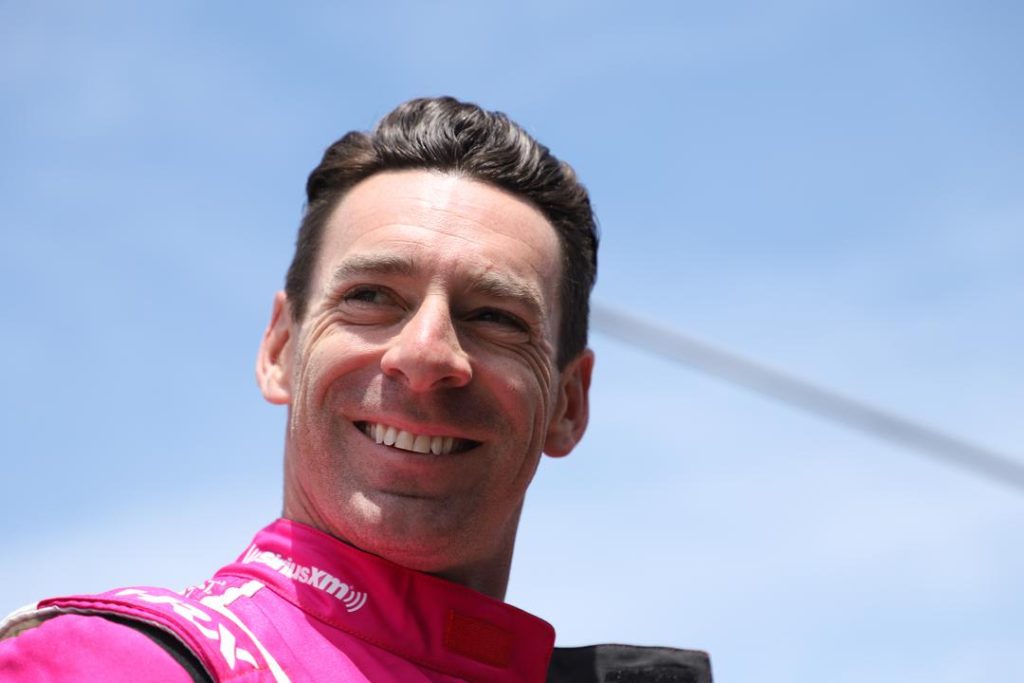 Then a brake failure at 170mph going into the downhill complex at Mid-Ohio ended his season. Simon's career is now up in the air given he was a free agent at the end of the year anyway. Understandably, Shank has moved on, as is the cruelty of racing. 
Simon himself has admitted he's suffering from lingering side effects of post-concussion syndrome. Whether he makes it back to 100% health, we just don't know. And even if he does, does anyone make room for him in IndyCar again? There are not a lot of open vacancies left and barely any at the highest level. If this is the end, It'll be a horrible shame that Simon's possibly gone out and not on his own terms. It's easy to forget that this man was a beast at his very best. Survived prime Alexander Rossi to win a 500, put Schmidt Peterson on the Map, and has THREE 600-point seasons under his belt. He's one of the best all-rounders the series has had this century. Let's hope it's not the end.
Dale Coyne Racing
Season Highlight: David Malukas podiums at Gateway again
Season Lowlight: Sting Ray Robb's team takeout at Indy
Dale Coyne was another team that was just… kind of there, really. David Malukas had another good season, but one that didn't really tell us anything we didn't already know about him. (Besides mind games on Scott McLaughlin, maybe). And Sting Ray Robb… well, he was every preconceived notion people have about pay drivers in racing series.
And like Dale Coyne often does, it raises another young driver into a better spot, as Malukas finally confirmed last week he was moving to McLaren to take the seat that Alex Palou would have taken. We'll see how Coyne decides to rebuild and whether Robb pays for his seat for next year there, or somewhere else. Wouldn't surprise me if Christian Rasmussen or Danial Frost ends up here next year after winning the Indy NXT title.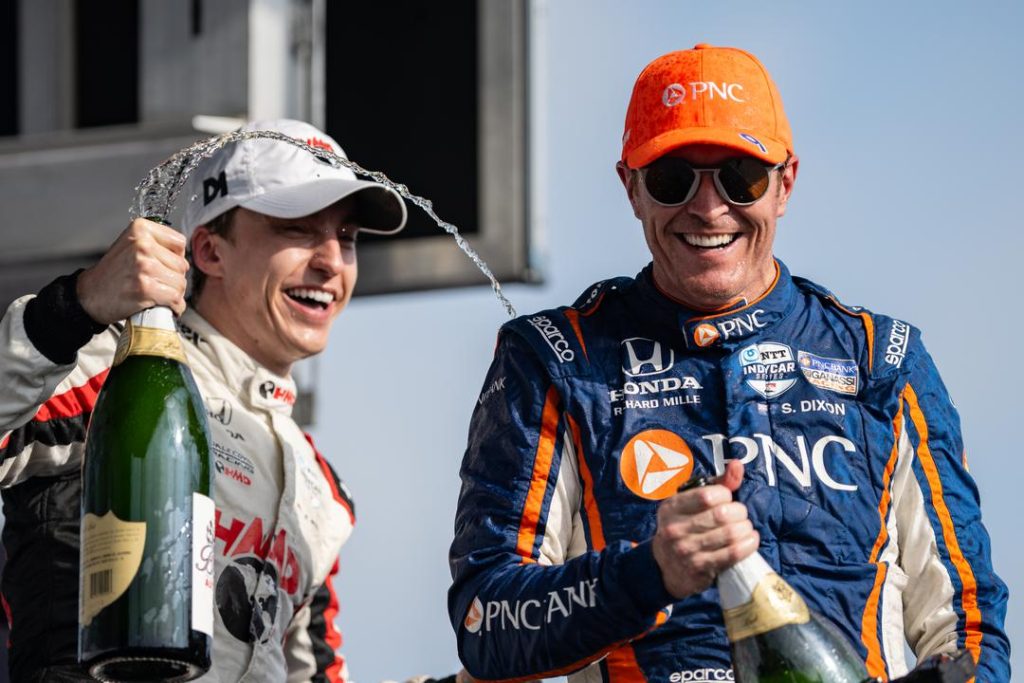 David Malukas – 16th in Points (280), 1 Podium, 6 Top 10's, 1 Fast 6, Average Finish – 15.6
Confession readers, I had to dig a little deeper to realise that Malukas' season was actually a lot better than I remember. Six Top 10's in a Dale Coyne is pretty damn solid. And I like the fact that as I've mentioned before Malukas has an X-Factor on Ovals that I don't think any other younger driver has in the series like Lundgaard and Armstrong (Obviously). 4th in Texas and 3rd in Gateway are excellent results, and he's paired them up with 6th in Mid-Ohio and 8th in Portland. What drags him down a bit is a horrible May and June where he didn't crack the Top 20. 
I think Malukas is still a little raw and still a little bit of a Goldilocks driver, but at his best, he has outstanding speed. I'll be very curious to see how the shitposter gets on at McLaren against elite-level teammates and a team that's generally very good on Ovals. Can "Lil' Dave" be consistently fast? 7/10
Sting Ray Robb – 24th in Points (147), Best Finish – 12th, Average Finish – 22.2
I had to try really hard to bring up any relevant stats of note for Sting Ray Robb. He never made it out of Round 1 in Qualifying. He never finished in the Top 10. In fact, he'd have the worst starting spot on the grid of any full-time car. 24.2. Ouch.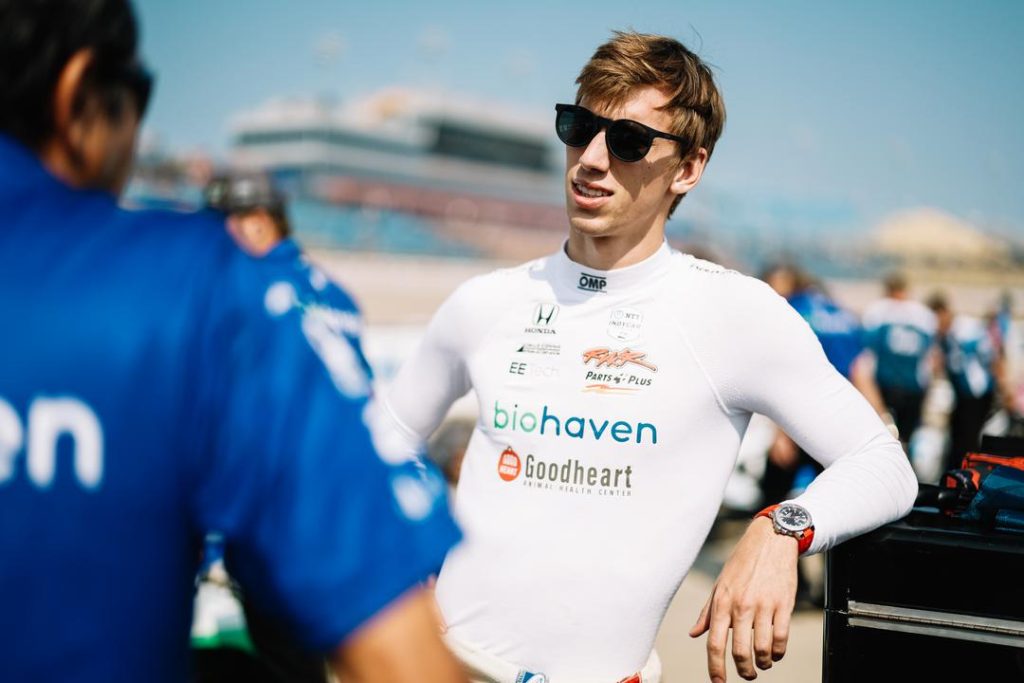 In fact, there are only three highlights of Sting Ray Robb's season that stand out to me. He crashed into his own teammate at Indianapolis. Multiple routes down the escape roads at Detroit, and Laguna Seca where despite all the carnage in the world he could *only* manage 12th. And to think, Marshall Pruett reported that he may end up at Andretti because he can essentially fund his own seat. God help HIM. 1/10
Juncos Hollinger Racing
Season Highlight: Both Cars in the Leader's Circle
Season Lowlight: Blatant Argentine Biases
Amazingly, this might be the only team on the list that's had a recent expansion and actually done reasonably well out of it. If you're Ricardo Juncos, the aim had to have been to get both cars Leader's Circle contracts for 2024, and they just about got there due to some final round Agustin Canapino heroics. Sort of.
But I have to say, that Laguna Seca's finale exposed some ugly home truths about how this team is managed. Callum Illot's completely fair racing incident clash led to him getting death threats from angry Argentine IndyCar fans on social media, to the point where he's had to lock his Twitter account. It hasn't helped either that Agustin Canapino, who's otherwise been a breath of fresh air in the series, has liked tweets that have pinned the blame on him. Allegedly, Ricardo Juncos has also spoken to TV channels back home that he implied for Illot not to fight Canapino on track. This is despite the fact that Team Orders are explicitly banned in IndyCar.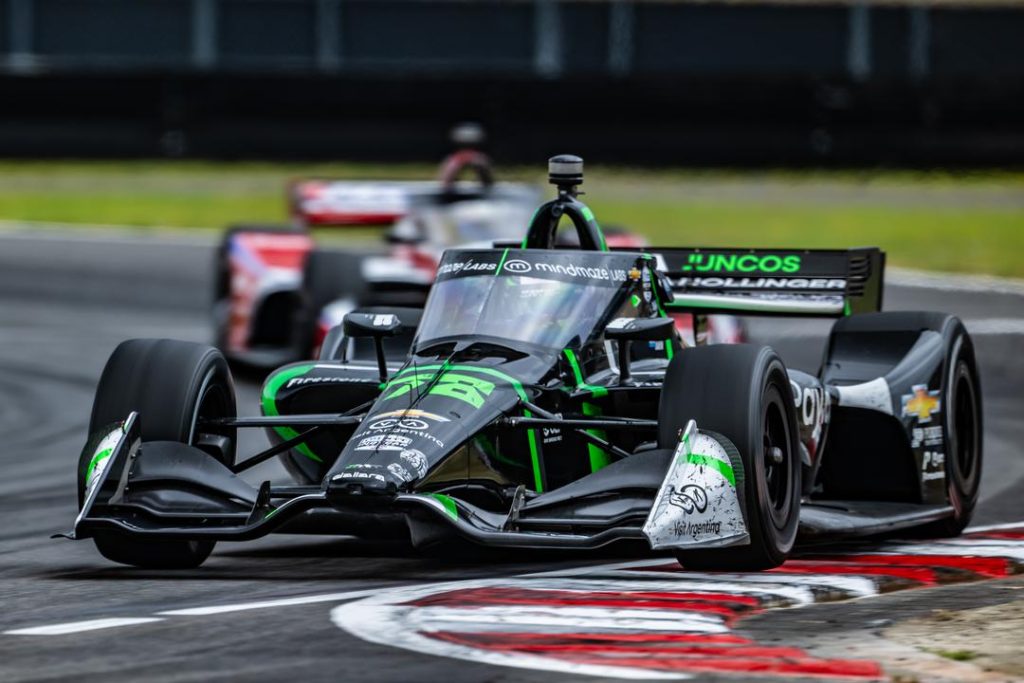 Now yes, Canapino could put the word out to stop the fans from going after Callum. Cynically, I'm not sure what difference it would make. These are grown-ass adults who can make these decisions for themselves. And yes, I've spoken to multiple Argentine Motorsport fans, and it's exactly that post-Falklands stereotyping with an Englishman making contact with one of their own.
All of this sucks. The worst you can say here is that Canapino has stirred the point indirectly via Twitter likes, but it's a bit of a leap to say he's truly accountable for a sporting community that's as toxic as peak F1 Twitter. The buck stops with Ricardo Juncos here and all he's done in the last week is potentially alienate the ever-loving shit out of Callum Illot, the best driver they've ever had. I'd like to hear Callum's perspective on this, but at this point, he's been quiet, and that worries me.
From what my gut's telling me, I think Callum needs to get out of there. No one wins in this mess. 
Callum Illot – 16th in Points (255), 2 Top 5's, 1 Fast 12, Average Finish – 15.3
Callum once again, did a solid job with a Juncos team that's still down the bottom of the pile in terms of resources. 10 points behind Graham Rahal in a far more established team and a pair of Top 5's in St Petersberg and Laguna Seca was excellent. 12th at the 500 and 9th at Texas says to me the Oval speed is getting better too. I just want a bigger team at this point to take a chance on the Brit, because his team is toxic and he's becoming too good to race in Green. 7/10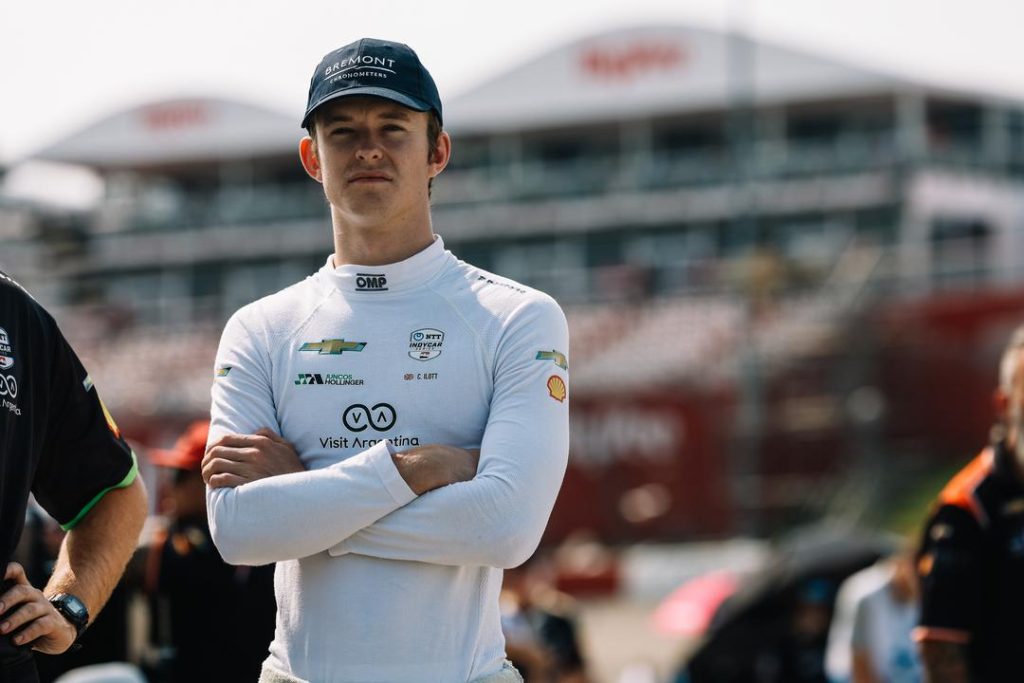 Agustin Canapino – 21st in Points (180), Best Finish 12th (x3), Average Finish – 19.7
I applaud Canapino for being able to adapt to IndyCar so quickly from Argentine Stock Car Racing. IndyCar is about as tough as it gets as a series to get used to, as well as how competitive it is. The fact that Canapino came in better than two others in his Rookie class who both had plenty of single-seater experience (Robb and Pedersen) is genuinely impressive. A handful of 12th places and a banner race in Laguna Seca were all signs the man does belong here. I just wish he wasn't so strongly protected. 5.5/10
In Part 2, the midfield – Ed Carpenter Racing and the ghost of Rinus Veekay, the hot mess that was Rahal Letterman Lanigan Racing, and Andretti, who went forwards and backwards at the same time. See you next week.