"Viva Las Dre-gas"
Hey folks, Dre here back it again with another Race Review, for the Japanese Grand Prix. Now for those who follow me on the ol' socials, yes, I'm currently writing this while on a plane back from Las Vegas. As you do.
If you missed it, WTF1 came together with one of our biggest sponsors Moneygram to promote a watch-along party at Topgolf in Las Vegas for the Japanese Grand Prix, and they invited me to hang out with them as well as present a live on-stage version of the WTF1 Wrap post-race show. It was a whirlwind turnaround, getting to Vegas on Friday afternoon, and almost immediately getting everything technically set. Assets, magnetic boards, Macbooks, cameras, capture cards… you name it. Chuck in 20 hours of flights and it's the most I've felt like a professional journalist and broadcaster maybe ever. Okay, the average journo definitely isn't staying at the MGM Grand, but we'll ignore that part.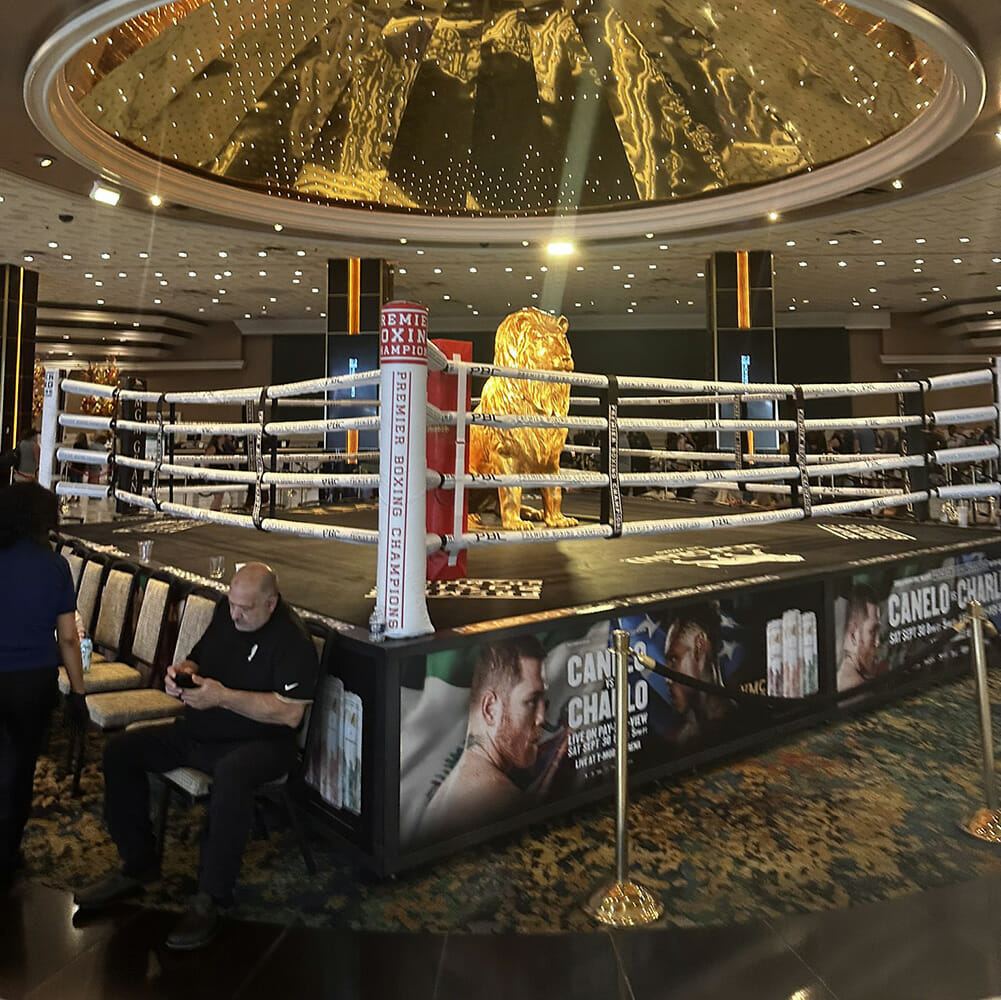 But we just about pulled it off and I got to have so much fun out there. For them and WTF1 to have the faith in me to fly me out and do that is a tremendous honour, and one of the highlights of what's already been a completely manic year for me.
So I just wanted to dedicate a small part of this here blog to say a massive thank you to the team at WTF1 for supporting me and putting it together behind the scenes (Andrew VDB, Ollie Card, Benjy Lewis, Emma Tomlinson, Matt Witham, Luke Francis) to the absolute sweetheart that is Caroline Smith who I got to work with on the show itself (and husband Hayden), to Josh and Christina, and the amazing team at Moneygram (Jeff, Sarah, Hannah, Marco, Nicole Briscoe [Yes, from SRX and ESPN, cool AF], and the fantastic David Paro who's given me more backing and faith than just about anyone since I got here, Happy Birthday big man), and of course my wonderful partner Gloria, who flew all the way out from New Jersey just to support me this weekend, and was with me every step of the way, even when I was a nervous wreck. Couldn't have done it without her.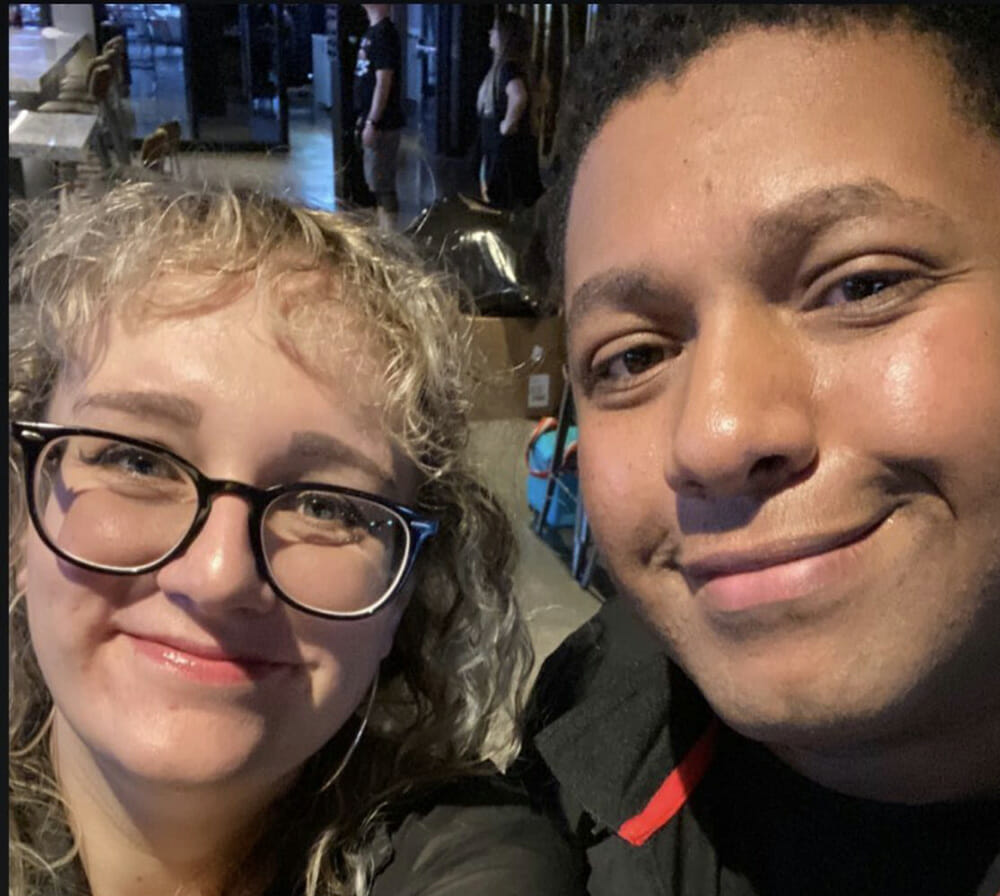 And of course, thanks to all of you. I never thought in a million years when I was locking myself in my bedroom staying up until 4 a.m. in my vest and pants writing blogs as a passion project I'd be getting flown out to Las Vegas to perform in front of an audience. I've had my dark days as a content creator, but I promise to never lose sight of how lucky I am to be able to do this. And it's not possible without your support. And I got so many kind words, tweets and DM's on social media regarding all this. They warmed my heart and moved me to tears. Thank you all, dearly.
Right… *sniffs*, enough self-indulgence from me. You're here for my thoughts on Japan, so let's get into it.
"Here It Goes Again" – Ok Go
Congrats to Red Bull Racing for winning the 2023 Constructor's Championship. This is their sixth Superbowl win.
Say what you will about them, this was to a large degree, the most flawlessly executed, dominant Constructors title in F1 history. Max Verstappen has been virtually unstoppable all season, barely putting a foot wrong as he crosses the 400-point barrier with six races to go, becoming the first driver to ever have multiple 13-win seasons. The reliability has been virtually perfect. The strategy has been more or less spot-on all year. The pit crew? Ridiculous. They've won the fastest pitstop award eight times in 16 races so far, including a 1.9 earlier this season, pound-for-pound, the greatest stop ever with the built-in 0.35-second FIA-mandated delay. This time is operational excellence.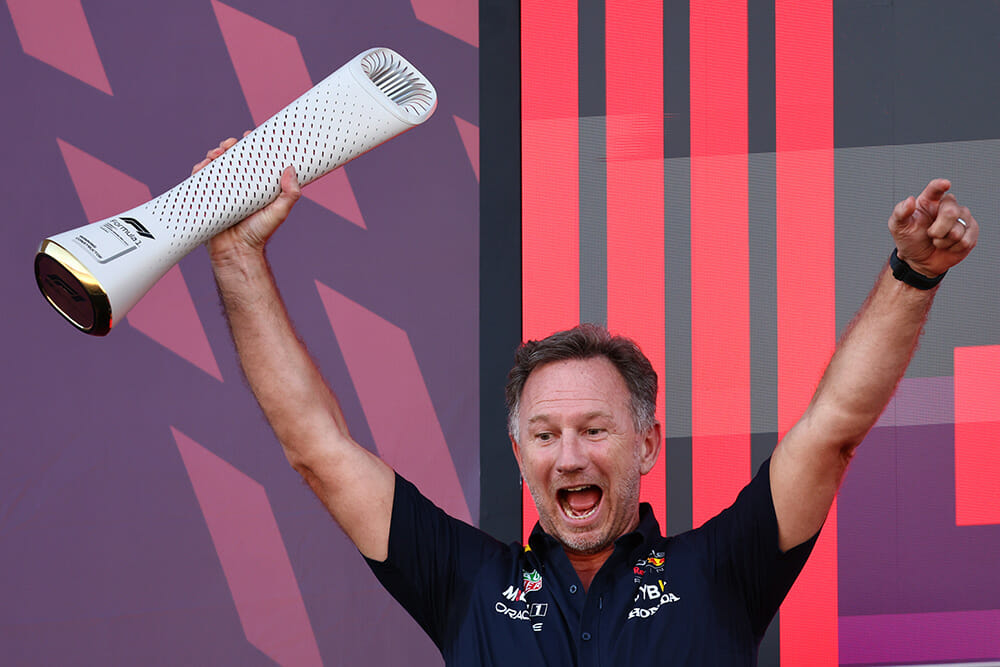 And yet… there was a cameraperson in the pits during the race that summed up the entire vibe at Red Bull Racing beautifully. During Verstappen's early pitstop, during another smooth and dominant showing for the World Champion en route to his next victory, the camera cut to the other side of the garage as Sergio Perez sat in his retired Red Bull, staring as the team fixes the damage he created for himself.
It was another incredibly sloppy race weekend for Checo. Let's sum it up in bullet point form. In Japan:
Perez was out-qualified by three-quarters of a second by his teammate
Broke his front wing on the opening lap
Got a 5-second time penalty for passing Fernando Alonso before entering the pits during Safety Car conditions
Got another 5-second penalty and then needed a third front wing after locking up into the hairpin and smashing into Kevin Magnussen.
And of course, the sheepish look of embarrassment as Red Bull had to fix his car just to get him back out there so he could serve his penalty and then retire him for a second time to avoid a grid penalty in Qatar in a fortnight's time.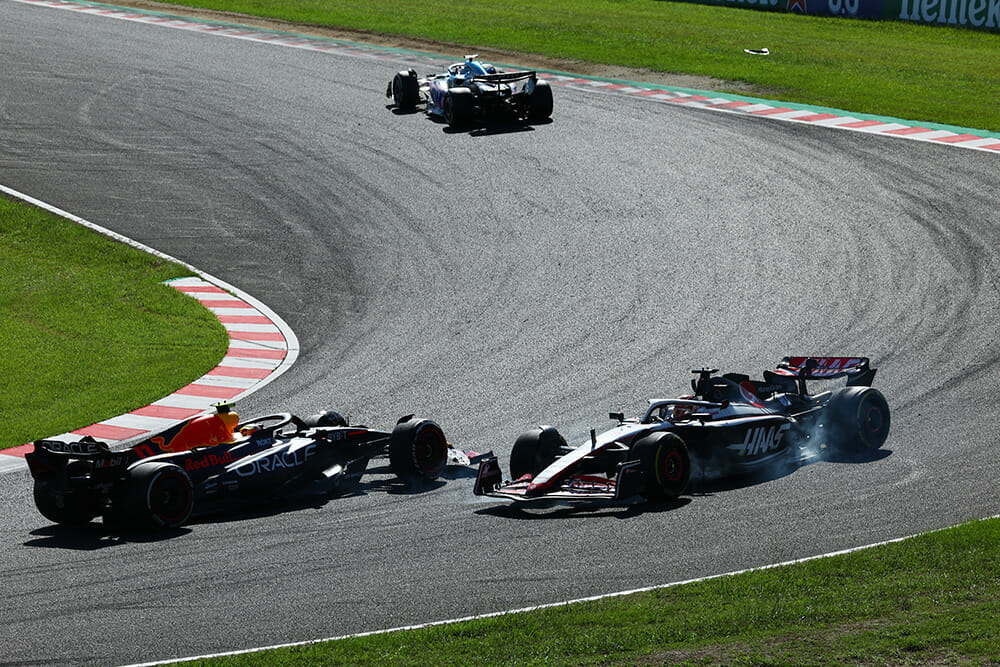 Could you imagine how much more record-breaking this Red Bull team would be if Perez was doing what we used to roast Nico Rosberg for? Back then we gave the German the "Kirk Cousins" treatment when he was finishing second to Lewis Hamilton so many weeks. The vibe that he could never win the big one. We applied that logic to the wrong man. That's been Checo all along. Ever since that Miami beating in a race he was supposed to win, he's not been the same driver. Red Bull is now dominating in spite of Sergio Perez, not with him.
Now, I can't go into as much detail as I'd like to here, go read the latest D.R.E on WTF1 for more on the knock-on effects of the Red Bull umbrella (As usual, I'll update this piece when it goes live), but I think it's time we have a serious conversation if Perez is even worth bringing back next season, let alone seeing his contract out until 2025. Because this is unacceptable. 
The Lightning Round
So let me get this straight – You hire Nyck De Vries off the back of a one-shot stand-in drive last year with the odds in his favour and insist on keeping Lawson as a reserve despite doing better four times over? What is the logic here?
I love Oscar Piastri and am delighted for the fact he finally got his first Grand Prix podium. It's a just reward for an excellent rookie season so far. Nice of him to genuinely outqualify Norris too. But I have to try and be somewhat balanced here and point out that he's a long way off Norris in terms of race trim. Anyone else in a teammate comparison would get roasted for being 17 seconds off your teammate, especially when you saved 12 seconds via boxing under a VSC. But on the other side of the coin again, like Norris in the past, the potential is there and there's still a lot of room for the Aussie to grow… so I guess it fits!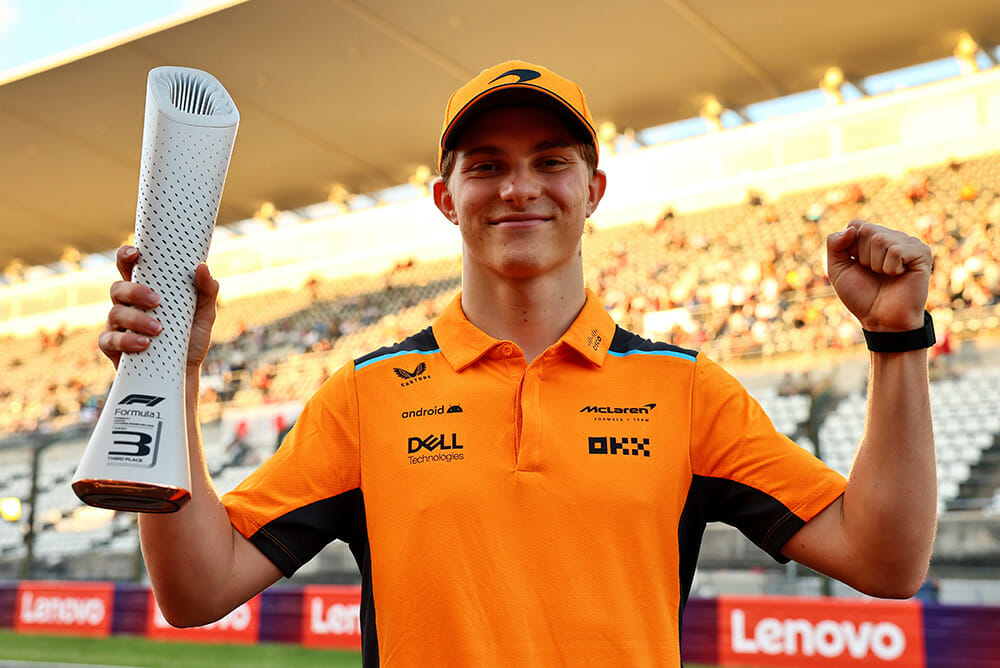 What a wild start. Ocon pinches Zhou Guanyu off the start line, he clatters into Alex Albon, who briefly goes airborne and leads to a Safety Car with all the debris. Not to mention the four wide upfront with the Ferraris, Perez and Hamilton too.
Oh and Logan Sargeant surely is on thin ice after his worst weekend yet. A wreck in qualifying that led to a full car rebuild and an extra 10-second time penalty because Williams worked on their back-up chassis so early that it was like they had a third car available. Yikes. Then he goes and clatters into Valtteri Bottas, ending his race. Hey Red Bull, if you're not prepared to put Liam Lawson in one of your own cars, surely the play is seeing if Vowles will take him on instead? Because I'm just not convinced Sargeant is good enough at this level.
I love that chief Ferrari strategist Carlos Sainz has become strangely accepting of being the victim of another undercut.
Wasn't keen on the Lap 1 chop but besides that, another quietly strong GP for Esteban Ocon, who came back well to score points after a puncture on said opening lap. Loved his defending against Fernando Alonso, and it was genuinely quite funny seeing Gasly absolutely lose his head over not getting a team orders call in his favour for no net gain.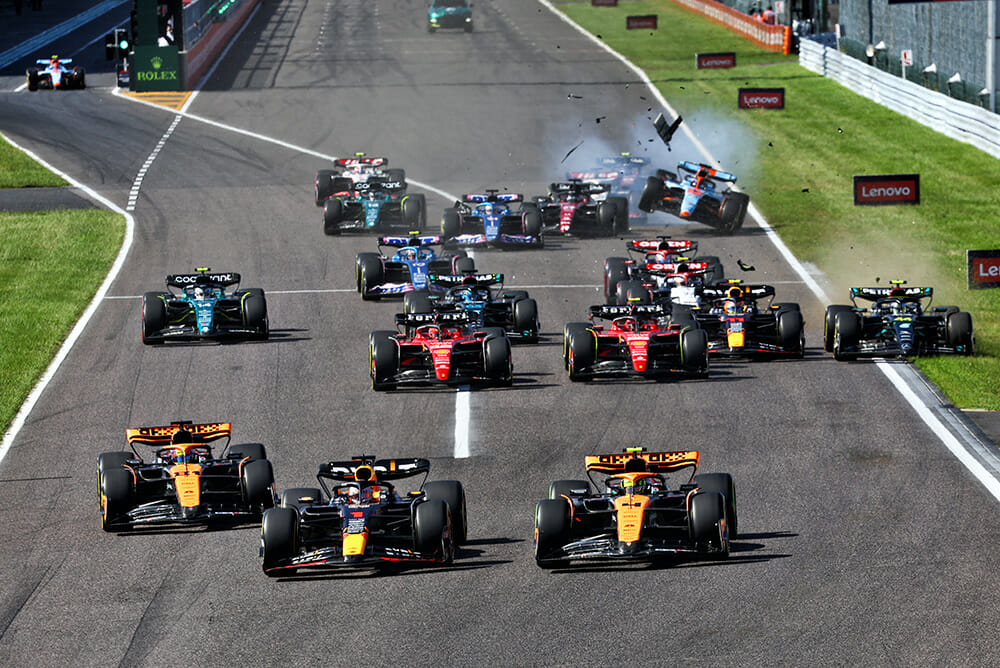 Also, feisty stuff from the Mercedes drivers. We'll call Hamilton's pass of Russell at Spoon a borderline legal pass, but Russell asking for team orders when on dying tyres on a 1-stopper was silly and I'm glad Mercedes eventually got that right. At this point in the season, Mercedes can't afford to mess around with Ferrari breathing down their necks in the fight for 2nd. And Mercedes knows that.
You know how soul-crushing it is when you get past the Japanese Grand Prix, and then you realise we still have SIX races left?! It's probably the jet lag typing this sentence out but how the fuck are we going to do 24 of these next year?!
The more I see Sebastian Vettel hang around the paddock while doing his genuinely excellent environmental work, the more I think he might end up coming out of retirement. Not sure where the opening would be though…
Dre's Race Rating: 6 (Decent) – This was fine. Look, I have a soft spot for Suzuka. For me, it's the greatest F1 track on the calendar and if we could only race in 1 location year on year, it would be this one. Does it produce good racing? Largely no. This was Singapore without the climax at the end. Max dominated, McLaren was clearly second best, and Ferrari and Mercedes had some fun out there, but nothing earth-shattering. See you in Qatar for Max's first Championship point.