Hey gang, with the WTF1 gig taking over daily, I missed out on doing one of my favourite things to do here, and that was my Monthly Q+A known as Ask Dre! In it, you the wonderful Motorsport101 audience send in your questions on social media about anything F1, IndyCar, MotoGP or adjacent in Motorsport, and I'll do my best to answer them! Some great questions I can deep dive into in this comeback edition, so let's get started with…
What's your opinion on if in a few years, Max will be thought of the same way as Seb is now? – @ciaragemmam
I've reflected on Sebastian Vettel's career trajectory here a few times already, but for me, their situations are apples and oranges. Lemme explain.
Sebastian Vettel had to scratch and claw for every fan he could get when he started winning more frequently in 2009 or so. His finger celebration was classed as "arrogant" for reasons I suspect are dog whistle related. He was never taken fully seriously as a winner when compared to the more popular Alonso and Hamilton. He was booed relentlessly for Multi 21. For me, Seb didn't turn around public perception until he joined Ferrari. Why? Because he stopped winning and became the antagonist for an even more dominant Mercedes team when the turbo-hybrid era began. Sports fans are fickle as fuck.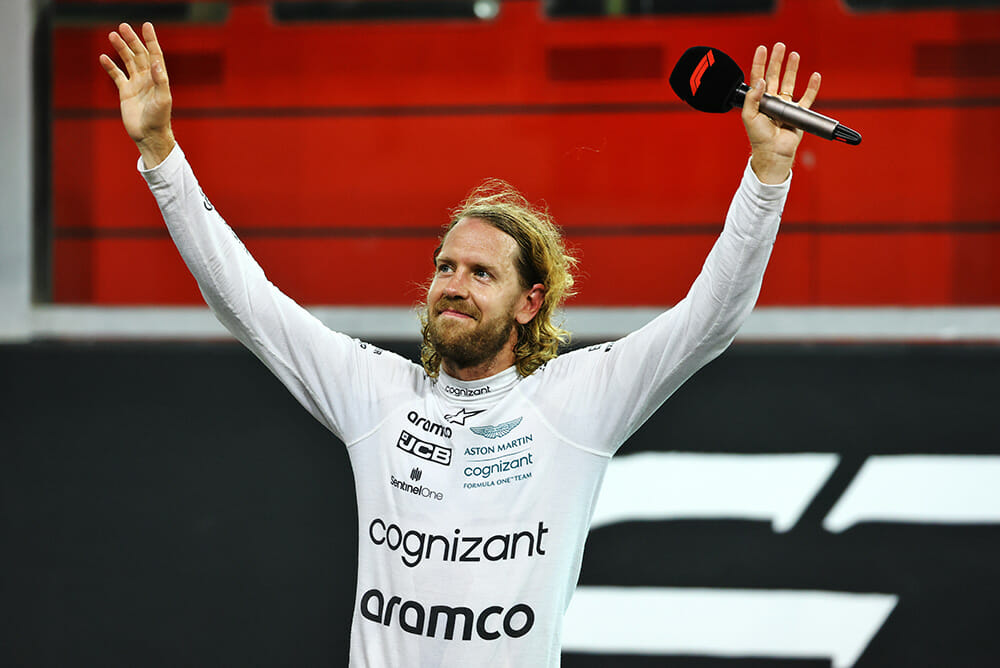 The difference between him and Max Verstappen is… Max didn't really have the adversity. He was classed as a generational talent from Day 1. He was in a top-tier F1 seat and winning before he could legally drink. Was almost universally applauded for his old-school attitude to racing and aggression and not giving a fuck about who he pissed off. And, he's Dutch. And the Dutch get behind their elite athletes (MvG, Virgil Van Dijk Raymond van Barneveld, Marianne Vos, etc.). So even when he was getting criticised at times, he always had a loud, vocal, home crowd who loved him. Seb never really had that until the back end of his career.
And as Seb matured, he became a champion of social causes to go alongside his role as a great veteran driver such as climate change and the LGBTQ+ community. He was Hamilton's greatest ally in the paddock towards the Black Lives Matter movement. Those things made him a lot easier to appreciate over time.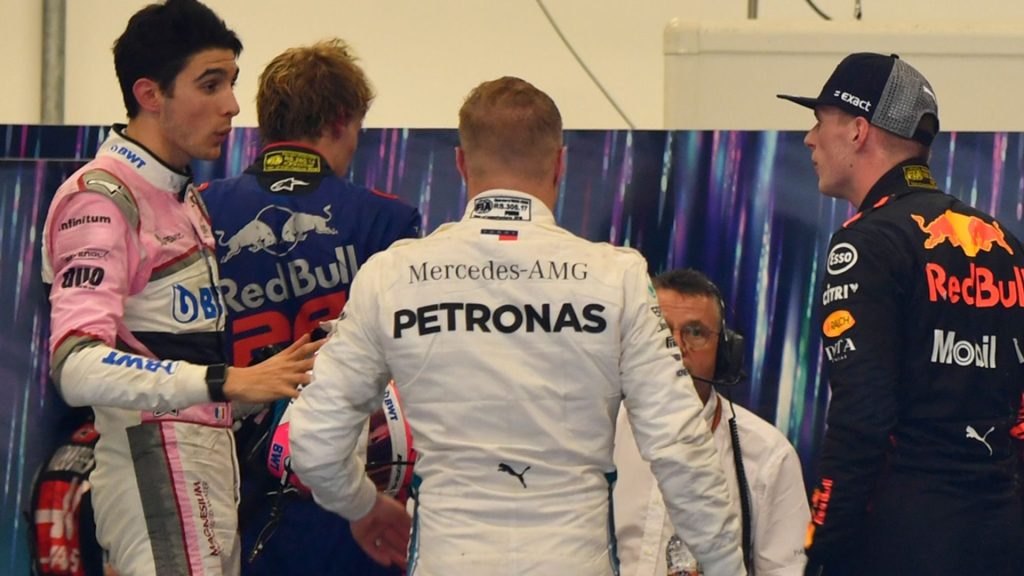 Max, has never been that guy. He was xenophobic towards Felipe Massa as a teenager. He's used Ableist slurs in the car. He refused to take a knee and called racism "complicated" after George Floyd's murder. His Dad is abusive and still in the paddock, and his dad-in-law is a convicted racist.
When you're on an incredibly dominant run, maybe the best of its kind ever, where the more neutral fan is far more likely not to warm to you, when you've got the previous paragraph next to your name, you're going to have a very hard time winning some of those fans over, even when the winning eventually stops.
I don't think Max will blossom into this universally admired, reclaimed hero. I wouldn't worry too much about that though. Because in the eyes of many of his fans, he already is.
Which team do you think Marc Marquez should go to if he wants to leave that death machine of a Honda? – @10IsRed
Ducati. Next question.
Seriously though, if the press conference on the Thursday of Silverstone was anything to go buy, Marquez almost seemed resigned to being stuck to seeing out the last year of his contract. With talk the buyout on his contract for next year is around £23m, unless he's been banking in England with its 5.25% interest rates, I don't think he's got the cash to force the issue. And if you weigh up the other factories, a viable opening looks slim. Let's weigh it up: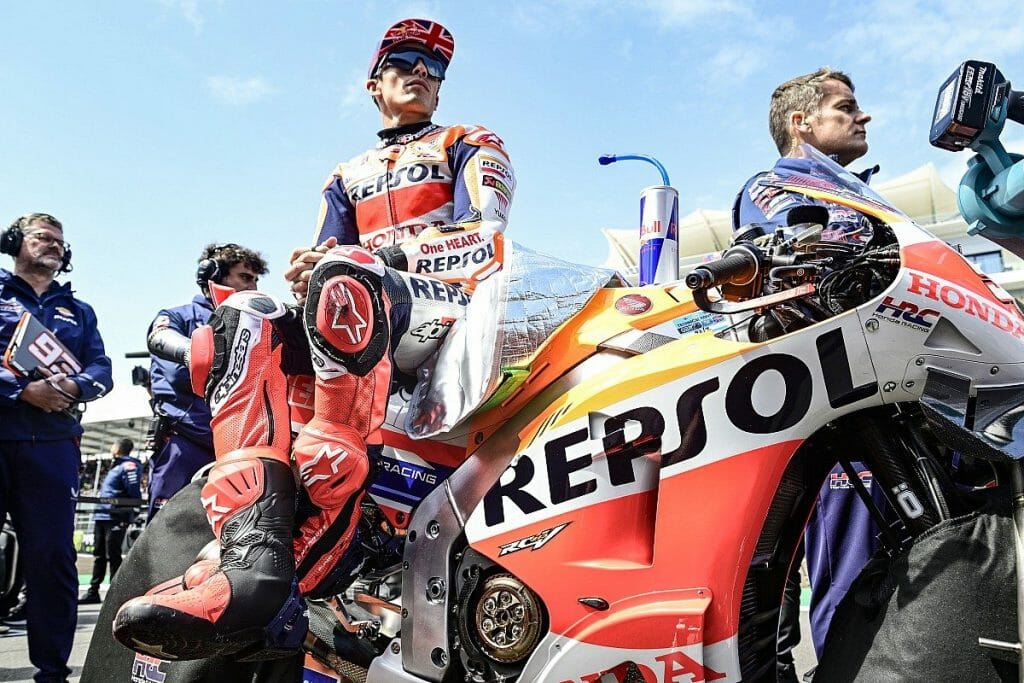 Yamaha – Fabio Quartararo locked in, Alex Rins newly signed, never hiring a Marquez brother again after 2015
Aprilia – Aleix Espargaro locked in, Maverick Vinales likely to stay, Miguel Oliveira and Raul Fernandez all but confirmed
KTM – Binder and Miller locked in, Gasgas deciding between Espargaro or Fernandez to partner Pedro Acosta
Ducati – Factory team locked in, Martin likely to stay alongside either Zarco or Bezzecchi, Marini and Alex Marquez locked in, Franco Morbidelli likely to fill the gap in either VR46 or Gresini
Can you see the hole? Because I can't get there. Fundamentally, Aprilia has a year to prepare for life likely after Espargaro after the 2024 silly season will blow everything open. Ducati simply doesn't need him with their four best riders likely on their four best bikes next year. Yamaha has their second big hitter in Alex Rins, and KTM is pretty set on rider talent. Marc Marquez is either too expensive, isn't needed, or both.
Marquez looks stuck for at least another off-season. I suspect the 2024 silly season will be kicking off early again…
With rumours of Leclerc signing an extension at Ferrari, Lando on a long-term contract at McLaren, and even examples in IndyCar like Pato and Colton…are drivers tying themselves down too quickly even when their teams aren't winning? – @Bwlch y Groes
I think there's an argument both ways on this one. I can totally see how you came to this conclusion. When you've committed to projects that have, shall we say… "issues" reputationally, tying yourself down to big extensions, like Charles Leclerc's 5-year deal he signed in 2020, or Lando Norris committing to three years when McLaren's been giving off "Yo-Yo" symptoms, it feels like you're burning your prime years away.
But negotiations and leverage are often a two-way street. And if you're a team boss, do you really want to hire someone who isn't loyal and has always got one foot out of the door, especially when many F1 teams are constantly thinking about 2-3 years down the road? If I was a 22-year-old, A-Grade F1 prospect but told F1 teams, "I'm only signing a 1+1 year deal", there's a good chance you're going to put some people off, especially given most F1 teams are now actively hoarding drivers long-term so they don't get used against them. And when you're in your 30s with everyone looking for the next Verstappen, that's when the team bosses don't mind having the flexibility of being non-committal.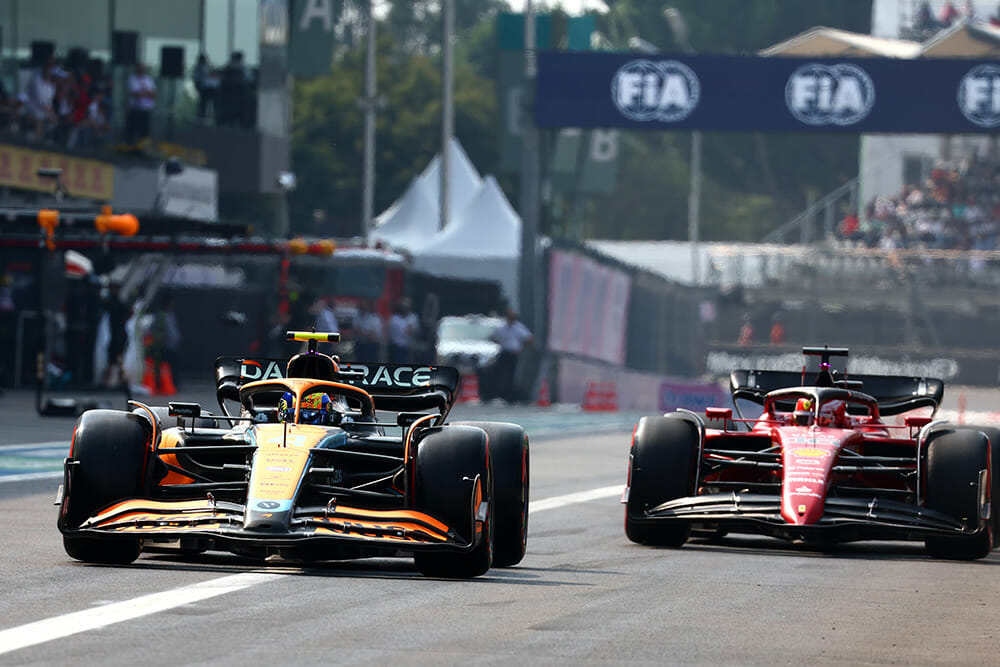 For Pato O'Ward, McLaren is an IndyCar team on the up (kind of), and his best chance of an F1 seat is with them, even if the odds are barely above 0%. For Colton Herta, he's the #1 option on a big-name team with no one better sniffing for him and was only half-hearted about actually going into F1. Charles Leclerc has deep emotional ties and dreams to Ferrari that will always make it harder for him to walk away from them. And Lando Norris clearly loves McLaren and the team is now a huge part of his brand on and off the track. These are all valid reasons to stick around and try and increase your stock. 
And for all the shit we've given more erratic gamblers like Fernando Alonso, he's one of the few drivers that has been prepared to mortgage chunks of his career on trying to land the right seat at the right time and hasn't really taken reputational damage for doing so. Political manoeuvring is a huge part of being a racing driver, more than many realise.
Hypothetical question: say CGR gives you seat decision-making privileges for 2024 for all 4 of its drives. What 4 drivers do you pick right now (Assuming contracts with other teams aren't an issue)? – Sammy Mexim
Okay, here's the logic I'm going with for all four seats:
#8 – Marcus Ericsson: I've questioned his status in the team because his skillset just isn't as valuable as other drivers they've got in their camp already. But he's still a really solid and consistent Top 10 runner in IndyCar, and actually really underrated as an oval racer too. Don't see any reason to move him on assuming the one real-life kicker (*coughs* Pay Driver status), doesn't exist here.
#9 – Scott Dixon: At this point, Dixon has a golden handcuffs deal. He's earned the right to go out on his own terms. He's still one of the best drivers in the series and he's 43 years young. He might not have the raw pace to win outright anymore against a stacked elite class, but he still knows how to consistently bring home his car in a good position. Keep him for as long as he wants to be there.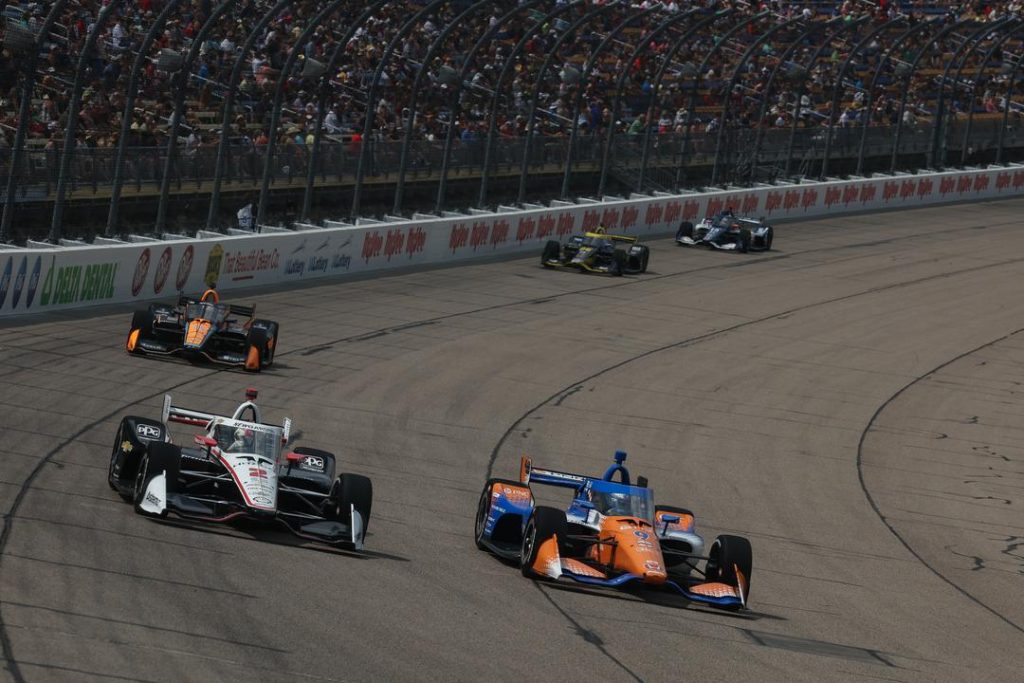 #10 – Felix Rosenqvist: If Marshall Pruett's latest Silly Season report is to be believed*, Alex Palou really is gone and not coming back. If you cannot convince him to stay, for me, Chip's in a bit of a pickle. 
If you're going down the buyout road, Callum Illot might be an option if Juncos wants to part ways (which I doubt). If Bobby Rahal has any sense about him, he slaps an eight-figure buyout on Christian Lundgaard, who has another year on his deal with RLL.
And for that reason, I say you get back at McLaren and see if you can poach Felix Rosenqvist and bring him back for a one-year filler. He didn't set the world alight the first time he was in the #10 but his upside is still high in an IndyCar, he's a free agent at the end of the season and has always been McLaren's expendable asset for a good year now. He's no Palou, but as a seat filler, I think he's your best short-term option. And then next season, you can make your all-in play for who I think will be the big prize of 2024 Free Agency, and that's the man who had a moustache until about a month ago…
*Since originally writing this a couple of days ago, Pruett's written another piece saying that Palou might not go after all and is considering staying with CGR beyond the end of the season. At this point, I need paracetamol.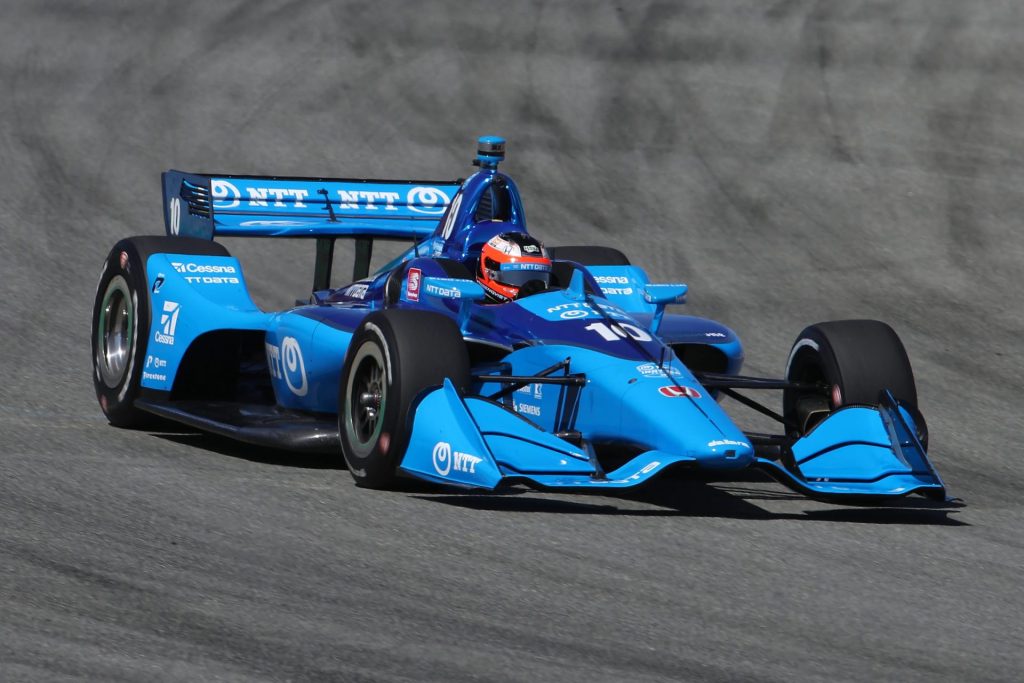 #11 – Marcus Armstrong: This may be a boring option, but again, if the talk from Pruett is true and Armstrong is okay with doing the ovals, he's got the foundations of a solid IndyCar driver. His average finish this year has been 11, and at Road America, he had the leader's pace until he was pit off sequence and had his race sacrificed as Chip wanted to hedge his bets. He's going to be raw as rookies tend to take a good year at least to adapt to oval racing but his Road and Street running is solid with room to improve. By all accounts, I think Marcus is a talent that's worth the continued investment.
So yeah, I've been boring and reasonable in keeping three of the current four drivers, but that's how I'd play it. An honourable mention to David Malukas, who I like, but I think there are better, safer options for now. I still think he'd be great in Andretti's #28 or 29 car. Speaking of which…
Do you think that Romain's struggles are more of a mental problem with having been on such great form start of the season and not getting the wins it looked like he deserved (St Pete, Barber, possibly LB) knocking confidence or more of a driver just not understanding his machine? – @IAmLeg4cy
I don't normally like to go into the mental status of drivers because it's often really speculative and I'm no psychologist, but something does stick out in regards to Romain Grosjean's 2023 season.
I remember Indy's Road Course round. It was the race after the Barber near-miss in Alabama after his push-to-pass failed down the stretch. He gets knocked out in Round 1 of Qualifying at Indy and he absolutely snapped at his team in frustration. He's only just got back into the Top 10 for the first time in nine races.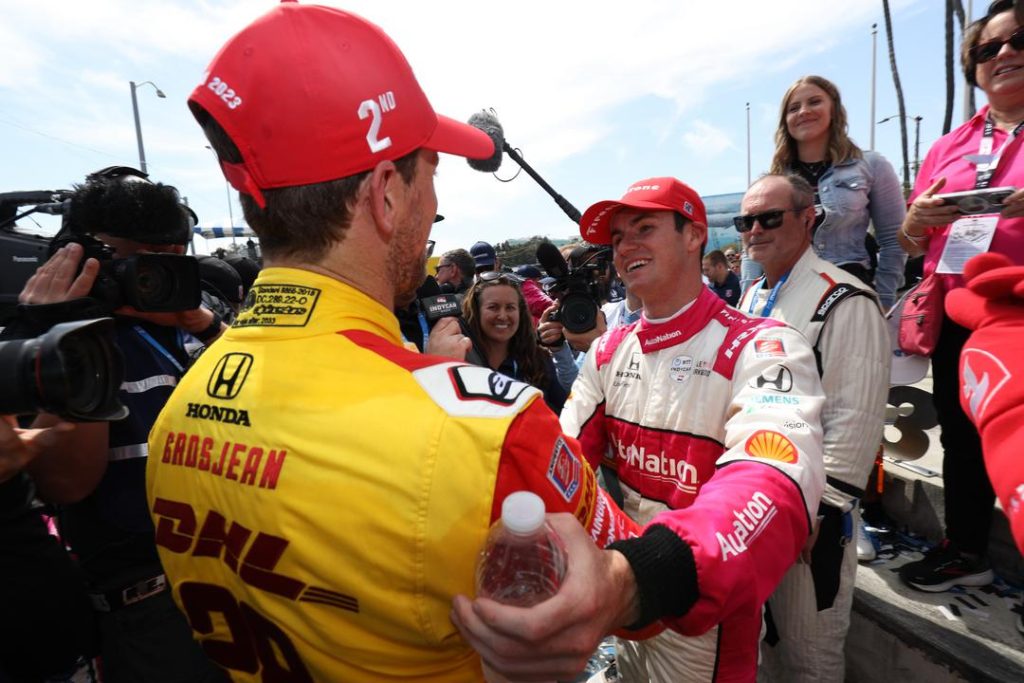 It's not all been on him. In Detroit, his suspension failed before he even hit the wall. There were rumblings that his pitlane clash with Colton Herta damaged his car before he spun out at the 500. Andretti has still been as erratic as ever. But even if I give him every benefit of the doubt, he's dropped like a stone in the second half of the season from title contender to midfielder again.
And there's been no real tangible reason as to why besides Andretti being somewhat messy on the whole as a team. Colton Herta's found some good form but the results haven't matched. Kyle Kirkwood's damn good but still a little rough around the edges. Grosjean's now the #3 guy in this team and if I was analysing the market, he's the expendable one if you don't care about popularity and marketing value.
I wish things were clearer than that, but that's really all I've got. For his sake, he ought to finish strong, because if rumours are true, contract offers have been rescinded and Marcus Ericsson is potentially on the board…
Where do you think F2 currently sits in the road to F1 with drivers like Palou and Lawson getting a lot of fan attention for an F1 move? (Related – do you think F1 pedigree drivers have to dominate in their respective series?) – Adam Sturgeon
I still think, on the whole, F2 is the best pathway we have. If anything in recent years, we've been spoilt with how much talent in the last decade has shaped the modern-day grid. See what I mean here:
2016 – Carlos Sainz Jr (Max Verstappen and Esteban Ocon jumped from the European Formula 3/GP3)
2017 – Pierre Gasly
2018 – Charles Leclerc
2019 – George Russell, Lando Norris and Alex Albon (Lance Stroll was a Euro F3 Graduate)
2021 – Yuki Tsunoda
2022 – Zhou Guanyu
That's over half the grid as far back as 2016 coming directly from either F2, or a tier below that on the ladder since then. It's a model that (to a degree) works and like I said, we've had a bit of a golden run for the last decade or so. Liam Lawson was an F2 race winner as well but I think he's getting the Red Bull "Super Formula is our finishing school because we don't quite believe in you" treatment that Gasly got.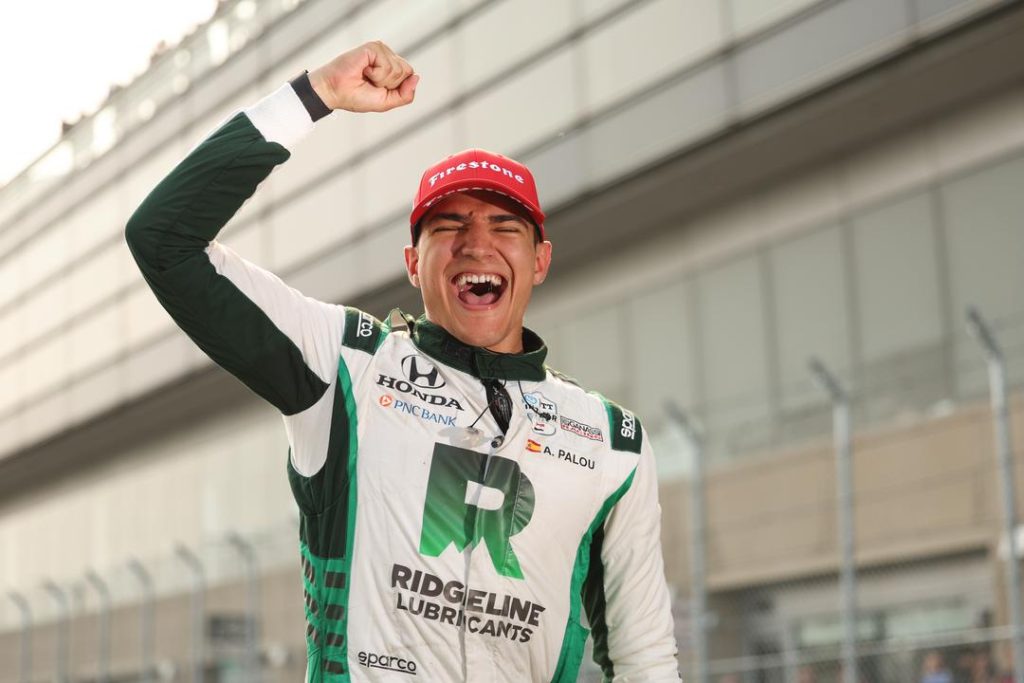 And yeah, I think if you're a superlicence level driver, you have to be a stud elsewhere. Alex Palou has had to put together one of the greatest IndyCar seasons of the modern age just to get people to enquire because usually, his profile of driver (26, developed in USA and Japan, IndyCar largely not taken seriously and isn't looked at by F1 bosses). And while I've been told there is genuine interest in the Spaniard by a couple of teams, they still feel like long shots. 
Colton Herta last year was the exception rather than the rule, and how much he actually wanted to be an F1 driver depends on who you ask. Pato O'Ward was chucked out of Red Bull backing the moment they found out some of his points weren't eligible and Alex Palou could have easily been poached two years ago when he was three car lengths from the first Borg Warner/Astor double since Dario.
The European ladder is broken in the middle in many ways (Women's involvement, general lack of funding as costs skyrocket out of control, etc.), but it's not broken enough for F1's conveyor belt to stop moving yet. And that's why drivers of the quality of Alex Palou will always be up against it.
People are rating Piastri's rookie season as highly as Max and Hamilton's. Do you think this praise is justified and how do you rate Piastri's rookie campaign, personally? – Daniel Montiero
I've heard similar takes about Oscar Piastri in my Hot Takes Wednesday inbox. This is a tough one because rookies are amongst the toughest type of drivers to evaluate because parameters can be so variable and expectations can often be all over the place. Lewis Hamilton was a rookie GP2 Champion, but should have walked into a McLaren seat (Arguably the best in F1 at the time), and beat the reigning Champion in Fernando Alonso? All the more spectacular Lewis did in the end, but I wouldn't have blamed anyone for being sceptical about his chances.
On the other end of the scale is Max Verstappen. His teammate was Carlos Sainz Jr, another rookie. You're not going to turn as many heads by default, even if you hammer him (Which he did on points 49-18.). Same for Charles Leclerc, whose rookie season had him paired with Marcus Ericsson, who wasn't looked at favourably when the better Pascal Wehrlein was shown the door at Sauber. At least that one might have aged better with time given how the former's IndyCar career has panned out.
Piastri's rookie season has been very good. In my eyes, McLaren needed a second driver that was close to Lando Norris' ability to back him up as the latter is an established #1 that's made the team his. Oscar Piastri has absolutely met that aim, even if one of the big metrics of head-to-heads shows he's been heavily losing to Norris (9-3 in Races, 10-2 in Qualifying). So that to a degree, limits how "impressive" he has been.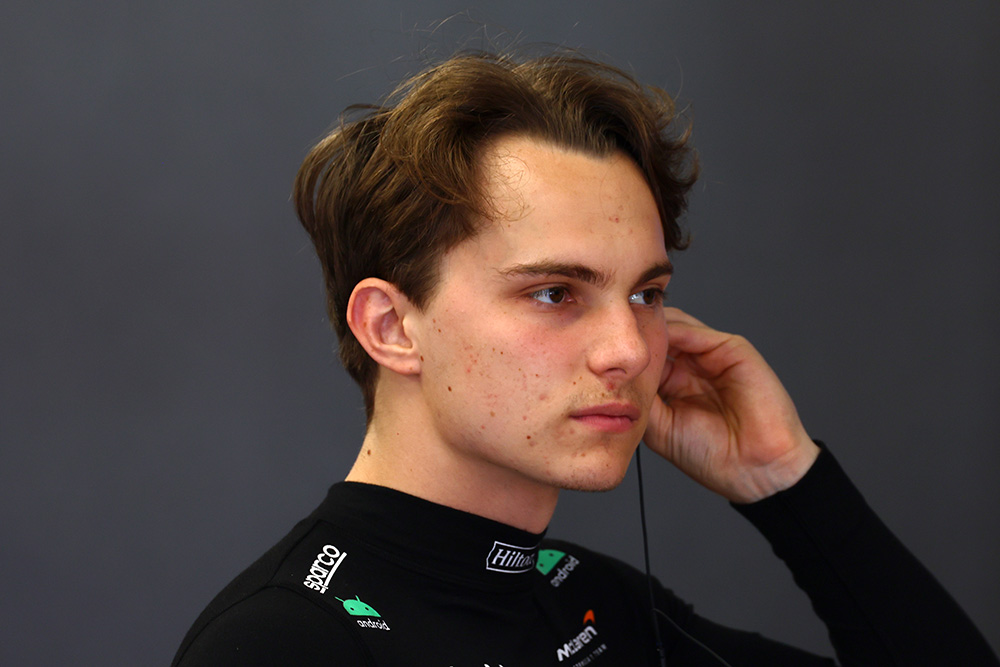 And I think a lot more people have warmed to him now he's in a much more high-profile position after Austria. McLaren's upgrade package was one of the biggest mid-season performance jumps I've ever seen. I think McLaren was 5th-7th in the field before Austria and is now 2nd-4th since then. So with that extra attention, they've seen Oscar's running close to Lando and gone: "Oh my god, he's brilliant! And he's nice too!"
Even more so given his results since he got the upgrade have garnered some deserved sympathy, like the Safety Car at Silverstone denying him a podium, the floor damage in Hungary, and Sainz taking him out at Turn 1 in Spa despite an excellent second in the Sprint.
Like a clickbaity headline, Oscar's new highlight reel will have him turn some early heads. A deeper dive says Norris has comfortably been better. But for now, that's okay and Piastri's doing the job he needs to do. I do wonder how long that honeymoon phase will last though.
What are the Top 3 races from each series you watch that new fans should go out of their way to check out? – Tristan Hungle
F1: Canada 2011 – In terms of crazy unpredictability, the elements, and the sheer story of the race, it's my favourite race ever. You may need a fast-forward button to get through the rain delay in the middle, but for sheer sporting drama, it's F1 at its very best.
Japan 2005 – A lot of the big hitters are jumbled up amongst the field, but Japan is one of the best tracks in the world, the action is amazing throughout, and it goes all the way down to the wire.
Bahrain 2014 – It absolutely establishes the often status quo and reality of one-team dominance in F1, but it was the very best of the Hamilton vs Rosberg fights in the modern era and the midfield behind them is every bit of a bar fight too.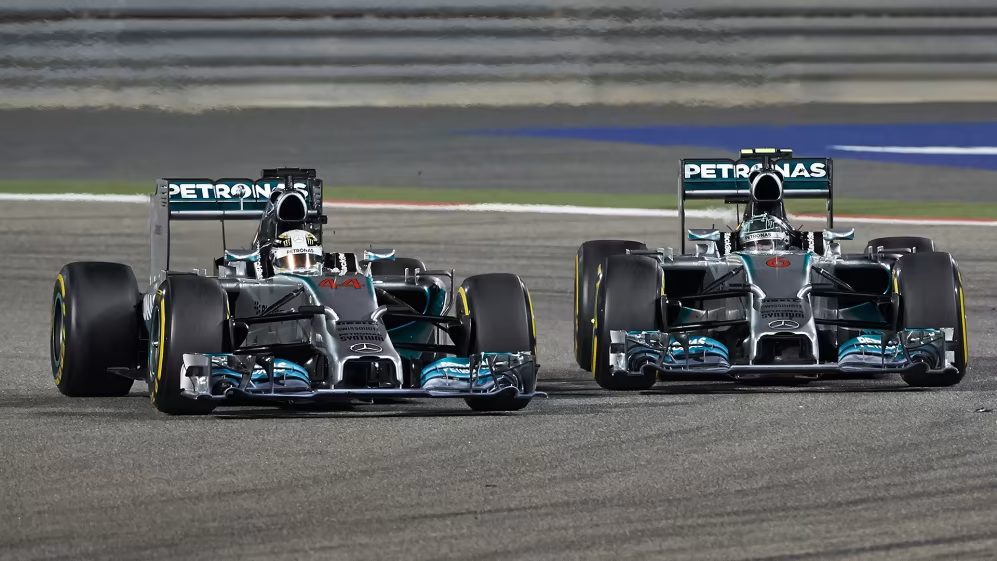 MotoGP: Australia 2015 – For me, the very best MotoGP race ever and one of the races of the decade in Motorsport, period. A heated battle between multiple title contenders in the clutch, some incredible overtakes and action (Including a surprising protagonist in Andrea Iannone), and for me, one of the greatest final laps in the sport's history. One so good, it absolutely rattled the sport's greatest ever rider.
Estoril 2006 – Another incredible storytelling race. The two Repsol Honda title contenders playing a role in a huge flashpoint, the shock of Toni Elias being a genuine contender for the win, Kenny Roberts Jr playing the role of Joe Tanto in Driven, and again, one of the biggest shock endings you'll ever see.
Catalunya 2009 – The Pass. When you know, you know.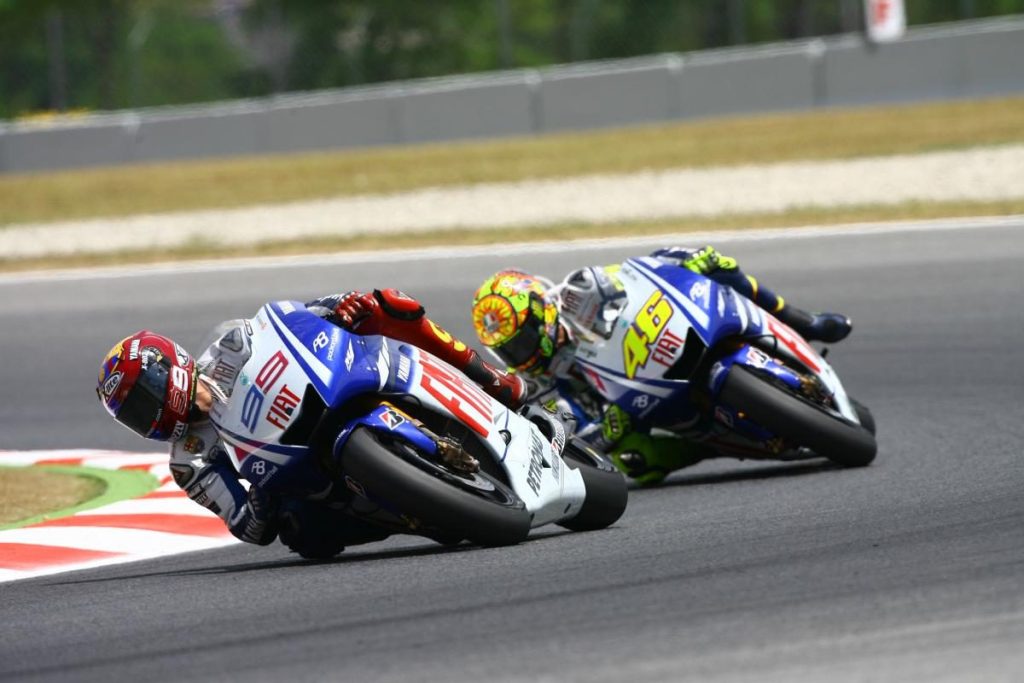 IndyCar: Texas 2023 – The best IndyCar race in a good seven years for me. An absolutely mad oval race with tons of action, varying leaders and an absolutely incredible finish with the sport's two best oval runners in Josef Newgarden and Pato O'Ward beating the shit out of each other all the way to the flag. A 10/10 race that ended under yellow. I know, shocking right?
Texas 2016 – I wouldn't normally recommend two races from the same track, but the original version of this was great too. Lap 75 to the chequered flag is absolutely nuts and the final showdown between Graham Rahal, James Hinchcliffe, Tony Kannan and Simon Pagenaud was one of the greatest Motorsport finishes ever. Period.
Fontana 2015 – Yes, I've recommended three oval races. I don't care, oval races are awesome. And for the most mental one of them all, Fontana 2015 is an all-time classic. Cars going 5 wide, pack racing impossible, and a race that will give take 10-15 years off your life. In the YouTube comments, someone summed it up best: "Wow, that was awesome, let's NEVER do that again!". And they're right, it is about as borderline safe as an IndyCar race gets, but everyone got home okay, so it's cool now. Just. Hope that helps Tristan!
And that'll do it. Looking back on it now I didn't know this was going to be 3,000 words long, but I will say, this was the best set of questions I've EVER gotten for an Ask Dre, so thank you all so much to those who contributed, and I'll definitely be doing these once a month or so again! Thanks for reading and Sayonara! 🫡