A sarcastic thanks to Alex Palou, Marshall Pruett, Jenna Fryer and Zak Brown at McLaren for making my entire Ask Dre section on the future of the #10 Chip Ganassi seat completely redundant within hours of me releasing the post on it. But that's just how Alex Palou gets down.
Marshall Pruett released another mini-silly season post earlier in the afternoon saying that his previous post a week prior was almost redundant on Palou, saying that staying with Chip Ganassi Racing was back on the table. Little did we know that hours later, a bomb would drop.
The Story So Far
In the middle of the 2022 IndyCar season, there were rumours that Alex Palou was joining McLaren after another near-miss for both parties to win the Indy 500. CGR confirmed that Palou had Palou had taken up the final year option on his current contract. However…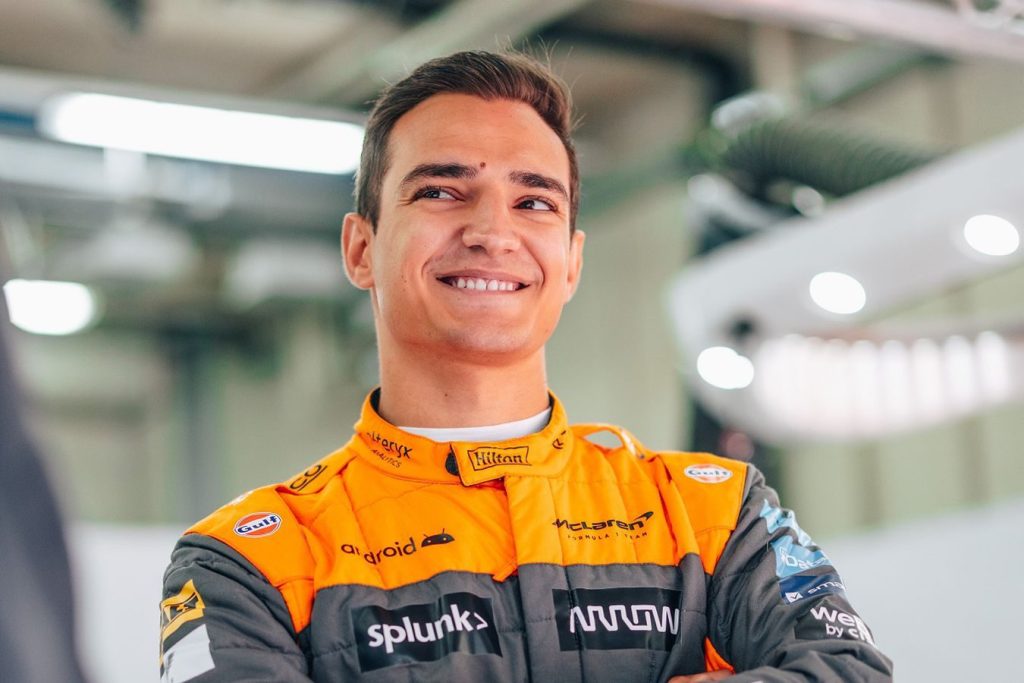 CGR made up quotes on social media to confirm his agreement to stay, while Palou denied it and said he was joining McLaren in a bombshell, midnight UK-time announcement. This led to Chip suing his own driver and preparing for a Federal court case. Palou and Chip eventually settled out of court at the end of the 2022 season (Winning at Laguna Seca by 30 seconds I'm sure helped) and agreed to stay with the team for the final year of his contract with the agreement that he'd become McLaren's F1 reserve driver and occasionally test with them.
Everyone and their mother through large chunks of 2023 had the internal knowledge that Palou had signed some kind of pre-contract agreement with McLaren. Hell, even the Bus Bros of Scott McLaughlin and Josef Newgarden were joking about it with the man himself on camera during an episode. It was the worst kept secret in Motorsport.
There were problems though, Palou was also putting together one of the greatest runs of form in IndyCar history. The man's averaging a podium finish so far this season and was crushing the field so handily that even F1 teams were said to be sniffing around. More on that later, but Palou was driving so well that everyone was screaming "Why do you want to leave a winning combination like this?"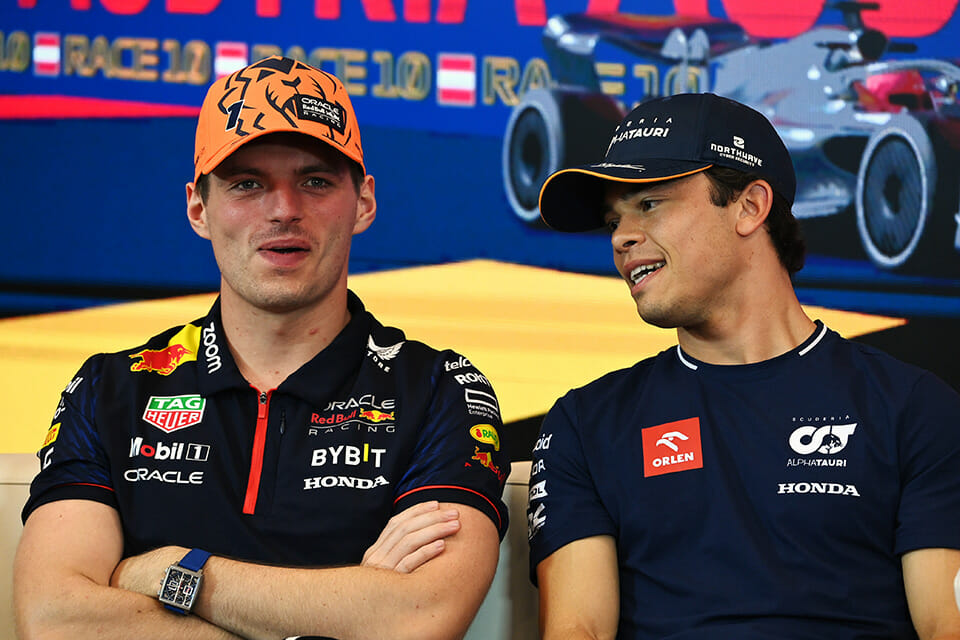 And with AlphaTauri going through their own driver mess with the quick departure of Nyck De Vries, Alfa Romeo sinking back towards the rear of the field and Williams' Logan Sargeant coming under scrutiny, Palou was being touted as a potentially risky option.
So somewhere, Palou has told Zak Brown: "Actually, I'm not joining you." A report from the AP's instigator in chief journalist, Jenna Fryer had a letter with words from Zak Brown to his McLaren employees that Alex Palou would NOT be joining McLaren's IndyCar team in 2024. And that's what's led to this entire new mound of shit, like that scene when Jeff Goldblum walks up to it in Jurassic Park.
The Impact
If you're running to Jenna Fryer to spill your guts, you clearly want your story to make a splash. When she swings for IndyCar stories, she swings big. There might be one of those big red therapist chairs in her office or something and I suspect Zak's been laying on it in the foetal position..
Anyway, McLaren is livid. Turns out Zak was doing a lot under the table to try and facilitate this move. He'd put an out in Palou's contract that let him leave for free if he had an F1 seat in place by July 1st, hence the hustling from Palou's management team (Remember that, becomes important later), to try and get him an F1 drive that hasn't materialised.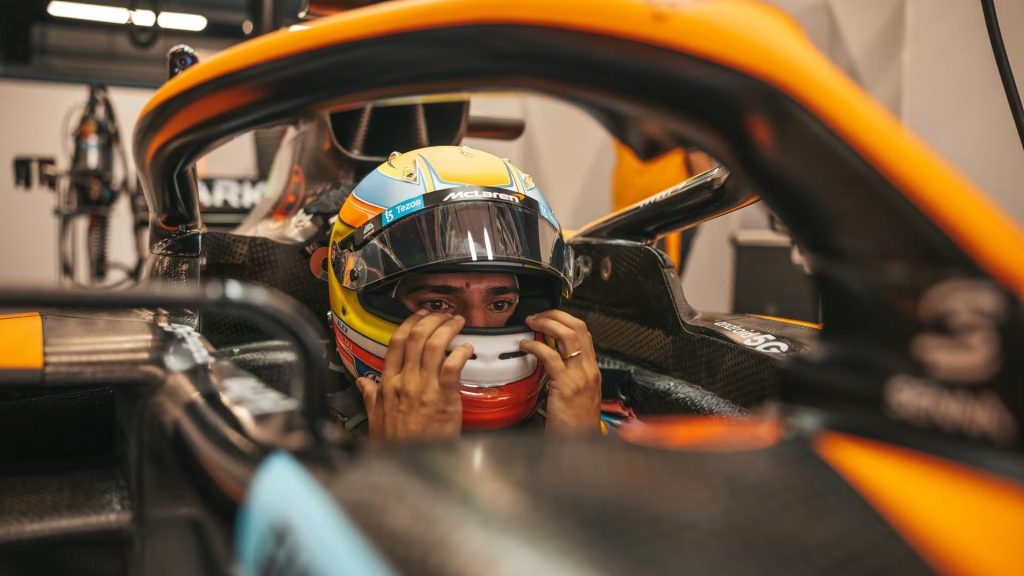 He'd advanced a portion of Palou's 2024 salary. Brown paid Palou's legal fees when dealing with the Chip Ganassi lawsuit last year. Palou had given Zak multiple assurances that he was joining McLaren. Zak reckons he's down $10 MILLION bucks in development costs and future sponsorship deals associated with him. And right now, it seems like Palou's hustled Zak like Uncle Phil in the Fresh Prince of Bel-Air over that game of pool.
On top of that, this morning, Palou's (now former) management firm in MIM released a public statement damning the move:
"Monaco Increase Management is bitterly disappointed to learn about Alex Palou's decision to break an existing agreement with McLaren for 2024 and beyond. Together, we had built a relationship that we thought went beyond any contractual obligation and culminated in winning the 2021 Indycar crown and tracing a path to F1 opportunities. Life goes on and we wish Alex all the best for his future achievements."
Never thought I'd see the WWE's "We wish them the best in their future endeavours" in an actual sport, but here we are. Allegedly, Palou's back with his old agent that got him his IndyCar deal in the first place, and he'd stopped talking to MIM as far back as Wednesday. There's even alleged talk that Honda might have intervened to save Palou from defecting, with future ties to Aston Martin being used as leverage.
WHAT THE FUC-
So What Do I Think?
I think I need to start taking up drinking. Maybe on Absinthe levels to try and make sense of all this.
I've been trying hard not to play the stereotypical game here, but Zak Brown is your classic hustler. He's a marketing guy that comes across more like a used car salesman. He'll get the deal in the end, but he's going to make you feel really icky about it.
The handling of his McLaren F1 seat last year was a walking example of that. Another reminder, this was a man who had Colton Herta on a development deal in an alliance with Andretti over the possibility of the latter getting into F1. Alex Palou was there as a reserve driver with far more clear F1 aspirations in mind, hence the Ganassi dispute in the first place, and how it got settled when Chip agreed to some McLaren test sessions.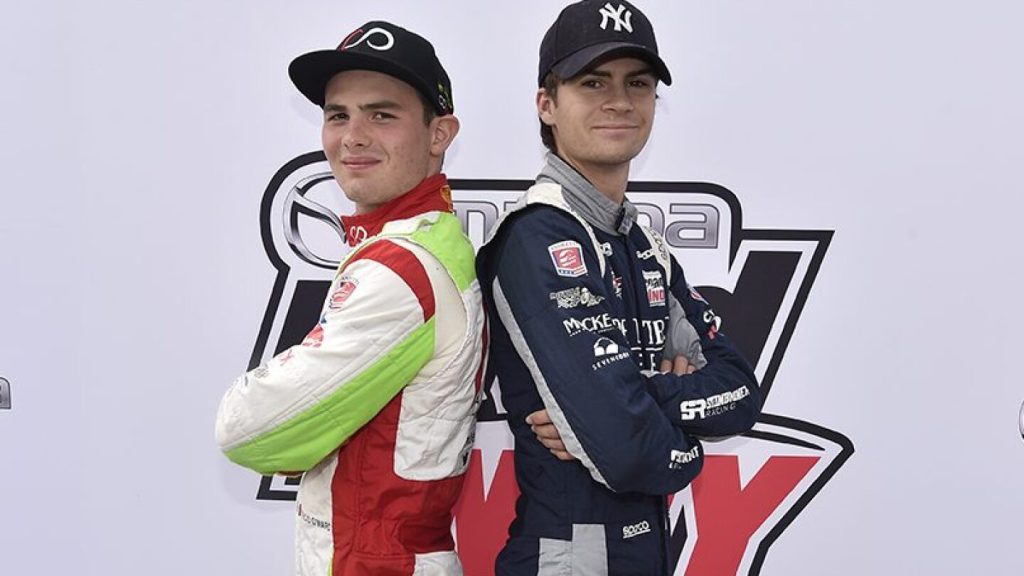 He's always had Pato O'Ward, who grins like a Chesire cat every time he steps foot in Woking. Another driver with clear F1 aspirations tied down to a three-year agreement and no sign at all of an F1 move. He's openly tried to poke fun at Chip by lavishly gassing up Marcus Ericsson, essentially doing what football would call "tapping-up". Hardly a shock given the two team bosses can't stand each other.
He had all of that talent tied down AND allegedly paid Daniel Ricciardo the better part of $20m NOT to come to work, all to sign Oscar Piastri in another napkin-style deal after Alpine let their star academy prospect slip (And deservedly so when reports showed they were going to loan him out to Williams. Yikes.)
Now don't get me wrong, Oscar Piastri has done a very good job at McLaren so far and it's proven to be the right move, but Zak messed around a LOT of people to get to that point.
And yes, if you've done the math, that means Zak Brown's allegedly flushed the equivalent of $30m in the last year on drivers that aren't racing for him. How very baseball.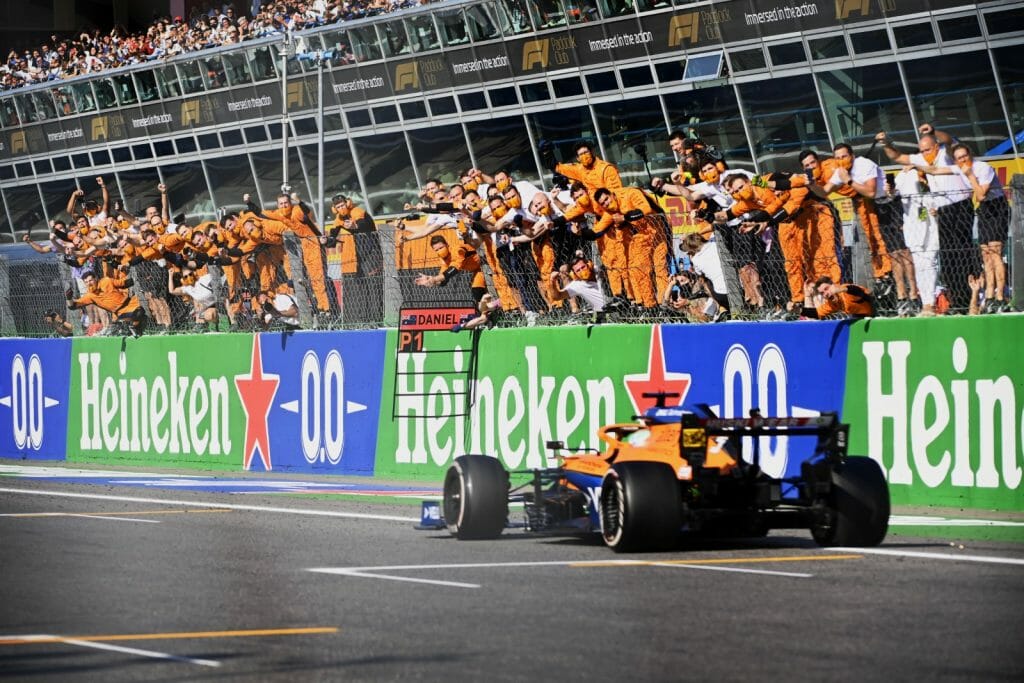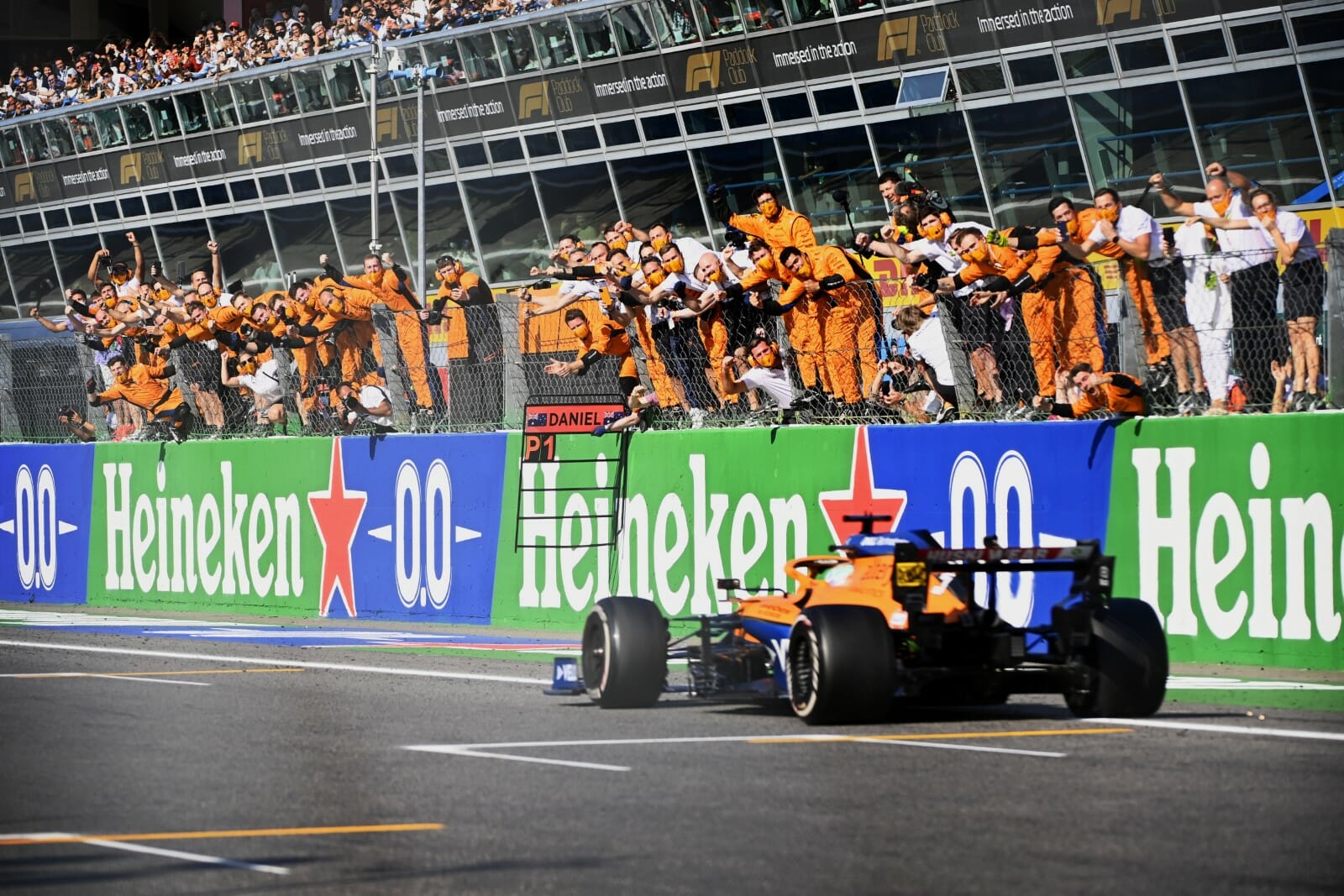 Seeing Brown get finessed after doing the same to others for years is incredibly funny to this chaos-embracing writer. The hustler got hustled. A man who's made a reputation of doing deals on the back of napkins and handshake agreements rather than contracts was asking for trouble. And Palou's just blown over his house of cards. Good news for Felix Rosenqvist again, mind you.
Chip Ganassi is clearly the big winner here, but I don't think anyone is really smelling of roses off the back end of all this. You could argue his lying about an option being taken last year started this whole mess, and he's used the clout of running IndyCar's best team to hold all the aces. Remember, he had no problem compromising Palou's 2022 season by freezing him out of meetings and data down the stretch because he still had two other contenders in Scott Dixon and Marcus Ericsson. Clearly the act of a man who thought Palou was expendable until now.
And if this season has proven anything, it's that Palou is precisely NOT that. I think Chip has been managing his team with a degree of arrogance. Having Scott Dixon still be a top contender at 43. Turning a guy laughed out of F1 into an Indy 500 winner and another top contender. Taking a middle-of-the-road F2 prospect into a future full-timer. I think Chip thinks that anyone can win with his cars and he's lost sight of just how good Palou is.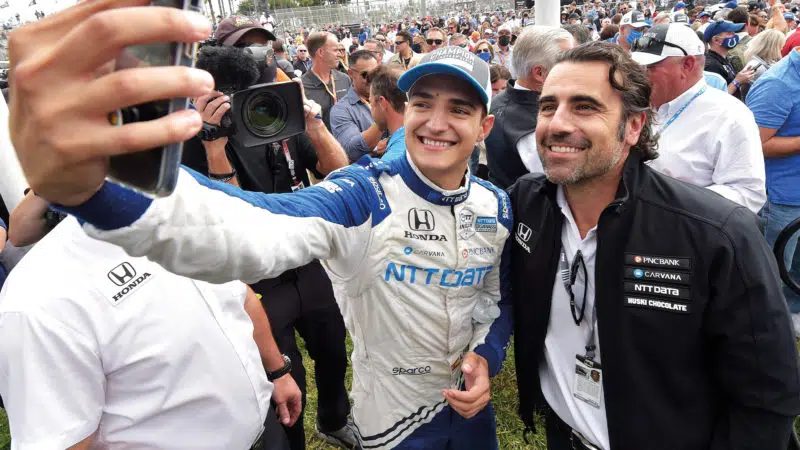 I've said it before and will say it again, Palou is the second coming of Dario Franchitti. That was obvious when he won the 2021 title, especially given he was three car lengths from doubling up with the 500 too. He's your franchise piece for the next decade. You tie that motherfucker down as soon as you possibly can and you give him a blank cheque.
Chip's mismanagement of the Spaniard has got him in far more hot water than it should have and he's lucky he's likely to get away with it given Palou has no F1 interest and now he holds all the aces given McLaren still isn't the team they want to be in IndyCar yet.
As for Palou… man. At best, he's been hopelessly naive as three different parties have fought over him. He's the meme of the guy checking out F1's paddock (Which was always a massive long shot), while potentially burning the bridge of not one, but two major players in IndyCar.
It's a horrible look for a guy who outside of his contract talks, has been universally liked across the series. I've never heard a bad word said about Palou. My best friend Zoe Hamilton's now met the guy and gushed about what a gentleman he was. His crew with the #10 still rallied around him despite the deceit.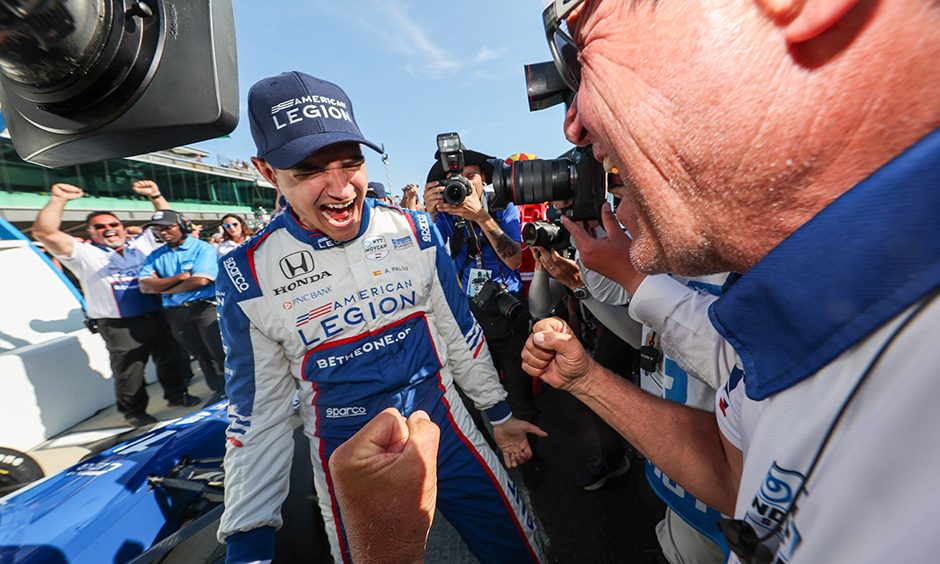 Humble, modest, but candid and charming, embracing US culture with a love for coffee and fried chicken. It's amazing how someone so unassuming and almost shy in public can hover between clueless and ruthless when dealing with his own career when doors are closed. Where on that scale he lands is probably down to you dear reader, but in any case, he's done himself no favours.
With McLaren shoved out the door and likely to kick up a stink for a while yet, and F1 not biting given most teams don't have a big reason to hire him, it's now almost certain that Palou says with CGR. Wouldn't surprise me if Honda and/or a future DHL tie-up has had a word and said: "We'll give you the bread, don't let him go." According to the man himself, we'll know the full details when the season ends. But it wouldn't surprise if this story isn't over just yet.
Alex Palou might be the best racing driver on the planet right now. And he knows it. That's why for the last year, he's become the hottest mess in Motorsport. May the chaos continue.