Watching the 2023 Gallagher Grand Prix at Indianapolis was like watching the sport through a time warp. Its fight for the win culminated in the best one-on-one duel the series has had since Josef Newgarden and Pato O'Ward went at it back at the incredible Texas Oval race.
For you see, the 2nd Indy Road Course race ended up with Scott Dixon, who out of nowhere brought himself into contention, and Graham Rahal, with his most inspired weekend in six years. Let's get into what made it so special.
Spin-And-Win
It all started with a messy Lap 1 incident. It's never a good sign when you see a four-wide situation going into the 90-degree left-hander at Turn 7. Alex Palou wisely backs out of it but with almost everyone checking up, Marcus Armstrong spins out, Romain Grosjean spins Scott Dixon around, and Josef Newgarden in what may have been his final chance at the Astor Cup, has nowhere to go and ends up on top of Armstrong's wing.
There were no more cautions in this race. Dixon was virtually at the back after already starting in 15th. He had to stretch every facet of the car he had to make a 2-stopper work in a nearly nailed-on 3-stop race. So of course, he did.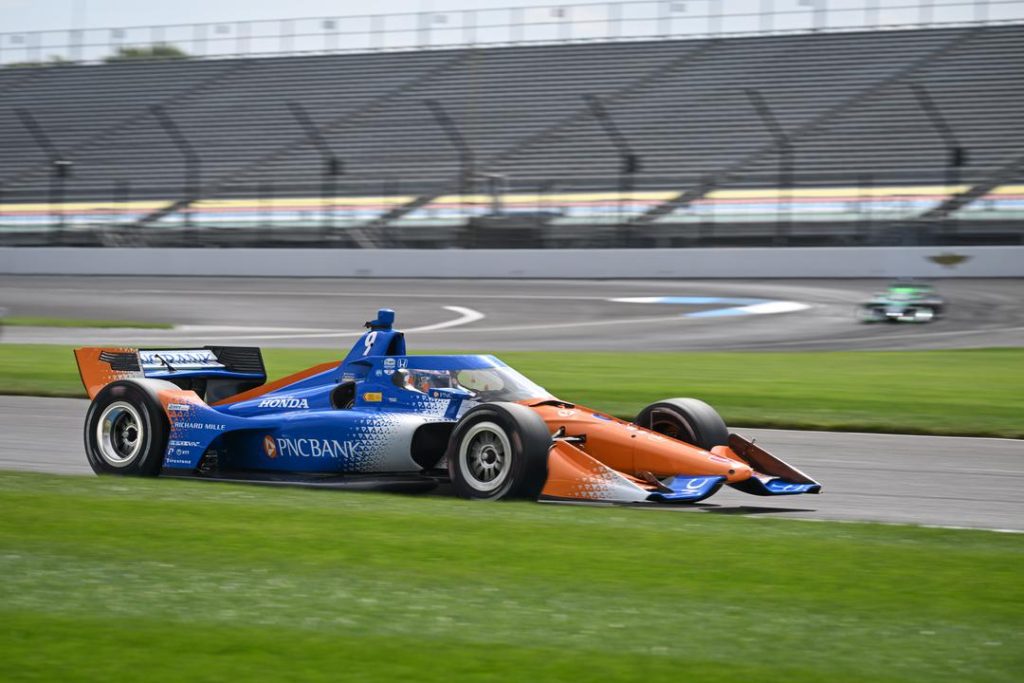 And that's the beauty of Scott Dixon. I've joked in numerous places that his greatest attribute is looking like he's doing nothing and magically he ends up in 5th place. I've also been critical of the man at times. Father Time is still undefeated. He's 43 now and I've wondered in a field where the entire Top 10 can win a race on raw pace alone that Dixon might not have that 7th gear needed to win, especially when his Spanish teammate has ripped the field open so thoroughly this year. But that's just it – You don't just need raw speed to win. Sometimes you need a strategy. And there's never been a driver alive better at it than Scott Dixon.
I was watching the show on the Motorsport101 Discord with my friends there, and it was only about a couple of laps before everyone on TV clocked it that Dixon was running with a seven-second lead on Graham Rahal and he was just about to get back on the pit sequence and we were all just like: "Ooh shit. They've fucked around and Dixon's about to make them find out."
Dixon had to cling on for dear life at the end of the race, using just a handful of seconds extra of push-to-pass to hold Graham Rahal back, the dominant man all weekend. But Dixon's final lap, where in a compromised setup he matched Rahal corner for corner was sublime driving. In case there was any doubt, Dixon absolutely still has all the tools to win a race, and this one was as impressive as any of the 53 that had come before it.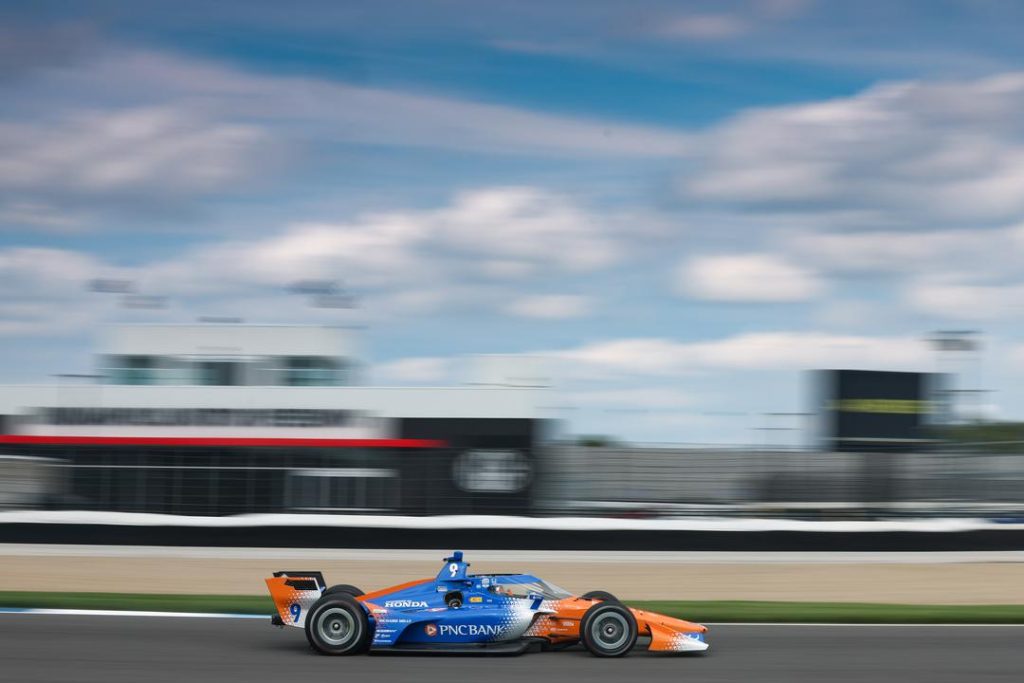 The stats associated with Dixon are just outrageous. His win here made it 19 consecutive seasons with at least one victory and his 21st overall. It was his 319th consecutive start beating Tony Kanaan's record, known as "The Ironman". Across his 382 career starts in IndyCar and Champ Car, this was his 200th Top 5 finish. In other words, you pick any Dixon start at random and you'd have better than a coin flip chance he's in the Top 5. To have an average finish of 7th across 21 years of IndyCar in a spec series is absolutely outrageous.
We are witnessing the twilight of one of the greatest racing drivers ever. And I know people are going to hold up F1 as the pinnacle, we've been brought up to. But in a world where there are barely ever more than 20 seats, not all the best racing drivers end up there. They'll always be the "what-if" of the Toyota ties at the start of the century. But for me, you cannot have a conversation about the greatest in Motorsport without including Scott Dixon. And he's the only man on the planet who could have pulled off that win. Sensational.
The Humility of Rahal
And I can't talk about the story of this race without talking about the other major protagonist, Graham Rahal. I think I'm under-selling it when I say it's been a really tough time for the American this season. IndyCar was absolutely milking the ever-loving crap out of it, but did you know, he got bumped from the Indy 500? It was never mentioned.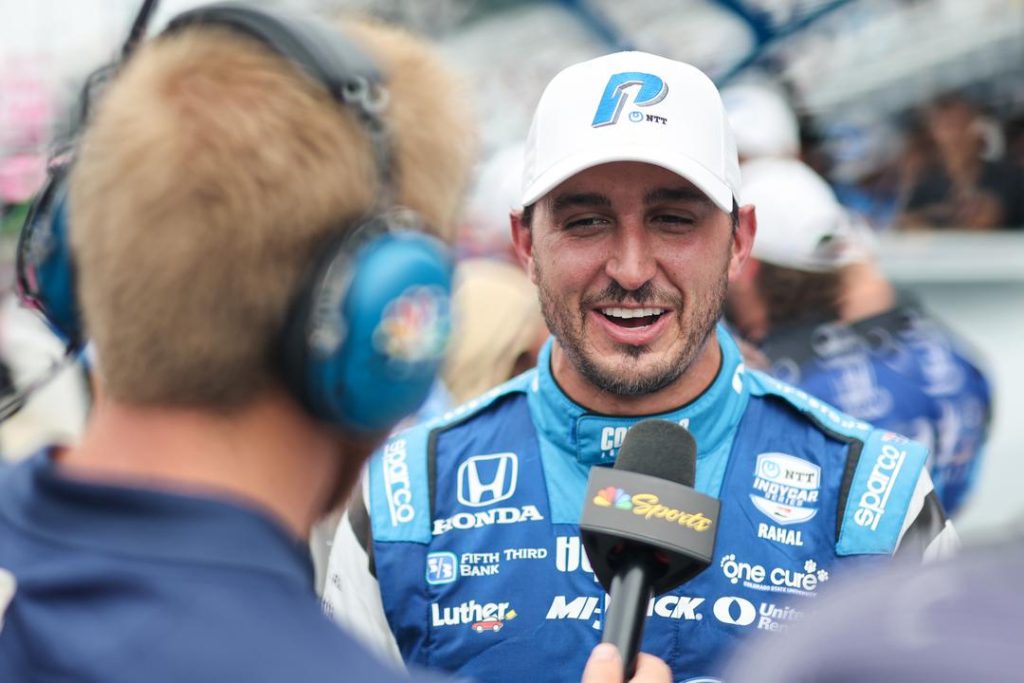 Jokes aside, I've been critical of Rahal on this site on quite a few occasions. Sometimes his over-defending of the series has been cringe. He made some very sus comments on Romain Grosjean when he was taking part in some of the bumping and banging that so many others in the series love doing themselves. He's often vented his spleen and looked for excuses when things haven't gotten his way. It's made him a difficult person to root for as a fan of IndyCar as a whole.
Indianapolis was Rahal's first pole position since Detroit in 2017. Just a couple of years earlier, Rahal was a genuine title contender, one of the best in the sport and the best in a Honda. The series has dramatically changed since then and so has his place on the grid. He'd slipped into solid midfield veteran, into a man who many were speculating might just leave his own team earlier in the year.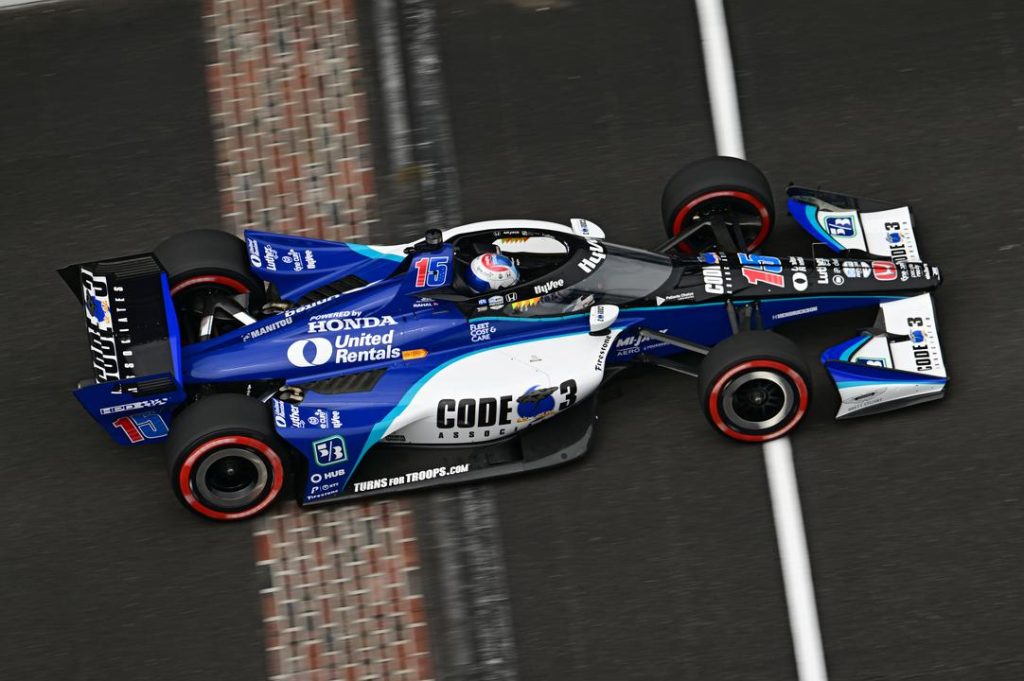 I think the 500 bumping has genuinely humbled him a bit. He took the toughest moment of his professional career with exceptional good grace. He's had to make some tough decisions in blowing up his crew after he crashed into the wall in Detroit, and since then, his team, one that's been raked over the coals for falling down the order and struggling on ovals, looks like it's back on the up.
When Graham scored that pole on Friday, he said that it was nice to be reminded that he can still do it. Saturday was just as validation for himself as it was for many of us watching. Hope it continues.
The Lightning Round
Christian Lundgaard must be wondering what the hell he has to do to win at Indianapolis. His last three races at the track have involved being the fastest Rahal car in the face and losing a nailed-on podium on a slow pitstop, Alex Palou being a strategic wizard in May, and not inheriting a win from Alex Rossi when the latter's car was illegal. Still, says a lot for the man that 4th is now a disappointing result for the Dane.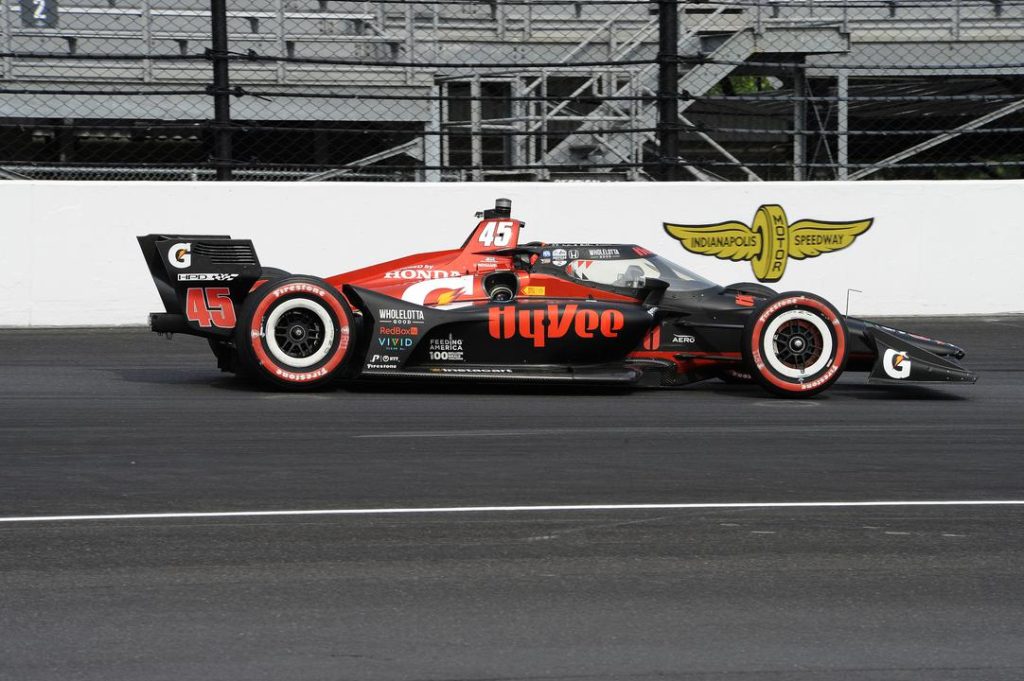 The inevitable news dropped that Helio Castroneves will be stepping away from full-time competition at the end of the season as he becomes a part-owner of MSR for 2024 and just running the 500. A salute to Helio, quite possibly the greatest driver to never win a national title. 31 wins, 94 podiums, 50 pole positions, and most importantly, 4 Indy 500 wins, one of them at Age 45. Arguably the greatest in the history of the 500, and has done so much for the series outside of racing too via Dancing with the Stars. A vibrant, always smiling personality. Cheers, Spiderman. And you always had, magnificent hair.
And as a side note, very cool to hear that Tom Blomqvist will be taking his seat full-time for 2024. A superb talent and glad he finally gets the single-seater treatment he's deserved. (No, a Formula E backmarker ain't it, chief.)
Devlin DeFrancesco had a pass-of-the-year contender going around the outside of four men to lead the early running of the race. Absolutely sensational driving, and while his race didn't work out, we'll always have that.
Alex Palou was scruffy all weekend and almost got into two big wrecks with Devlin and Armstrong. He finished 7th. It was his second-worst finish of the year and he extended his title lead back to 101 points and can win it all at Gateway in two weeks' time. Of course.
Dre's Race Rating: 8 (Great) – Make no mistake, this was a 5/10 race, with a 10/10 finish. Indianapolis isn't as great for racing as the series thinks it is, with dirty air being the order of the day very much limiting overtaking. But the shock of Scott Dixon suddenly coming into play, Graham Rahal's rampage in closing him in but unable to seal the deal (And Ryan Hunter-Reay being a spoiler for an old mate), made for a compelling ending all the way to the flag. Really enjoyed that one, and it'll age better than most IndyCar races will. See you in Gateway.