"Pitching a perfect game."
Fabio Quartararo is an avid F1 fan as much as he's one of the biggest names in bike racing. He made a stark comparison in his media debrief on Sunday afternoon. He said that while Pecco may have the best bike, it's the combination of him on top of it that drew comparisons to the man on the brink of F1 history this weekend in Zandvoort – Max Verstappen.
Sometimes you just have to hand it to them. And Pecco Bagnaia went full Felix Hernandez at the weekend. Man pitched a perfect game. And it makes for a very boring DRR every once in a while. But I'll do my best to try and make a meal out of this overcooked chicken.
Some Words on Pecco's Weekend
It was perfect. What more do you need from me? He qualified on pole position narrowly from Maverick Vinales (Good to see him back to something near his best over a lap, you forget at one point he was one of the few who could beat Marc Marquez and Fabio Quartararo at their best, and then led every single racing lap from that point onwards.
Brad Binder was able to keep up with him for a time, but as the races went on and tyre wear became a bigger and bigger factor, Binder faded and Bagnaia took complete control of the Sprint and the GP, with a combined winning margin of nearly seven seconds. In today's MotoGP with as competitive a field (Between Ducati's) that we've ever seen, that's a mighty effort.
The only real action we got here was in the trio of last year's Ducati's fighting it out for the final podium spot as Alex Marquez tried and failed to hold off Marco Bezzecchi and Luca Marini. That's that Fabio comparison kicking in – Bez has been a genuine title contender and proven like Enea Bastianini did last year that the previous-gen Ducati can win in the right circumstances and yet this time he was 10 seconds off the win.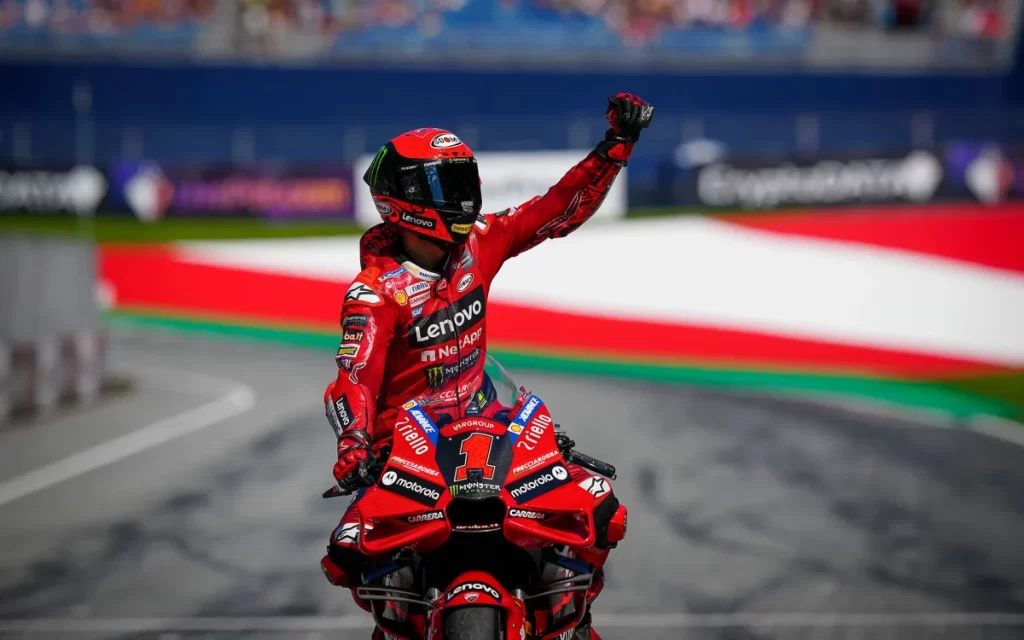 With Bagnaia now 66 points in front and no real indicator he still has a bad case of "The Dropsies", it feels like the Italian has got one hand on retaining the title. He is riding so well it is impossible for any potential rival like Jorge Martin or Marco Bezzecchi to get any kind of foothold into denting that lead. More on the Martinator very shortly…
PS: Is it just me or is the sport… tame of Bagnaia? Fabio Quartararo has a huge following, especially with younger women I've noticed on social media. Marquez is the nearest we have to Rossi and we all know how divisive he's been. Bagania is the clear best rider on the planet, and it feels like he's not getting the credit he deserves. Hate that for him.
Zarc-Oh?
On paper, I can see why so many people baulked at the biggest piece of news to come out of the weekend, that Johann Zarco really is leaving Pramac Ducati to head to LCR Honda on a two-year deal that ties him down through 2025. Leaving the best bike in the field to ride arguably the worst, and a factory umbrella that has more or less admitted it's in full rebuild mode is… eyebrow-raising at best and full-blown batshit at worst.
However, and this may be a hot-take… I get it.
First of all, regardless of my true reasoning, the personal reasons Zarco gave made sense and I or no one else could or should argue on that. He didn't want the "What If" of going to World Superbikes to repeat Alvaro Bautista's reign of terror when he still felt he had unfinished business in GP Racing. Especially given Bautista's 38 and Zarco's still only 33.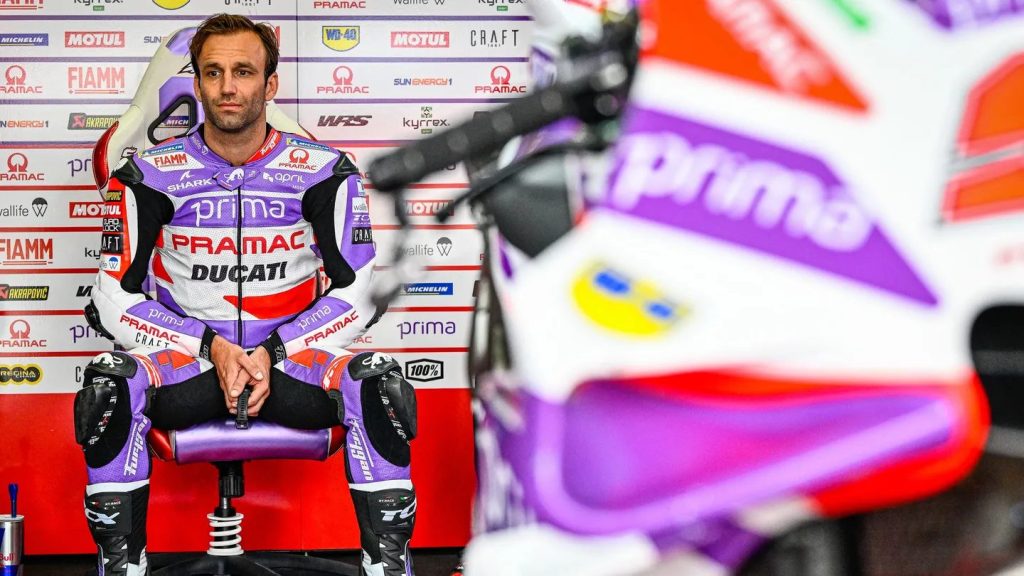 Furthermore, Zarco wanted job security. He was fed up with being on rolling one-year contracts and constantly looking over his shoulder given he knew his bike was the big prize in the sport. By the time I rolled up at Silverstone's paddock, Marco Bezzecchi had already been offered Zarco's job. Getting two guaranteed years on Honda's dollar when most athletes are lucky to get even 10 years of top-earning potential is something I'll never judge, even if the career progression doesn't necessarily make sense.
Beyond that, there's some progression sense here too. It's easy to forget that due to the sometimes calamitous nature of his top-flight career, Zarco has ridden for four different manufacturers already (Yamaha, KTM, Honda, Ducati), including the LCR setup he filled in with when he left KTM in the first place.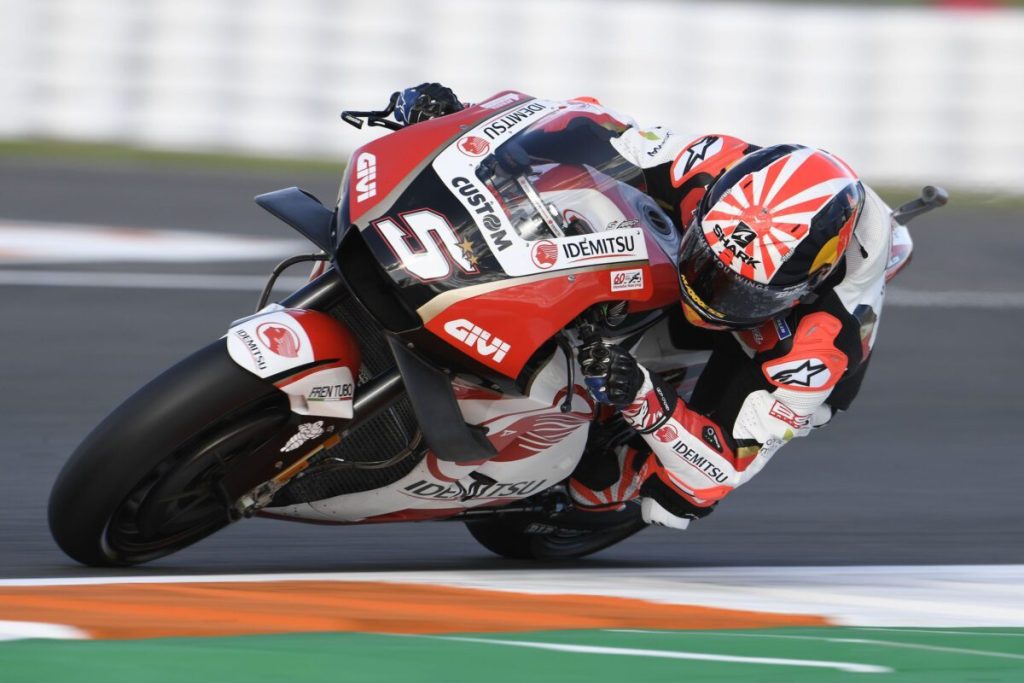 If there's someone who understands the varied nuances of the different bikes in the field, it's him. He can be that valuable developmental tool that Honda needs right now because the last four years of the Marc Marquez/Honda relationship has proved that he can't do it, and neither does anyone else Honda hire. And hey, if you can be a key part in bringing them back into play, that could be his home for the rest of his competitive career.
Or he becomes another notch on Honda's bedpost and he'll be in World Superbikes by 2026. Have I talked myself into this or have I gone mad?
Judge Dre-dd: Austrian Edition
Jorge Martin vs A Quarter Of The Field (Sprint Race), Original Decision (Eventually): Long Lap Penalty
Dre's Analysis: I love Gresini. I love the pure shithouse of them putting out a press release saying that Jorge Martin played a game of Saturday Bowling when he took a huge lunge at Turn 1 of Lap 1 of the Sprint and essentially ruined six people's races at once. And passed Luca Marini in a dirty fashion that led to him crashing too. But the Judge is only looking at this specific case.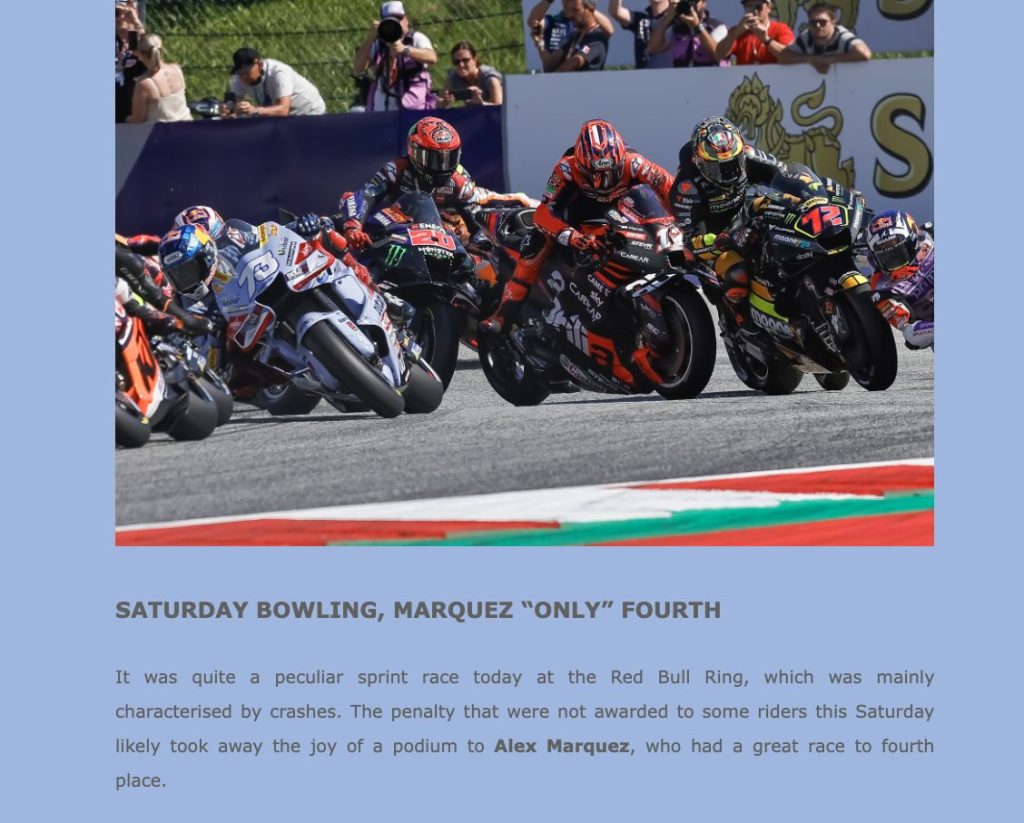 First of all, I hate the fact that we had to wait for hours after the fact for the punishment to be given when it was clear as day who was responsible and what the consequences are. And if you're trying to tell me Fabio Quartararo's punishment was the same – A Long Lap Penalty, you're as high as a kite.
I get it, this is the consequence of Freddie Spencer trying to uniform the punishments given for the overly vague irresponsible riding punishment. But by doing so, he's left key nuances out of the equation. If a rider is responsible for an incident that wipes out a quarter of the field, he should be punished as such.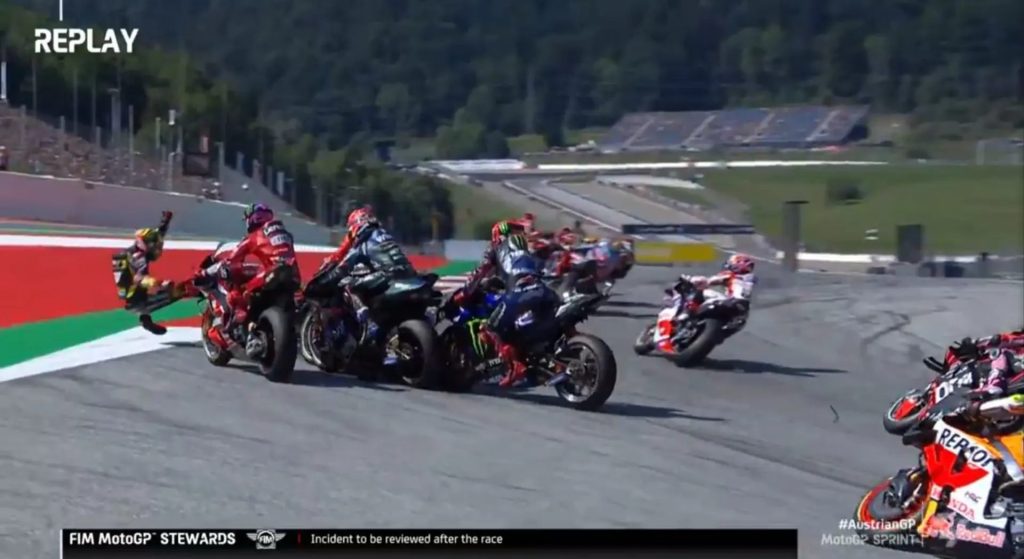 Remember, half this sport's media lost their collective shit over Marc Marquez only getting a Double Long Lap Penalty for a locking front brake (An increasingly recurring issue riding these prototypes) in Portimao, and you're telling me Martin's incident was less than that? Please. We need to stop using Marquez as a scapegoat for everyone having to take more risks to overtake in this era and acknowledge the fact that the sport still doesn't know how to discipline its riders. You're never going to please everyone, judging these incidents will always have some degree of subjectivity, but no one is digging this.
Personally, I'm going to go Pitlane start here. It's similar to the punishment that Johann Zarco got when he was deemed responsible for the hellacious Franco Morbidelli incident from a couple of years back. I don't think Zarco's crash was malicious, but it was an incredibly dangerous chop block that had severe consequences. This for me, was similar.
Judge Dredd's Verdict: Pitlane Start (And if it helps, Brother Ryan was ADAMANT he should have been sent home for the weekend)
The Lightning Round
Marc Marquez finished his first Grand Prix in 301 days. I'm not joking, the last time he finished a Sunday race was Sepang 2022. Good to know that Repsol Honda now has more GP finishes this season than Iker Lecouna has. Milestones!
Also, Joan Mir said he genuinely considered retiring. Amazingly, he's now the third person that's ridden a Honda in the last half-decade that's considered it. Milesto- *shot*
So with Johann Zarco going to LCR and Marco Bezzecchi looking increasingly likely to stay and try and fight for a GP24 at home, Franco Morbidelli may end up on a Pramac. I want his agent. Immediately. Because that man's 15% must be worth its weight in gold.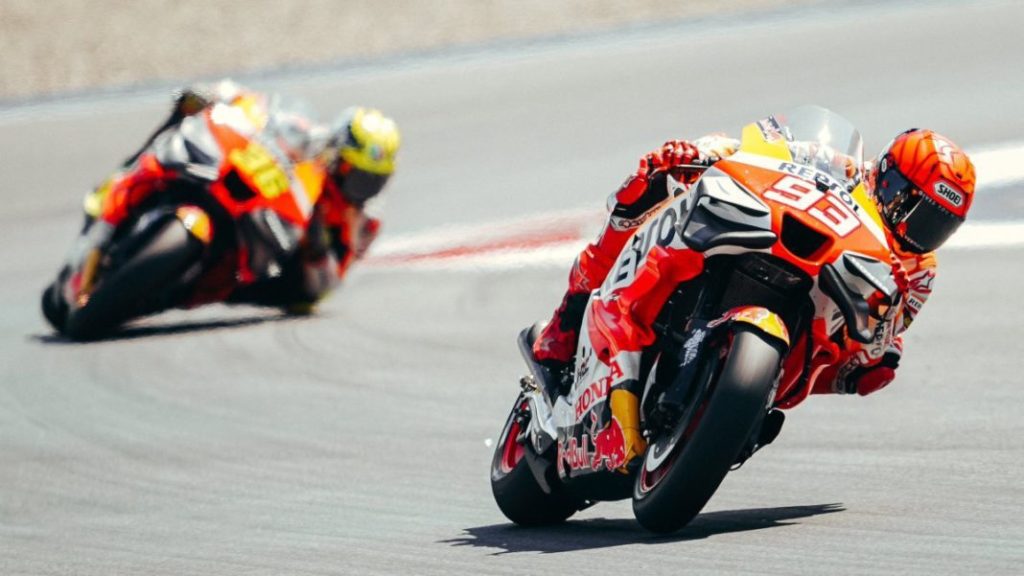 Also, surprised that Jake Dixon and Tony Arbolino have both extended their contracts with Marc VDS and Aspar in Moto2 given the Gresini seat seems wide open in MotoGP, especially with Dorna actively twerking for Dixon to get into the top flight because they badly want their own DTS-clone. Is Diggia going to end up staying via proxy or will KTM cut a deal with Augusto Fernandez?
Because we all know he's chopped liver. Good luck telling him the best thing for his career is to drop back down to Moto2 when he's already proven he belongs on this grid. Almost like KTM are really bad at managing their talent… *coughs*…Petrux, Lecouna, Oliveira, Gardner, Raul Fernandez, etc…
Dre's Race Rating: 4½ (Dull) – Sadly, when Dave Stieb or Clayton Kershaw pitches a no-hitter in Baseball, you get that tenseness, the intrigue, the anticipation to see if they can get over the line. It's edge of your seat TV. When Francesco Bagnaia does it, it ends up a bore fest. Look, there's a reason we've not covered a fair few MotoGP races in Podcast form this season. When Pecco dominates, it tends to be dull. That's not his fault, but if you're an F1 fan reading this, you know the deal. It's a consequence of his brilliance. See you in Barcelona.