Seems kinda strange that less than a month ago, football's foundation was shook to its very core by the prospect of a European Super League. Twelve of the biggest clubs in the sport, including the Premier League's "Big 6", got greedy and joined a rushed, horribly promoted "idea" of excluding themselves from the rest of the European football pyramid.
The plan was dead within 72 hours, but for me the highlight of the carnage was Super League Grandmaster and Real Madrid President Florentino Perez trying to justify the monster he helped create. He'd hit some really stupid buzzword phrases like: "Young fans aren't interested in the game", and "Maybe we need shorter games to keep their attention". He was ripped to shreds for not understanding his audience. At all.
Young people aren't watching football because they can't handle a 90 minute game. They're not watching because they've been priced out of a game that's become increasingly inaccessible. The TV product in the UK has largely moved off of free-to-air and onto Pay TV platforms like Sky, BT Sport and Amazon Prime. It wasn't that long ago that the Champions League was getting 16 million viewers on ITV. The only thing that touches that these days are Bake Off finals and Meghan Markle interviews. Ticket prices have shot up in the last decade too. The working class foundations the sport was built and prided itself on has long since eroded.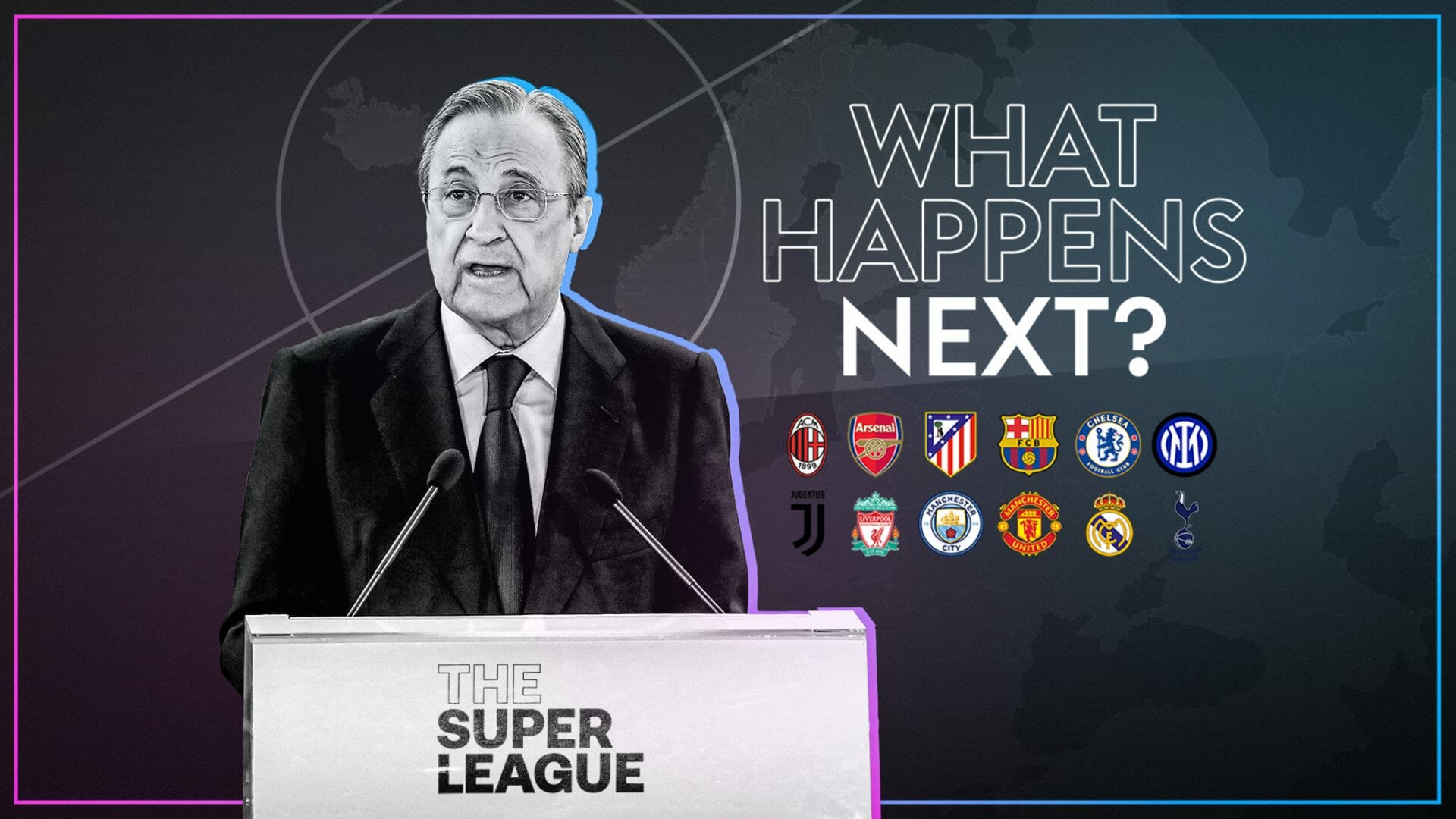 You'd think twelve of the most powerful men in the game; with clubs worth a combined £30-40bn pounds, creating a breakaway league and creating an earth-shattering piece of news, would have hired at least one PR firm worth a damn. I could have done a better job selling that league in one paragraph. Watch:
"Here's what we're gonna do – We're going to use this massive debt financing cash injection to grow the game. We're going to guarantee £250m over the next 10 years to develop the women's game, £100m into grassroots football for the countries of the member clubs, and £20m a year into anti-racism charities and improving diversity within football. We'll stream 20% of the games on YouTube alongside some games on free-to-air in collaboration with the big networks. Oh and tickets will be capped at £30 a head, £10 for kids." – Lord Dreyfus Harrison III Esq., European Super League CEO, Commander in Chief, Nastiest Hater 2010
…If that were the aims of the Super League's original manifesto, do you think we'd have still shat on it from a great height? Remember, the Premier League we know and love was a breakaway league itself, with unanimous support and a sexy new broadcaster that had an allure to modernise a sport seen as rough and antiquated. It's that ignorance of the Super League's target audience that ultimately, did them in.
Which brings me to F1.
Ross Brawn, one of the FOM's most powerful men, mentioned his new Sprint Qualifying format change as one that could bring in younger audiences, claiming that "Things change and young people don't necessarily want to watch two hours of racing on a Sunday afternoon." Urgh.
It was in my opinion, a poor take from a man who should know better about his product and who he should be selling this to. This isn't about the fans you have now. We're already in too deep and aren't going anywhere. We are masochists. We will happily sit down and watch a sport where only 4 of the 20 cars have a shot of winning for 90 minutes at a time and come back on 23 occasions, nine months of the year. Only now have we sat down and began to realise that maybe we don't need three race triple-headers all that badly.  
This isn't about the guys 40 and up. This is about the vision for the sport in 10-20 years time, and how you appeal to the Gen-Z fanbase that you can very easily tap into. This newer wave of fans, the ones so many are quick to condemn, the "DTS Stan", have literally binge-watched 10 hours of a Netflix spin-off show that told its own story, rather than the one the sport tried to tell itself. They'll dedicate their entire online presence to their favourite drivers/teams, from usernames to profile pictures.
They'll happily sit down and watch Twitch streams for drivers like Lando Norris, George Russell, Nicholas Latifi and Charles Leclerc for hours on end when the pandemic hit in 2020. Or even influencers based around the sport, like Veloce's group of roughly 200 motorsport content creators, Jimmy Broadbent, and Josh Revell to name a few. Does this sound like people with short attention spans? I think it's a bullshit stereotype from people who think they understand millennials.
I was startled that Norris agreed with Brawn's take, especially when he admitted he had the most lucrative audience that F1 could have… people that aren't really F1 fans. The casual viewer is something every sport would die for right now. It's why Drive to Survive has done as well as it has, because it made the sport look like a million bucks to the uneducated, when all of us who watch every week know how the sausage is made. Trust me, it works. I know a fair few people who only started watching IndyCar because James Hinchcliffe and Helio Castroneves were on Dancing with the Stars. Seriously.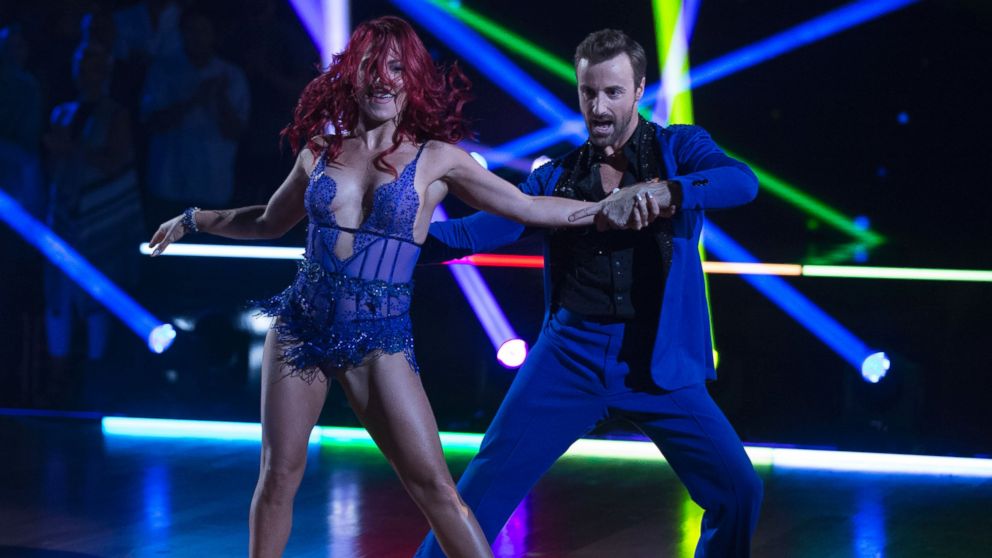 No, the issue isn't that young people can't sit down for 90 minutes. It's that we're broke.
This is the first generation of humanity that's grown up worse off than the one before it. We're a generation blamed for the rise of avocado toast. Or the demise of that thing your parents used to love, from diamond rings, to cars, to when the grandkids are coming. I don't think Brawn's comments were an intentional deflection tactic, but to me it's ignorant of the real reason the sport is going to struggle bringing in new fans going forward – the fact the sport is going behind paywalls.
I'm in the UK. A lot of people here have Sky boxes. A Sky Sports package is £30 a month right now (On top of a basic cable package), and F1 TV's internet streaming for live coverage isn't available here due to their exclusivity agreement (Thanks, Bernie). Given the sport runs from March to December these days, you're talking the better part of £300/$425 to watch a season, with even more tied down because Sky contracts tend to be 18 months.
Even £10 a month for the HD package, just getting Sky Sports F1 as a channel isn't great value when in 2021, High Definition TV should be standard. If you're only into cars, maybe that's a little better, but £120 a year still isn't great, and will be a tough sell to many younger people who may consider premium TV coverage a "luxury".
And it's not just the UK. France and China moving to Pay TV in 2013 dropped 50 million people from worldwide coverage of the sport. Germany, who not too long ago had a quarter of F1's driver lineup, is going to Sky Deutchland in 2022, with RTL only getting 4 races a year for free.
And in a funny coincidence, Dorna in the two-wheeled world has worked extra hard with the UK to promote MotoGP. Last weekend's crazy French Grand Prix was free-to-air on ITV4, and they also announced that the British Grand Prix, one of the series blue-ribbon races, will be on ITV1.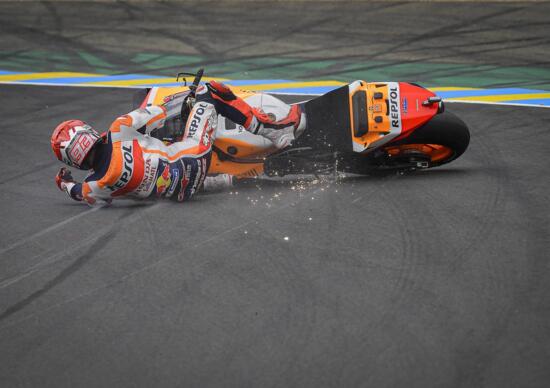 The main channel. One of the original big five. Every TV in the country, right where the British Touring Car Championship gets its slot. Way better than repeating another Harry Potter movie, and I think it could be an easy million viewers watching that weekend. BT Sport right now only pulls in about 200,000 viewers, and charges £25 a month for the privilege unless you're on their phone network.
You want to grow the sport more amongst the youth? Sit down with Sky and other regional broadcasters. Cover the cost of sticking a few weekends for free, like Sky Sports Mix, News or Sky One. Make Sky Sports F1 free for a few weekends other than Silverstone. You might get a few fence-sitters to switch. Swallow some profit now and you could help cultivate a new audience down the road.
Could you imagine if they said: "Bahrain's free off the back of DTS Season 3! Come give the real thing a go!" and then got THAT opener with Hamilton vs Verstappen? Man. That race was on a Sunday night, in lockdown, with no football on – And it was Sky's most watched race since buying the rights in 2012 with 2.2m viewers. It's still 10m short of Brazil 2008 on ITV, Hamilton's first title, and the most watched race in recent history.
Ross Brawn didn't have to think outside of the box this hard to sell this new format. I think it's genuinely good and worth a go. Sure, it sucks that the universally liked knockout qualifying is now on a Friday, when many will be at school or at work. But overall an extra, shorter race and less practise promotes more unpredictability and more action that matters. All he had to say was: "We think this will give us more meaningful racing over a 3-day weekend." And he'd probably be right.
To lay this on the youngsters, is just lazy and will make people look at a format change that was never the most popular idea in the first place, even more cynically. And if the sport wants future proofing, that's a bridge that it cannot afford to burn.