Yes, that really did happen. On August 28th, 2021, George Russell out-qualified Lewis Hamilton and Valtteri Bottas in a friggin' Williams.
Yes, it was wet. Yes, Williams were very clever in running Inters from the start to give their drivers a bit more confidence in a qualifying session that varied from moist to monsoon. But in those sorts of sessions where driving talent is more important than ever, George Russell put the exclamation point on the Mercedes seat for 2022. I mean, he stuffed Val by three seconds. In the sports eighth best car. I swore profusely when that happened.
Want an honest confession, Internet? I've been a Bottas sympathiser for quite some time. Now before you raise those flaming pitchforks, here me out for the next couple of paragraphs. Circumstances were never Val's friend. I've talked in years past about how for years the greatest crime he ever committed was not giving us a title fight like Nico Rosberg did. And back then, his performances just didn't matter as much because Mercedes were either superior in every way like 2020… or the instances where Ferrari struggled to put together a full 20 race season*.
(*and/or cheated, depending on who you ask)
This year was always going to be the doomsday scenario for Val. There were already murmurs about his usefulness last year with a Mercedes that was as good as it's ever been. By all accounts, Verstappen was comfortably better than him. This year, Mercs don't have the luxury of a huge car advantage. If anything, they've been on the back foot for most of 2021.
With Red Bull becoming far more competitive, we naturally have demand more from a driver who's now regressed to the point where at best, he's the clear #3 driver in the field. There are clear weaknesses in Valtteri's game. He's too timid when in a group or when he needs to make gains through the field. And he can't drive in the wet. The field is as good as it's ever been. If you have no wet weather pace, you will never win a Championship.
A 3rd place finish is now the par score for the Finn and with Hamilton and Verstappen the clear two best drivers in the field, Bottas just can't keep up. To borrow an analogy from a mate (Cheers, Tom), it's like you're playing in the NFL and you have Philip Rivers against Tom Brady. Rivers is great in a vacuum… But he's not Tom Terrific.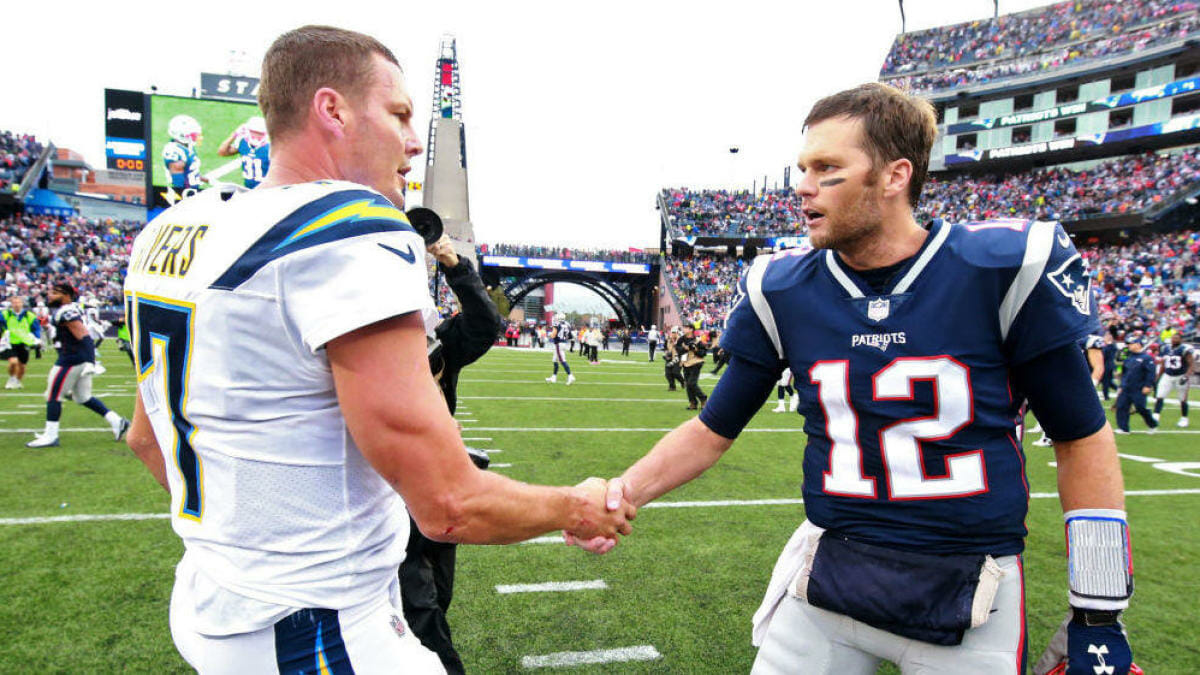 There are many more fans more cynical than me on this take, and have a fair point. And deep down, we're probably just all a bit fed up with Val at this point. This is his 5th season at Mercedes, the middle of a dynasty, the greatest run of dominance the sport has ever seen and he's just… sort of there. It doesn't help when Lewis Hamilton has won 70+ grand prix's under the Silver Arrows marquee either. But given Val's bad days like Baku and Imola were ripped far more to shreds than say… Sergio Perez's bad days at Silverstone and Imola (Again), it shows that we as fans probably just want someone different at this point.
It's another case of Pedrosa-itis in MotoGP. Dani Pedrosa was an excellent rider in the middle of two generations of alien (Rossi, Stoner, Lorenzo, Marquez), the greatest to never win a top-flight title. And for years, we applied the cricket selection fan mentality of "There's always someone better, just outside the team", and tried picturing guys like Andrea Iannone or Cal Crutchlow on this bike instead. And by the time he finally was moved along, we didn't realise just how integral he was to Honda. See Honda now for more information and why "Shiny Hood Ornament" syndrome can be bad for your team management.
And that leads us to George Russell and the next generation. We are more invested in drivers than ever before, coinciding with the fact that the sport has exploded in terms of younger talent and opportunities for said talent. 15 years ago, Lewis Hamilton went straight to McLaren at Age 22 off GP2. At the time, it was about as rare as a Charizard pull for a rookie to get that kind of opportunity. It was usually reserved for guys who'd been excellent in other series. (Montoya, Jacques, etc.)
Fast forward to the last five years, and look at what we've had:
Max Verstappen debuting at 16, getting into a top-seat and winning in Year 2
Charles Leclerc becoming Ferrari's youngest driver in 60 years, winning in Year 2
Lando Norris walking into a growing McLaren team, podiums by Year 2, probably Driver of the Year in 2021?
Pierre Gasly getting a Red Bull drive in his 2nd full season, getting chopped, then winning a GP anyway with multiple podiums in a lower-midfielder
Esteban Ocon having as strong a rookie season as we've seen in years, put on hiatus because Mercs couldn't back him, wins on his 2nd year back with Alpine.
Alex Albon being 2 and done after driving for Red Bull in just 12 career starts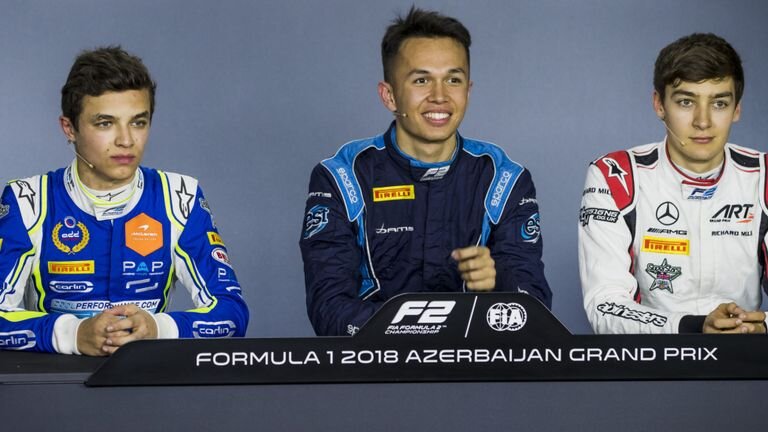 Now don't get me wrong, there's a lot of questionable decision making in the above. All of these drivers are on or under F1's median age of 25.5. And because of the bizarre nature of George Russell's career and Mercedes lack of political influence, you could make a case that Russell's the SEVENTH most prolific younger driver on the grid today. And this was despite winning a Formula 2 title directly against two of the people on that list. But it's a different sport now, the youth graduates are better than they've ever been and now being trusted with bigger responsibilities than ever before. And Russell's about to become the embodiment of this new movement by snagging the biggest seat in all of Motorsport.
I think there was an element of risk in this either way. Russell's career is still extremely hard to evaluate in the greatest context of the field and now he's expected to at least consistently back up quite possibly the greatest driver ever. And while Sergio Perez isn't quite the challenger Red Bull needs at the moment, it's still on the whole, the biggest threat that Mercedes have faced in the V6 hybrid era. There's a slim, but still measurable chance he could be another Bottas. And if he's that, the whispers will start up about just how good he really is. If someone said to me, "I think Pierre Gasly might be better for this role", I wouldn't argue with you. Mercs being the team they are, means they could get anyone if they tried hard enough.
But it's Russell's time, and I'm delighted he's getting this chance. On the one hand, his direct competition hasn't been great. But on the other, he just front rowed a goddamn Williams and has double digit points for a team that's not seen that milestone since 2017. He's only failed to make Q3 once. His battle with Fernando Alonso at Austria for 10th place was one of the best of the year, drawing every ounce of skill from one of the sport's greatest wheel-to-wheel combatants in a much faster car. I've been on the fence with Russell for a while, but with Williams' gradual improvement, it's given him just enough of a platform so now he's too good to ignore. If he lives up to even 75% of his Sakhir stand-in potential, we're looking at a very, very good driver. Even if Hamilton continues his remarkable form for a couple more seasons, if Russell keeps pace with the better end of Valtteri, double digit wins. Easy.
I do feel some empathy for Val. It was a very hard scenario for him to truly "succeed" in a sport of individual greatness. If he retires tomorrow, he's still one of the better drivers of his era. A career similar to Massa, Rubens and DC. That's nothing to scoff at. But he's another notch in the bedpost of F1 punishing you for bad circumstances and being limited at the very highest level. He isn't the first, and he won't be the last. But his departure is a sign of the changing times, and the climate is just right for George Russell to take this ball and roll with it. His potential is limitless. I just hope he gets the chance to prove it.