Look, I'ma level with you people. I don't like calling myself a Motorsport journalist. I'm not deep in the trenches getting scoops with team managers on my phone. I'm not asking the drivers what their favourite type of cheese is, or covering why Ferrari continues to be a tire fire. I'm just a guy who's a writer for fun. Like Saitama from One Punch Man, only not quite as busted. I'm a fan, just like you.
Which makes days like today, all the wackier. My head is hot, and this has been one of the biggest shitshow days for Formula 1 and its driver management, I've ever seen. So here, is my genuine thought process during what's been an absolutely ridiculous day of doomscrolling Twitter.
But first, a recap of what you may have missed if you're new here:
Sebastian Vettel announced his retirement from Formula 1 last Friday. On Monday morning, Aston Martin announce Fernando Alonso as his replacement on a multi-year deal, shocking everyone in the F1 Universe. Seriously, I don't even think Fernando's mother saw that one coming.
The proper journos start piecing together the timeline; it seems that Aston Martin had Fernando Alonso in talks around the Canadian GP. This sounded like a Plan B in case Sebastian was going to retire. Now this part is only speculation, but it seems Aston Martin might have been pushing Sebastian to make a decision on his future before the summer break, so Aston could chase a replacement.
Sebastian obliged. Aston swoops in for Fernando and offers him a big contract to be the new face of the team and BOOM! Fernando's in Green for 2023 and Sebastian's corpse is still warm in the background. Got it? Good. Let's go.
11:12am
Adam Cooper gives us more deets on the Alonso move. Turns out Alpine and team boss Otmar Szafnauer was completely blindsided by the Aston Martin announcement, so much so he found out about it the same time we all did – When Aston dropped the tweet on Monday morning. He also claimed that as of Sunday night, the last time he spoke with Fernando, he thought the Spaniard was staying. Otmar claims that Fernando is now unreachable, somewhere on a boat in the Greek islands on holiday. Remember that, it becomes important later.
Fernando essentially got off the phone with Otmar, signed the Aston Martin contract, flew back home and put his phone on silent. If you think that sounds extremely "Fernando"…I won't argue with you. Ouch.
11:16am
Adam Cooper reports that there's a legal dispute brewing Oscar Piastri, the man you're thinking it's a no-brainer to replace Fernando at Alpine. Turns out they may have been a handshake agreement of some kind between Oscar's manager – Former World Title contender Mark Webber, and Zak Brown at McLaren F1.
Seriously? Another one Zak? Even DJ Khaled would think you're taking the piss by now. He'd already largely gotten off the hook for accidentally tapping up Alex Palou while under contract at IndyCar's Chip Ganassi Racing, because Palou's management told Zak their client was a free agent. Chip disagreed, and that's why Alex Palou is now being sued and could be at a Federal level. Yeesh. Palou's rightly been roasted for his management putting him in a really tricky bind, but this just reeks of a mess.
You've already got one of the best drivers in the world in the world in Lando Norris fronting your team. You've got IndyCar on STRINGS right now. Pato O'Ward is now fronting your IndyCar team even thought he was going hard for an F1 seat for the last year. Colton Herta is keeping his foot in the door waiting to see if Michael Andretti gets his F1 team. Felix Rosenqvist is in contract limbo as he drives out of his skin to try and keep his #7 seat alive. And Alex Palou's management has now claimed that they were promised an "F1 opportunity" in the McLaren negotiations he now has to defend in court. What the fuc-
And then there's Piastri's perspective. The consistent pattern we've been told this season was that Alpine was prepared to loan Piastri's services if the situation arose, but Alpine had first refusal. That meant in this case, being obligated to take Alonso's departing seat if it was offered to him. But as we said, this is a no-brainer right? Alpine's an unreliable but really solid team. Fighting for 4th in the standings, you know the setup, and you've got a good teammate alongside. Book it, it's happening, Piastri gets his F1 seat!
5:11pm
Alpine tweet that their 2023 line-up is confirmed with Esteban Ocon and Oscar Piastri! Wahey, the common sense easy replacement is confirmed, we're done here, and silly season is largely over!
Now, here's the thing. The stench of the Alex Palou dispute remains high here. Twitter smells a rat. There's no quotes from Piastri in the press release. It's 2am Australian time, a weird time to announce a move with the driver likely asleep and unable to share the announcement on social media.
Me? I'm saying "Meh, it'll be fine". My logic was that I'm going to go with the conventional argument here over lines of questioning that we just don't normally use regarding a driver announcement. We don't normally talk about announcements like this, pondering driver time zones and quotes, especially when Palou claimed the one on his "renewal" at CGR was fake. I didn't buy the suspicion and I was waiting to get home from the bookies and take a picture of me touching grass to mock my timeline with. There's no way this could possibly happen again, right?
Meanwhile on a Greek Island…
6:30pm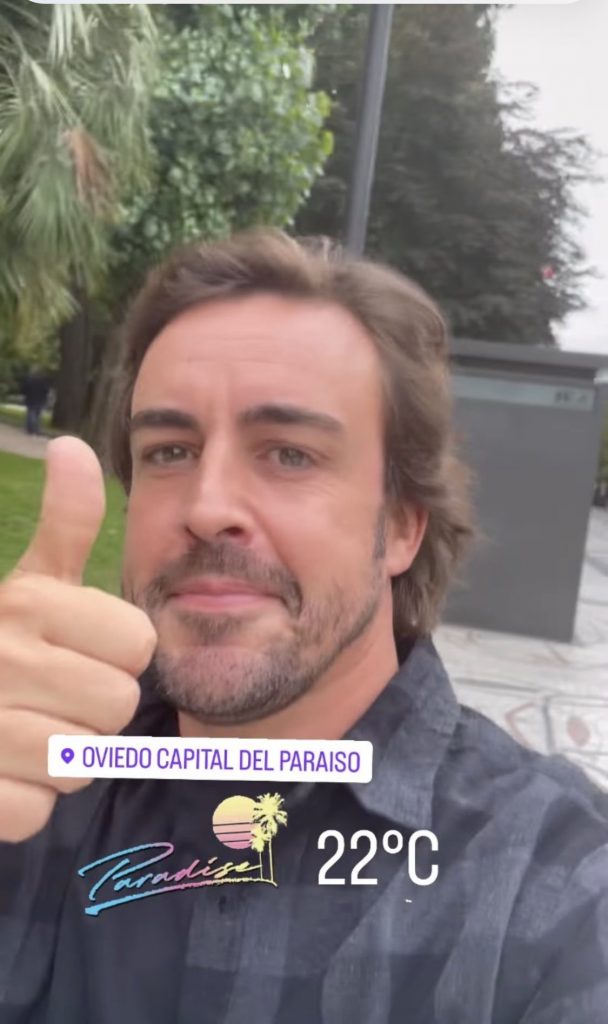 Fernando Alonso is taking the piss. Again. Turns out he's back home in Oviedo, go-karting. Not unreachable, definitely not on a greek island, and the phone signal is apparently splendid. Oh Otmar. Not a good look buddy. But hey, at least you have your driver lineup sorted, and you can take it easy for the summer break right? RIGHT?
7pm
Oscar Piastri tweets the bombshell, that no, he didn't agree to take the Alpine seat, and going one further, says he won't be driving for them next year.
…IT'S HAPPENED AGAIN.
I cannot stress this enough. Alex Palou's contract dispute is a once in a decade event. Both sides digging their heels in so deeply that it has to go the courts, which no-one ever really wants to do. This is the second time in three weeks this has happened, where a team thinks it has the contractual cojones to announce a driver without their written consent, and now it's gone public. Motorsport, what the fuck are we doing here?! Understandably, everyone explodes and now we're here in the aftermath just wondering what the hell is going on?
So what now, Dre?
This is now going to get ugly. Alpine have since come out and told the media that legally, they think everything's in order but have made no further comment. This more or less confirms what we knew. McLaren's had a word, and I think Oscar would rather drive for them, then his current employer.
Personally, I don't think McLaren is so much better unless Zak's made a big money offer to try and lure him out of the Alpine camp. Oscar's current employers are fighting them head on right now and even with the reliability concerns, I think they're winning that fight. And I'm not sure I'd want one of the best drivers in the world right now as your main measuring stick. Does Oscar really want to get into a potential court case over the wording of his contract, like Alex Palou will have to face? If so, good luck to him.
One thing is almost certain though – Daniel Ricciardo is done in this town. If there was any doubt left after all that IndyCar murmuring that Zak Brown could bring any of Pato O'Ward, Colton Herta or Alex Palou in for your seat, there was still a fair amount of doubt that Zak would actually take that big a gamble for any of them.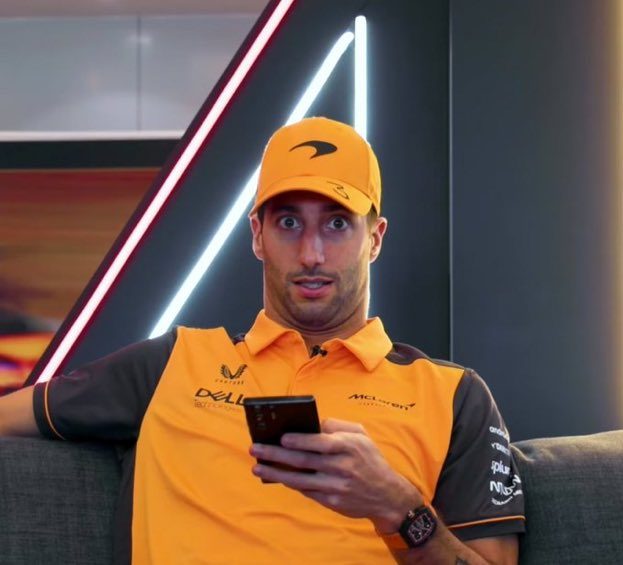 This though? This is concrete evidence. The man's cheating. It's like turning on your bedroom light and Gerard Pique's in bed with your girlfriend, who also happens to be your boss. The message is loud and clear, Zak doesn't want you there anymore. There's no way he'd do this much open shopping otherwise.
But what makes this even funnier is that according to Jenna Fryer, Daniel Ricciardo still has the rights in his contract to return and there's nothing Zak can do about it. Daniel would be well within his rights to stick it out and crack on. Even if that would be hilariously awkward for all involved.
Zak's only hope here is to slut shame Daniel so badly that he has to sit down and negotiate a buyout. Could you imagine Daniel Ricciardo, who 18 months ago was a Top 5 driver in the world, getting paid eight figures NOT to come to work? It's Kimi Raikkonen in 2009 and Sergio Perez in 2020 all over again. I don't know what'll be bigger, the buyout offer, or the prayers that Zak will be sending up to the racing gods that Piastri is the difference maker.
I don't understand how Zak thinks any of this is the "right" way to conduct your business. Pato O'Ward, the face of your North American expansion has already openly called your latest "signing" Alex Palou a bullshitter. ON THE RECORD. He was sitting back on Twitter this afternoon mocking the whole ordeal with popcorn emoji's like the rest of us. (I love this man.)
You have too many guys angling for your seats, and the only thing you're going to do is crater your team chemistry. Rumours unsettle people, anyone who's played more than 10 minutes of Football Manager knows that. Alex Palou is being slandered from all sides. Pato and Felix Rosenqvist get along extremely well, and the latter is probably going to Formula E next year to be broken up for Alex Rossi, who just caused a team blow-up of his own at Andretti. And you could still be stuck with Daniel Ricciardo, who right now is Formula 1's version of Frenkie De Jong.
But hey, if Daniel does actually quit, you'd think Alpine would take him back right? With his 2020 season still pretty fresh in the memory of how good he was, you'd be tempted to run that back, right? I don't think a year and a half suddenly turns a World Class racing driver into someone unworthy of being on the same grid as Nicholas Latifi.
We are TWO Days into Formula 1's summer break. Two. And we've already had two major bombshells, the second legal dispute over a major Motorsport seat, and Fernando Alonso openly mocking his own team boss on Instagram. I'm going to bed for a lie down and a paracetamol.
This is all Sebastian Vettel's fault.