The final Formula 1 before the Summer Break as the sport and its travelling circus heading to the Hungaroring for the Hungarian Grand Prix. Within it, we got a new policy announcement from Formula 1 regarding track abuse that isn't exactly convincing fans like me, and yet another moment where Ferrari screws the pooch and giftwraps Red Bull yet another victory. Let's get into it, because Church I feel is in session…
#WhatsInAHashtag
Formula 1 launched a snazzy new short 40 second video before the action called "#DriveItOut" where the sport's drivers, FOM President Stefano Domenicalli and FIA President Mohammed Bin Sulayem called upon the fans to treat each other respect and to not abuse the drivers on social media.
Look, they mean well. Their intentions are good. But I hate the fact that the sport got the approach to this the wrong way around. F1 actually told members of the press like Andrew Benson that they had taken immediate action after what happened in Austria. They opened their own investigation into the abuse at that track. They immediately implemented more visible security as a deterrent, and now have the power to throw fans out. There's visible SOS Assistance phone lines manned by security operatives too. I hope it's something that can get expanded upon in time. Sadly, most people didn't know that because only the media were told this and not the fans directly.
…So when we see another short video in a very similar vein to the #WeRaceAsOne video from two years ago, and we as an audience know that the sport hasn't actually done that much since, we're not exactly going to be convinced the sport's actually doing enough. Even more so when there's been multiple reports coming out of Hungary that the security for the track have often taken power into their own hands and decked multiple innocent fans and photographers. Track promoters have to do better and F1 needs to use its power to get the promoters on-board or threaten their races. It's that simple.
As for the online abuse… yeah, good luck with that. This isn't exclusively an F1 problem, it's not even a sporting problem. It's a social media in general problem. Sure, it's harmless to have Max Verstappen say: "Burning a Hamilton cap is disgusting." But if you need a man you admire to tell you as another man that death threats, racist abuse and burning merchandise is unacceptable, you're probably already too far gone. If you're prepared to go that far, you're never going to be convinced otherwise just because Charles Leclerc said: "Be nice to this guy."
What many of these people who think the drivers need to address them fail to realise is, they send this abuse BECAUSE of their favourite driver. Lewis Hamilton, Fernando Alonso, Max Verstappen, Sebastian Vettel, you name it, they are but props to mask the fans abusive behaviour. It's always been like this on sites like Twitter for over a decade. There's just so many more people now on social media it's easier to notice. And unfortunately, as I've said many a time before, the worst you'll get for it is a 24 hour pile on before we find something else to dunk on, or a ban, which can easily be evaded by just creating a new account.
You need social media to employ more humans, not just AI algorithms and bots to handle the nuanced nature of abuse. You need to work more with the police in retrospective countries to deal with online abuse as the hate crimes they can often be. You need to have stronger banning measures to block the same people just coming back with a different account. I know a lot of this is pie in the sky though. Twitter makes money of the great and the dickhead alike. All ad revenue is the same to them.
Formula 1 isn't equipped to deal with abuse. It never has. And even if it was, this runs far, far deeper.
Pastor Dre presents: The Funeral of Ferrari
"Dearly beloved. We are gathered here today to mourn the loss of our beloved Ferrari 2022 title campaign. You may be seated.
For you see my children, we were taken aback from our friends in red. We thought Charles Leclerc had been forgiven for his sins in France but sadly, the church of Maranello had deemed that he had not suffered enough in the eyes of the racing gods.
Charles drove adamantly and with passion and determined, but the Church of Maranello had not yet sough forgiveness for their "original sin" – the trappings of a Medium-Medium-Hard tyre strategy so out of character, it was not foretold in any of Pirelli's sacred scriptures about race stratagem. For Ferrari to go so off the beaten path, when their rivals at the church of Alpine showed them the light was truly unholy in the eyes of God and man.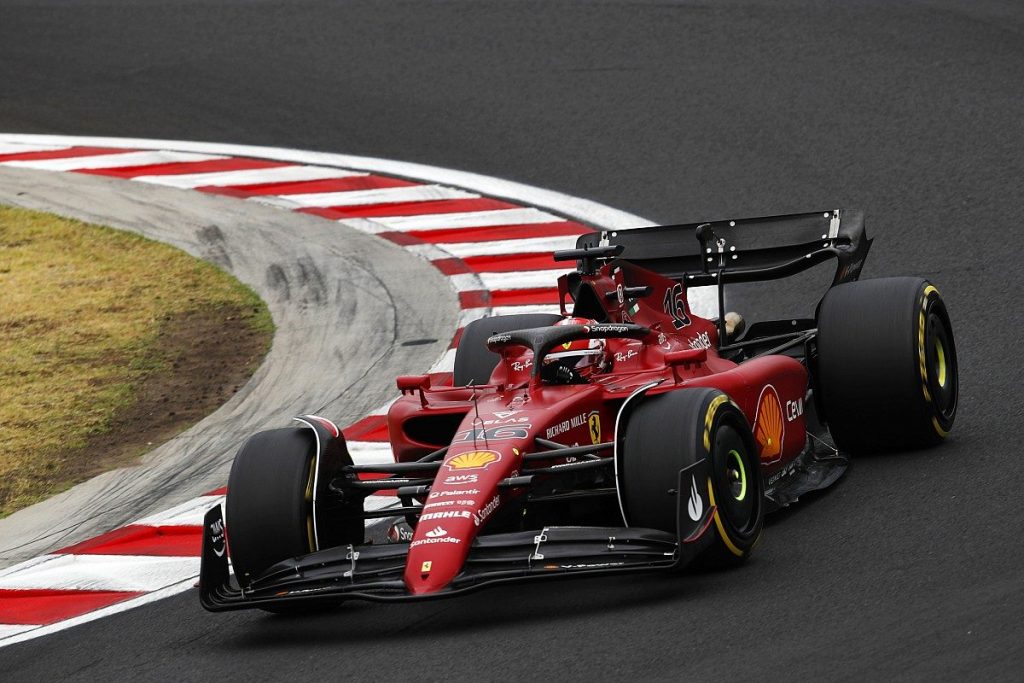 For Ferrari to so make such a foolish error in the eyes of God, their car will be cursed with eternal damnnation. We saw it come to pass with Carlos Sainz, who despite being on a slightly better medium-medium-soft, he still got his beaten by the blessed Lord Hamilton, who drove exceptionally well despite being plagued the silver mechanical sin he has had to carry in the year of our lord 2022.
We at the Church of Dre do genuinely believe in compassion, but even we think it is hard to preach forgiveness, when we're dealing with a prancing horse that has repeatedly sinned in the eyes of god with reckless abandon. What could have been a wonderful, exciting Championship battle has sadly lead to well… this funeral. Even I, Pastor Dre, does not know how many sessions of confessions would be needed to overturn 80 and 97 point difference. For arguably the fastest team in the sport to be only a handful of points ahead of their nemesis Mercedes, is truly a sin of its own.
May this fallen warrior, rest peacefully. Amen."
The Lightning Round
*takes Pastor hat off* And even then, Max Verstappen winning from 10th on the grid despite a spin and no Safety Cars to bunch the field up is one of those wins that should shatter the morale of the field. That was a comprehensive beating from Red Bull and should be setting off alarm bells. Verstappen might not drop 80 points at all for the rest of the season, let alone a title lead by Abu Dhabi. We're done here.
Lando Norris finished a minute and twelve seconds behind the conventional "Big 6". This is what you're twerking here for, IndyCar?
Sergio Perez has a couple of really off colour races to go into the summer and questions are going to be asked. Because his form right now, is just not good enough. Post-contract comfort?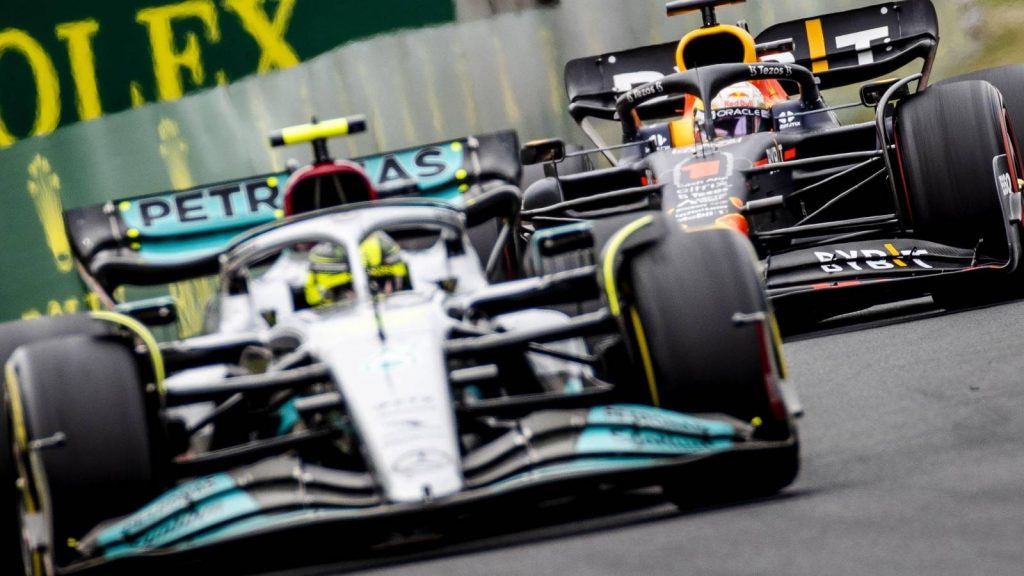 A lot of people have been asking me about whether they think Mercedes might sneak 2-3 wins or Hamilton finishing 2nd in the title race. They've definitely improved and Russell and Hamilton now don't look out of place actually fighting the big hitters. But the Ferrari car is still really good. And max is Max… he's the best driver on the planet right now. On paper, you're going to need shenanigans against 4 better car/driver combos. That's a big ask. Not even Ferrari are THAT error prone. At least, I think. I still think they go winless but sheer consistency might have a Mercs beat a Ferrari in the drivers standings.
Dre's Race Rating – 7/10, Good: That was a fun Grand Prix. The thing about this race that got me, was something Martin Brundle said on the World Feed. That for the first time in a while, we had at least five cars genuinely have a shot for the win. The tactical elements both good and bad, made it fun. And these regulations are holding up, cars CAN follow better and pass but DRS isn't overpowered. This was a good Grand Prix all round, and I have no complaints at all.