"Best wishes to Gino Rea, currently in a coma after a horrible crash at the Suzuka 8 hours this weekend. Prayers up."
It's weird that with MotoGP gone for five weeks heading into Silverstone, one of the best MotoGP tracks around, I was feeling kinda glum. It's been hard talking about the sport normally at the peak of the Motorsport mountain this year. A title fact that looked like it was on the brink. Multiple incidents that drew intense debates over stewarding, straight out of the book of Formula 1. A crisis point between shapeshifters, aerodynamics and front tyres leading to largely stale races. Comparisons made to the racing in World Superbikes…
…It's been a lot. Today was a reminder of what this sport still has.
6.646
You see that number in the title? That was the gap in seconds that separated the Top 10 in the race over the line. 3.9 seconds if it was just the Top 9, with Aleix Espargaro clinging on for dear life with a bad ankle after a huge crash in Qualifying yesterday.
For once, it all came together. Silverstone is up there with Assen and Philip Island as the very best of the MotoGP races of the calendar and it showed. There was something there for everybody. You could pass. You could outbreak without tucking the front (Unless you were polesitter Johann Zarco. *Sigh*), you could lunge, etc. It was the best of what this sport has transitioned into over the last half decade.
Francesco Bagnaia was in control of the majority of the race, weathering the storm of Alex Rins butchering his tyres to stay in contention. We had the late race spurt from Maverick Vinales we've seen so often where he nearly won but lost his composure right at the end. Jack Miller's soft front gamble was viable, even if the ultimate pace wasn't there. Martin and Bastianini scrapped to the penultimate corner over 4th and maybe so much more. Hell, even KTM's Miguel Oliveira got in that ultra tight Top 6.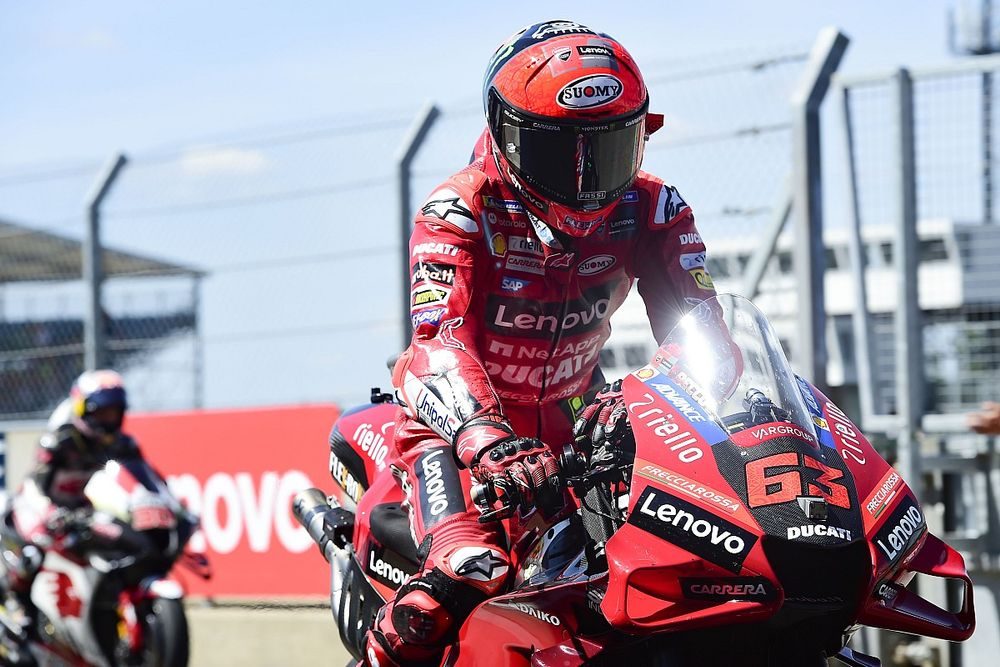 Narratives
This was an exceptional race, and a firm reminder of how great MotoGP can be. I saw the post a certain prominent journalist made after World Superbikes had its Donington round and captivated a load of people. That storytelling around the series was easier because it had just the three main protagonists – Jonathan Rea, Alvaro Bautista and Toprak Razgatlıoğlu. To which I say… you DO know how World Superbikes got to this point, right?
World Superbikes had its format and rules butchered, the thinly veiled excuse of experimentation and surveys being a shield to bring Jonathan Rea down a peg. After the third title in a row the Irishman won, the sport opened Pandora's Box and changed the entire format. They went to three races a weekend, adding a Superpole race with reverse grids to try and limit riders doubling up over a weekend. They introduced rev limits to balance the books of the field, completely derailing a Ducati title threat just as Bautista arrived.
It came down to MotoGP being so competitive for top-tier seats that quality riders were forced into World Superbikes to become the threat for Jonathan because Chaz Davies, Michael van der Mark and Tom Sykes couldn't do it. Alvaro Bautista and Scott Redding essentially ended the Rea reign of terror anyway, and when Yamaha finally produced a world class M1, Toprak was there too. 
None of this is to say World Superbikes are bad. On the contrary, it's been fantastic this season seeing those three go at it. The racing has been as good as anything two wheels or four this season. But let's not lose sight of the fact that we got here, off the exact same principles that MotoGP followed half a decade ago when they standardised ECU's and subsidised the smaller teams. And if you really want to be picky, the protagonists at the front haven't really changed. It's still Kawasaki vs Ducati, with Yamaha being at the front the only major difference.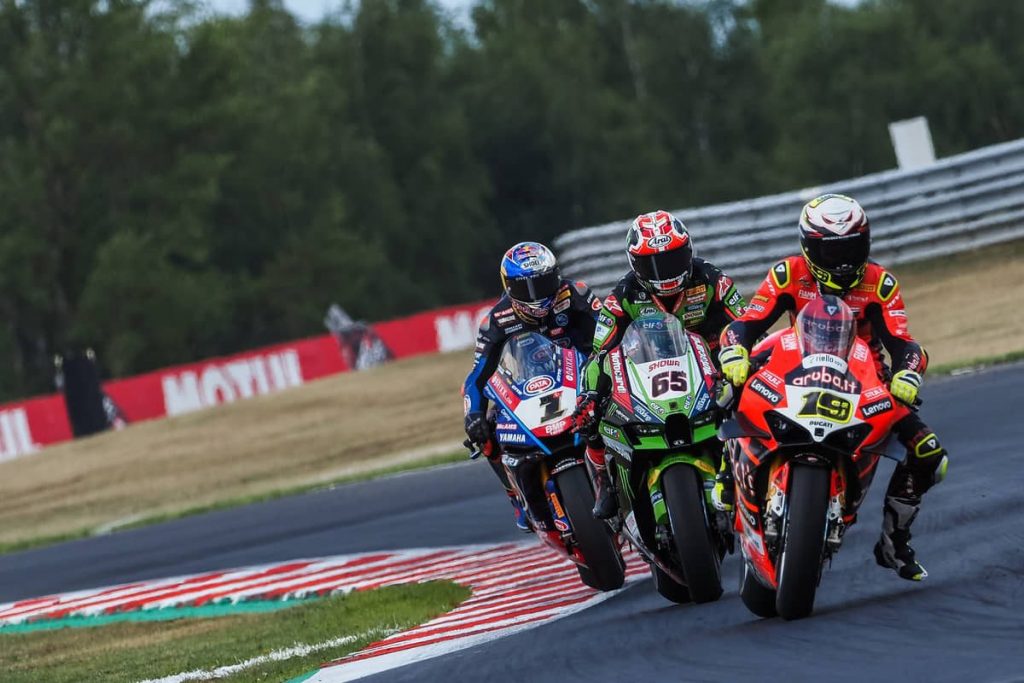 We just want our stories wrapped up in a neat little bow. Aleix Espargaro being the main challenger to Fabio Quartararo is the personification of that. We love Fabio. He's handsome, dorky, funny, young, and showed off his elite level talent the moment he got here. Aleix is the nearly 20-year veteran, winless until Argentina, who is boisterous and in the eyes of many, a nobody. But because of his hard work and riding the wave of the sport not wanting all its winners to be in orange and blue. He's here, and he belongs, thanks to his hard work of bringing Aprilia into play. We're seeing that now too with Maverick Vinales scoring back-to-back podiums. AND WE HATE IT.
125, 93, 45, 138, 90, 18. You know what those numbers are? They're the winning margins of every MotoGP World Championship from 2007-2012, for me, the peak of the alien era. The second Rossi wave to the last season pre-Marquez. The winners or runners-up in that run were Valentino Rossi, Jorge Lorenzo, Casey Stoner and Dani Pedrosa, four of the roughly twelve greatest riders ever. And they were largely blowouts. Dominance we normally wouldn't even throw our toys out of the pram over. We'd be rolling that pram into a ditch. But we just accepted it because it was the established status quo with the big hitters at the front year after year. 
Now the threat is unfamiliar with Aleix Espargaro, and an unpredictable Francesco Bagnaia trying to reel in Fabio Quartararo, it's not so easy to write that same story every week. You know how refreshing it is to go into a MotoGP weekend NOT knowing which of the same four or so are going to win? Or that we can have as many as SIX manufacturers fighting for the same piece of tarmac?
I get it, MotoGP's current problems have been very well documented on this blog and on our Podcast. We need the shapeshifters gone, the push for aero has gone way too far, and we have to stop abusing the front tyres every weekend. But the state of competition is absolutely NOT one of them. We just need to work harder on writing that story.
The Lightning Round
Holy shit, only 41,000 in attendance for race day? The second lowest this season so far, and the worst for the track since records began by 15,000?! What the hell happened here?
As much as it would be easy to pin this on the UK's current cost of living crisis and rising inflation, that doesn't explain how Formula 1 was able to still get 142,000 fans on their Sunday and "unprecedented demand" for its tickets, that could be as much as FIVE times the price.
It's genuinely hard to explain how we got here. The track does market this race, it's front and centre on its website, they spam your email boxes in the run up as well. Is this the effect of Valentino Rossi and Marc Marquez not being here, given the UK is one of their most prominent fanbases? Is this the long-term effect of MotoGP being on BT Sport, a £25 a month premium channel where the viewership is measured in tens of thousands as opposed to the million it used to get on BBC2? Says a lot when Dorna are continually loaning this race out to Free-To-Air TV, given we know that premium networks don't grow your sport.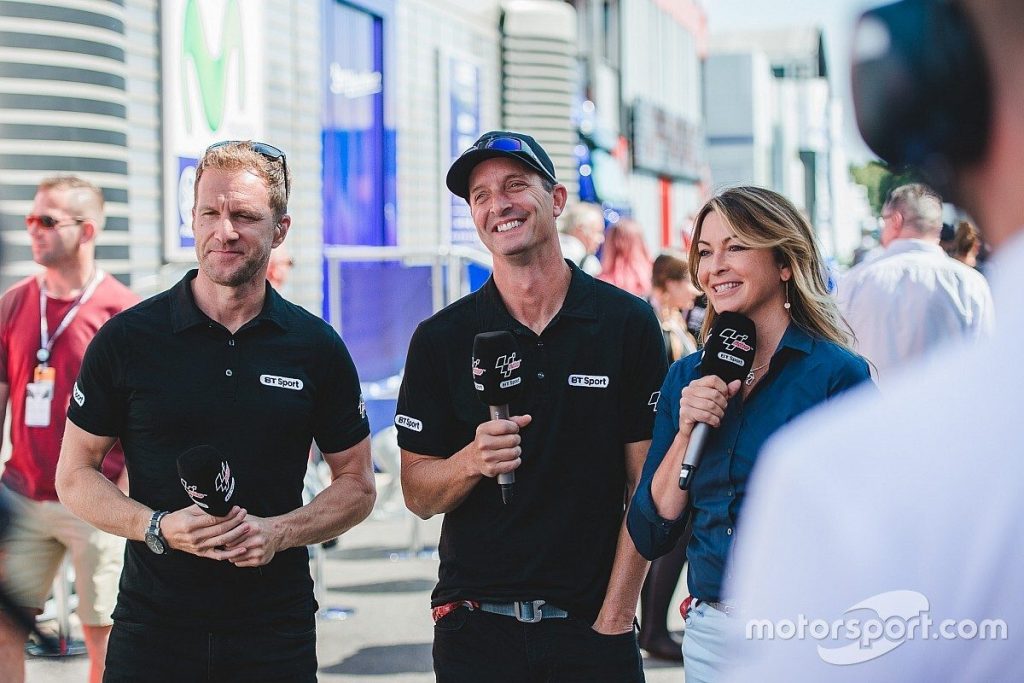 Given we still got huge turnouts in France (105k on Sunday alone), and Germany (232k fans over the weekend), this isn't a consistent problem. Something is getting lost in translation in promoting this sport in the UK, and that is an alarming sign.
Moto2 had the best race of the weekend. No, I'm being serious. Again. The Top 5 of Augusto Fernandez, Alonso Lopez, Aron Canet, Jake Dixon and Ai Ogura were superb. Bold, aggressive, tip-toeing on that limit, but never stepping over it. And we got a fantastic final fight between Fernandez and Lopez for the win, with Fernandez finally sealing the deal with 2 corner left. Lopez left the door a little open, maybe the inexperience got to him a little bit. But it was still a superb display of racing.
Honda absolutely sucked this weekend but they don't care because they just dominated the Suzuka 8 Hours. Who puts a LAP on Jonathan Rea and one of the strongest Kawasaki death lineups in S8H history? Honda is a strange company.
So Moto3 had Dennis Foggia get out of jail, both Gasgas riders ride silly and then get collected in other people's incidents, and two dudes who qualified outside of the Top 18 challenge for the win. Does Qualifying even matter in this class anymore? Absolute madness from Moto3. Welcome back.
And finally… if someone being confidently racist in 2022 surprises you (Follow the quote tweets if you really want to see it), you have no idea what it's like living as a black person in the UK. Yours sincerely, black bookies manager who deals on daily basis with vulnerable people losing money, and who had to shove a racist customer out of his bookies last week, and deals with similar incidents once a month.
If you think it's bad in F1, lordy do MotoGP have some work to do. Until next time, folks.