"We're a fickle bunch at the best of times".
Ever heard the story about the little boy who cried wolf? He got into a scrap with one, but eventually got lost in a forest and emerged outside a factory in Milton Keynes. He cleaned himself up, had a sudden affection for purple, and married a spice girl. And his name was Christian Horner. Well, that's how the story goes if you're one of those fans complaining about Red Bull making another threat to leave F1 this past week, after the rumours picked up that they and Renault are about to end their whirlwind romance while Red Bull, start dating Ferrari. Apparently Sergio Marchionne and Dr Marko are sending nudes on Snapchat as we speak.
I get the animosity, genuinely I do. It's not the first time Red Bull's made this claim. As much as 6 months ago, was the first time we saw the talk swirl up around a potential Audi/VW Group buyout. Then Eddie Jordan dropped the clanger at the Singapore weekend, and everyone's picked up their balls and ran with it again, still holding on to that one time he was actually right about something. Like the classic story at the top of the page, people have gotten tired of Red Bull talking, to the point where many are claiming they won't care if they actually quit.
Red Bull's problem here, is that they've backed themselves into a corner by getting into bed with Renault years ago. F1 wasn't an engine formula back when they were dominant, and Renault didn't exactly have this pristine reputation even then… now that F1 IS a power unit sport, they've been exposed. And on to add to the damage, Red Bull are still really good with their aero and chassis development, which makes the other factories wary. Why help a competitor who was smacking you around just 18 months ago?
[fusion_builder_container hundred_percent="yes" overflow="visible"][fusion_builder_row][fusion_builder_column type="1_1″ background_position="left top" background_color="" border_size="" border_color="" border_style="solid" spacing="yes" background_image="" background_repeat="no-repeat" padding="" margin_top="0px" margin_bottom="0px" class="" id="" animation_type="" animation_speed="0.3″ animation_direction="left" hide_on_mobile="no" center_content="no" min_height="none"][fusion_imageframe lightbox="no" style="bottomshadow" bordercolor="" bordersize="0px" stylecolor="
" align="left" animation_type="fade" animation_direction="right" animation_speed="1″]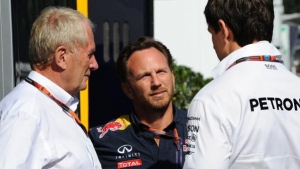 [/fusion_imageframe]The problem is – We as fans as the sport need to realize, we need Red Bull a lot more than we think we do.
Unless you've been living under a rock these past two years, F1 is in a mini-financial crisis. Just four days ago, they had to call a Strategy Group meeting to cost cap the power units, an expense that's doubled since this hybrid era began. We've seen teams come under all kinds of financial stress, such as Lotus and their impending hearing, Force India's 2015 car not appearing until July, Sauber dishing out $15m in a settlement with Giedo Van Der Garde, etc.
As I've said in the past, Red Bull are not a car company, relying on F1 success to sell road cars. They're an energy drink firm, who has their sector monopolized, throwing £200m a year on a glorified pet project when their company is worth £10bn. They're as much a marketing company as they are an energy drink seller, and when you're dropping that kind of money for 4th, it's almost like taking that £200m and throwing it into a Black Hole.
If there's one thing I remember well from the 2014 season, it was the race in Austin, the first race that didn't have Caterham and Marussia there, and we witnessed a race with just 16 cars in it. I know Haas is coming next year, but I don't want us to go back there again. Being real here, Manor are never going to be competitive, so even with Haas as an addition, we're going to back t the 70's. F1 does not have an abundance of investors waiting to beat the door down to replace them. The sport is not in a luxurious position where it can afford to drop two teams, and four cars.
It goes further than that – If no-one buys them out, hundreds of people will be potentially out of a job. And as a fan of Sebastian Vettel, I'd be a hypocrite to usher Red Bull out of the door, given they are the race he is the driver he is today, and I am the fan and writer I am today. How many guys are fans of Daniel Ricciardo, Jean-Eric Vergne, Danill Kyvat, Max Verstappen etc.? They all came through the incredible Red Bull academy. Losing that would be a huge blow, given we as fans loving see new talent emerge and flourish. There is a good reason Max Verstappen's fanbase is as large as it is after all.
[fusion_imageframe lightbox="no" style="bottomshadow" bordercolor="" bordersize="0px" stylecolor="
" align="left" animation_type="fade" animation_direction="right" animation_speed="1″]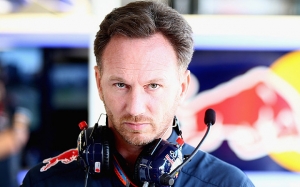 [/fusion_imageframe]Not to mention, the biggest potential F1 killer as we know it, would be a sport dominated by the factories. If the independents die out, a factory will be at the bottom of the board. And given F1 is a sporting arms race the Premier League would be jealous of, if a Factory can't justify their spending with results, they'll quit too. Then what? Williams are the best independent team in the business. They've had 1 win since 2003. See what I mean?
As I said, this situation is one where I get the frustration. It's like in Dragonball Z when Super Vegeta is kicking the crap out of Cell, and he moans so much about how powerful he could be if he was in his "Perfect" form. You almost want to see it happen, just to see them shut up about it, but what people fail to realize, is the knock-on effort their departure would actually have on a sport, that needs all the participation it can get. F1 needs Red Bull, a lot more than Red Bull needs F1.
But hey, mock Red Bull for wanting to play the political game here – Just don't be upset next time you see an F1 grid with only nine rows being covered. You just might miss them more than you think.[/fusion_builder_column][/fusion_builder_row][/fusion_builder_container]