Dear Diary,
This is my first entry. I had gotten this idea because there was a lot of little things that happen to go on in the Motorsport world out there, and I haven't really got a place to talk about all those little things, so I thought having this little diary entry would help cover that. Also, I'm putting this on the Internet, because why the hell not, really?
[fusion_builder_container hundred_percent="yes" overflow="visible"][fusion_builder_row][fusion_builder_column type="1_1″ background_position="left top" background_color="" border_size="" border_color="" border_style="solid" spacing="yes" background_image="" background_repeat="no-repeat" padding="" margin_top="0px" margin_bottom="0px" class="" id="" animation_type="" animation_speed="0.3″ animation_direction="left" hide_on_mobile="no" center_content="no" min_height="none"][fusion_imageframe lightbox="no" style="bottomshadow" bordercolor="" bordersize="0px" stylecolor="
" align="left" animation_type="fade" animation_direction="right" animation_speed="1″]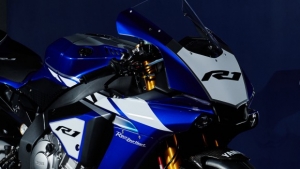 [/fusion_imageframe]I woke up this morning and saw the news that Yamaha really are returning to the World Superbike Championship next year. Personally, I'm delighted. Many people don't know, I watched bike racing before I watched Formula 1. Carl Fogarty was my first sporting hero growing up, and I collected model bikes as a magazine hobby with my £1 a week pocket money, and the very first model I ever had was a Yamaha YZF-R1 from 1998. God I sound old.
But for Yamaha to come back, in the series I first watched, is fantastic, and I can't wait to see the brand new Yamaha R1 on the world stage. Can't lie though, the selected line-up is a bit of a head-scratcher. Alex Lowes I totally understand. British Champion in 2013, he's been thrown under the bus by an uncompetitive Suzuki team, and we all know he's a quick rider, if the bike is right, but he's had to struggle as the team work out their new electronics package.
Sylvain Guintoli, I'm not so sure about. Obviously, he's only just lost his World Title to Jonathan Rea this past weekend, but his Honda season this year says a lot. He's been consistent sure, but all the top end performances on that outdated Honda Fireblade have come from his teammate, Mickey van der Mark. Certainly an eyebrow raiser. I also say this, because the man who was snubbed for that seat, was Josh Brookes, the BSB Championship Leader, and a man who probably knows that bike better than anyone on the planet. Brookes would have made FAR more sense to me. He has nothing more to prove in BSB (Especially if he wins this year's Championship), and he's taken himself to the next level on that new R1. So yeah, bit of a confusing one that. Josh himself would agree:
Sorry @alexlowes22 not to disrespect you, just disappointed for my own future. We are all racing for the same goal. pic.twitter.com/ZuYrfetTZO

— Josh Brookes (@JoshBrookes) September 23, 2015
I still think he'll be in WSBK next year, given Milwaukee still want to move up, and there's a new Suzuki GSX-RR coming next year… just a thought.
[fusion_imageframe lightbox="no" style="bottomshadow" bordercolor="" bordersize="0px" stylecolor="
" align="left" animation_type="fade" animation_direction="right" animation_speed="1″]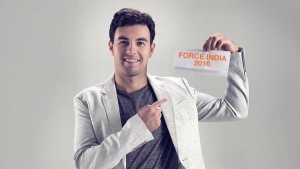 [/fusion_imageframe]Then after leaving work, I saw the news that Sergio Perez has decided to stay at Force India for another season, turning down the rumoured seat at Renault for 2016. I don't think that was a bad decision. Amongst all the chaos that's gone down at Force India this season, it's easy to overlook that they're 5th in the Constructors at the moment, and that they're on for their best ever season.
With FI potentially getting a bigger slice of the revenue pie for 2016, why not stick around and see what happens, especially given he's also having an excellent season, one where seems to actually be getting the better of Nico Hulkenberg, a driver much of the paddock respects. And Renault power units aren't exactly inspiring. Even more so when they aren't twinned with Red Bull's excellent aero and chassis work.
Can't lie, as a fan of Motorsport-related chaos, It's a shame that we haven't really had a "silly season" in F1 this year, with over half the grid now confirmed, and the only real talk now is who gets the 2nd Renault seat alongside Pastor Maldonado (Eww), and who Haas are going after.
If I'm Lotus, I give the young'un Esteban Ocon a chance. Easy to forget, he beat the much beloved Max Verstappen in FIA F3 last season, and you know the trend is to hire the kids, right? I think Natalie Pinkham's son Wilf's gonna replace Carlos Sainz in a couple of year's time. If not, why not give Jean-Eric Vergne another chance? We all know man can drive, he's basically Daniel Ricciardo with facial hair and slightly less charisma. See what happens when you smile a lot and listen to Arcade Fire?
The other major driver deal out there is whether Jenson Button will hang it up at the end of the season, after another wretched season with McLaren. I don't know where this story came from, I suspect the papers have thought that there's half a chance here, and have taken the ball and ran with it for easy clicks. Either that, or they're huge Stoffel Vandoorne fans.
Either way, I hope Jenson doesn't hang it up. He's an asset to the field, he's charismatic, he's still very fast, and I don't think anyone's ever had a bad word to say about him. And heck, he's the only British guy who can take some of the headlines away from the Lewis Hamilton hype-mobile known as Sky Sports F1. And that's NEVER a bad thing.
I'm off for a lie-down, I got Mum's business papers to take care of. It's a bastard. Hey Internet, got anything you want me to talk about? Let me know!
Dre[/fusion_builder_column][/fusion_builder_row][/fusion_builder_container]