Nearly 9am here in the UK, which means I'm up way too early. And I completely missed Quali, funnily enough. All I saw was a half-celebrating Rosberg, and the track managers cleaning up the wrecked Red Bull of Danill Kyvat after wrecking it just before the hairpin on his final quali run. Luckily, he's okay, was a scary one, reminded me of Casey Stoner's accident from the Suzuka 8 Hours earlier in the year:
Of course, this kicked up a fuss again, regarding safety. I'll be honest, it makes me cringe when certain people say: "Good, about time a driver gets punished when he makes a mistake!", when a mistake, cost Jules Bianchi his life last year. Sometimes, I feel like fans want their own personal porno when it comes to what they want the sport to be, as opposed to pretending to care about safety. Suzuka is a dangerous track… on a bike. Mostly because the walls are far too close. It's another Monza situation, where people got upset that the parabolica got the tarmac treatment, when it had nothing to do with the FIA, it was the FIM for bikes that requested the change.
I'll be honest, it amazes me how much safety talk comes up, only when it's convenient. Just a month ago, we were all talking about closed cockpits after the passing of Justin Wilson, and now it's forgotten because the hardcore F1 fans got a hard-on from seeing "pure racing" because Kyvat had a big crash from a driver error. Funny that.
I love Suzuka. It's one of my favourite tracks and one of the best in the world. But I say this knowing that it's one that pushes the limits in terms of modern safety. There's a reason why the MotoGP guys don't go there anymore, given how close the walls are. Casey Stoner got a relatively lucky break during the 8 Hours, and I've never looked at the track in quite the same way since Daijiro Kato's passing there in 2003. It's just about okay for cars, but I wonder if a tarmac run-off would have prevented the flip that Kyvat suffered…
…As for the result itself, it's nice to see that Sky are still on form with the "Rosberg got pole by default" argument after setting the faster "banker" lap in Q3. I think many of the fans out there follow Sky's lead and use Rosberg as a beating stick to make Hamilton look better, but he was fastest today, plain and simple. A great lap to narrowly take pole, and nice to see Valtteri Bottas in 3rd, Williams need a little pick me up after a mediocre run of form lately. As a Vettel fan, 4th is pretty solid given Ferrari isn't suited to these high corner speed tracks, and tracks with harder tyres, like we saw in Silverstone. Another podium would be great, given how well appreciated he is here.
Also, nice to see Sky actually get an Interview with Rosberg in. It's a nice reminder he actually exists, for fuck's sake.
[fusion_builder_container hundred_percent="yes" overflow="visible"][fusion_builder_row][fusion_builder_column type="1_1″ background_position="left top" background_color="" border_size="" border_color="" border_style="solid" spacing="yes" background_image="" background_repeat="no-repeat" padding="" margin_top="0px" margin_bottom="0px" class="" id="" animation_type="" animation_speed="0.3″ animation_direction="left" hide_on_mobile="no" center_content="no" min_height="none"][fusion_imageframe lightbox="no" style="bottomshadow" bordercolor="" bordersize="0px" stylecolor="
" align="left" animation_type="fade" animation_direction="right" animation_speed="1″]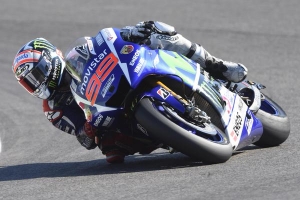 [/fusion_imageframe]MotoGP Qualifying starts up later in the afternoon, and I look forward to seeing Lorenzo and Marquez battling it out again for the Top 2. Probably. These two in terms of raw speed are clearly a cut above, and they both have good reasons to be motivated, Lorenzo, now under pressure to reduce a 23 point deficit to Vale with just 5 rounds to go, and Marc Marquez chasing his 50th career victory. At 22. Holy shit…
It's playing out a lot like Misano a fortnight ago, Marquez and Lorenzo leading the way, with Rossi lagging behind on raw speed, but will most likely get it together for race day. Only this time, I don't think the rain will save him. I think Lorenzo will win, with Marquez 2nd, and Rossi 3rd. I just hope Lorenzo doesn't take another easy holeshot, and I hope we can finally get a 4-way scrap for a win, given how good Dani Pedrosa has been this weekend, and the fact he loves it here. When his traction control cord actually works.
Also, a bit of a personal update, I'ma job hunting! The guys at Race World TV are looking for a couple more journalists to add to their team, I applied earlier in the week, and had a great chat with them, and now, I'm working on an application video for them, as they want to go down the WatchMojo route of focusing more on list-based content. I'm trying to work on it over the weekend, but man, it's tricky, mostly because you need copyright free content, and there isn't very much of it on the subject I want to cover, and that's Top 5 Sebastian Vettel victories… It's relevant, right?
But yeah, I submit a video for it later this week, so, wish me luck, and hopefully, I could be a video journalist very soon!
Dre[/fusion_builder_column][/fusion_builder_row][/fusion_builder_container]