No, your eyes aren't playing tricks on you, they really are this dominant and there is every chance Red Bull runs the table.
F1 returned to Saudi Arabia and it was a beating by Sergio Perez after Max Verstappen had to settle for second… after coming back from 15th in order to do it. Call forth the realisations that this is going to be a two-man fight for the title and we're already trying to give Perez a shot at glory. But is it justified?!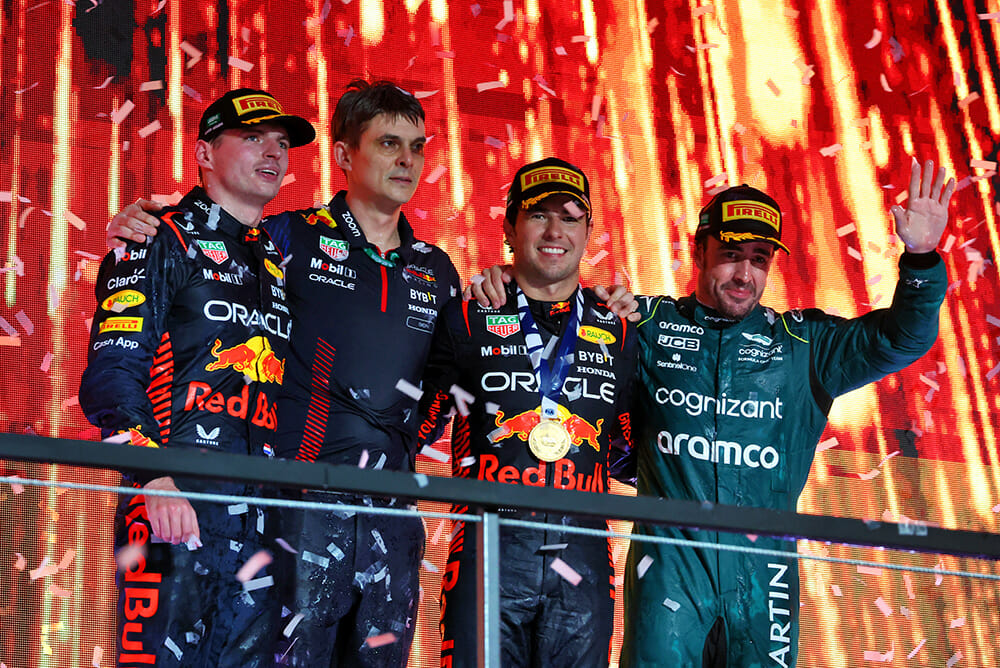 We also deal with Fernando Alonso, who got his 100th podium… then lost it… then got it back again due to the FIA, handshake agreements and a rule being under the microscope. And this time, it was what counts as work one a car when serving a 5-second time penalty. Is the FIA setting itself up for failure again with its new VAR-like Operations Centre?
And wasn't Tsunoda and Magnussen for 10th place fun? Shame we might not even get that many fights for points given the lockout at the top of the table. Saudi Arabia Race Review on Motorsport101!