Let's get this out of the way – Car launches generally suck. Teams are not gonna suddenly change from blue liveries to 14 shades of purple, and most of us haven't got the intense levels of aerodynamic and chassis knowledge to break down changes on a pixel level year-to-year. I ain't Sam Collins (He rocks), and will never try to be. However, sometimes, when reading between some of the lines by the drivers at these press conferences, you get some interesting tidbits, and we've had two of them drop in the last 24 hours.
First up, Daniel Ricciardo. Turns out that his new McLaren contract was a three-year deal. A smart move because if he's on the rumoured eight-figures he's getting in papaya, that takes him beyond the 2023 salary Cap, so his money in his prime is guaranteed. It also means that Ricciardo's most likely going to be in orange into his Age 35 season, meaning this will probably be his last chance at a major title.
Ricciardo is a blatant case of F1 "FOMO", the fear of missing out. He got the big bump up over Jean-Eric Vergne in 2014, immediately beat Sebastian Vettel and had people like Eddie Jordan say he'd be the next guy to build a team around, a genuine 14' and 16' DOTY candidate.
We underestimated how great Mercedes would be, overestimated Red Bull's development, and then his employers got gooey-eyed for Max Verstappen, the REAL next big thing in F1. Ricciardo wasn't stupid, knew the writing was on the wall and bailed. Problem was, no-one else in the field had a race-winning car. And that problem still kinda stands now. McLaren is the borderline 3rd/4th best in the field. No-one's really broken the V6 era status quo besides Williams, and they fell down the order when the money dried up. I know the Woking squad are aiming to close that gap, but that gap is a vast, gaping chasm.
One of my favourite people in this space, Jess McFayden said a phrase that stuck with me: "Good drivers get the top seats, great drivers keep them". It's a phrase I absolutely agree with, but Ricciardo might be the walking exception because he didn't want to play 2nd fiddle to a Verstappen-led Red Bull.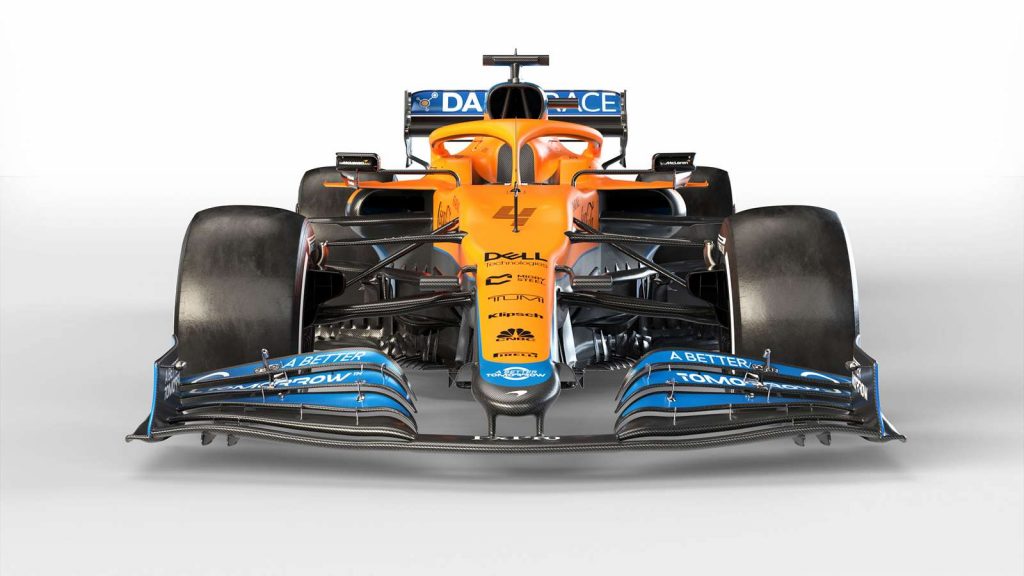 Seriously, don't give it too much thought – How many guys in the sport do you take over Danny? I can only definitely say two: Hamilton and Verstappen. Maybe Leclerc. You'd have to try very hard to convince me into anyone else. It'd be a darn shame if his prime years amounted to "bits and pieces" like being an upper-midfielder tends to, because Danny Ric is absolutely a cut above that.
Then there's Lando Norris spitting some fire again. He spoke about what his new teammate will bring to the table and it got a lot of people's dander up (Credit to Philip Duncan at Yahoo Sports) :
"I don't think the arrival of Daniel will make it any harder for me. I worked with Carlos who is an extremely good driver and there are things Carlos is going to be better at than Daniel and vice-versa. I don't believe Daniel is a big step above anything that Carlos has achieved, and there is more pressure on him because he has been in Formula One for longer and he has to come in and perform very well. It is harder for someone to go up against a much younger driver than it is for a younger driver going up against someone with more experience. I am in that earlier phase of my career but I still need to perform very well, and there are no excuses for me anymore."
A lot of people saw these comments from Lando as "cocky", "arrogant" or disrespectful of Ricciardo and what he brings to the table. Not me. If anything, it was probably an endorsement of Carlos Sainz, his former teammate with who he got along so well with together in the two years since Lando debuted.
Sure, on the most obvious metric, Lando is 0-2 against Carlos Sainz. But last year he was a rookie, and this year, he was only 8 points behind the Spaniard and has out-qualified him in both seasons. If Lando on current form is this close to Carlos Sainz, a guy comfortably in the upper-half of how we look at drivers in the field in Year 2, I'm not sure how much more you want from your 21-year-old relative newbie.
Lando Norris is objectively really, REALLY good. If anything, he's a victim of coming into a sport that had two S-Tier prospects tick every box AND politically climbs the ranks way faster than usual. Max Verstappen and Charles Leclerc were incredible prospects AND were in elite-machinery by Year 2 of their careers. By most measures, that ain't normal. Really, Lewis Hamilton is about the only guy in this era that has had that set of circumstances.
I fear what's happened here, is that the personality-centric world we look at F1's drivers with is having an effect on how we evaluate them on the track as well.
Lando Norris is quickly becoming one of the sport's most divisive. As cliche as it sounds, it makes sense. He's a very new entity in F1's world. He Twitch streams; he has his own brand on YouTube with the excellent Team Quadrant, he's rubbed shoulders with the Sidemen, he doesn't take himself too seriously most of the time. When he is serious, he still has that confidence in himself that we associate with elite athletes. And he's not been afraid to rock the boat, like with yesterday. Don't let the tweeting fool you, he's as steely a competitor as anyone out there.
He's the mascot for a lot of F1's new viewers in the last couple of seasons, and a figure of frustration for the gatekeeping old guard. When you're cynical, you're more likely to blur the lines between on and off track and think worse of him by proxy. In reality, Lando is one of the highest value drivers in the field right now, and if anything he knows he needs to step up because he's not going to get the same level of slack in Year 3. And Daniel Ricciardo is a great barometer to see where he's at.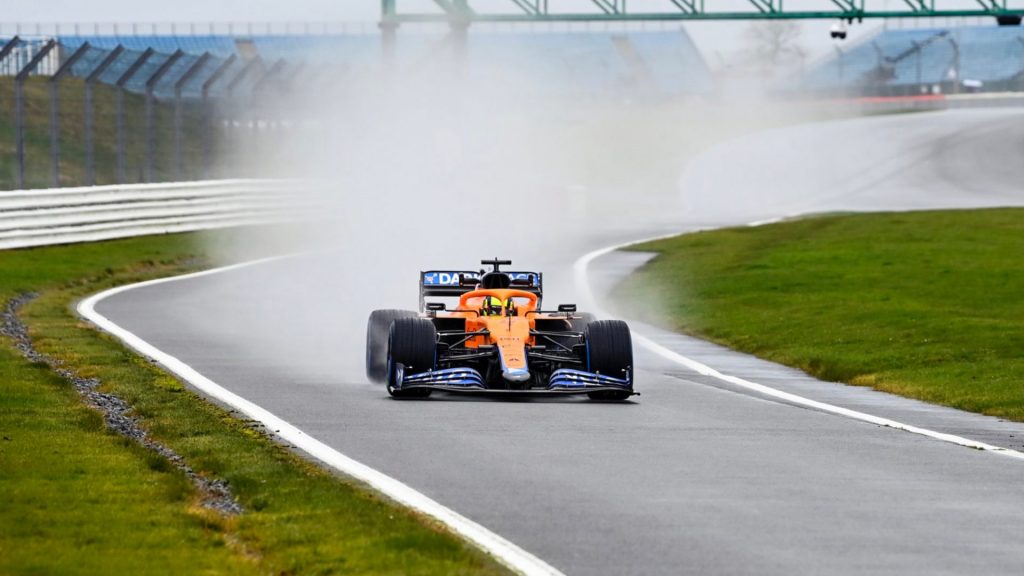 The same goes for Carlos Sainz. And look, I'll be the first to tell you what I feel of him off-track (It involves a certain item of clothing), but purely from on the track, he's made the most of pretty much every hand he's been dealt in F1 to date. Debuting and holding his own alongside Verstappen in Toro Rosso; making the team is own after his departure, and leading McLaren's reboot as they've climbed out of the doldrums of mediocrity.
Lest we forget, Carlos walked away from Red Bull's umbrella, a team that absolutely would have given him a shot by now if he stuck around. That takes some cojones to bet against yourself, especially when Ricciardo did the same two years ago and you could make the case that he hasn't justified that yet on paper.
Sure, he doesn't have the validation that Ricciardo's had with his half-decade in race-winning machinery. But Carlos has been tipped for seats on that level for a while and has a good chance of being in one if Ferrari improves and they don't pull political shenanigans. The Scuderia genuinely has an argument to have the best pairing in the sport, and their matchup is one of the most fascinating going into 2021, in my opinion. McLaren's is equally fascinating.
I can understand why Lando would think they're close, and I can understand that talent evaluation is really hard in a sport where politics, timing and the strength of the car are just as determining a factor for success, more than we've ever given credit for in the era of personality.
Damn, I just wrote over 1,200 words on a car launch. Guess they don't entirely suck after all.