Wanna hear a confession between you and me readers? I may sound like 28 going on 58 here, but I hate prediction content in sports. It's almost purely done these days because of Search Engine Optimization. It gets even worse when you add the word "Bold" to them. Why? Because it means you're either intentionally being obtuse or unwise hoping your "Hali Mary" lands. Or you're not actually coming out with anything all that "bold". It's why I've tried avoiding looking like a WatchMojo affiliate on here.
However, there was a blog post I wrote in November 2019 where I tried to predict the 2021 MotoGP grid a year in advance due to the sudden nature of Jorge Lorenzo's "retirement". Now, this was before a global pandemic and a few critical political flashpoints occurred over the course of 2020, but I thought it would be fun to look back on that November 2019 post and see just how well I fared as Nos-dre-damus, as it were. Turns out… Not as bad as I thought. The black boxes, were what I originally wrote, everything else, is me now. Onwards…
So of course, this is what today's piece is on. MotoGP version first, as I think that's a lot more interesting for one big reason. That reason is, there's a much greater chance for movement at the top, and of course, that creates a trickle-down effect through the field. Now, to get through that, you have to ask yourself three killer questions: Question 1: Does either Marquez leave Repsol Honda? Dre says – 8/1. Unlikely. Simply put, Marc has no reason to leave. He has a massive influence on the team, so much so, they just signed his goddamn brother. And money isn't the biggest influencer here, because rumors are if he does re-sign, they'll be backing dumpster trucks with money into his house in Cervera.
Of course, what I thought was the least likely "big domino" to fall here, was the one that actually happened. I'll be completely honest here, I underestimated just how ruthless Alberto Puig is as a team boss. I thought his sacking of Dani Pedrosa in 2018 was harsh more by the previous affiliation than the move in context. But then he saddled Alex Marquez off to LCR before he'd even rode a meaningful lap in the 2020 campaign. I was a little fearful of it happening given they only gave Alex a 1-year contract, but it played out like "Well, you were the last resort, but we don't think you're ready, yet. You're a 2nd choice, kid." This, mere weeks after tying down Marc Marquez into a 4-year, £100m+ contract. I think Puig would genuinely make the Kray Twins shit themselves.
And don't get me wrong, Pol Espargaro is an excellent rider who's skillset absolutely fits what Repsol Honda needs. A man who can make the most out of flawed machinery, and with an aggressive riding style. But the flashes of excellence seen from Alex Marquez towards the end of 2020 may have given some people some buyer's remorse. Alex Marquez is going to be one of the most fascinating riders to watch in 2021. And with brother Marc on the shelf till at least mid-season, can Pol Espargaro lead one of the biggest brands in the business? Still, this was an L. (0-1)
Question 2: Does Valentino Rossi retire? Dre says – 10/11. Yeah, odds on, if I was a bookmaker. I appreciate Vale as much as the next guy, but if 2019 was anything to go buy, this is a farewell tour. The race pace he was most famous for, has largely faded, and he was beaten on the same machine this year as Maverick Vinales and Fabio Quartararo. If Rossi doesn't announce it, Lin Jarvis might force his hand as the allure of Fabio with the factory team might be too big to ignore.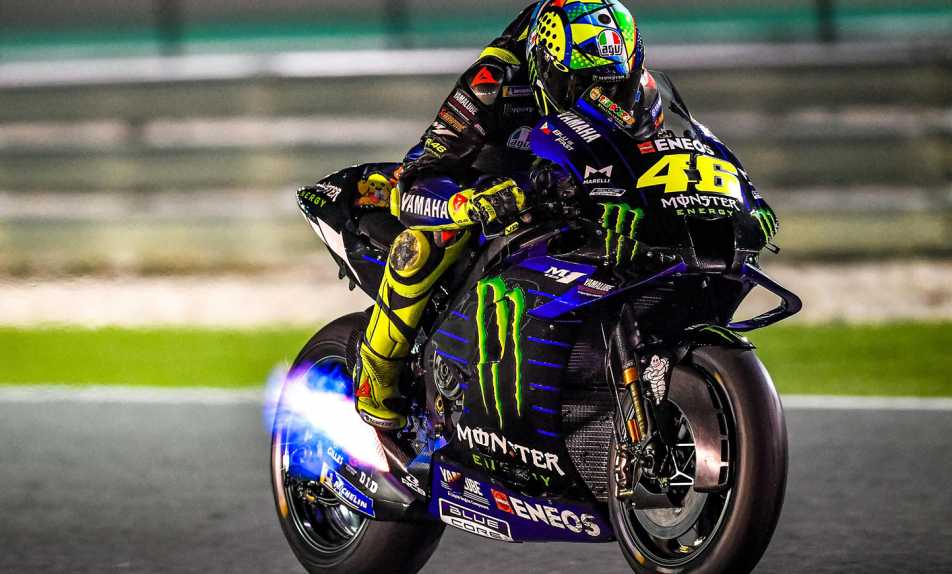 Can we call this a push? I think I deserve some partial credit, as I did essentially call Rossi getting replaced for the shiny hood ornament in Fabio Quartararo, but I didn't think Petronas would be so quick to facilitate him. Must have been thinking of the merchandise sales. Look, I was right about Rossi's 2020. It started with a nice podium but was the slowest of the four Yamaha contenders when literally everyone else challenged for the Championship. Follow that up with some horrible luck, poor reliability, a literal near-death experience, and a COVID-19 diagnosis in the Autumn and it was a pretty miserable time for The Doctor. I applaud him for wanting to carry on into his Age 42 season but if Yamaha isn't basing their success on their better, 2019 bike, then I'm not sure what the point is. Ultimately, my logic was pretty much spot on, but I ended up wrong anyway. It's like taking a 3-mark Maths question during the GCSE's, getting 2 marks for doing the working out only to put the wrong answer in the box. (0-2)
Question 3: Does Ducati blow this thing up? Dre says – 4/1. Yeah, this one's in the middle. This is Year 6 of the revamped team with Dall'Igna and the improved Desmondici, and while they were knocking on the door a couple of years ago, they've slowly drifted away. Danilo Petrucci's 2nd half of the season was poor, and with Ducati's general belief that the bike is more important than the talent, I wouldn't rule out them blowing up the team, starting over, and plugging in Jack Miller and a big-name free agent like Maverick Vinales, or the aforementioned Fabio. At least with Ducati, they have no problem throwing money at a problem to try and make it go away.
You know what? I'm taking this one here. Ducati DID go out of its way and struck out three times on trying to bring in a big-name free agent. They tried Maverick. Came close, but failed. Reached out to Fabio and failed. Tried Alex Rins and failed. Danilo Petrucci might as well have been a rabbit in the headlights because his seat was beyond expendable. And when that failed, they just bumped up their own in Jack Miller and saw just enough from Francisco Bagnaia to justify a promotion from the Pramac independent team. Ducati did get blown up, but I suspect that was more an accident than they bargained for as their relationship with Andrea Dovizioso completely deteriorated. Zero development in two years, public criticism from the company bosses, and a team who was clearly eyeing up another expensive mistress. Already wrote a lengthy piece on that Italian tragedy, but without a doubt, Ducati DID blow up the house. (1-2)
Personally, I think Repsol stays, Yamaha plays it safe and swaps out Rossi for Quartararo, and Ducati keeps Dovi but replaces Petrux with Jack Miller.
Well, four out of six wasn't bad here eh? (5-3)
So, with the Big 3 established in my grid, let's run down the rest of the field are reshuffle the cabinet… Petronas Yamaha: Frankie Morbidelli is a great baseline guy between the Top 10 and everyone else. Five Top 6 finishes, but also six DNF's. Next year is a big test for him, and if the right Moto2 prospect comes along, I think he could be expendable. I doubt Fabio stays too given he'll be the #1 free agent on the board. I think Frankie stays, and I think Augusto Fernandes will be the best of the Moto2 youngsters that could get the call.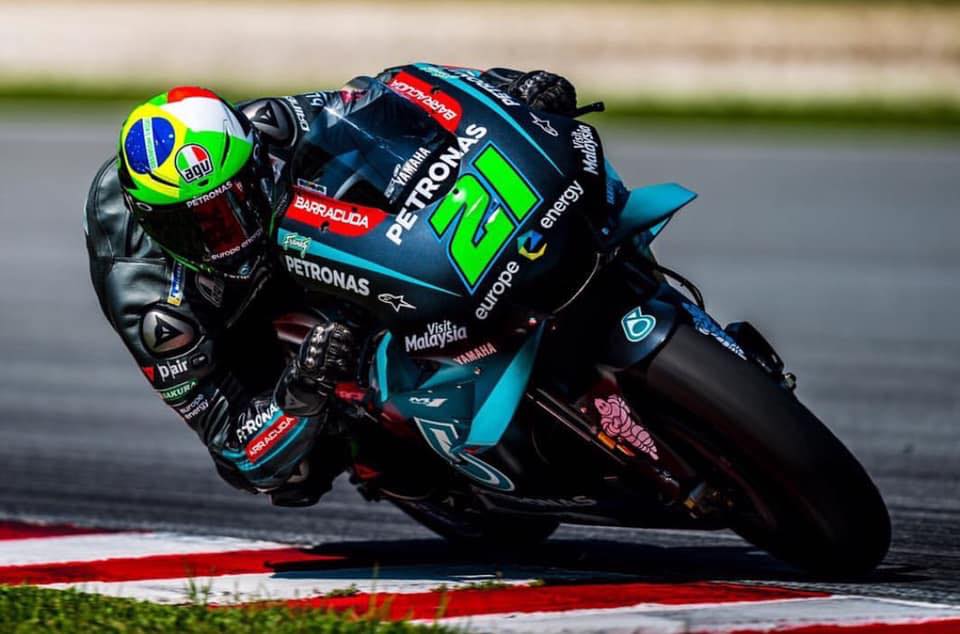 This one is a push. Turns out Frankie Morbidelli passed that test with flying colors, turning from a fringe Top 5 Crutchlow-esque runner, into a bonafide title contender who won three races on an 18-month-old bike. Fabio did jump ship as predicted, but Augusto Fernandes? WELP. I struck out big on that one. 13th in Moto2, no podium finishes, and completely off the radar after a promising 2019. Split the difference here, one each. (6-4)
LCR Honda: Cal Crutchlow was thinking about retirement in the middle of this season like Vale, but I suspect Taka's solid season alongside motivated him to stick around. And I think he will. He's still a valuable testing asset to Honda and still capable of podiums and challenging for wins on occasion. There's no-one else better for his spot. Taka is a bit more vulnerable as he's only on a 1-year deal, but I don't have any reason, for now, to think someone else will nab him. LCR keep their line-up.
Another push. This was the trickle-down politics of Puig. Alex Marquez was shipped out to LCR, and he was never going to take Taka's seat because his sponsors fund the second bike. So Cal was always going to be sacrificed. His 2020 was rough, one of injuries, recovery, and losing motivation for a factory that never really did right by him despite his critical feedback role. Taka was genuinely one of the most consistent guys in the field in 2020, despite a couple of high-profile errors when we realised how well he was riding. Aragon still hurts me. Still, another split here. (7-5)
Pramac Ducati: This'll be an interesting one. Would Pramac take Danilo back? Probably, they loved him there, and I think a straight swap with Jack Miller is probably best for both parties. Do they keep Francisco Bagnaia? His rookie season was massively overblown, mostly our own fault for reading WAY too much into testing times. As said with Fabio though, he's not going to get the same pass in Year 2 and he'll be under pressure to improve. And with him damaging his wrist in a freaky pit-lane endo at Valencia, he's going to miss a lot of testing. Dare I say, they move him along for Johann Zarco? Hmm… Petrux and Bagnaia for me. Just.
Swing and a miss. Again, the trickledown effect of the factory teams led to the ramifications down the grid. Petrux might have actually won the war by heading off to KTM to ride for Tech 3, avoiding the heavily rumoured swap to his old team. Jack Miller moving into the factory team seemed inevitable, especially after Ducati missed out on the big free agent names. I'm still convinced Bagnaia is ready for a big boy seat after an erratic 2020. Johann Zarco was probably a safer bet there, but a fine replacement to spearhead a great team. Jorge Martin is fast as hell and I think he'll be great off the bat. (7-7)
Suzuki: I don't think they'll have any reason to change here. Alex Rins is a title contender if he can put a full season together and limits mistakes. Joan Mir was quiet at times but had a solid rookie season, overshadowed by Fabio Quartararo, and that nasty Zarco divebomb at Sepang. Although he missed time, he was frequently in the Top 8 towards the end of last season and I think he's coming along nicely. No changes here for me, Rins and Mir stay.
Beautiful. But this one was easy to predict. Davide Brivio when in charge of Suzuki, loved his riders and had a brilliant eye for talent. And their riders loved him. Check Joan Mir and Alex Rins' Instagram pages with glowing tributes to the man when it was announced he was heading to Alpine's F1 team. Rins was on a great bike and was in the Top 3 of the Championship with no real reason to switch. And little did we know what potential Joan Mir had in his locker back then. Phew. Easy 2-0 win here. I'm actually shocked I'm .500 here so far. (9-7)
Red Bull KTM: Don't think anything changes here either. Pol Espargaro is more than financially compensated for riding the ol' Trellis-mobile, and I think the Big 3 teams will look at their own camps and satellite teams if there is a freakish departure. KTM knows they have a brilliant rider there already and would be foolish to not open the cheque books. And I think Brad Binder isn't going anywhere as a series newcomer, and if anything, is probably one to watch himself. So yeah, no changes, Espargaro and Binder for me.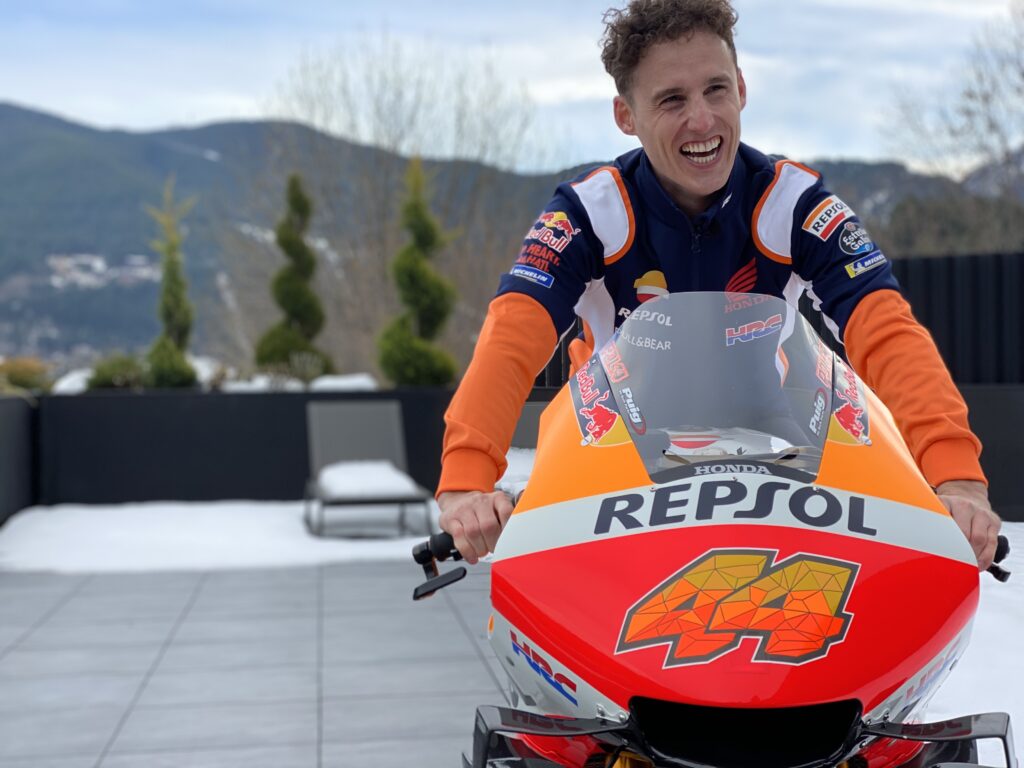 "I think the Big 3 teams will look at their own camps and satellite teams if there is a freakish departure." – Whoops. In hindsight, are we sure Pol Espargaro made the right move here, given KTM won three races last season and Pol himself was in the title contender mix? Yikes. Binder staying was always a gimme, he was already arguably punching above his weight to be in the factory team and not Tech3 in the first place. And besides the freak circumstances of Alex Marquez, rookies don't normally move 1st year. Another push. (10-8)
Tech 3 KTM: Pour one out for Miguel Oliviera. The man had a very quiet, very good rookie season depending on who you ask, but had his old teammate in Moto2 jump the queue over him when Zarco quit on his team. Sucks to be him. In a perfect world, he balls out for Tech3 in Year 2, nabs the odd Top 10 and makes himself a free agent where half the field is lining up to snag him. In reality, he grumbles and has to stick around. First impressions of Iker Lecuona at Valencia were positive until his fall, but I do wonder the allure of Jorge Martin might be too strong if he doesn't work out, and Martin kicks on. I think he'll be too good to resist. Miguel Oliveria and Jorge Martin at Tech 3 KTM methinks.
Darn. Miggy did get that Factory KTM move in the end, just a year overdue. Don't pour one out for him, turns out he actually willingly turned down the chance because he liked his pit crew at Tech3, as long as he got equal development. He did. And it showed. I was also a bit hypocritical to my own theory on rookies in the box above this one, as Tech3 also chose to extend Iker Lecouna after showing some promise in 2020. Jorge Martin allegedly had a contract ready to go to join Tech3, but KTM stalled, and eventually, Pramac came knocking after KTM chose Petrux instead. Not sure I'd have done that myself, but Uncle Ponch is not to be questioned. So yeah, I struck out on this one. (10-10)
Aprilia: Blergh. This team has a known reputation of treating its riders like dirt (Ask Sam Lowes), and are… shall we say, erratic at how it handles its talent? Aleix Espargaro remains the king of getting the best out of bad machinery and knowing he's probably not getting another gig if this doesn't work out, probably stays. Another question is, will the team finally get tired of Andrea Iannone… being Andrea Iannone? They've been patient in handling his temper tantrums, and that 6th in Philip Island might have bought him some time. Gonna play it safe and say they keep both riders here. This is in itself, a bold prediction.
HAPPY NOW YOUTUBERS?! THERE'S YOUR BOLD PREDICTION. I should have known better here. Aleix Espargaro was a given, he's a glutton for punishment. Now in my defense, I didn't know at the time just how flimsy Andrea Iannone's defense was when it came to his steroid use. The only alibi he had was that he claimed to have eaten tainted meat, trying a trick that some MMA Fighters and NFL players have tried. Amazingly, didn't work. So while he's done, we now have this whole mess where it's February 2021, we still don't know when and how the 2021 season will start, and Aprilia are using testing to decide whether Bradley Smith keeps his job (With him threatening to walk altogether if he doesn't get), and World Superbikes' Lorenzo Savadori, who suddenly filled in right at the end of 2020. The only predictable thing about Aprilia is its unpredictability. (11-11)
Avintia Racing: Again, I don't think anything crazy happens here. Tito Rabat is a very solid, dependable rider, and I'm sure he'll do better as the team is now getting support from Ducati rather than just being a customer. Johann Zarco at time of writing isn't confirmed yet, but according to David Emmett is 90% there. As I said with Pramac; if they keep Pecco on the 2nd bike, I have to keep Johann Zarco pinned here, so I will. Unless he quits. Again.
Yeah, this one was genuinely impossible to forsee. Avinita as we know it, are no more. Turns out Valentino Rossi pretty much bought Tito Rabat out of his ride, as well as Avinita's old grid slots. Valentino Rossi finally has his own MotoGP team. Sort of. And it's on a Ducati. Weird. One bike will be ran by Luca Marini in the VR46 colours of black, blue and yellow. The other; by new Moto2 Champion Enea Bastianini, but with Avinita's traditional colours. I did always think that Rossi having his own team was inevitable and would happen someday, just not as soon as 2021. I thought it was at least another year down the road. And if you picked Enea Bastianini to win the Moto2 title back here in November 2019, I want your lottery numbers.
Of course, Zarco got bumped up to Pramac after some inconsistent, but solid performances. Tito Rabat is heading to the Barney team in World Superbikes. Tito was a great talent who never really got the fairest of shakes. And that horrible dark weekend at Silverstone in 2019 had long-term ramifications we didn't really acknowledge for a good year afterward. Wish him the very best, he's a great racer and a great guy. (11-14)
So, a full recap:
Repsol Honda: Marc Marquez and Alex Marquez
Movistar Yamaha: Maverick Vinales and Fabio Quartararo
Ducati Team: Andrea Dovizioso and Jack Miller
Ecstar Suzuki: Alex Rins and Joan Mir
Petronas Yamaha: Frankie Morbidelli and Augusto Fernandes
LCR Honda: Cal Crutchlow and Taka Nakagami
Pramac Ducati: Danilo Petrucci and Francisco Bagnaia
Red Bull KTM: Pol Espargaro and Brad Binder
Tech3 KTM: Miguel Oliviera and Jorge Martin
Gresini Aprilia: Aleix Espargaro and Andrea Iannone (Somehow)
Avintia Ducati: Tito Rabat and Johann Zarco
So, in review – I got 10 out of 22. If you chuck in the early questions, 11 out of 25. I don't think I did too badly here given this was one of the most unpredictable seasons of recent times, a true MotoGP silly season for the ages. If I was playing Baseball and I was batting .450, I'd bite your arm off. Who knows, I might try to play Nosdredamus again down the road, because man, if I even got half of my predictions right, I'd be a very happy man.