"Coming to you live from an abandoned cinema in Central London, it's the first ever F1 Draft! And here comes your host, new commissioner of Formula 1, Andre Harrison!"
Okay, imagine, I've made it rich by investing in Bitcoin. I'm now pissing money like Jeff Besos. I decide to buy out Liberty Media and now own F1. PLEASE WAIT COME BACK, WHERE ARE YOU GOING-
Anyway, I decided to shake things up, by buying out every current F1 driver's contract and make them all free agents. The teams take me to court and lose because I have assembled a fleet of lawyers so strong it would make Donald Trump wet himself.
I decide to stage a draft, very similar to most American sports. Every driver is in a pot, available to the team bosses to select. They still have to negotiate things like salary afterward, but they get their exclusive rights to sign them. The order the teams select in is the REVERSE Championship order of 2020.
The reason why that is is that it's another attempt by a Dre-owned F1 to balance the books a bit. Giving Mercedes the #1 pick just made me feel dirty inside. This is chaotic evil, but also, very similar to the NFL. Their league's mentality is "On Any Given Sunday", which essentially boils down to the fact that on any given weekend, any one team can beat another. In the NFL, during every off-season, the team with the worst record in the league gets the first pick in every round for the draft, taking the best eligible collegiate talent in America.
So for example, the 1-15 record Jacksonville Jaguars would get the first go in all seven rounds of the draft, while whoever wins the Superbowl in February, has to go last. It's done to try and keep the league as competitive as possible. It's a little more complicated in reality because you can trade picks (as well as current players) in the NFL, but I won't be doing that here, I don't want to give you readers a headache. 
Now, the NFL's draft format is pretty standard, but to make things even more interesting, this draft will be a serpentine or "Snake" draft, so after everyone's selected their first driver, we go the other way back down the line for Round 2. So for example, Williams will get the first pick here as they finished last in the 2020 World Championship, which carries an enormous advantage. But that also means they have to pick last at the end. And Mercedes, who won the title last year, only gets to pick 10th, but they also get the 11th pick, because Round 2 reverses the order. So the order will go like this:
| | | | | | | | | | |
| --- | --- | --- | --- | --- | --- | --- | --- | --- | --- |
| Williams (1) | Haas (2) | Alfa Romeo (3) | Alpha Tauri (4) | Ferrari (5) | Renault (6) | Aston Martin (7) | McLaren (8) | Red Bull (9) | Mercedes (10) |
| Williams (20) | Haas (19) | Alfa Romeo (18) | Alpha Tauri (17) | Ferrari (16) | Renault (15) | Aston Martin (14) | McLaren (13) | Red Bull (12) | Mercedes (11) |
"Added the pick number to each box, hopefully, it makes it a little easier to understand. If for some reason F1 ever actually did go to 3-car teams, Williams would get 21, Haas 22, and so on back to Mercs at 30."
I'll be the pretend General Manager for all 10 teams and try to apply some real-world logic to a hypothetical scenario. Again, don't take this completely seriously, but some of the elements I'll take into account here include their age, their career and accomplishments to date, calculated risk, and the needs and mentality for that team. For instance, a team like Williams probably needs to take financial considerations into account when selecting a talent, over say, Ferrari. Ferrari and Red Bull tend to go big on 1-2 structures, while most other teams don't take talent into consideration when team building, like a McLaren for instance. I'll do my best to come up with as fair a scenario as I can, although, no promises. Also, I'm going to chuck in a few F2 wildcards into the pot for selection, which totally won't come up later, honest.
So without further ado, Williams, you are now on the clock…
"With the first pick in the 2021 F1 Draft, Williams Racing selects… George Russell from Great Britain!"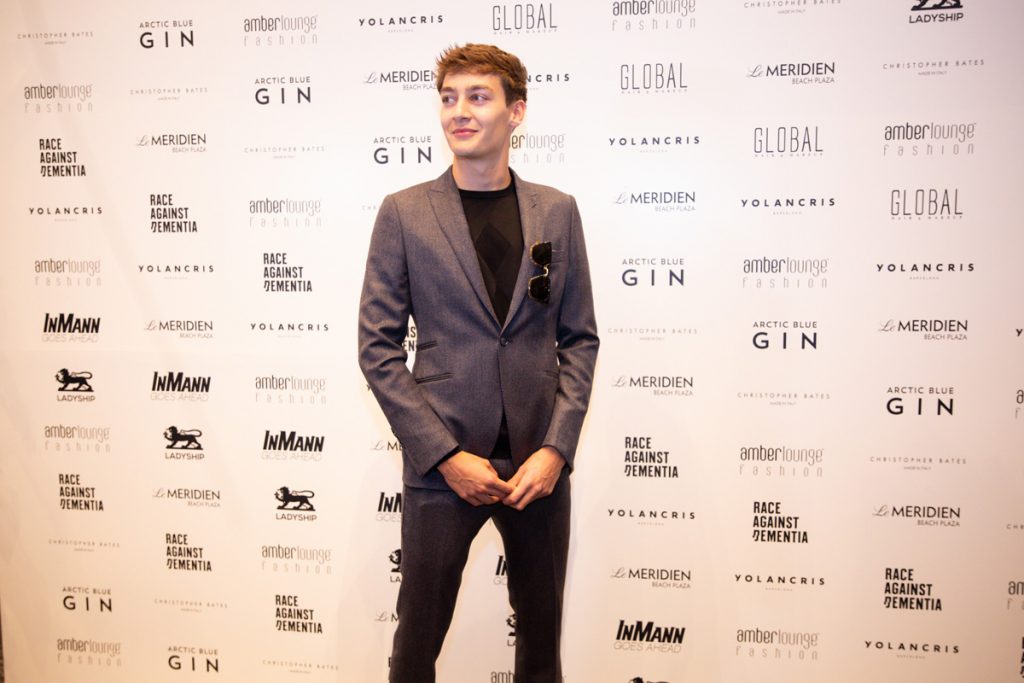 Key Notables: 22, 2019 F2 Champion, 3 Career Points
If you think I'm pandering to the "Russell to Mercedes" crowd here, you're absolutely right. Sakhir 2020 changed everything in terms of the perspective and how we evaluate George as a driver. It was the proof of concept that so many of his believers wanted. Now I mentioned in my last piece why it wasn't as simple as that, but the one team that would know George best would be Williams. 
If I had a "big board" like most drafting sports do for pure outright talent, would I have George #1? No. There's a LOT of risks involved. George is what many folks would call a "reach", someone you've taken way earlier than you probably should, but if you can build a great car, and have full belief in George as your lead man, you can make a case as to why someone like him might go a bit higher on paper. So yeah, I think Williams, who probably has a much better idea of George's ability, would take a calculated risk here. Better the devil you know, than the devil you don't.
"With the second pick in the 2021 F1 Draft, Haas F1 team selects… Max Verstappen from the Netherlands!"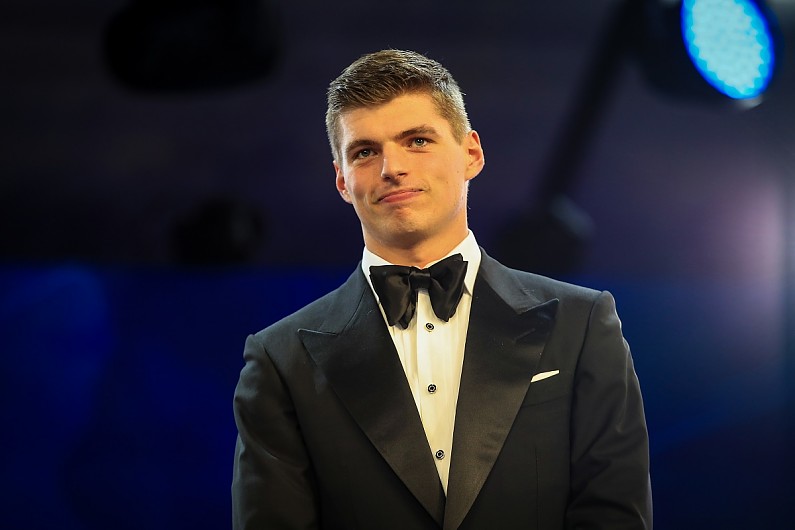 Key Notables: 23, 3rd in 2019 and 2020 World Championships, 10 Wins, 42 Podiums
…Which clears the way for Haas to take who in my opinion, IS the Number 1 guy on the board. For overall value, Max Verstappen ticks every single box. He's the perfect blend of youth, being 23 and still one of the younger guys on the grid, and experience, with 119 career starts to his name already.
He's pound-for-pound, probably the #2 guy in the sport right now, being a real-life thorn in the side of Mercedes. Sure, he's no Hamilton, but the difference is, he's 12 and a half years younger than Lewis. It's why the older names will slip down the board here. Lewis might not even be on the grid beyond next season. Verstappen, probably still has another 10-15 years in him if he so chooses. For pure overall value to an F1 team right now, Verstappen is essentially perfect. If you're Haas, this is the no-brainer pick and you're jumping up and down Max fell to #2. It's like when Michael Jordan fell to #3 in the NBA in the '80s. Somehow.
"With the third pick in the 2021 F1 Draft, Alfa Romeo selects… Charles Leclerc from Monaco!"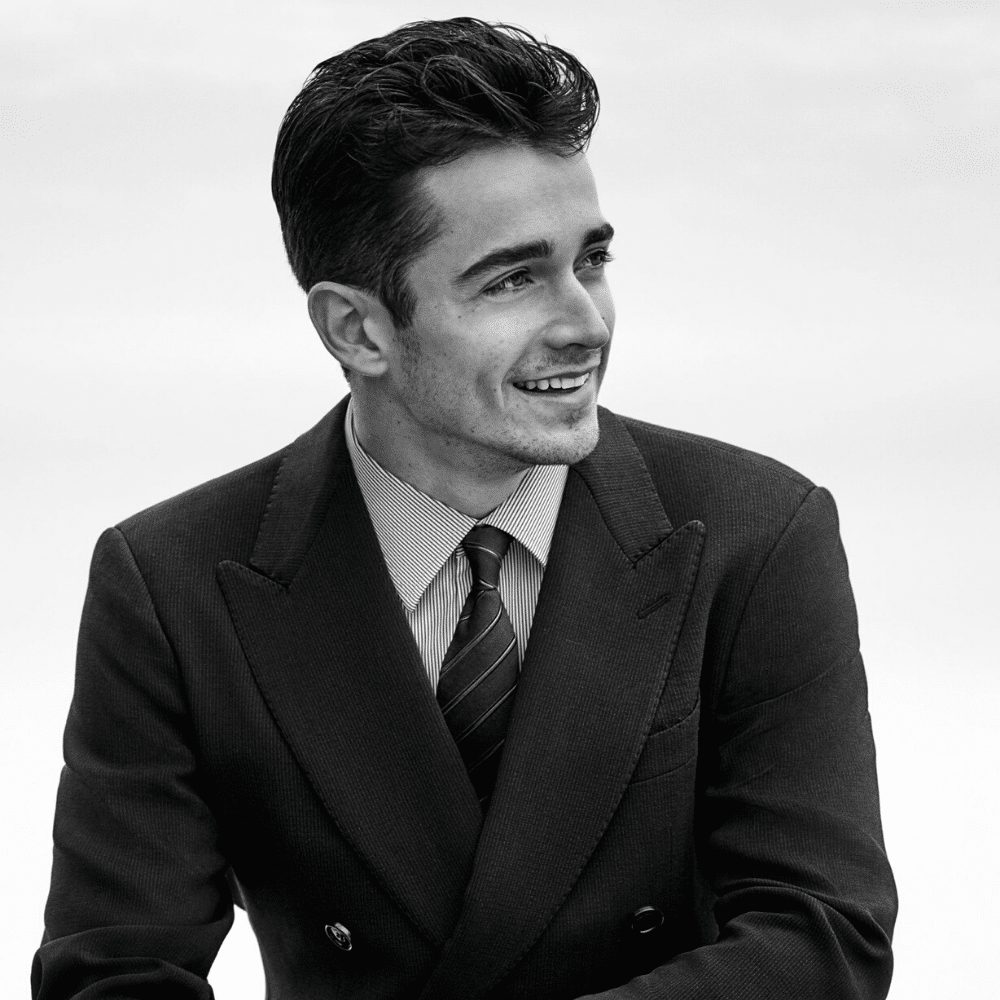 Key Notables: 23, 2017 Formula 2 Champion, 2 Wins, 12 Podiums
You can basically apply a combination of the first two picks here, with Charles Leclerc. Charles (in my opinion at least) is the other member of the "Big 3" in terms of evaluating driver talent (Which I admit, is far from an exact science). He's a little bit rougher around the edges than Max is, even if we forget Max has double the experience. He's made some silly errors on occasion but has shown flashes of absolute brilliance behind the wheel in difficult circumstances at Ferrari. Going 2-0 against Sebastian Vettel in a team he rebuilt before you turn 24 is a mighty impressive early resume.
As said with George, Alfa Romeo knows him well from his rookie season with the team, and has a good gauge on how good he is. And the exact same longevity argument you made with Max, would easily apply here, he could be your franchise piece for the next 10-15 years. Leclerc is an absolute stud and should be a Top 3 pick all-day long.
"With the fourth pick in the 2021 F1 Draft, Alpha Tauri selects… Carlos Sainz Jr from Spain!"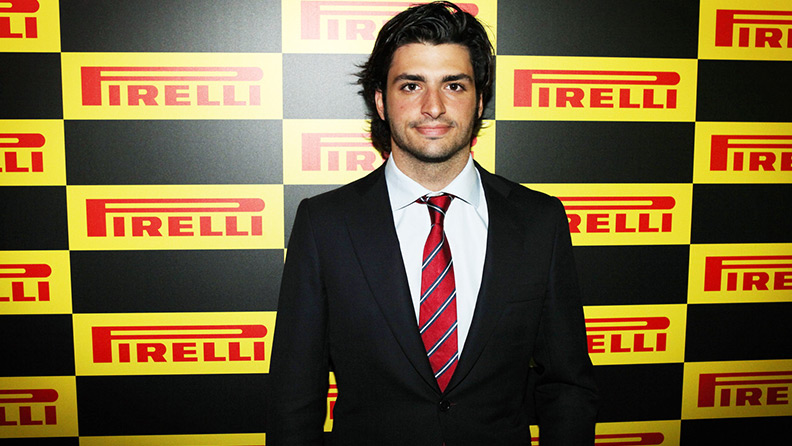 Key Notables: 26, 2 Podiums, 6th in 2020 Championship
Okay, okay, put your pitchforks down for a second, hear me out! Now I know what you're thinking… Why on earth would I take Carlos Sainz, over Lewis Hamilton, who's still on the board? Well, ask yourself this, if you're Franz Tost, knowing that you're running a B-Team, and you had the chance of taking Lewis Hamilton, do you really think Red Bull would let you do it? 
Red Bull in general is in a very, very bad position here. The nature of the format gives the junior team the first pick. You lost your talisman to Haas, and for me, you're picking 4th in a draft that I think has two, maybe three "A+" options. Lewis Hamilton is sitting right there, and you know you don't want him in the junior team, but there's NO WAY he makes it down to #9. Why? Because Ferrari's picking next. They WILL NOT pass up a shot at a driver they've secretly always wanted.
I reckon Dr. Marko vetoes the pick for them. So then what? Well, Sergio Perez in real life, showed that Red Bull is actually willing to bend their own policy, something that they will probably have to tear up now they're at the mercy of the draft. You see known quantities, and I think the best one left, might be the one who got away. And that guy is Carlos Sainz Jr.
Carlos makes a lot of sense, he was one of the "Toro Rosso" camp's longest-serving, he impressed numerous times in the Cola blue, is still only 26, but carries the exact level of experience that Verstappen had earlier. And let's not forget, he was the one who got away from the Red Bull camp when the writing was on the wall that they weren't sure as to whether to promote him or not.
The only real question mark would be his lack of "proving it" in a top team. But I think as an all-rounder, Sainz is still a very solid choice overall. I think you can see where this is going…
"With the fifth pick in the 2021 F1 Draft, Ferrari selects Lewis Hamilton, from Great Britain!"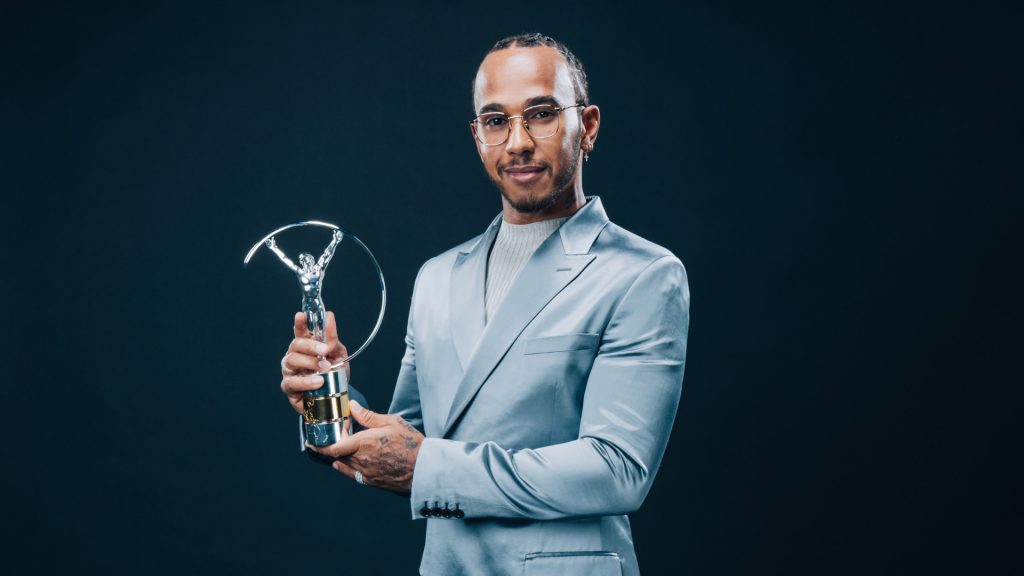 Key Notables: 36, Seven-Time World Champion (08, 14, 15, 17-20), The all-time leader in Pole Positions (98), and Wins (95)
…Yeah, I can't quite believe this one myself, Lewis Hamilton at 5?! And at Ferrari? This is like Emperor Palpatine creating Darth Vader. If there was any karmic justice in the world, Mattia Binotto would have to deal with Lewis retiring instead of signing this contract. But here we are.
Let's not beat around the bush here, it's Lewis Hamilton. The best driver in the world. Probably the best ever. Ferrari LOVES to have a showpiece, big name, brand pushing #1 driver. Michael Schumacher saved their brand. Kimi Raikkonen, Felipe Massa, Fernando Alonso and Sebastian Vettel were all drivers the factory built the team around at some point. Charles Leclerc's actual 5-year contract says that he's next in line.
Now they get at least a year of Lewis, who is a marketers wet dream, even if he now might be stuck in the midfield for another year. Yeah, on pure ability alone, he's obvious #1, but at Age 36, you as a team boss are on borrowed time, especially if you haven't got a title contender as a car. That's why he ended up going at five. If you don't hear from me by next week, I've been stabbed with a Pitchfork by a mob of Hamilton fans.
"With the sixth pick in the 2021 F1 Draft, Renault selects Fernando Alonso, from Spain!"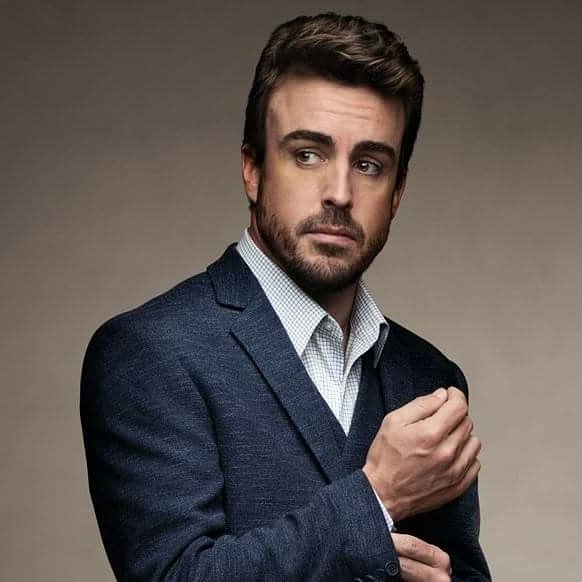 Key Notables: 39, Two-Time World Champion (05, 06), 32 Wins, 22 Pole Positions, Double Le Mans Winner and 2019 World Endurance Champion
Don't think about this one too hard. Renault in real-life just brought back a 39 year old Fernando, two years out of the game despite having a potential ace in the academy with Christian Lundgaard sitting there.
They love Fernando. He brought them incredible success in the mid-2000s and this will be their 3rd stint together. There's no way he makes it back around for Pick 16, so as I've said earlier, take the relatively known quantity and see what you've got. I really don't think Renault was gonna cough this opportunity up, and they're another team that's been unstable with driver lineups and like having a strong #1. Let's not forget, they made a big splash in snagging Daniel Ricciardo from an elite-level seat on a 2-year, £40m contract, and it wouldn't surprise me at all if they did something similar here, and in real-life.
And in-case you're curious, if I was a GM, I would have had Alonso somewhere in the 9-12 range on my big board. Like, he's still probably good, but his age and lack of recent time in the seat gives me concerns about how good he still is. I think there would be safer bets elsewhere.
"With the seventh pick in the 2021 F1 Draft, Aston Martin selects Lance Stroll, from Canada!"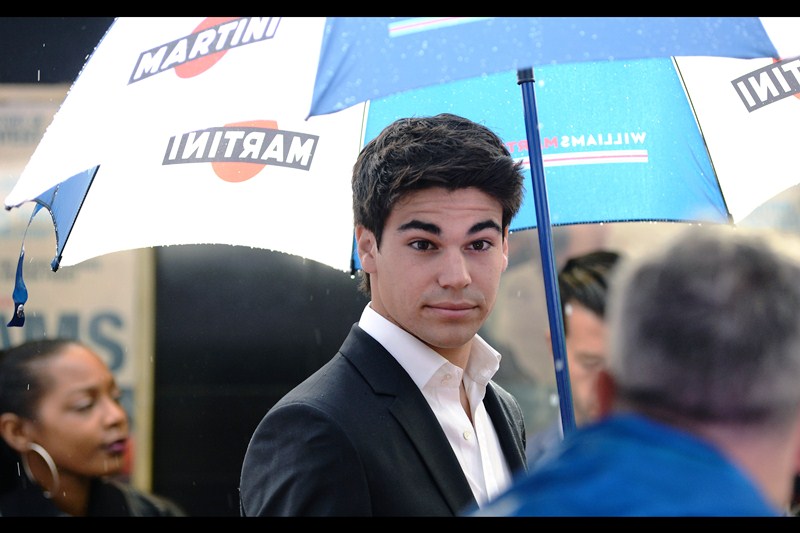 Key Notables: 22, 2016 European F3 Champion, 3 Podiums, 1 Pole Position
Picture the scene. You're Lawrence Stroll. You tried suing the league for breaking off all the driver contracts. You lose. Your son's a free agent. Lawrence probably thinks his son is the best racing driver since sliced bread.
Okay, that might be a stretch too far, but the man's gonna want a return on his insane investments, not only in his son and his career, but the F1 team he's literally just purchased. Could you IMAGINE if after all of that, Lance ends up with another team?
Lawrence is probably crapping himself. He HAS to take his son here. Call it nepotism, but we all know that in reality, Lance is the most unmovable driver in the sport. There's a slim chance that Stroll's still on the board when they have to pick again at #17, but given I've got him about 11-14 on my rough estimate, I wouldn't bet on it.
Don't get it twisted, this is absolutely a reach, but given what we know about Aston Martin, it's the easiest pick I've made in this draft so far.
"With the eighth pick in the 2021 F1 Draft, McLaren selects Lando Norris, from Great Britain!"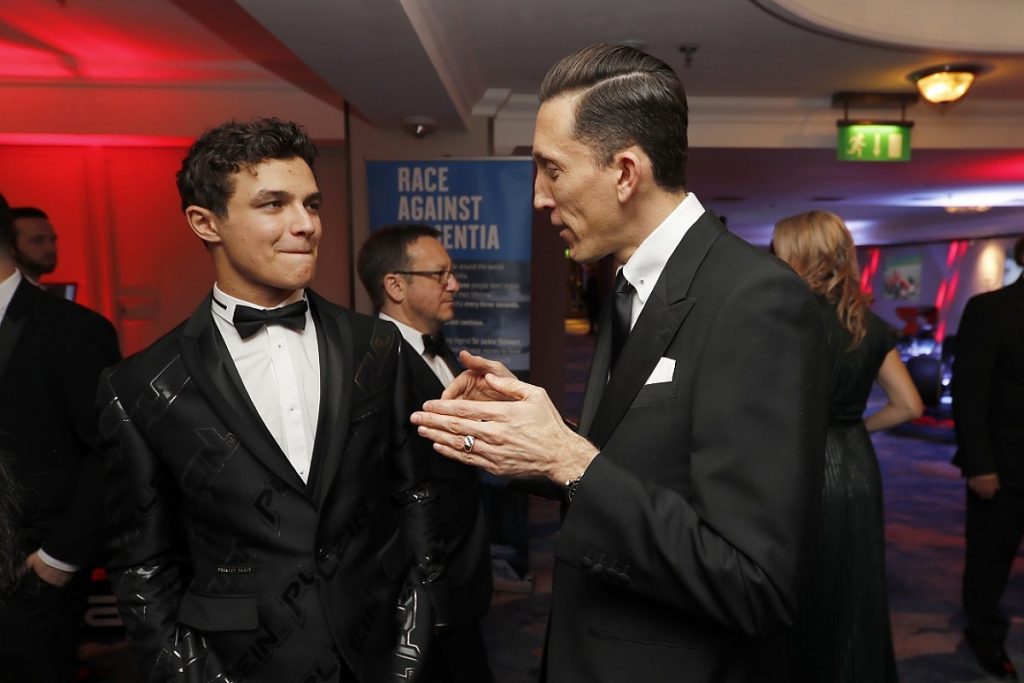 Key Notables: 21, 2017 European F3 Champion, 2018 F2 Runner-Up, 1 Podium, 142,000 YouTube Subscribers
This was another straightforward one. This is one of the first picks I'd consider to be a genuine "fall", as I think there'd be a decent argument to take Lando Norris in the Top 5. Look at this way, he might not have quite the "ceiling" that George Russell was able to show when he filled in at Mercedes. But he might have the higher "floor" in that he was blessed with a very good opportunity in reality with McLaren, and has had a very good career to date.
If you're right on the tail of Carlos Sainz Jr. from the start of your career till now, you're on the right track. Might genuinely be a slightly better qualifier too. You're only 21, and you're another marketers wet dream, appealing to the Gen Z new era of fans. And McLaren were absolutely not passing this one up. He was seen as a top asset from his age 18 F2 season, knocking back a trade for James Key to keep him on the books, as well as releasing a very talented Stoffel Vandoorne when they cleared the decks to bring him in..
Lando Norris is a real deal, and quite possibly the steal of the draft at the eight spot.
"With the ninth pick in the 2021 F1 Draft, Red Bull selects Daniel Ricciardo from Australia!"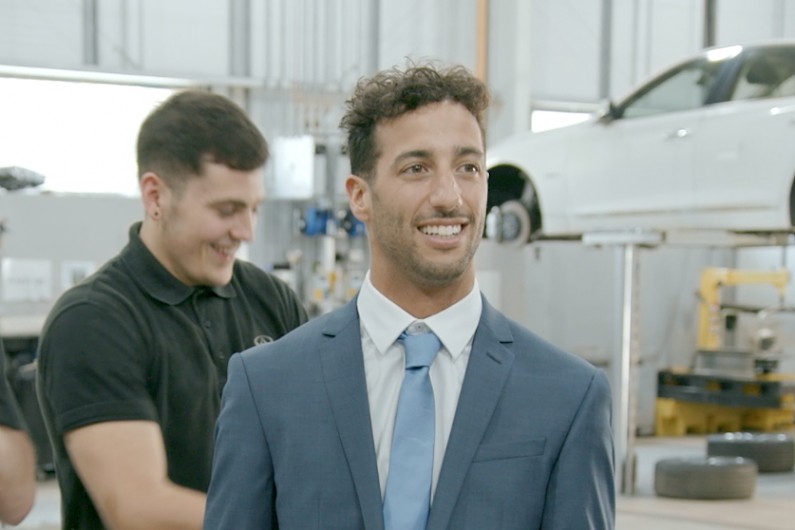 Key Notables: 31, 7 Wins, 3 Pole Positions, 3rd in 2014 and 2016 World Championships 
Okay, confession readers. THIS was the hardest name in the draft for me to select. I was honestly split between two drivers – Sebastian Vettel and Daniel Ricciardo, two former academy graduates who have made great careers for themselves out of Red Bull.
I was sitting there thinking: "If I was Dr Marko, who would I take?". There's Sebastian Vettel, a man who won 38 GP's for you in the V8 era and is the greatest driver in your team's history. BUT this was seven years ago, and the other man on the list beat him in the same car.
Ricciardo's a little bit younger, won that head-to-head, and has more recent relevant data. (Let's not forget, he went 1-1 against Max Verstappen as well, so the man's still quality). Also, there's less chance he walks this time as, given the talent pool left, he's definitely leading the team this time, rather than the support role that Red Bull was pushing him towards in 2018.
Given F1 is often a sport of "What have you done for me lately?", I gave Ricciardo the nod here. And Ricciardo is still for me, a borderline Top 5 talent in the field. There's very, very few better, and still has a bit of extra value because he's only slightly above par in age, given he's 31, and could still be good for a handful of seasons. A great, proven all-rounder, Daniel Ricciardo, comes home.
Which means… Oh-no, I'm going to get killed for this pick…
"With the tenth pick in the 2021 F1 Draft, Mercedes selects Sebastian Vettel from Germany!"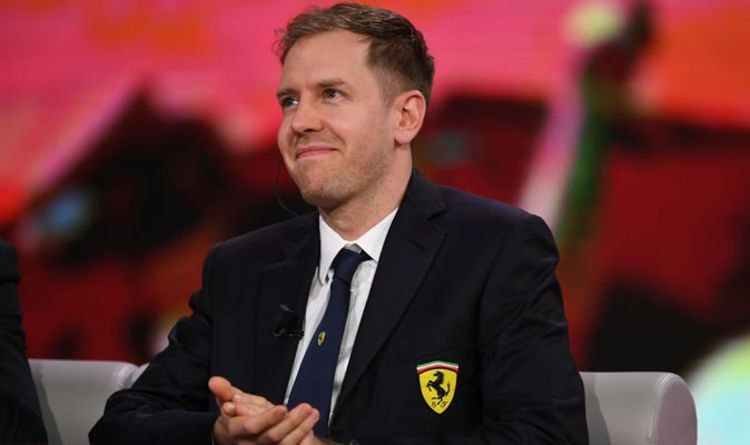 Key Notables: 33, Four-Time World Champion (2010-13), 53 Wins, 57 Pole Positions
Uh-oh. If there's one upside of picking last here, it's that you get back to back picks to end Round 1, and start Round 2. And well… there was always going to be a chance an experienced veteran drops into the back end of the round, and with Sebastian Vettel splitting the room more than ever in terms of what people actually think of his ability, it's actually kind of fitting he's smack dab in the middle here.
Potentially, Mercedes just handed already one of F1's greatest, the keys to the death star. If this works… He probably wins the Championship and cements himself as truly one of the two or three best ever. And this isn't a massive reach either, there was flirting between Mercs and the possibility of signing Vettel a few years ago, but he stuck around and activated an extension in his Ferrari deal.
My personal opinion? If he leads car development and gets the keys, he wins. Simple as that. His greatest successes have come when he's had a car built to his style. No reason to doubt Mercs wouldn't do that, they're the best team ever for good reason, and even though there's fear that he brings his 2019 form with him, I think the good outweighs the bad compared to some of the other names on this list.
So who's Mercs gonna take as his teammate? *Pick is in*…Ah. This'll go down well.
"With the eleventh pick in the 2021 F1 Draft, Mercedes selects Valtteri Bottas, from Finland!"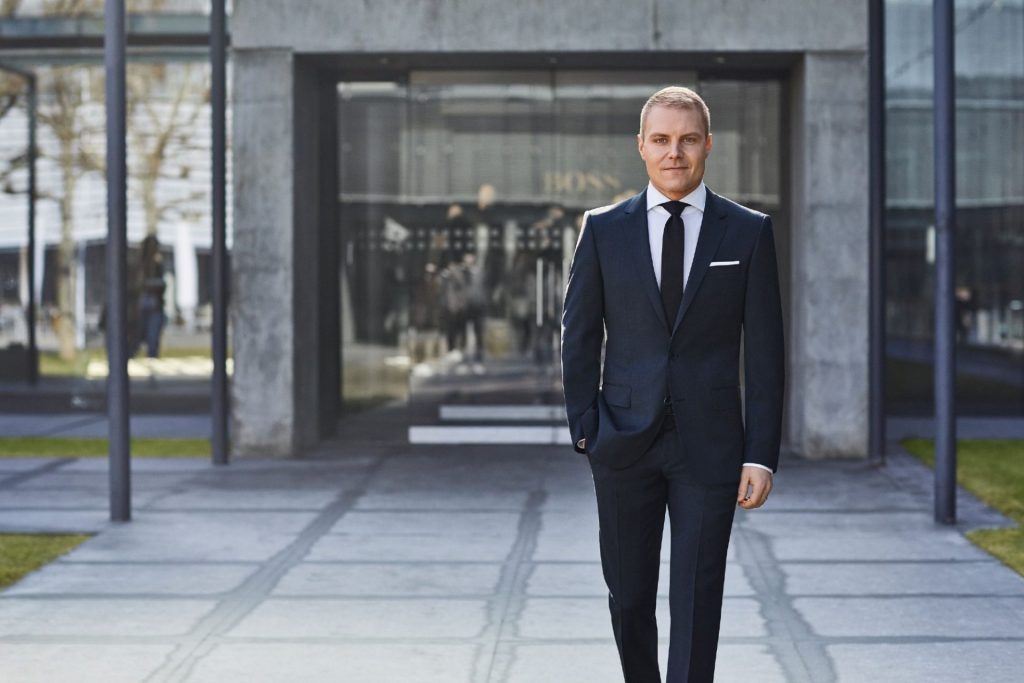 Key Notables: 31, 9 Wins, 16 Pole Positions, 2019 and 2020 Championship Runner-Up
This is another one I think might be controversial. If you're reading this, chances are you were probably an investor in Valtteri Bottas' stock who sold after his 2020 campaign, one of frustration, repetition of yet more failed promises, and a Sakhir GP that made a lot of people rightly question just whether you're good enough for a seat of that level. A lot of that will always boil down to fan curiosity, and wanting a Hamilton threat, said that many a time, but it's fair to have a lot of questions of Valtteri's place in F1 going forward.
I've always aired a bit more on the generous side with Valtteri. Reason being was that I never saw him as a title threat to Hamilton. I saw him as a #2 who could alleviate the toxicity that was breeding in that Mercedes camp. Because by 2016, that was all out in the open. Crew chiefs being swapped, accusations of sabotage and bias, multiple race defining clashes, and one man who sacrificed so much to try and win, he couldn't go on after he won the big one. Bottas was the palette cleanser. From that standpoint, he's done his job.
Sure, he's made that 2nd spot a bit vulnerable over time with Verstappen and Vettel making dents in that Mercedes fortress, but as a #2, there's not many better. He can win on his own terms on occasion, he's got good outright speed in his own right, and let's not forget, man has literally given up a win to help the team out. He's a great asset to any F1 team, and I don't think Toto's scoffing at a line-up of Vettel and Bottas. They'd be title favourites right now if this were real life.
So who's completing Red Bull then?
"With the twelfth pick in the 2021 F1 Draft, Red Bull selects Pierre Gasly, from France!"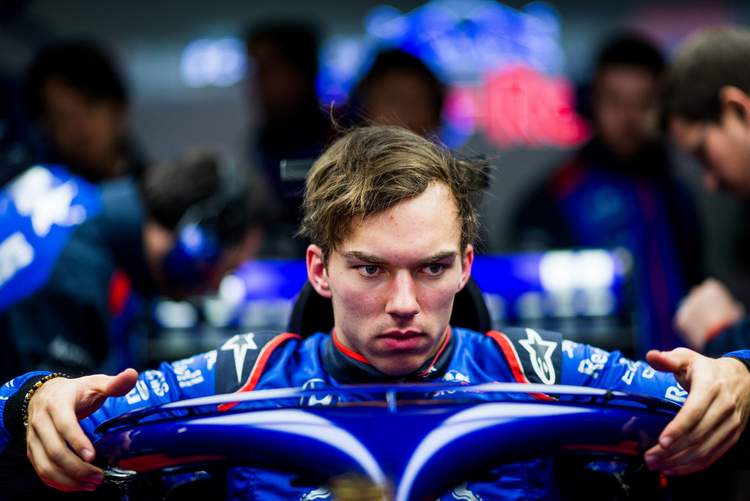 Key Notables: 24, 2016 GP2 Champion, 2017 Super Formula Runner-Up, 1 F1 Win, with 2 Podiums
Here in the Motorsport101 chat, we're a firm believer in second chances. Hence why I'm giving Red Bull their fallen French son, back.
There's gonna be two camps of thought when it comes to evaluating Pierre Gasly. The good side is, he's been genuinely brilliant in the Alpha Tauri/Toro Rosso car. He's often taken a lower-midfield level car and punched it WAY above its weight. The 2nd place in Brazil, out-dragging Hamilton over the line was one of the highlights of 2019. His win at Monza, was one that defined the redemption of his career…
….And that's just the problem. It's impossible to ignore the 12 races he had at Red Bull, where he was 118 points behind his teammate before Christian Horner lied to his face and swapped him for an even more unproven Alex Albon. (That went well.) Your opinion on how those 12 races went, will probably have a massive influence on where you think Gasly is as a driver.
I personally think he's done enough to deserve a second chance. I also think the expectations might be a bit more manageable because I think the team won't be so strongly built around Verstappen. And again, he's a known quantity in that Red Bull camp, so he should be a little easier to integrate.
If anything, it's a shame that his brief time at Red Bull so clearly blotted his copybook. I think he had Top 6 level upside in this scenario if it wasn't for that. Speaking of second chances…
"With the thirteenth pick in the 2021 F1 Draft, McLaren selects Sergio Perez from Mexico!"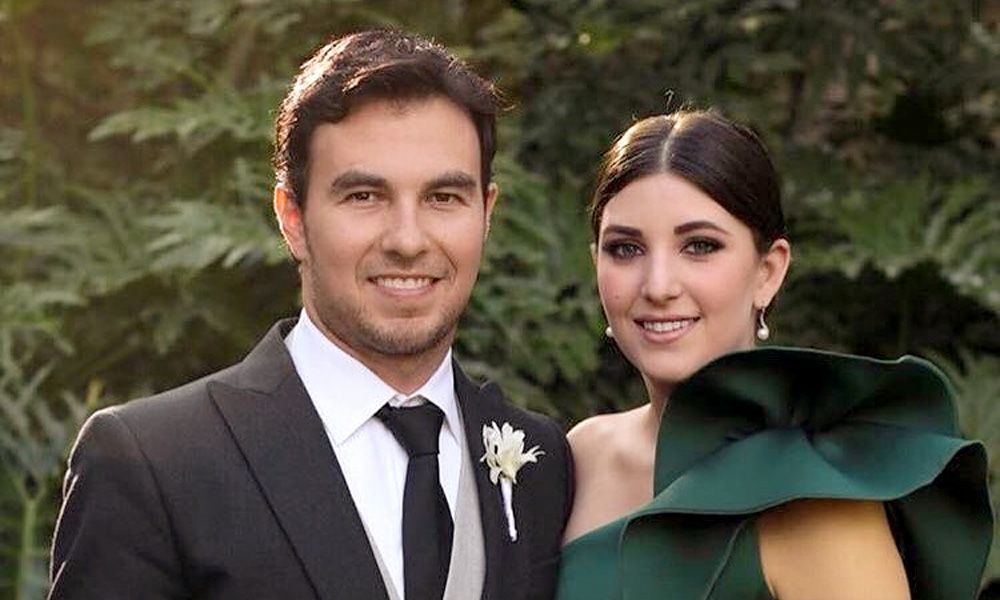 Key Notables: 31, 1 win, 10 Podiums, 4th in 2020 Championship
It wouldn't be an upper-midfield level seat in F1 without Sergio Perez now would it?
If anything, Perez is a little unlucky here. Man's coming off the year of his life, where despite missing two races via COVID-19, he finished 4th in the Championship, finally reached the winner's circle, and finally got a top-tier seat. Here… He's 13th. This is absolutely another "fall", because on pure ability right now in real life, if you had Perez in your Top 5, I wouldn't argue with you.
For me, in the nature of this draft, the problem is, is there isn't a stand-out attribute here. He's 31, so he doesn't have a good case for longevity. Yeah, he's shithot right now, but this is a guy who's unproven at the very highest level (2013 isn't as relevant anymore), and if you're one of the bigger teams, which start coming up near the middle picks, taking Perez could be seen as a punt still. And with the unfortunate nature of drafts, where teams might have priorities elsewhere, and different mentalities, sometimes, guys slip out of place. McLaren's gotten another steal here at the #13 spot, Perez is one of the sport's great veteran midfielders and is a fine asset for just about any team.
"With the fourteenth pick in the 2021 F1 Draft, Aston Martin selects Nico Hulkenberg from Germany!"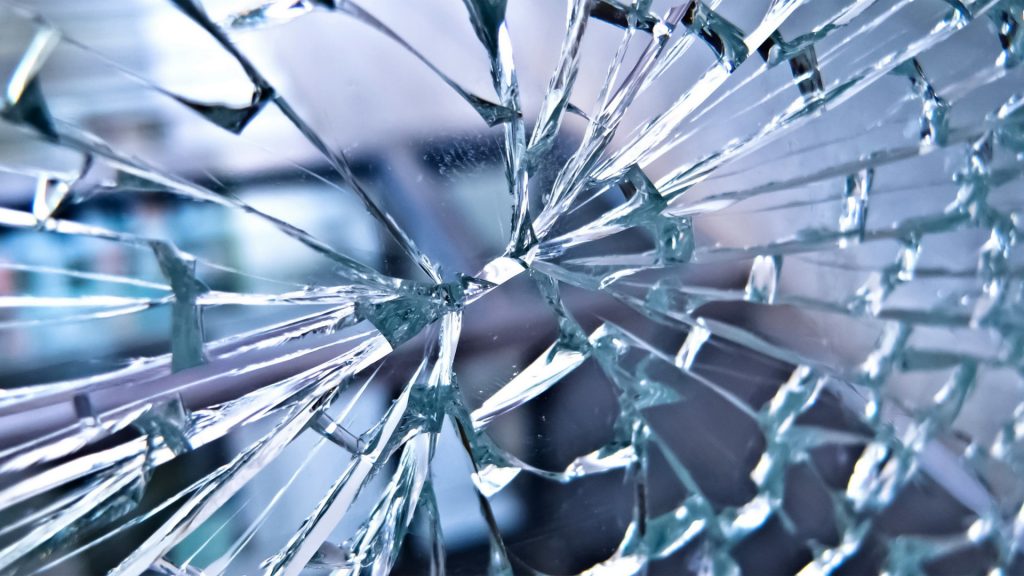 Key Notables: 33, 182 Career Starts (Somehow without a podium), 1 Pole Position, 7th in 2018 World Championship
SURPRISE! I did say there might be a few left-field choices in this draft, and this is most likely the first one. I honestly looked at the big board of who was left from the 2020 field, and the only man that I really thought was on this sort of level was maybe Kevin Magnussen, and he's spent half his career driving for a donkey.
One of the genuine surprises of 2020, was Nico Hulkenberg filling in for Racing Point on three separate occasions when both of their drivers contracted COVID-19. He only got to race in two of them, but both performances on extremely short notice were incredibly impressive. Germany in particular, where he went from 20th to 8th on 36 hours notice as Lance Stroll got sick on Friday night.
It was proof that Hulkenberg absolutely still belongs on the grid and is good enough to take good machinery and perform well. He may not have the highest ceiling, but there's always value in a very safe pair of hands. Little on the older side, but by the time you get to pick #14, you're gonna have to start making compromises and safety in the first year of a brand new team might be the way to go.
"With the fifteenth pick in the 2021 F1 Draft, Renault selects Esteban Ocon from France!"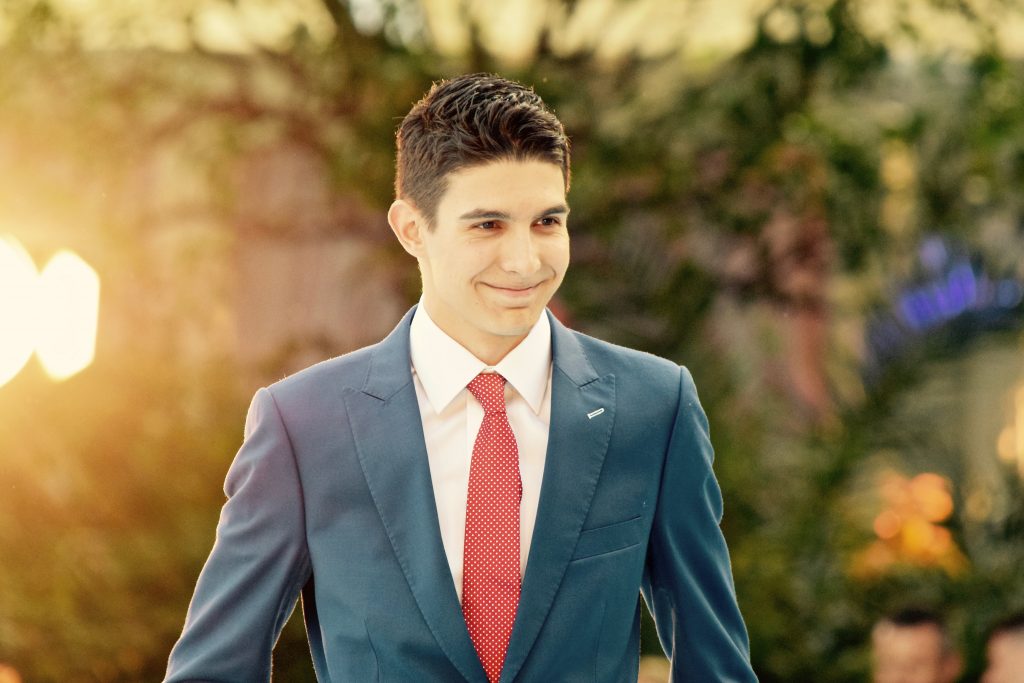 Key Notables: 24, 8th in 2017 Championship, 1 Podium
Esteban Ocon is a difficult case here. I honestly really struggled to place him when it comes to talent, value and any intangibles. If this draft happened three years ago, Ocon would probably be in the Top 3, as a 21-year-old, super consistent prospect who was giving Sergio Perez a real headache. It's amazing what being a fringe member of the Mercedes academy does for the guy because his stock has taken a hammering since.
A big decline in 2018, genuine teammate friction between him and Sergio, then a year out as he had to make way for Lance Stroll. He got his way back in via Renault, but then had to deal with a prime Daniel Ricciardo. And Ricciardo… smoked him. At this point, there's more question marks than actual endorsements for Ocon at this point, even if his circumstances definitely deserve some mitigation.
I had Ocon going here because there's probably still some promise of improvement, he is still only 24, and in real-life, the biggest pull for Ocon getting the Renault seat in 2020 was because they wanted a Frenchmen in the ranks to please the shareholders. Which is ironic, because the man he replaced, got taken above him in the draft. Poor Esteban.
"With the sixteenth pick in the 2021 F1 Draft, Ferrari selects Mick Schumacher, from Germany!"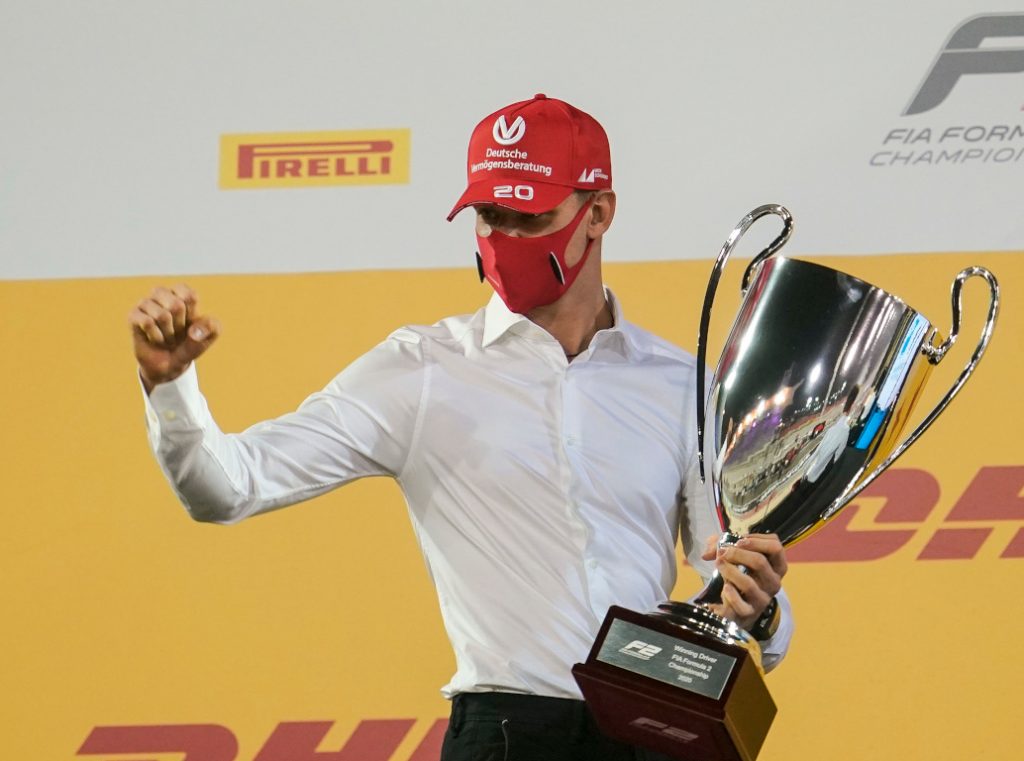 Key Notables: 21, 2018 European F3 Champion, 2020 F2 Champion (Rookie)
I'll keep this one simple: "Why not just skip the foreplay?"
As we've seen with what I affectionately nickname the "Class of 2019", rookies are often the making of their circumstances. For every Lando Norris, sadly, there's an Alex Albon.
This one is tricky. Thanks to Ferrari's power-unit woes, they're in a pickle. You either take Mick REALLY early to make sure he stays in house… and there's no way they could justifiably do that with such quality available in the 2, 3 and 5 slots. Or you pray he makes it back around again and no-one takes a punt on a really talented junior driver. Even if it means putting him in a car that might be a bit beyond him.
If Ferrari doesn't take him, Alpha Tauri is right there… Could you take that chance knowing Alfa Romeo is picking at 17 as well AND aren't keen on being another Ferrari B-Team? You've got to wait till Haas at 19 for the "ideal fit" and that might be too far down the road.
They need to be patient with him. If Mick's career to date has shown anything, it's that he tends to take a year to adapt to his car, then excels in the 2nd year. It's exactly how he won both his major junior titles .For me, you've gotta take him now and take any development pain that comes with that, otherwise, you may lose him altogether. And if you're Ferrari, do you really want a "Schumacher" anywhere else? Even at worst, the merch is still flying off the shelves!
"With the seventeenth pick in the 2021 F1 Draft, Alpha Tauri selects Yuki Tsunoda from Japan!"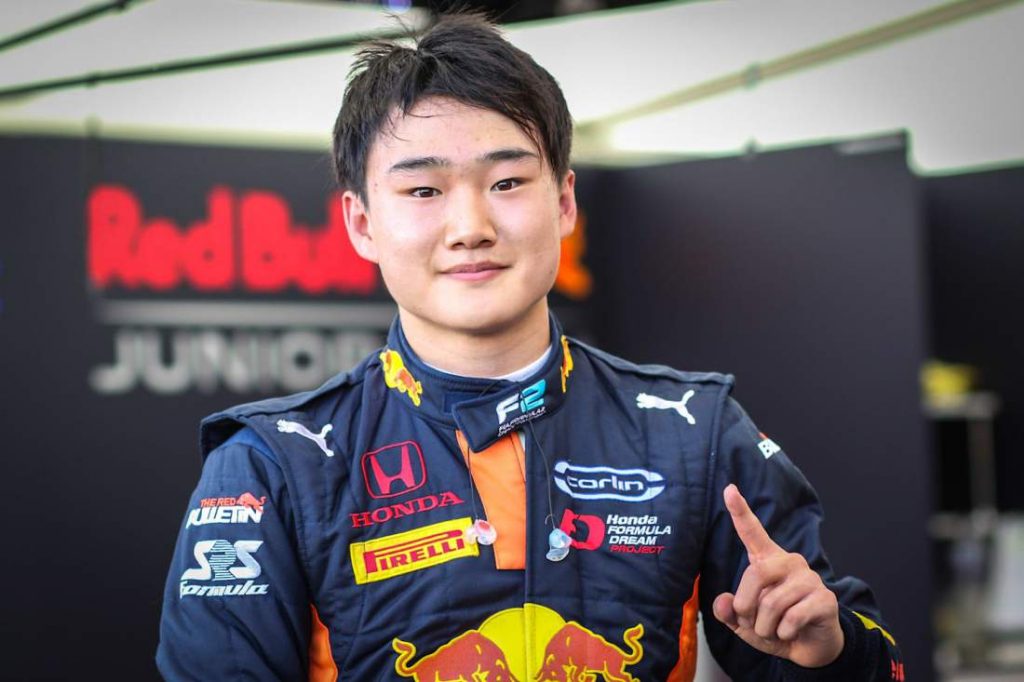 Key Notables: 20, 2018 Japanese F4 Champion, 3rd in 2020 F2 Championship (Rookie)
Again, going to be honest here, if you skip to the end at this point, it's okay. I understand. You've gotten through the better part of 5,000 words by now. And spoiler alert, the rest of the draft is pretty much what the real-life seats look like, because they're relatively no-brainer picks. This is one of them.
Yuki Tsunoda is a really talented, fast learning young man who flew through the junior categories. 2nd year champ in F4, bit slower in F3 but got better as the year progressed. But got the F2 drive with Carlin last year and was a title contender pretty much the entire second half of the season. Never quite had the big points swing to bring him to the front, but nearly stole the much more hyped Callum Illot's lunch money at the end, missing out by just one point.
There's a case with how fast he's adapted, he might be every bit as exciting talent for F1 as Mick is. In reality, if he's anything like Pierre Gasly, he might end up in a big seat very quickly here. Of course, F1 is a totally different animal, but there's a lot going for Yuki here and I think this a lot of value for a guy being picked at 17. F1's first 2000's born driver is very exciting indeed. 
"With the eighteenth pick in the 2021 F1 Draft, Alfa Romeo selects Kimi Raikkonen from Finland!"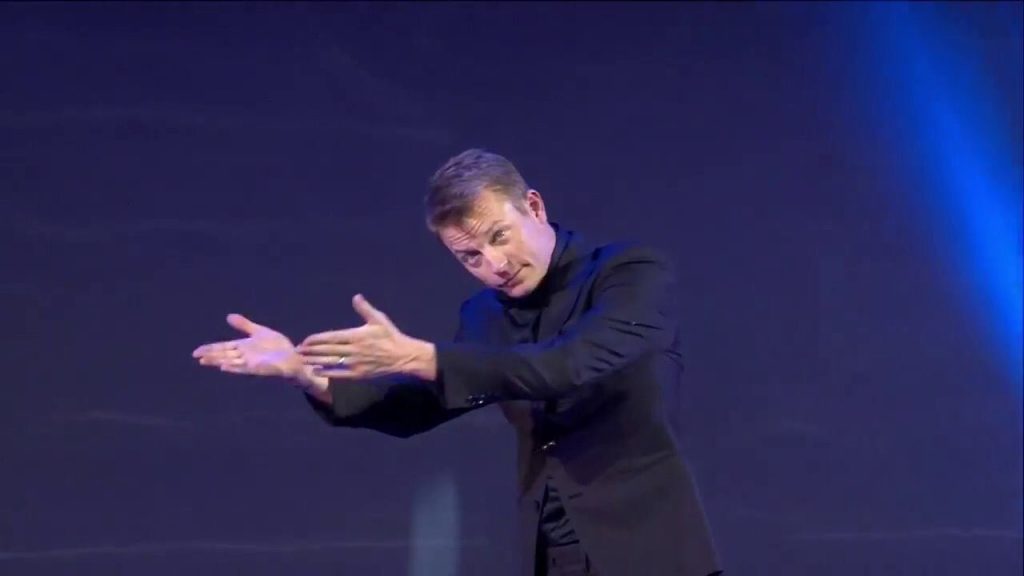 Key Notables: 41, 2007 World Champion, 21 Wins, 18 Pole Positions, F1's Most Tenured Driver (329 Starts)
Yeah, I didn't really wanna pick him here either. But this is clearly a pick that goes along with Alfa Romeo's attitude and mentality. There was a massive amount of speculation regarding the 2021 Alfa seats given Kimi's age, and Antonio Giovinazzi being pretty average, combined with Ferrari's rampant explosion of academy talent on the same power-unit. So it hit everyone for six when Alfa rejected opportunities to sign Shwartzman, Illot and Mick Schumacher to retain their line-up.
I don't know if it's stubbornness that Alfa really doesn't want to be just another Ferrari affiliate (Haas clearly do), but they do seem to be content with the drivers, Kimi Raikkonen in particularly, given his popularity (Man got legit mainstream commercial work this year), and the fact he's not completely over the hill, even going into his Age 42 season. Kimi also seems content to just keep driving, he calls it his "hobby" after all. And with the car being the real root of their issues, I guess they just wanna keep things the same. And hey, you just got Charles Leclerc back, that can't be bad, right?
"With the nineteenth pick in the 2021 F1 Draft, Haas selects Nikita Mazepin from Russia!"
Key Notables: 21, 2nd in 2018 GP3 Series, 5th in 2020 F2 Championship
You know why he's here.
"With the twentieth pick in the 2021 F1 Draft, Williams selects Nicholas Latifi from Canada!"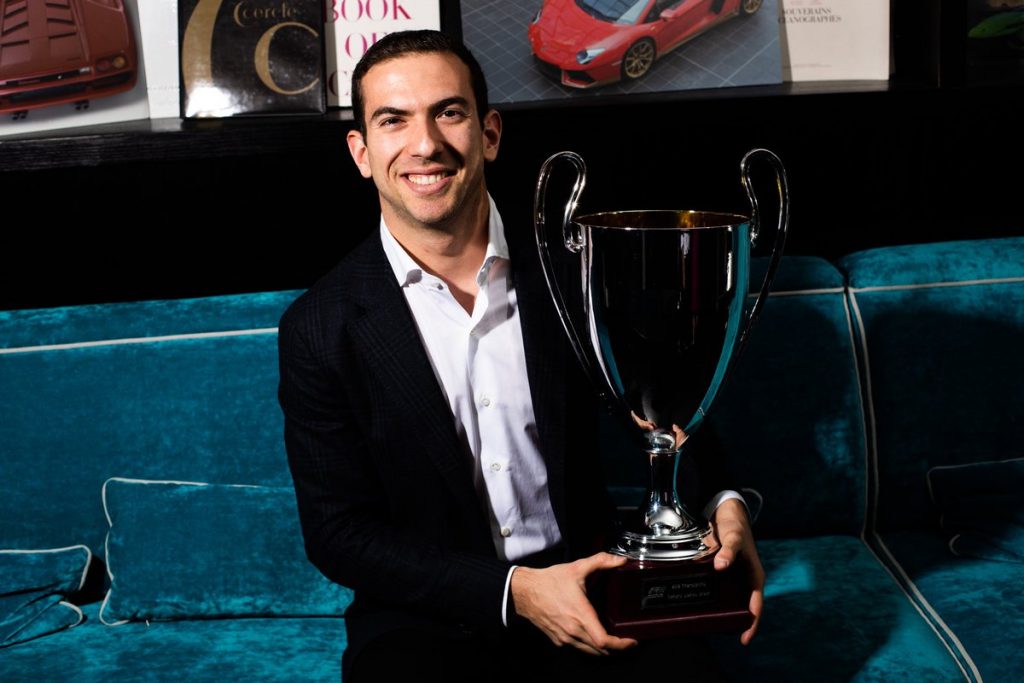 Key Notables: 25, 2nd in 2019 F2 Championship
Welcome to what the NFL calls "Mr. Irrelevent." And we definitely know why he's here too. Look, Nicholas was definitely a bit better than expected for "just another pay driver we don't like", which tends to be the pattern with unremarkable F2 graduates. But he was fine, and we all know that he brings big money to a Williams team still in recovery from a massive downturn via previous ownership.
I was actually kinda tempted to put Kevin Magnussen here, given he recently revealed that a "team worse than Haas" offered him a seat to stay in F1. K-Mag however, turned it down to head to IMSA instead. He'll probably end up in IndyCar in the next couple of years. Glad to see more younger drivers realise there is way more to life in Motorsport than Formula 1.
So there you have it, the 2021 F1 Draft is complete. Some teams will be heading off to the simulators delighted with what they've couped. Others will probably be pulling their hair out. (Red Bull)
Here's the full line-up's one more time:
Mercedes – Sebastian Vettel and Valtteri Bottas
Red Bull – Daniel Ricciardo and Pierre Gasly
McLaren – Lando Norris and Sergio Perez
Aston Martin – Lance Stroll and Nico Hulkenberg
Renault – Fernando Alonso and Esteban Ocon
Ferrari – Lewis Hamilton and Mick Schumacher
Alpha Tauri – Carlos Sainz Jr and Yuki Tsunoda
Alfa Romeo – Charles Leclerc and Kimi Raikkonen
Haas – Max Verstappen and Nikita Mazepin 
Williams – George Russell and Nicholas Latifi
A lot of familiarity, but some very interesting swaps indeed. What would you do differently? What would your mentality as a team builder be? If you have a favourite team, is this line up better or worse? Who do you think got the best deal?
Remember, this was just a fun experiment, treat it as such. I'd love to hear your thoughts on all of this, and thank you very much for reading!