This is a strange one. It's on a subject you'd think would be done and dusted, straight-forward. A deal that should have been tied up months ago. And yet, here we are. Deep into January, the reigning 7x Formula 1 World Champion, Sir Lewis Hamilton, is a free agent. I openly dismissed all of the talks regarding his status as a driver a couple of weeks ago, but even I have to admit, this is getting weirder by the day, and by any measure, this isn't normal.
"Silly Season" in F1 is a fluid, dynamic, thing. We don't normally go deep on contract talks until after the Summer Break, but this year blew a lot of that perception away. Sebastian Vettel, Carlos Sainz Jr, and Daniel Ricciardo were all in talks with new teams while we were celebrating our last "normal" Christmas. F1 went full MotoGP in getting a lot of deals tied down early; two of the top tier seats already locked in with Verstappen and Leclerc tied down to long-term deals.
Eddie Jordan was another catalyst for discussion this morning when he claimed he'd "Let Hamilton walk" if he was in charge. Yeah, I get it, he's a team boss and that's their mentality. You know, the same guy who was willing to give half his team away to sign Ayrton Senna. It's why he won so many constructor's titles of course.
Easy opportunities for roasting aside, the question everyone's been trying to dance around here – "What's the hold-up?" Because let's be frank, half of you reading this are Hamilton fans. Man's mainstream now. The easiest perspective to have here is, "He's Lewis Hamilton, they'll just get it done." The reality is, it might be a bit more complicated than that.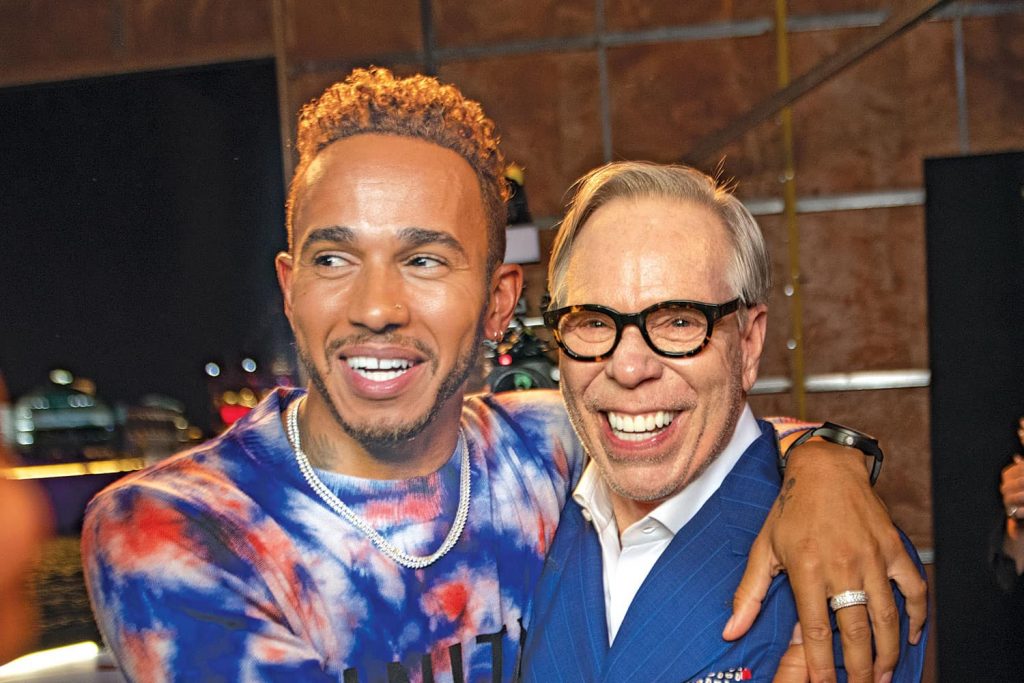 First up, the economics of the sport are different. Mercedes needs to be careful, there's a salary cap coming into 2023. A big element of that rule shift was because of Hamilton's alleged "exorbitant" salary in the first place. You can go above the $30m for your drivers once that salary cap lands, but if you do, the excess comes out of the team's overall cap.
If you're Hamilton, you want to guarantee money as long as you can, because any contract signed before 2023, has to be honored. He's also 36 years old and it's fair to assume that this will be his last major payday. If you're Mercedes, the less you can commit to, the better. It's why #2 drivers like Valtteri and Mark Webber back in the day kept getting one-year deals. If you're the team, you want the leverage.
Another example of this would be Sergio Perez joining Red Bull. Signing an initial 1-year deal with them after their recent track record of drivers would be career suicide (Especially after Racing Point used theirs on him to clear the way for Sebastian Vettel), but it was either that or be unemployed. That's the nature of professional sport and the power of the negotiation table. Perez didn't have a leg to stand on.
Now, this isn't going to be the biggest endorsement of Lewis as a driver, but hear me out here. A lot of his success is in a relative vacuum. Mercedes has dominated most of this era without even a pretender to the throne. Really, the only yardsticks that Lewis has had to date have been:
Nico Rosberg (Who went 1-3 against Lewis overall and retired at 31)
Sebastian Vettel (Who we've finally come to appreciate, but had two late-season collapses and has been mediocre since)
Valtteri Bottas (Beaten into oblivion every year since joining)
Max Verstappen (Who has the same issue Daniel Ricciardo had at the start of the era, just nowhere near a competitive enough car)
And this was truly the year many of us viewers turned on the most recent Finnish porridge master. When you can't even drop your own signature catchphrase without getting carpet-bombed on Twitter, times are rough.
But no, that's not the real elephant in the room here. Nope… We gotta talk about the Bah-Rhombus in Sakhir.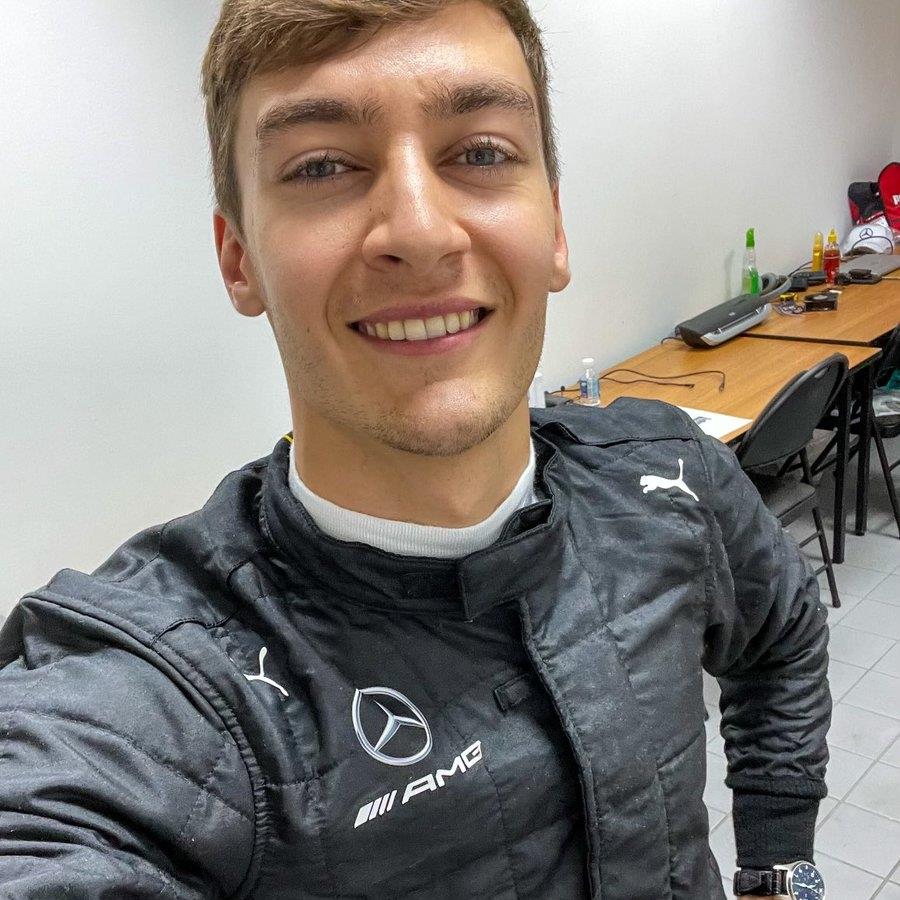 George Russell filled in on three days' notice. Had to race in a cockpit designed for a man 5 inches shorter than him. Wore shoes a size too small; received bloody knuckles from all the times he banged his hands on the wheel and crushed his knees because they didn't fit cleanly.
Despite all that, he was competitive right away, he missed pole by just two-hundredths of a second, and had a debut win yanked out from underneath him. Twice. Amazingly, Russell not winning might have increased his stock even further than if he did. The adversity and determination of coming back from two mitigated errors, as well as the visual metaphor of passing Bottas on track after losing his hard-earned gap, only made his performance look that much better. One of adversity, as well as pure speed.
When Toto Wolff after the race talked about Bottas in the sense of: "We could only make a decision based on what we knew"…it's the sort of quote that's gonna make people think. It's the sort of quote that might make Daimler, think.
Now if I'm being ultra-critical on George Russell here, he's an incredibly hard talent to evaluate. He's had one race against the best of the best. Hamilton wasn't in said race. It was on a track we don't normally race around, and probably won't again unless COVID persists. He drives for a team in the bottom three, significantly worse than the other seven. And his teammates to date have been Nicholas Latifi, who he already beat in Formula 2, and Robert Kubica, who was massively uncompetitive. Over a 23-race season, I'm still not fully convinced his baseline would be what we saw in Sakhir. But it was good enough to plant a seed of doubt, and sometimes, that's all you need.
If you're Mercedes, with a rulebook that's designed to squeeze your resources not far away… If you could get 90% of Hamilton's production for a fraction of the price, you might be tempted to pull the trigger from an economic standpoint. Karun Chandhok made that point during Sakhir's weekend and was laughed out of the room, but I think it's a point that's held more weight the longer this goes on. With a Mercedes W12 bound to still be the best on paper, would a team of Russell and Bottas win you the title? If half the Russell hype he got after Sakhir holds up, I wouldn't bet against it.
Is the most guaranteed success maybe in F1's history worth £40-50m a year? I hope it is. It sure as hell should be. Let's not forget, you're not just paying for Hamilton the driver, you're paying for Hamilton the brand. The man with big-name connections like Tommy Hilfiger (Now on the car and race suits), and POLICE, the maker of those sunglasses you probably can't afford.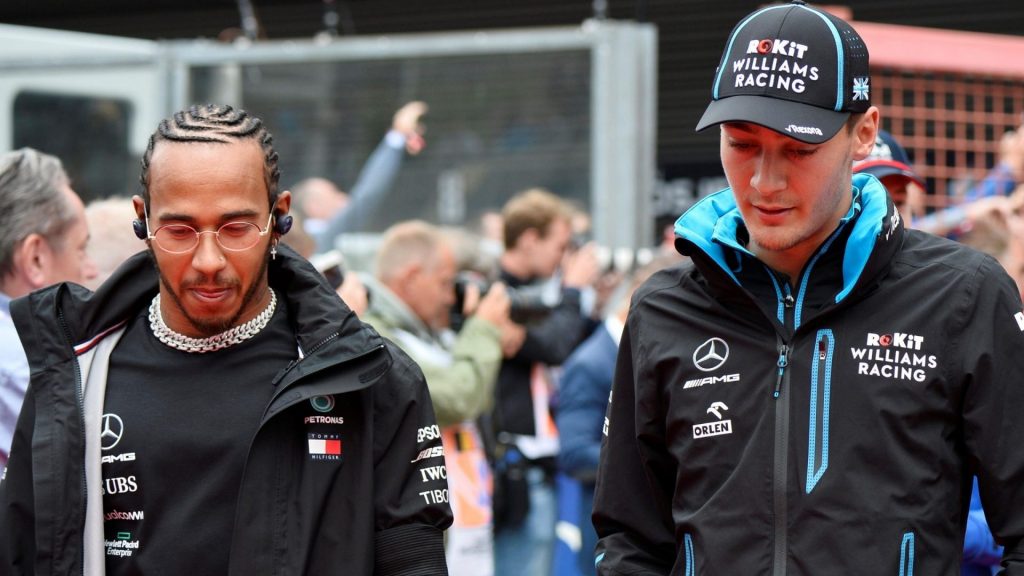 A man who's star power only ascended further via his activism on and off the track. It's a powerful thing when you see Lewis on Good Morning America and Stephen Colbert. They're massive TV shows in a market that doesn't embrace Motorsport as it once did, Motorsport itself being relatively niche in the sporting landscape. The marketing power he brings to Mercedes (and INEOS, who now own a third of the team), is far greater than whatever salary the average tweeter thinks is way too much to pay a guy.
And that's where I'm at. Formula 1 is a sport of a thousand variables. It's exactly why we jumped up and down when Pierre Gasly and Sergio Perez won in the circumstances they did. And in this environment, Lewis Hamilton is the safest bet in the history of the sport. 73 wins and 6 titles since the V6 hybrid era began. I'm pretty convinced that pushing him out of the door would be Honda's level of arrogance, similar to when they pushed Valentino Rossi out the door in MotoGP.
But on any level, the sport's greatest driver is a free agent, halfway through January. The longer this goes on, the more people have every right to question just what's going on with Mercedes' difficult third chapter.