I've missed Formula E. In a sport that is actually way crazier than even us fans make it sound, Formula E is the one series that absolutely embraces the pure shithousery of it all. Pound-for-pound, it's one of the most fun series to watch on two or four wheels. And for me, this was a genuinely great and intriguing weekend of racing. Exciting. Tactical. Intriguing. Unpredictable. Nyck De Vries dominated the opening round from start to finish desperate multiple stoppages. In Race 2, Dragon and NIO, the bottom feeders of the field, had exceptional second comings. It was everything ELSE that made my heart rate 180. So let's talk about it.
A pair of scary ones
This weekend had two colossal accidents that were genuinely scary to watch on the broadcast. Edo Mortara suffered a software failure, where if his front brakes failed, the rear brakes were meant to kick in to slow him down. They didn't, and he ended up hurtling towards a wall. This was actually after time had expired in FP3, and because of the tight nature of the broadcast, Formula E had to get off the air before any news on Mortara became available. He was dinged up and had to go to the hospital but thankfully, okay. It had consequences though, as both his Venturi team and the Mercedes factory team who they share powertrains with, had to miss qualifying and start from the back for Race 2, making sure the error was fixed for safety reasons.
Then during that second race itself, we had three separate incidents on the same lap. Sebastien Buemi in the wall; Max Günther and Tom Blomqvist colliding, and a terrifying incident off-camera as seemingly, Alex Lynn caught the rear of Mitch Evans car, flipped upside down and slid on its roof towards a barricade, destroying the barrier. Lynn had to go to the hospital via ambulance but was discharged the same night. WARNING: Viewer discretion advised below…
We are thankful that Alex Lynn is well after this accident. Testament to the medical staff, marshals and the @FIA who keep our sport safe. 🙌 to Mitch Evans who abandoned his race to run to Alex's aid. #ABBFormulaE #DiriyahEPrix @alexlynnracing @mitchevans_ pic.twitter.com/hp7FTNYR8w

— ABB FIA Formula E World Championship (@FIAFormulaE) February 28, 2021
As a fan and part-time journo, this was terrifying to watch as the incident wasn't replayed, normally the sign in four-wheeled Euro-centric broadcasts that something serious had happened. Britain only had 2 journalists on-site for obvious reasons (Certain publications weren't and wanted to speculate on Mortara which wasn't helpful), and I personally only follow one, so information wasn't going to be as readily available. And when it was addressed on commentary, it was a vague line about going in an ambulance, and then the entire podium celebration carried on as normal. We as an audience didn't really know how Lynn was, we were speculating on Twitter, and when everything went on as per, it only raised more concern.
Now look, I don't think Formula E would have carried on like nothing happened if they knew Lynn was in danger. I also think Mahindra and Lynn's family had the right to be told first what was happening before we as fans do. In the wake of Grosjean in November, we're gonna be a lot more sensitive to potentially bad incidents, and how they're covered. Broadcasting wise, this is about as difficult as it gets. Like playing your favourite sports game on Extreme difficulty, so I'm never going to be super-critical of *arm gestures* all of this, but being a little less vague than "He's going in an ambulance" would have probably eased a lot of the tension.
PS: Incredible humanity from Mitch Evans, who immediately stopped his car and made sure to check on Alex.
Vergne's penalty
Wouldn't be a Formula E race without post-race shenanigans but people got HEATED over Vergne getting a time-converted drive-through penalty for not taking his 2nd attack mode.
There were 11 minutes left out of 45 when the Yellow Flag came out, so about 25% race distance. As a new rule for this season, Attack Mode activations during FCY's/Safety Car's aren't allowed. You're basically overtaking when you shouldn't be, and you have to leave 4 minutes between the end of the first Attack Mode and the start of your second. At my count, 18 of the 22 drivers left had activated their second Attack Mode when the FCY dropped. Vergne didn't really have a leg to stand on here, and he basically admitted as such after the race.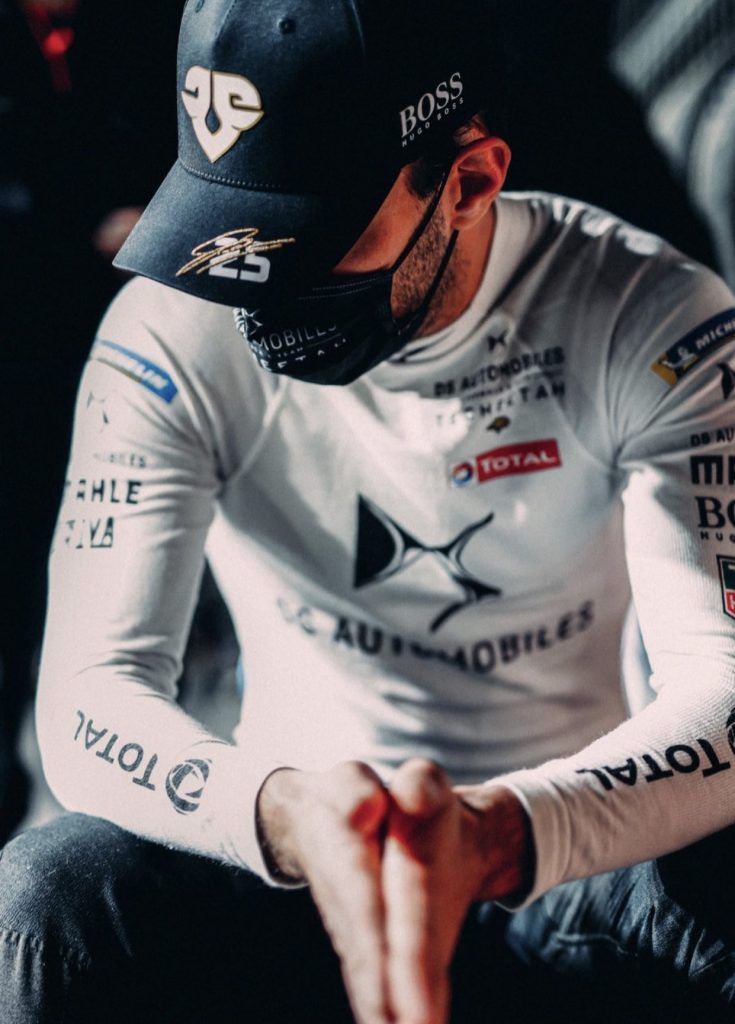 If the race had to be stopped at half distance, I'd understand the need for mitigation. This probably wasn't one of those occasions. Vergne was unlucky more than anything. But that's racing, and the later you leave it, the bigger risk you run of being caught short. Shit happens.
I know a lot of fans get pissy about timed races in single-seaters. I genuinely love that element of unpredictability, not knowing exactly how many laps are left, combined with a potential kilowatt reduction for the time ran under yellow. We talk about wanting Motorsport to be hard so we can't relate to it, but then complain when we don't have a thrilling finish every time.
Oh and that whole bomb thing…
Yeah, turns out some rebels attached some explosives to some drones and tried to attack the race site. Thankfully, they were intercepted about 12 miles away. Now, I don't think it was big a threat as Twitter will make out. Have YOU seen Saudi Arabia's defence budget? No way was an event with VIP's there going to be targeted that easily. Everyone on site from what I was told, carried on as nothing happened.
And yeah, I get it. We're looking for any reason not to race in Saudi Arabia. They're the trending country right now for appalling human rights records, and this is where a lot of fans have chosen to draw their moral compass. There will never be an easy answer as to how to deal with "sports-washing". Judging where our lust for entertainment stops and where our humanity starts. But lest we forget, we literally raced in Bahrain while a Civil War was going on in 2012. Azerbaijan is in the middle of a dictatorship and they're in combat. And don't get me started on China…
If you can't get over a race in Saudi Arabia, that's completely understandable. As much as we try to hide from it, sports and politics should never mix, even if they ultimately, ALWAYS mix. In social media's world, that mix is often put in a box far too small for dialogue and kicked down the road. Why? Because the answers are more complicated than we want them to be. Maybe we should take that on board a little more instead of just saying "Saudi Arabia BAD!!!!1!" for easy likes.