Editor's Note: Hey gang, Dre here. This is the raw video scripts for the entire F1 Season Preview series I've done for the Motorsport101 YouTube Channel, including the final episode for Haas, Williams, and some end of season predictions that isn't due out until Saturday. Put it up because some people prefer to consume their content written as opposed to on video, and I thought I'd give people the option. Enjoy!
Writing a season preview for 2021 is… kinda strange. On paper, this might feel a tad redundant, given a lot of the cars are going to be similar to last season. The more anticipated 2022 regulation change is right around the corner. By comparison, this season already feels like a bit of a placeholder, a 2020.1 as it were. But with quite a wild silly season with nearly half the grid in different spots and adapting to a couple of major new rule changes kicking in, I think this could be a season where the few small tweaks might add up to make a difference. Or Mercedes just runs over everyone again and we cry for 2022 to come knocking while we wait for our vaccines.
Speaking of which, with COVID-19 still rampant, and other countries all over the place in terms of vaccination programs, travel bans, regulations on large events and exemptions on elite athletes, I'll be shocked if we actually get all 23 races in. In the time since I wrote the first draft of this script, the odds are actually a bit brighter with Monaco being prepared, and Baku definitely on but without fans, but I'm still wary for anything outside of Europe.
We'll also have a cost cap, and wind tunnel allowances for this season. Combine that with the sport finally realizing that a £200m new team entry fee was about the dumbest way of trying to bring in new teams, the sport is finally realizing that cutting costs and giving more resources to the weaker teams are generally a pretty good way of enhancing the competition. Better late than never. I think it'll take a little while before we see the actual benefits of this play out, but it's certainly a step in the right direction. Don't let Marc Marquez's two-wheeled domination at face value fool you, Dorna giving dividends to the customer teams, their concession system and standardizing the electronics was the best thing the series has ever done.
There's also a decent chance of three experimental "Sprint Races" coming later during 2021, shortened races to set the Sunday grid to replace qualifying. I don't really have an opinion too strong on this one. On one hand, Qualifying is pretty much the best thing about an F1 weekend, but a 3-race experiment for more racing is something I'm finding hard to object to. I guess it will directly boil down to how you feel about the product; but the finer points like tyre allocation, managing power-unit components, and race weekend structure are going to be the determining factors to see if this actually goes through.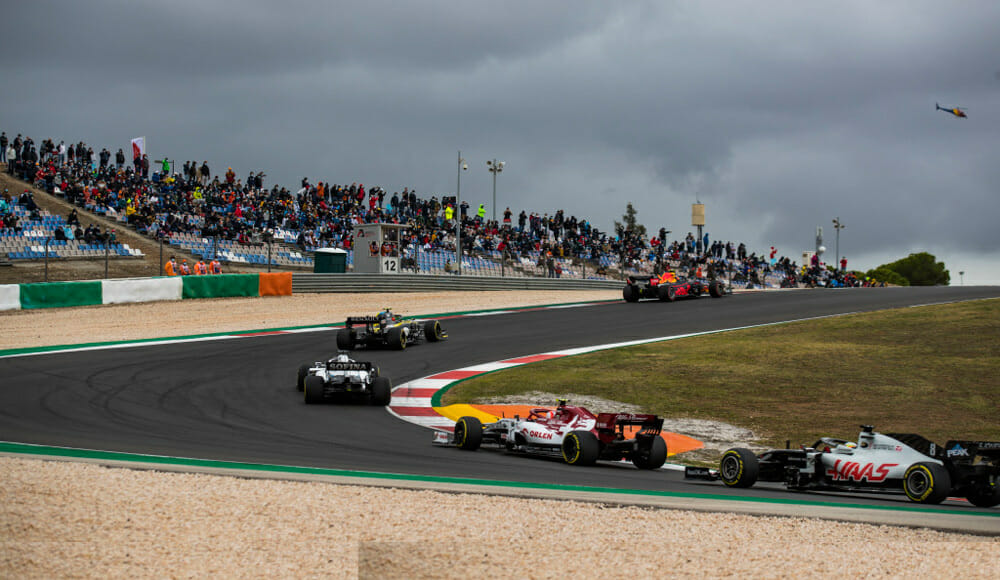 So, what about the teams and where they stand? For once, Mercedes' biggest issue might be what lies ahead. Lewis Hamilton finally signed his new contract on February 8th but only for one season. It means all three of their main protagonists are free agents at the end of the season. And yes, that includes George Russell. Is Hamilton going to have a massive incentive to carry on if he takes the last major counting stat left, an 8th World Title? Is he curious to see the 2022 regulations? What's his level of motivation going to be, come December? Are Mercedes content with Valtteri Bottas as a #2? Is George Russell worth the gamble a year from now, or risk losing him when you don't know when Lewis is going to retire? It's a lot to untangle and there's no easy answers. Just see the last Drebrief video I made.
But what about everything else? DAS is banned for them now but it never really felt like that was the difference maker that pushed their dominance back to 2014 levels. But now Lewis is confirmed, Mercs should have nothing to worry about, they have more than enough in hand to smoke everyone with relative ease. If it weren't for Verstappen's heroics, they'd have half a second on the field, comfortably.
Their drama is still all wrapped in off-track politics. INEOS now owns a third of the team. There's a lack of confidence with Toto Wolff staying the course, even after signing a new three-year deal, and a sport that's absolutely trying to stifle their dominance. If I didn't know any better, that still sounds like a potential exit plan.
Mercedes are still the landslide favourites for good reason. It's going to be 2022 and beyond where the interesting dynamics lie. Consider the Hamilton free agency drama a preview of what could lay ahead as Mercedes deals with its difficult third album. It may shape the future of the sport for the next decade.
Red Bull Racing had the best and worst thing possible happen to them last year. It dominated the final race of the season, so it gave the media just a little sprinkling of hope that Year 8 of the V6 hybrid era is the year they finally put it all together. Spoiler alert folks, this probably isn't happening and if you keep falling for this false hope, then I can't help you.
Red Bull always ends up regressing to the mean. A good team, there to clean up if Mercedes have an off day and not much more. Two to four wins a year, not the eight to ten where you can really start thinking about a title challenge. Popping bottles when they won in Abu Dhabi to beat a Mercs team that didn't touch their car after Belgium, with a still recovering lead driver says a lot about their current state of play.
Max Verstappen is a fantastic driver. If you said to me that you think Verstappen's the best driver pound-for-pound given the car he's in, I wouldn't argue with you. People made that argument about Fernando for years. Max is a juggernaut that will absolutely get the best out of his… package. Serious race pace, a removal of the over-aggression that plagued his early career, and is now good enough to genuinely bring the fight to Mercedes at his best. The only other guy in this era that's really done that, has been Sebastian.
But this may be the referendum we've always wanted on that precarious second seat. With all due respect to Gasly and Albon, Red Bull's game of hot potato, finally came back to bite them and forced them into the TERRIBLE situation where Sergio Perez, the sport's midfield king, had to step in. What a hardship.
Perez himself is in a very sticky situation. He's 31, in his prime. Came off a career year in 2020, but going into the most dangerous seat in F1, against one of the very best in the world. And he's only on an initial one-year contract with two very talented drivers in the junior teams below, and the old assumption has now gone that Red Bull will only promote from within. To paraphrase Rory Breaker from Lock Stock and Two Smoking Barrels: "You're going to have to work very hard to stay alive here, Sergio".
Mercedes are leaving Red Bull with little choice but to try even harder to find a consistent second scorer. Even the most critical of fans with anti-Bottas' agendas have to admit, he is good enough to ensure Verstappen can't be a title threat on his own. If Perez is near Max's level, even if he takes a few points off the Dutchman here and there, it will be a net positive.
Get within 100 points of Mercs and it might give the boys in silver something to think about. That I would consider a makeable target that isn't completely pie in the sky. I think Red Bull is still comfortably the sport's second-best team, but just how content is Horner and Marko with that? Another team that will have 2022 at the front of their minds, an era left behind with a good chance of having very little to show for it.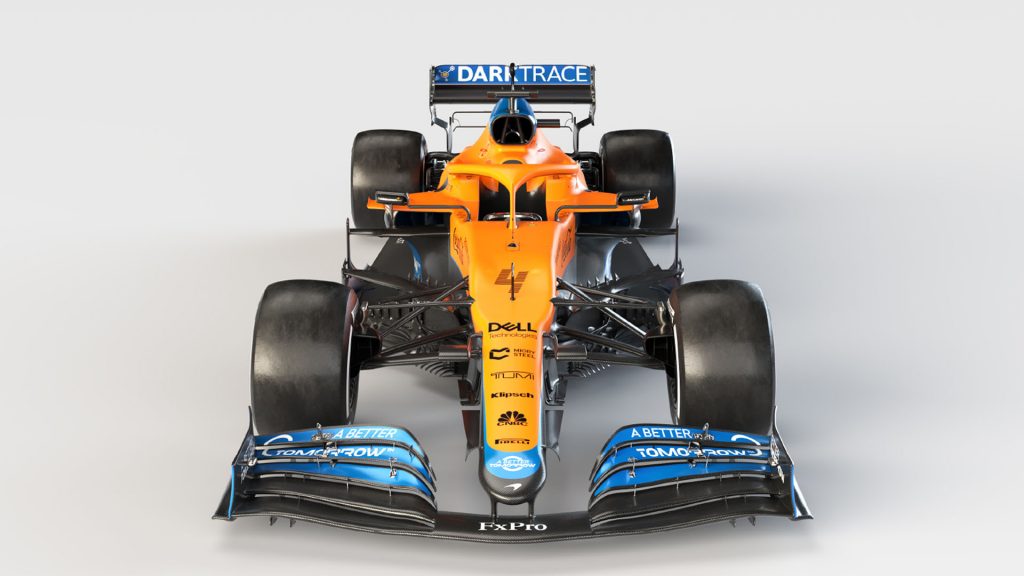 Next up, the likely battle for the bronze and the two favourites in that fight. Now forgive me, as the McLaren section is a little shorter, there's another full Drebrief on them from February you can watch. But for the first time in nearly a decade, the Woking factory is actually showing some promise of returning to something like their days in silver. It's easy to forget that a year ago, they were begging their owners; the Bahraini Royal Family for a loan just to keep the doors open. They had to cut 1,200 staff and put the rest on the UK's furlough scheme. Despite that, they had their best season since 2012, winning new fans over with Lando's increasing internet popularity, and snagged a couple of podiums on merit.
Losing Carlos Sainz is sad for the bromance fans out there, but they were able to bring in Daniel Ricciardo, a man who shockingly wasn't mentioned enough in all those 2020 Driver of the Year discussions after kicking ass in his Renault leaving party. It'll be a fun yardstick for Lando Norris to see where he stacks up. He ran Carlos close, but Ricciardo is a borderline Top 3 driver in the field, and if Lando wants to be judged against the Verstappen and Leclerc's in the new wave of elite Gen-Z drivers, this will be his graduation test. The critics won't be so kind in Year 3.
But McLaren has done everything right. Grab big-name sponsors, raise more capital by selling a chunk of their team. Got back into bed with an old three-pointed flame to mitigate some of their newly green-coloured competition. That way, they shouldn't lose so much on more power-dependent circuits.
There's no guarantee it'll all be seamless to change an entire car to suit a new power unit, it did take them a year to really hit the ground running with Renault as their suppliers.I also think it's still a little optimistic to think of them as potential race winners. 2020 was a year where we three cars essentially formed a breakaway sport. It's what gave us two freakish wins, and 13 different podium sitters, the most in eight years.
But if they can take advantage of others' inevitable errors and consolidate 3rd overall, that would be just fine. If you can bridge some of that incredible gap to the Top 2, even better, because no-one's done that since the V6 era's more aggressive aero phase. McLaren, most definitely a team on the rise again, but on a bit of a knife-edge compared to those around them..
That third spot from 2020 should have gone to the artists formerly known as Racing Point. Aston Martin; when they were still 99% pink, had a more dramatic 2020 than just about anyone on the grid. A wildly popular, yet unpopular driver switch to bring in a four-time World Champion. But having to boot out a beloved, undisputed midfield icon in order to do it. They got docked 15 points for having illegal rear brake ducts. Both of your drivers contracted COVID-19 over the course of the season. One of whom while on holiday. And because the reserve driver was in Berlin trying to win the Formula E title; we all pretended to like Nico Hulkenberg again, standing in at the 11th hour. Turns out he was still pretty good too.
You finally won your first GP since your car was painted yellow and owned by a self-proclaimed "clairvoyant" Irishmen. And most importantly, you sold up and Aston Martin returns to the sport after 61 years on the shelf. Besides that, pretty quiet year.
There's a lot to look forward to with this team. Sebastian Vettel isn't the pull it would have been 2 years ago; but if Otmar is giving him the keys to the castle, then look out, because that's when the German is at his best. There are understandable concerns about the move given how his Ferrari run ended. If you said to me, you'd rather keep Perez, I wouldn't argue with you. But I feel most of us watching will give him the benefit of the doubt, something the German's never really had in his career until Ferrari's bad seasons made people realise: "Hey, maybe it's the team!"
And look, I'm often rather cynical. Intangibles are incredibly hard to measure in a sporting context. But I watched Aston Martin's car launch, and Seb… actually looked happy again for the first time in ages. I can't remember the last time he's been this optimistic since he first donned red. He and Otmar are saying all the right things, that his style is easier to manage, and that rumours of his rear end stability being needed were overblown. I dunno how much to truly read into it, but if they're faking it, they're very good actors.
It's hard to talk about Lance Stroll fairly because he's so unmovable. He's played second fiddle to everyone else in the midfield. 2020 was no doubt his best year in F1 to date and was unlucky not to have won in Turkey from pole, but we need to see more of those days, or else people are still going to be cynical regarding the politics behind his job in the first place. It's Year 5 for Lance and I'm still trying to figure out how good he is, and that's not ideal. He might still be a weakness in that camp. The whole camp might be victims of their own hype and excitement.
It's understandable that Aston Martin has got a lot of people pushing them to the moon. But they're going to face really stiff competition to reclaim their mantle as the kings of F1 middle class.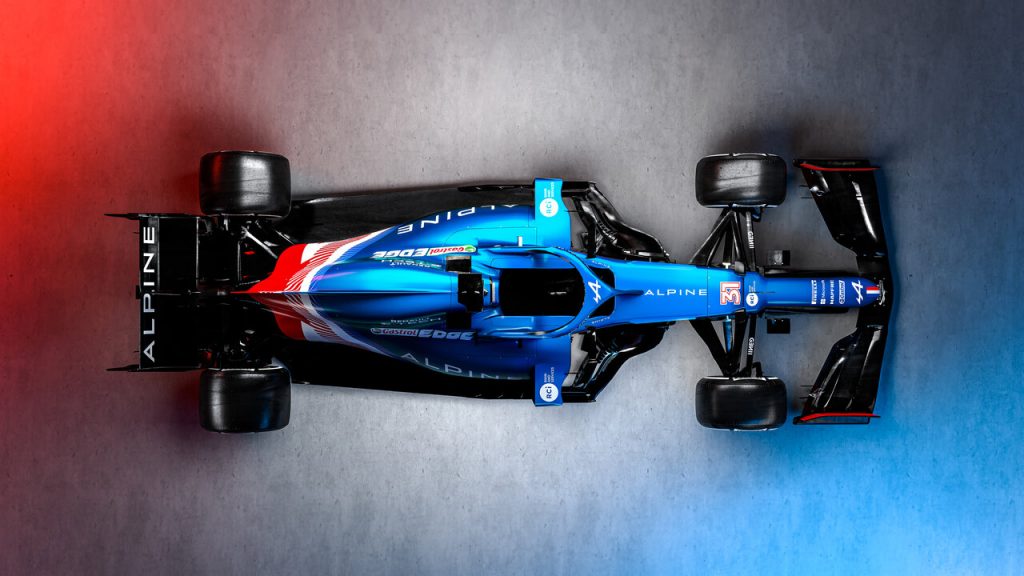 Then there's Renault. Nope, sorry, Alpine. Seriously, why did they rebrand it again? It's hard not to feel a bit bad for Alpine after 2020. They scored twice as many points as they did in 2019, in four fewer races, but didn't improve their league position because everyone around them got better, and Ferrari somehow, were much, much worse. 
Alpine is now on their sixth different driver line-up in the six years since coming back and have also decided to hook back up with an old flame during Lockdown. Fernando Alonso returns to prove that life really does begin at 40, which he will turn in July. Now, I'm not going to pretend that I'm a fan of his, but it's a fair question to ask just what the point of this all is.
Alonso is still a massive name and an icon of this era. But he's also cranky, a bit of a sore loser, somewhat overrated as a team leader, and is driving a car that probably isn't going to win him the third title he desperately craves. It's why it's hard for me to be enthusiastic about something that feels about as redundant as his attempts to win the Triple Crown.
Esteban Ocon's back, but it already feels like he's on Strike 2 after being smoked by the Honey Badger last year. If there's genuinely more stock in Nico Hulkenberg than you (The guy you replaced), you may need a change of scene. I feel bad for Ocon because he came into the sport white-hot and had a stunning rookie season, but he's never been able to come close to that since. Chuck in really established teammates like Daniel Ricciardo, Sergio Perez and now Fernando Alonso, and it feels like he might be biting off more than he can chew. I'd fear for his future a bit more with Christian Lundgaard going into F2 as one of the favourites this year, but it's been 12 years since the academy last promoted a junior.
Look, I'm not dumping entirely on our French cousins here, there are reasons to be optimistic. Three podiums and Daniel Ricciardo finishing 5th in the Championship showed us all that this was comfortably their best season since coming back. There's a big staffing reshuffle with DTS comedian Cyril gone, Marcin Budkowski rumoured to be taking his role, Laurent Rossi becoming CEO, and Suzuki's reigning MotoGP World Champion team boss Davide Brivio joining in a senior person-management role.
Maybe that'll be the shot in the arm the team needs. And don't forget, they're the only team on their own power unit now, so if they can make gains there, it'll be on everyone in front of them. But with the most competitive midfield in modern times around them, the pressure is on for a factory that promised race wins, a year ago.
Quick, you have 5 seconds, name the highest-grossing movie of 1980…It was Star Wars, The Empire Strikes Back. It was also the last year Ferrari finished 6th in the Championship. For Mattia Binotto, it's a question you never really want to ask yourself – How do you recover from the biggest name in the business suffering its worst season in 40 years?
2020 was an unmitigated disaster. Ferrari became a genuine midfield outfit, alienated one of its greatest drivers out the door before the season had even started, put the sport into disrepute over your "legal" power units, then lied about Vettel and blamed COVID-19 to cover your tracks. When your own chairman says it'll be two years before you're expected to contend again, I can't imagine the workplace climate is warm and charming.
They still have Charles Leclerc, the small ray of sunshine on an otherwise cloudy day. He's still a little raw as a driver but is a truly supreme talent being wasted in a car that's massively down in every major department. And don't be surprised if Carlos Sainz is able to keep him honest as the new addition, he's an incredibly strong all-rounder and about as safe a pair of hands as there is in the upper midfield.
It's a high-pressure gig given it's only a 2-year deal and Mick Schumacher is going to be looked at in the same way Emperor Palpatine watched Anakin Skywalker's career with "great interest". But Ferrari arguably has the best driver pairing in the sport now. Let 2021 be a year of rebuilding for the new regulations. Lower your expectations and they'll probably be fine. Just don't expect a redemption story just yet here.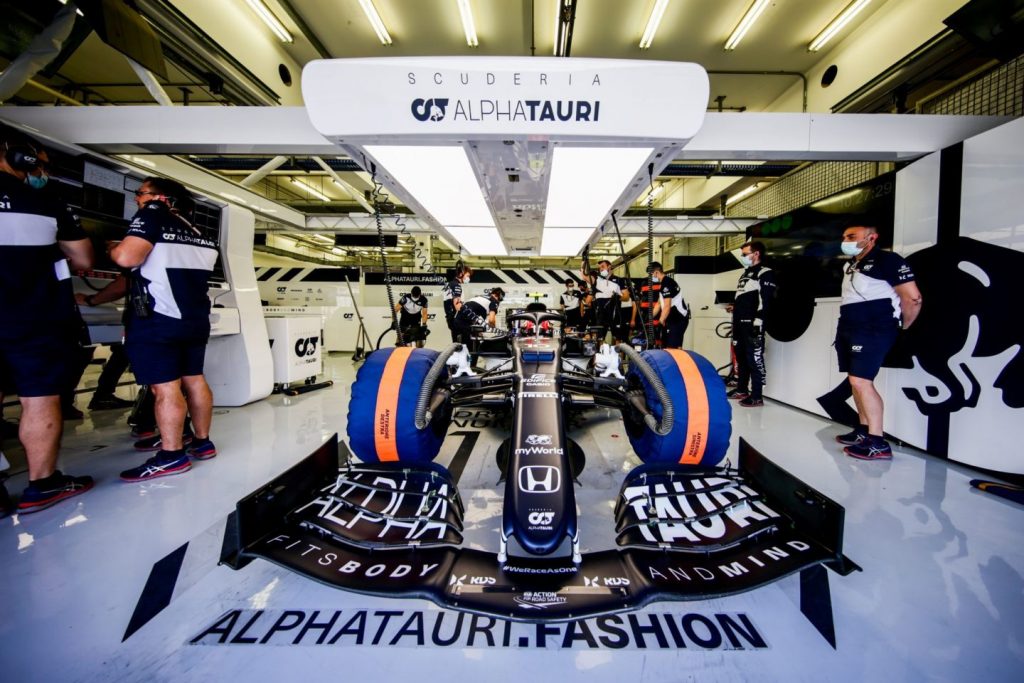 Next up, the Champions of pre-season testing, AlphaTauri. They're all about the driver narratives this time around. Someday someone will write a 20,000 long form piece about the narratives of the Red Bull Driver academy and the struggles between not only Gasly, but Kyvat's career, and the mirror image perspectives they provide. That person might still be me.
The reality is, someone had to finish 7th out of the 7 cars in this performance group last year, and Pierre Gasly's Monza miracle last year seemed to have flattered them a bit. Kyvat was the only man of that group of 14 who didn't end up on the podium in 2020.
So about that driver line-up? In the red corner, Pierre Gasly, a man who's worked very, very hard to regain the lost reputation of his 12-race Red Bull stint, 2020's redemption story in the midst of a chaotic season. In the blue corner, Yuki Tsunoda, Japan's first full-timer since Kamui Kobayashi, and F1's first 2000's born driver, a super-fast to adapt talent that nearly stole Callum Illot's lunch money at the end of last year's Formula 2 season. The way that Sergio Perez's contract is structured with just the first year guaranteed, could easily make this a 1-on-1 shootout for the 2022 Red Bull set.
If Perez got the job to begin with, it's a sign that maybe Red Bull can admit they might have misjudged the Gasly promotion in the first place. Either that or Tsunoda has a golden ticket to the top just in case Perez shits the bed. Either way, that's the real sauce here, we don't really care that they're the bottom of the midfielders given their junior status. There's potential for improvement with Honda's swansong season as a power-unit supplier, it's totally new for 2021, but that shootout is one of the most intriguing stories of maybe the entire 2021 grid, so keep an eye out for it, there's going to be ramifications there.
And now we get to the bottom tier, the teams significantly off the rest of the pack. Alfa Romeo was the people's choice for the team hoping to promote all of the Ferrari Driver Academy at once, even if the team's always been adamant that they don't want to be just another Ferrari B-Team.
So they threw a curveball and ignored all three of Callum Illot, Mick Schumacher, and Robert Shwartzman and decided instead to just keep their current line-up. Alfa seems content just being a platform for Kimi Raikkonen as long as his wheels don't completely fall off as a driver. He's nothing special as he heads into his Age 42 season but for Alfa, that's okay. I suspect the disdain at him not being replaced is a war between long-standing Kimi fans, and the folks who are always pining for new blood at every turn. I call it "Shiny Hood Ornament" syndrome.
Antonio Giovinazzi gets another year as well. But he's another driver that could be on his final chance given a lot of his race progression last year was based on launches off the grid and not much else. Gio is a fine driver, but I'm not convinced that there's more to come.
As said, Alfa want to stand up on its own merit, and while nothing about their driver line-up is a major cause for concern, they've never really replaced Charles Leclerc and it's starting to show. Being saddled with Ferrari power units doesn't seem to be helping either. Honestly, it's hard to see an easy way out for a team that's certainly better than single-digit points, but also keeps spinning its wheels.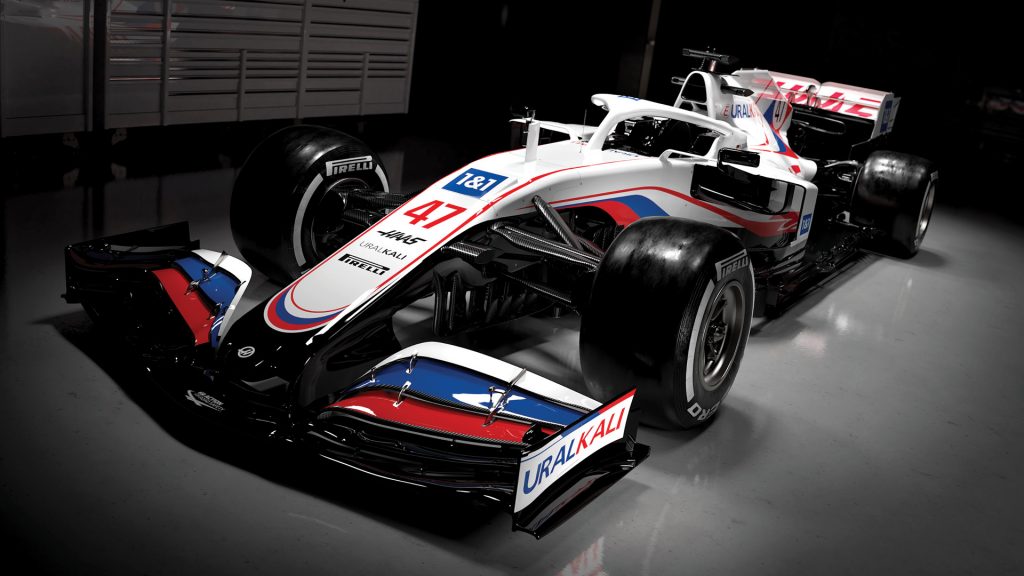 And then we go to the team with the biggest red, white and blue elephant in the room, Haas. For no better words, Haas are an absolute mess on and off the track. Purely from a performance standpoint, they were woeful in 2020. Second worst on points, league leaders on DNF's, and the eye test showed even Williams looked better than them towards the end of 2020. The reality is, that's their main competition right now. Haas are getting more resources via Maranello chipping in, but we're unsure of all the details right now. Haas has already admitted that 2021 is a transition year before the new regulations kick in. This car will take no development whatsoever. You hire Mick Schumacher, a guy who tends to take a year to really get up to speed… even if this year already feels redundant.
Then there's Nikita Mazepin. Someone that probably wouldn't be deserving of an F1 seat on merit alone. He was already coming into the sport with a string of dirty driving and douchebag temperament as is, but then in December he put a video of him sexually assaulting a woman on his Instagram. A hardcore social media campaign was pushed by angry fans online, but ultimately failed.  Allegedly, Mazepin's family has been rumoured to have bought a significant stake in the team. Unfortunately, in today's world, some rough PR will never outweigh the need for survival, especially for a team that's rapidly gone downhill in the last two years and is looking for a means to get the doors open. Is that worth the job security of the 200+ people Haas currently employed? You be the judge.
If you ever wanted a reality check as to why the #WeSayNoToMazepin hashtag was never going to work, Haas just painted their car in 2021 Russian flag colours to support Dimitri Mazepin's company as a title sponsor. A sponsor, who's original logo isn't even red and blue.
Ironically, his son can't even represent his country until 2023 due to the World Anti-Doping Agency's ban on the country from sporting competitions. Oh and by the way, they're investigating that livery as we speak. WADA themselves are a genuinely problematic organisation, and they're the good guys here.
For many reasons, it'll be hard to care about this team going forward. We're only really here for Mick, and for him, this might actually be a blessing in disguise. Less of the usual second-generation wonderkid hype; or comparisons to the very best that's come through in the last half-decade, but a chance to get his head down and get on with the grind in a car that will probably suck. Due to all the moral headaches this team will produce, it's probably best to leave it at that. They'll do well to finish off the bottom of the standings.
Last but not least, Williams, a team that had to embrace the end of an era as the Williams family themselves left the sport after nearly 800 grand prix's together. And while they figured they had taken the team as far as they could have gone, there is hope here for the British outfit. Dorilton Capital now owns the team, so you'd think their future is secure. And in a change on the Williams family old approach, they actually want to borrow gear from Mercedes like their gearbox. Yes, their former owners' approach was admirable, brave, and won them championships when they could develop at a high level, it was also stubborn and sometimes self-destructive like in their later years. 
They keep their driver pairing for 2021 in George Russell and Nicholas Latifi. Nick hardly embarrassed himself for a guy who probably wasn't supposed to impress people in his scenario. And George Russell is George Russell. A man who got that vindication for his ability despite driving for a backmarker team for nearly 40 GP's already. And that's the problem Williams is going to have going forward, knowing this is the final year of the Brits contract.
He's going to be nearly impossible to retain given Mercedes could have at least one open seat going into 2022, and if he'll be wanting a better seat whatever happens in the driver market. And with half the grid on 1-year contracts, it will be hectic and he'll be the number one driver to watch. And no disrespect to Aitken and Ticktum in reserve, but that'll be a big blow in quality. But that's what it'll probably take in the process of Williams getting back on its feet. And with a new regulation set that they nailed in 2014 last time around, there's genuine hope here. A lot more than the two teams around them anyway.
So, some obvious predictions? Lewis Hamilton to win the title, Verstappen 2nd, Bottas 3rd, I think McLaren beats Aston Martin in the fight for 3rd, Haas ends up with the wooden spoon for last place. I'm not one of these algorithm-chasing YouTubers, but if you want a bold call, Lando Norris beating Daniel Ricciardo wouldn't be a total shock to me.
But sincerely, thanks so much for reading, hope you've enjoyed the series, and hopefully, enjoy the 2021 Formula 1 Season. Because hey, it can't be any worse than Drive to Survive Season 3, right?