Being a Formula 1 fan, and a content creator is often a difficult mix. To do your hobby properly, you need some intrigue, some spice, something to stick your teeth into. Formula 1 often doesn't do that. Sometimes you gotta wait for half a dozen rounds for something special. But when it does arrive, it's incredible. And that's what the Bahrain Grand Prix was.
We were a little bit more on edge going into this one. Red Bull proved the Bahrain test wasn't a mirage. Verstappen led every session going into the race. Including an emphatic pole position where he out-qualified Lewis Hamilton by nearly half a second. In the last 8 years of Mercedes dominance, the number of times they were this clearly on the back foot, I could probably count on one hand.
Not that we knew at the time, but Red Bull missing the chance to counter Hamilton's undercut on the 1st stint and maintain track position might have been the difference-maker. It forced Red Bull into having Verstappen gun Hamilton down on the track to take the win after being more aggressive on tyres, using two medium stints to Hamilton's two on Hards.
But we won't talk about that… The talking point will be Max Verstappen's race-winning overtake with a handful of laps to go… Until it wasn't. Verstappen was put in a position where he had to take four wheels off the track to complete the move. He then had to give it back to avoid a penalty. Max didn't get another clear-cut chance to take the win before running out of laps.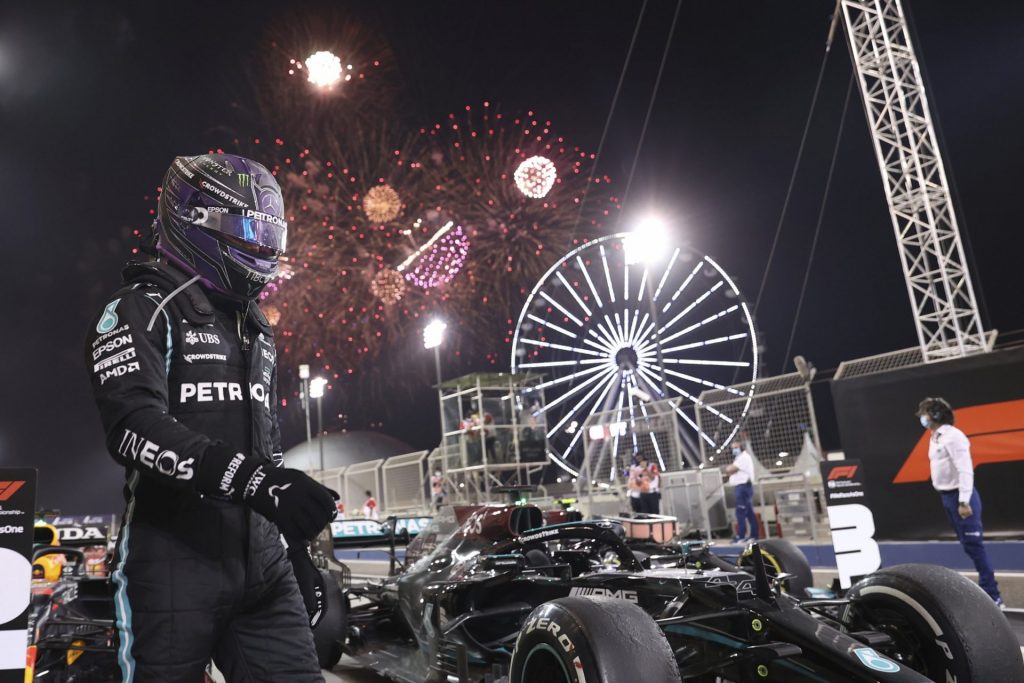 Within hours of the finish, mass disagreements hit the social media timelines about whether this should have happened. It didn't help when onboard footage showed Lewis Hamilton running wide at Turn 4, TWENTY-NINE times. By the time a team message by Red Bull told Max "Oh, by the way, you can take the same liberties here", Race Director Michael Masi had effectively locked the gate and told Mercedes off, long after the horse had already bolted.
You see, this is an apples and oranges case. Using one incident to try and validate the other, and the confusion is understandable. Having a track limit only be enforced in certain sessions and with certain contexts is going to irk people. Even more so if the parameters change IN THE MIDDLE OF A RACE. If the drivers themselves were confused about it, I can understand why we as fans might be too. That old topic of inconsistent stewarding has reared its ugly head yet again.
It's a shame because one of the better races in the history of the V6 era will be remembered just as much by its misdirection. We just had the world's two best racing drivers from two different teams go head-to-head to the best final lap decider since… probably Austria 2016?
And both teams are going to walk away from this weekend delighted. Mercedes took a 1-3 and a Fastest Lap bonus in a Grand Prix they had no real business winning, and made a critical error on Bottas' stop. On the other side of the coin, Red Bull had the best car this weekend. I know it's very easy to jump the gun and be over-optimistic, but this was the best Red Bull has looked since 2013. We'll be very spoilt if Hamilton and Verstappen end up making a season out of this.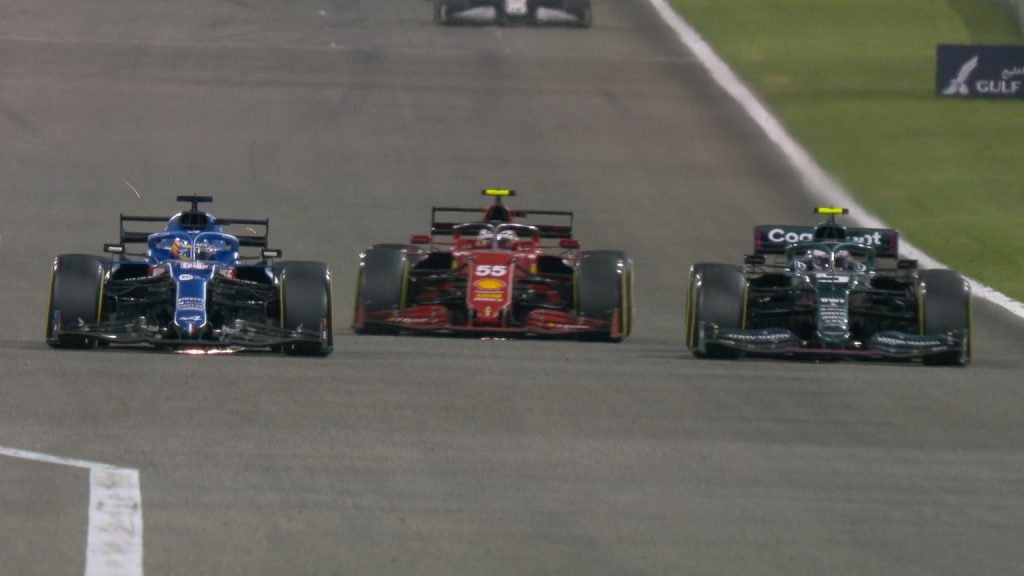 Further observations? Heck of a drive from Sergio Perez. For the second time in Bahrain, he came back from last on the opening lap to crack the Top 6. If you had any Alex Albon stock left, it might finally be time to sell, because it's about as worthless as Dogecoin at this point. McLaren looks to be the best of the rest with another 4th place from Norris, and 7th from Ricciardo on debut. Speaking of which, it was a heck of a debut from Yuki Tsunoda, who kept it clean, passed some fast drivers and scored points on debut. Can't ask for much more, especially after his high profile teammate chucked his great start away.
Ferrari might have the second rear-gunner it needed with Sainz in range of Leclerc. And it's a shame his Spanish counterpart Fernando Alonso had to retire with brake issues when he too was running in the points, in what was otherwise a pretty miserable first race for Alpine. Sebastian Vettel owes Esteban Ocon a Christmas Hamper. Five penalty points in a day is an ugly debut for a team with massive hype behind them. I'm going to be kind here and say, the man needs more time in the car after a testing shitstorm, but phew, that was rough.
Dre's Race Rating: 9/10 – Outstanding. This was a sensational race. A future classic that I'd happily watch again and only major shenanigans would have made it a 10. It wasn't the elbows out dogfight we've seen before here. But it was a fascinating tactical battle that peaked with a tense finale. And we got some fun fights in the midfield too. This is the sort of race we as fans always hope Formula 1 is. We have the potential for the season we wished we had in 2017 and 18. Let's just hope this wasn't a one-off.