Stop me if you've heard this one before. And trust me, it really wasn't all that long ago either.
2014. The signs were there from Belgium. Max Chilton replaced in FP1, only to be brought back later in the day due to a last-minute cash injection. By the time we got to COTA, and the announcement of the team's withdrawal, there as an admittance that Manor had been living "hand-to-mouth" since the break. Then Jules Bianchi effectively died on track two rounds prior in Japan. They only ran the one car in Russia, and with a heavy heart, it also made me wonder… "Could they even afford to run the second car if Jules were here?"
Caterham permanently died too, and it seemed like a chapter in F1 was closing. The three new teams, HRT, Caterham and Virgin, only joined with the promise the sport was intending to become more affordable, and that their investment would be worth it in the long run. That never happened. If anything, with the announcement of the hybrid switch in 2012, it was only set to become even more expensive. Twice as many moving parts, and not that we knew it at the time, but factory teams holding the smaller ones to ransom over insane costs to buy power units. I even wrote about it as a "cry for help" at the time.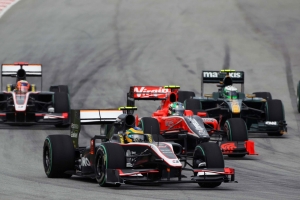 Well, two years later, and F1 is essentially your "drunken Facebook uncle" you see once every year at Christmas. You know he's going to probably say something racist and make you feel awful about yourself, and it's really predictable when it happens. Same deal applies to Manor, who as we found out yesterday, have called in the administrators for the second time in three years.
I'm not going to beat around the bush here – The sport is fundamentally broken in terms of competition and sustainability. If you're not in the Top 4, or not Factory backed, every year isn't so much a matter of meeting your goals… It's a matter of survival. The way the sport is calibrated is completely contradictory to that. It's designed so that life is harder for those at the bottom, and there's a heap of circumstances that have gotten us to this point.
If you want to see the pay scale in full detail, check out the above link, but in short, Ferrari gets money for being Ferrari, and can veto almost anything they don't like, Mercedes are going to start REALLY raking in the money in a couple of years time once their V8 days are removed, and if you're outside the Top 10, you're shit out of luck. If you're a Factory, it almost doesn't matter because you can run at a loss just fine. Mercs lost nearly £80m the year they won the title. They reckoned it was worth two BILLION in marketing. How do you compete with that?
The inclusion of Haas didn't help. Gene was willing to lose $100m a year right off the bat, and as any F1 economist will tell you, it's an arms race. You spend the most, chances are, you'll rise the ranks pretty quickly. 8th on your debut season, ahead of a full Factory in Renault was nothing to scoff at, even if they got no prize money as a brand new team. Good luck in Year 2, fellas. Only made it another obstacle for Manor to try and overcome, which it just couldn't, given the resources our American cousins have.
The Strategy Group is one of the biggest for this. The qualifying debacle of early 2016 opened the eyes of many to the fact that the decision-making process in F1 is a complete joke, and exposed the power struggle between Bernie, the FOM, and the teams. All the big decisions go through the Strategy Group, and (spoiler alert)… they don't agree on much. It's also no coincidence, the group is the money is.
You think they want to give up their slice of the pie to help out a team that they could be opening the door for them to beat? Understandable that they don't really. The big teams don't really owe the smaller ones anything here, especially given the playing field in F1 has been long established with teams like Ferrari, McLaren, Williams, etc. at the top. Would you expect Usain Bolt to give his opponents a 5-metre head-start for the sake of entertai- …On second thought, don't answer that.
Look at the NFL by comparison. A league where all 32 teams split the sports profits evenly. That sentence alone would make Christian Horner need new underwear. But not only that, they actively try to help underperforming teams by getting them higher up the "draft", where the worst teams have the best chance of picking the best collegiate talent in the country. Hence their catchphrase: "On Any Given Sunday", where any given team, in theory, could beat anyone else in a given matchup.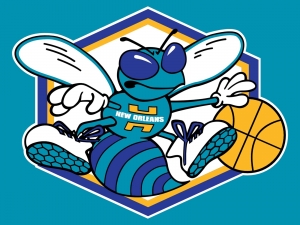 Or, in another US comparison – The NBA. When the New Orleans Hornets were on the brink of collapse, so the other owners came together and the league bought the team to keep it running until an appropriate owner was found. Now that caused its own controversy when a trade for star point guard Chris Paul was veto'ed, but the sport came together to keep one of its teams alive. F1 is about to let its third team in five years die on its arse and affect the lives of a team, and its drivers*.
(*It's amazing. Manor's already admitted that Felipe Nasr's 9th place in Brazil and the 2 points it gave them, pretty much forced Manor into this. And Felipe Nasr got dumped out of Sauber for Pascal Wehrlein and is probably out of the sport altogether. Cold world, man.)
Speaking of cold realities, this is just what Formula 1 is now. Progress is being made, and I'm glad a cost cap is in effect for the engines alone, but the ultimate endgame here is that someone HAS to finish in last. And it doesn't matter how many customer cars, or three car teams the sport has, you need to make the very bottom of Formula 1 more sustainable, so that teams like Minardi of yesteryear, can function year to year and actually try to climb through the field, rather than worry about when it can pay its staff.
Me personally? Uniform some parts of the car to subsidise some of the cost, and reverse the pay scheme. Teams at the top get the least. Why? Because anything they lose from competing, they'll make back in car sales or brand promotion anyway. Red Bull was considering paying half a BILLION to get out of F1 early when they considered quitting in 2014. They sell glucose in a can and they're the biggest spenders in the damn sport. This is what we're dealing with here. The smaller teams don't have that kind of luxury where they can directly profit off their power units, or run in the red.
Formula 1 is already a sport in a vacuum. For an audience of 400 million, it still doesn't really feel like it's a sport that gets to the top of the headlines unless Lewis Hamilton scratches his nuts, or in this case, a team goes into administration, which is always more inevitable in today's tough climate. I know sports fans who aren't even hardcore F1 fans, who was commenting on this. But the wave of inevitability was palpable on my Twitter feed. A blend of sadness for a team of real fighters, and also a sense of acceptance, like we all knew this was coming. Doesn't make it any less awful – and the worst part is, I don't know what it's going to take for the sport to do something about it on a large scale.
I wish everyone at Manor the best, I hope they can either find a way to survive or for those made redundant to find other jobs, it's the worst time of year for something like this. It's even more of a damn shame they almost seem like collateral for a much greater problem. Maybe even, the greatest problem the sport will face…
…Just how do you make one of the most expensive, selfish, ruthless sports in the world, "fair"?