Part 1: https://www.motorsport101.com/dres-2017-f1-season-reviews-sauber-mclaren-haas-toro-rosso/
Part 2: https://www.motorsport101.com/dres-f1-2017-season-reviews-renault-williams-force-india/
Sorry for the delay folks, had a lot of actual day-job stuff to get through! But I'm back for the Main Event of the F1 2017 season review series! Season Review Part 3, and the big three teams, Red Bull Racing, Scuderia Ferrari, and the nightmare in silver, Mercedes. Enjoy!
---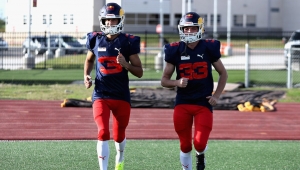 Red Bull Racing
Championship Position – 3rd (368 Points)
Best Finish – 1st (x3, Verstappen x2)
Biggest Strengths: The best driver line-up in F1
Biggest Weaknesses: What do you mean, 13 DNF's?!
In this era, normally I'd applaud a team getting three wins, and 13 podiums, especially given they were the third best car most of the time this season. However, they also had 13 DNF's. If Lance Stroll was a team, he'd be Red Bull. A classic rookie-esque case of peaks and valleys. Not all of them were their fault, given Rena- … I mean, Tag Heuer's engine failures, but their reliability let them down on numerous occasions, and it's the biggest thing that held them back in a potential fight for 2nd overall.
Their upside is still fantastic and when they were on it, they were untouchable, but they were still a good half second off the top on numerous occasions. They're solid, but this was a stepback from 2016, and I think they're starting to waste their excellent drivers. Easy to forget as well, that this was their first season without Adrian Newey as a full time member of the team, and it kinda showed.
Final point – Red Bull were humbled in 2014. Have they looked any closer to beating Mercedes now than they did when this era started? 6/10
Daniel Ricciardo (5th Overall – 200 Points): Another excellent year for Daniel. Only the big three in the title race had more podiums than him (9), and he still has this tremendous knack of being in the right place at the right time. Still arguably the sports best passer too, his Triple at Baku voted the "Pass of the Year" from F1 fans. Wretched reliability robbed him of a Top 4 spot, but he's still as good as anyone on his day. Outstanding. 9/10
Max Verstappen (6th Overall – 168 Points): I was having a really hard time deciding what to score Verstappen, given at the halfway point, he had more retirements than I've had hot dinners. And while the dutchmen is still a little rough around the edges at times, he's taken a clear step forward. Arguably being the strongest of anyone in the final five rounds of the season, including dominant wins at Malaysia and Mexico. Much better qualifier as well. His teammate takeout at Ricciardo the only massive black mark for him, but you can clearly see his game is getting better by the race. If Red Bull get a near full season out of both, I can't wait to see if Verstappen can surpass Ricciardo going forward. 8.5/10
---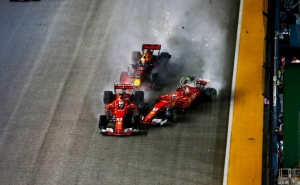 Scuderia Ferrari
Championship Position – 2nd (522 Points)
Best Finish – 1st (x5, Vettel)
Biggest Strength: The best team building driver in F1
Biggest Weakness: One-wheel on your wagon
I've seen many "award" shows for F1 who labelled Ferrari as the field's biggest disappointments. I think that's horseshit. It's our own fault, we hyped ourselves into a tizz over testing times, and Vettel taking the opening round in Australia.
Okay, they didn't win the title. They were never going to. I'll explain why in a bit. But by any measure, this was the strongest year any team trying to beat Mercedes has had since the hybrid era began. Five wins, two of them 1-2 finishes, and a driver that lead the World Championship for 13 rounds. Did anyone really think that would happen this time last year? Because if you did, I want your lottery numbers.
A couple of tactical errors, like Silverstone, and of course, the reliability blows in Japan and Malaysia the biggest deciding factors, but given where this team was last year, winless, with rumours Vettel might bold early… this was a marked improvement. 8/10
Sebastian Vettel (2nd Overall – 317 Points): He and Lewis, are a class apart in Formula 1 at the moment. I said it on the Podcast, and I'll repeat it here, he was the most important person in the sport in 2017. He gave many of the casual viewer hope. At times, he was the only one to give Lewis any sort of challenge. He pulled off some spectacular passes, like Ricciardo at China, and Ocon at Canada.
Baku was brainless and I totally agree with the backlash he rightly got for it, but besides that… I'm not sure how much more he could do with the tools available. The first time someone's beaten a Mercedes hybrid in this era too, and as we'll get to, Val's a bit better than his harshest critics think. He and Lewis are so, SO good, and we're not gonna appreciate those two enough whenever they do decide to hang it up. 9.5/10
Kimi Raikkonen (4th Overall – 205 Points): Oh Kimi. In a vacuum, this was his best season since the hybrids began. The problem was, he was barely 4th overall, and only passed Ricciardo for that spot after the Aussie closed the year with three DNF's in the final four races. Also frustrating that he had good chances at two wins in Monaco and Hungary and both times he came up short. He's not going to get moved on because Sebastian likes him too much (And he's part of the problem here), but it's obvious that if Ferrari genuinely think they have a better car than Mercedes and can win the WCC, Kimi isn't good enough in his role to make up the difference between him, and the other Finn in silver. And that's frustrating. 6.5/10
---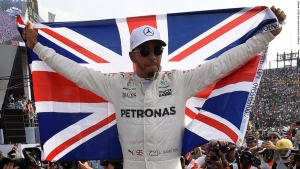 Mercedes AMG Petronas Motorsport
Constructor's Position – Champions (668 Points)
Best Finish – 1st (x12, Hamilton x9)
Biggest Strengths: You need me to explain?!
Biggest Weakness: The field IS catching up…
Yeah, they're still the best. Comfortably. Even with Sebastian's heroics, top to bottom, they're still comfortably the team to beat, despite not being quite as dominant as last year. (Which, given they won 18 races that year, and had two World Champions, isn't really an indictment.)
Lewis Hamilton got it done when he needed too, and Val did what he needed to do as a clean-up guy. Their extra two-three tenths in qualifying really shone through as well, given the difficulties of passing in this era. If anything, I get why Toto missed the chaos of the Rosberg era, because it almost made the team look a little complacent with a clear 1-2 punch in performance compared to having to juggle two title contenders.
The field IS making progress, but the boys in red still have a LOT of work to do to push this team through all 21 rounds next year. They're still the benchmark and to expect anything else for now, is silly. Also, one more terrifying fact… Only [fusion_tooltip title="Val's engine failure in Spain." class="" id="" placement="top" trigger="hover"]1 car out of 40[/fusion_tooltip] for the season, finished outside of the points. Good luck, Ferrari. 9.5/10
Lewis Hamilton (Champion, 363 Points) – Good news! He didn't win 10 races for the first time in the hybrid era! As a driver, he's the best. Simple as that. Brazil's qualifying was about the only on-track mistake he made all year. His qualifying sessions, which were fantastic, were probably the difference maker. 11 poles, taking the all-time lead from Michael Schumacher. Scored points in every race. Nearly won in Brazil from the pitlane in a performance so ridiculous, I didn't even celebrate the Vettel win… and you know what I'm like. It's the perfect harmony between man and machine, the machine only had a couple of minor let downs and I honestly don't know how you beat him. Can someone ask Nico? 9.5/10
Valtteri Bottas (3rd Overall, 305 Points) – He's had a bit of an up and down first season in a really good team, and I had my doubts about him at times, but he finished strong and cracking 300 with a handful of wins, isn't a bad haul when your teammate is a Top 6 driver of all-time, in his prime. He'll be disappointed to finish behind Vettel overall, but he did what he needed to do in his accidental #2 role. Finished strong after Lewis sealed his 4th title as well. I hope with another off-season under his belt, he can be a bit more consistent in 2018. Let's not forget, half way through this season, we were still talking about him as a title threat. 7.5/10
---
So now that's done over and done with, what did I make of 2017 in general? Well to me, it screams to be that it was a season of "What could have been?".
We were so close to getting a thrilling Vettel vs Hamilton title fight, something that was a decade in the making, but Ferrari pressed self-destruct at Singapore and were never really the same afterwards. But their progress as a team was nice to see, and Mercedes missing out on seven wins this year, as opposed to win last year, is a nice sign that the Top 6 are bunching up a bit, despite the alarming growing gap between that Top 6 and everybody else.
This was definitely the year of the midfielder too. Carlos Sainz Jr., both Force India's, even Nico Hulkenberg had fantastic seasons and often out-performed beyond the limitations of their teams.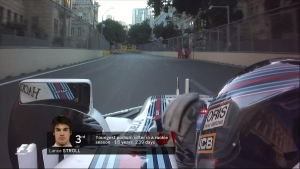 Baku one day will end up on an episode of Jon Bois' "[fusion_tooltip title="If you're not watching that series on YouTube, do it. It's one of the best shows on all of YouTube." class="" id="" placement="top" trigger="hover"]Pretty Good[/fusion_tooltip]" as a race that blew the landscape of the season wide open, despite some of the ugly atmosphere it made for F1 on social media. We had arguably the best Spanish Grand Prix ever, Bahrain and Sochi were also better than they had any right being. Sadly, the second half was a bit more forgettable.
Biggest problems going forward? These cars may be really fast, be good looking, and may have shattered a good dozen lap records this season, does it really matter if the on-track action isn't captivating? A lot of races devolved into dirty air management and 1.5 second gaps between cars who couldn't overtake, something many people feared going into 2017. And apparently, they're going to be two seconds a lap faster again in 2018. *sigh*
Also, the engine grid penalty situation needs to change. I ultimately get why grid penalties are a thing, you have to hit teams where it hurts most. Cash fines don't mean shit to the bigger teams compared to the smaller ones, but when Stoffel Vandoorne had an average of [fusion_tooltip title="Thanks to the lovely Hazel Southwell for the grid penalties spreadsheet. I owe you a glass of wine. <3″ class="" id="" placement="top" trigger="hover"]10 places PER ROUND[/fusion_tooltip] in 2017, he may as well not bother qualifying. Going to three power units for the year in 2018 is only going to compound the problem, and it's yet another issue with a sport that introduced power units with twice as many moving parts as ther V8's had, and being twice as expensive, making it even harder for the independent teams and smaller factories to compete.
The early drafts of 2020 regulation changes from Brawn and those at Liberty Media DID look promising, but I hope the dirty air issue is addressed, and a return of "ground effect" aero, and less topside downforce. If you get more wheel-to-wheel racing, fans aren't going to give a shit if they're doing 1:15's instead of 1:11's.
2017 – A year with some promise, but with a lot of the same problems the sport has rearing its ugly head. And I think we're going to have to wait it out before we end up seeing things change on a larger scale.
Thanks for reading this series, and thanks to those who covered F1 this season with me in 2017. You guys are great. Even you in the comments "thereallydeal". ;D