Part 1: https://www.motorsport101.com/dres-2017-f1-season-reviews-sauber-mclaren-haas-toro-rosso/
Okay folks, time for Part 2 of my Season Review series, as we tackle the midfield teams of Renault, Williams and Force India. Observations? A Driver of the Year candidate that no-one's talked about at all, and for me, the best pound-for-pound team in Formula 1 right now. Let's get into it.
---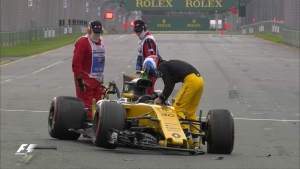 Renault Sport Formula One Team
Championship Position – 6th (57 Points)
Best Finish – 6th (x5, Hulkenberg with 4)
Biggest Strength: The most underrated team in F1
Biggest Weakness: Reliability, Palmer becoming a meme
Renault using ALL the underhanded tactics this season. Putting pressure on Team Sainz for 6th overall, and then taking their keyman at the end of the season. Enjoy the £6m bonus, boys.
Renault deserves some credit. The form book suggested it, but they're definitely a contender for "Most Improved Team" of 2017. They were comfortable running in the Top 6 on several occasions this year and if not for some patchy reliability in the latter part of the year, they could have had a pair of 4th places in the attrition heavy Singapore and Mexico rounds.
Next step, get amongst the Mercedes runners and start thinking about podiums. They have the budgets, and now, they have one of the strongest driver line-ups in F1, one that many a factory could envy. The goodwill isn't going to be this strong in 2018. Fix the reliability and go for the kill. 7/10
Nico Hulkenberg (10th Overall, 43 Points) – I'm sorry but for all the Driver of the Year talk, Nico's name deserves an honourable mention for another very good carry job. The true test will come for him in 2018 against Carlos, but with the tools he was given, he had one of his stronger seasons in F1. Four Top 6 finishes, twice suffering DNF's from fourth later on in the year as well, only Baku really stands out as a significant error. If you needed any more proof he CAN lead a factory team, I think you're hating, especially given he neutralised the Carlos hype train once he came in. 8.5/10
Jolyon Palmer (17th Overall, 8 Points) – Oh dear. A small part of me feels for Jolyon. He was never as bad as the Internet wanted to pretend he was, but unfortunately, with Hulk, and Carlos's quickly getting up to speed, it further justified his early release. Always half a step behind Nico and just the one points scoring driver in a season where Hulk was in the top half of the field. He improved slightly after the break, but by then, it was too late. Just not good enough. Seriously, he should try broadcasting, he's really good at it. Probably the worst pound-for-pound driver in the field. 3/10
---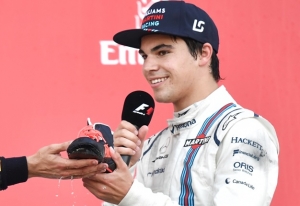 Williams Martini Racing
Championship Position – 5th (83 Points)
Best Finish – 3rd (Lance Stroll, Baku)
Biggest Strength: …They forced him out the door
Biggest Weakness: Lack of Direction
I dunno what to make of Williams at this point. They were in no-man's land this year. A better overall time and way better than Renault and the other midfielders, but they got cream-crackered by Force India, to the point where they could have run one car for the year and still finished above them.
Felipe Massa was still a serviceable team leader… and you push him out of the door. Lance Stroll is solid but obviously needs a bit more work. Where is this team going? With the Martini deal, they have to go senior… Is Robert Kubica worth the risk as a bridge for someone else? The cases for all of Massa's potential replacements are all so uninspiring. That seems to be the biggest issue with Williams. They're the worst of the Mercs runners, and Force India doubled down on their 4th spot. I got nothing here folks… All I can say to Claire is, be careful what you wish for. 5/10
Felipe Massa (11th Overall, 43 Points) – Missed out on a Top 10 spot via countback, but a solid final season from the little Brazilian. Did what he needed to do as an experienced team leader, got the best out of a mediocre car on several occasions, and 11th overall is about right. Makes you wonder what Williams was thinking in shopping his seat around every two seconds. 7/10
Lance Stroll (12th Overall, 40 Points) – Credit where its due, he was better than I thought he was going to be. The Baku podium was a gutsy drive and a nice feather in the cap too. The ONLY man in the field not in the "big three" to get up there. Put together some nice Top 8 drivers once he got to grips with the car and the sport too. Certainly more to come from the young Canadian, but may want to forget the final two rounds. 6.5/10
---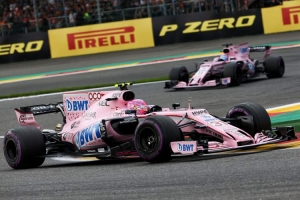 Sahara Force India F1 Team
Championship Position – 4th (187 Points)
Best Finish – 4th (Sergio Perez, Spain)
Biggest Strength – Everything
Biggest Weakness – Erm…
I said last year they were the best pound-for-pound team in F1. They were even better this year. Consistent, fast, and could have easily cracked 200 points if it weren't for some… delicate clashes between their drivers this season. They still have the mountain to climb to get to the Top 3, but they actually managed to distance themselves from the chasing pack, something I thought they wouldn't be able to do.
And their set of drivers are fantastic. Sergio Perez is still as good as anyone on his day, and Esteban Ocon was superb all-season long. The most beautiful thing about this team is, that they continue to defy expectations. If they can find another couple of tenths… who knows. A few sloppy handling moments like Canada, and getting the boys in line was tricky for them, but overall, the best team in F1 for me. Again. 9/10 (Dre's Team of the Year)
Sergio Perez (7th Overall, 100 Points) – Back to back 100 point seasons for the forgotten freak prospect of the Early 2010's. Perez was pretty great again, 11 times ahead of Ocon in races they both finished in, and was again, solid in charge of the team. He was a little sloppy at times and I still think he foots the majority of the blame for incidents like Spa where they clashed, but this is me nitpicking for one of F1's most consistently very good drivers. 8.5/10
Esteban Ocon (8th Overall, 87 Points) – First full season, and Ocon was outstanding. He just gets better and better the more time he spends in a car. I remember seeing him running 2nd in Canada with Val and he looked like he belonged right at the top. Mature well beyond his years, and ultra-consistent. A record 27 races before his first DNF, and in the points on 18 out of 20 races. Star of the future. 8.5/10
---
In Part 3, we tackle the big boys, and I talk about the 2017 season in general. See you later this week!