"But guys, we fixed stewarding?"
The Monaco Grand Prix is a round that will always divide opinion. Some love the glitz, glamour and difficulty the streets provide. Others deteste the lack of entertainment. This Monaco GP, while not dreadful, seemed to highlight the worst of what this GP can provide, while some dodgy stewarding left another bad taste in the mouth. Let's get into it.
…No, we definitely fixed stewarding.
You can't say I didn't warn you. A lot of people who just read the headlines into Michael Masi's firing as Race Director earlier this year, didn't really read the report the FIA published regarding Abu Dhabi. You know how I know this? We tapdanced on Masi's scapegoated grave, and it was the summarised version of the report that went viral. We ignored the systemic issues the FIA has with Race Control and the reboot that the sport went through going into this season, to turn it into another Twitter game of Hamilton vs Verstappen character assassination regarding who should/shouldn't have won in 2021. It's dumb, but that's what Twitter largely is these days. Empty vessels make the most noise.
Fast forward to Monaco, and how it handled the start of the race. There's a sudden hit of rain 15 minutes out from the start, and the FIA, seeing rain on the horizon with their radars, delayed the start to give everyone a chance to start the race on Inters. By the time that happened, the rain got worse, and the FIA decided to make it a Safety Car start, which means everyone has to start on Extreme Wets. A tyre that, for lack of a better term, is too good at its job, causes visibility issues with the spray and has no grip. Two formation laps later, we red flag it and we're all in the pits waiting for the weather to clear.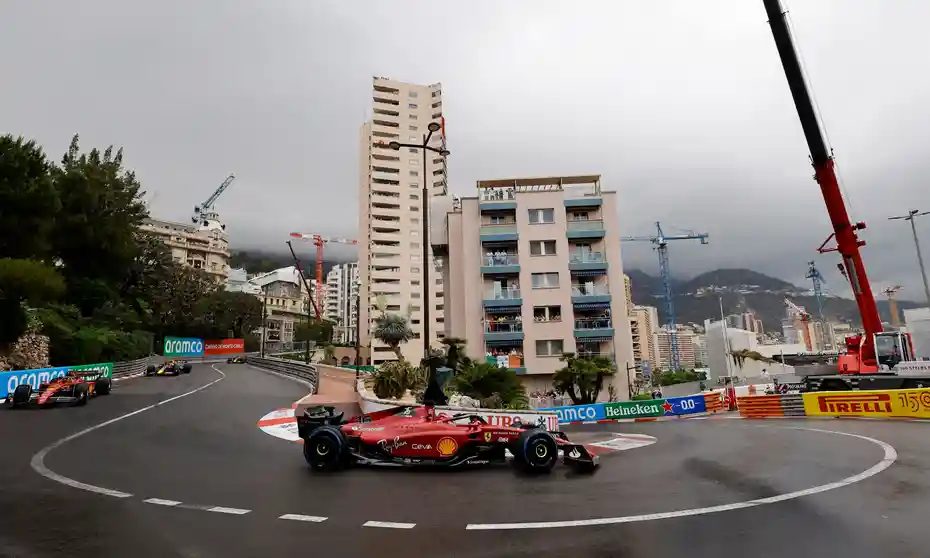 Now, look, this could have been worse. We could have been caught out on a live track with a deluge and four guys are in the fence with a track that's very easy to block. I genuinely do get the FIA's approach in being better safe than sorry. That's not going to mesh well with a lot of fans who want the gladiatorial nature of the sport to be front and centre. But with information only coming through third parties like Kravitz, and the possibility to get cars circulating to clear the water, you feel like this was still not an optimum solution to the problem.
And for what it's worth, I don't like the fact that Alex Albon wasn't dinged for ignoring several blue flags during the race because he "felt like going faster on slicks". That's not how blue flags work. And that entire post-race protest by Ferrari over the pit exit line could have totally been avoided… if Race Director Eduardo Freitas hadn't copied and pasted the old rule about what counts as a "cross", for the new one that was changed going into this season in his notes going into the race.
This was another small mistake that is going to make people ask questions in bad faith, especially off the back of last year and a jewellery rule that will be not stop being used as the hammer to the sports "nail". All of this just comes off to me, as bush league. We're hardly perfect as a demanding audience, but it is fair to ask for more from the sport, especially one that insisted it was going to do better after 2021.
Oh, Ferrari…
For the sake of my own mental health, I try to forget that I was a Ferrari fan growing up. Why? Because watching this team sometimes is like taking a cheese grater to your own nuts.
It's never a good sign when the main talk going in to the weekend was how Charles Leclerc was going to lose out this time. He qualified on pole, he led comfortably through the worst of the conditions… then Ferrari completely misread the drying the track. Red Bull had the luxury behind of being able to gamble, so they did with Checo. And his undercut to the Inters meant Leclerc was always going to lose out given the pace difference. But all Ferrari had to do was keep Sainz out to skip the Inter phase entirely and they were still probably coming out in front.
But when leaving Sainz out a lap too long on his finished wets, and being held up by Nicholas Latifi, AND Leclerc's pace leading to him losing time behind on a double stack Ferrari were too late to change… it all led to Perez's overcut effectively winning him the race with no more stops to make in green flag running.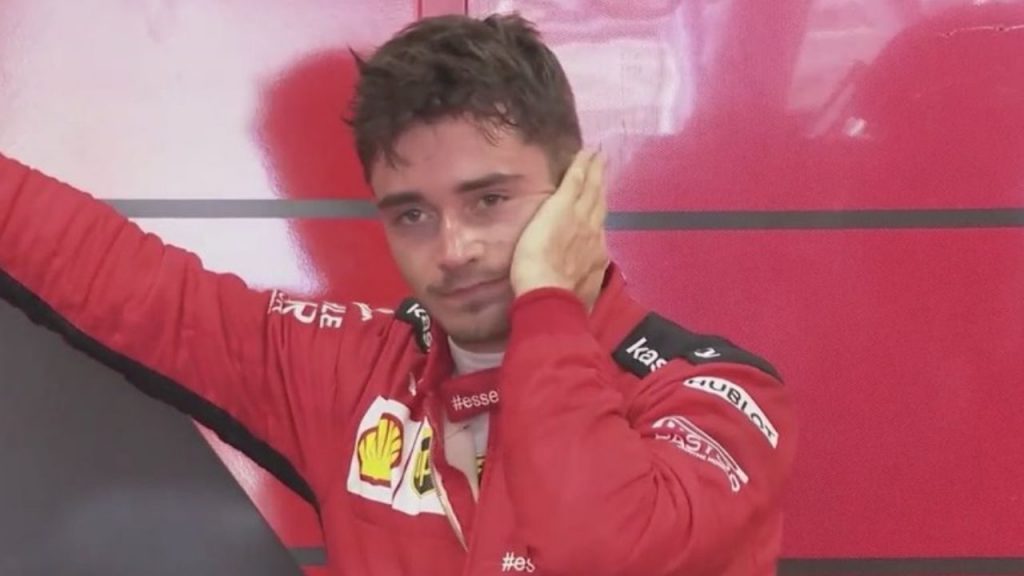 Ferrari had their pants pulled down by Red Bull playing the strategy game to perfection. It won them a race where they were on the back foot all weekend. And if anything, it's becoming the story of Charles Leclerc's career to date. He's arguably the fastest man in the entire sport right now. Monaco was his 14th career pole position, and fifth this season. He's only converted two of the five this season into wins, and four out of his career count of 14. This was the biggest gimme Ferrari had all season, and it was critical to stop the bleeding after a horrible run of form, and they've fumbled the bag again. If Red Bull weren't already favourites in the title race after Catalunya, they will be now.
Charles Leclerc let out a primal scream of "FUCCCCCCCCCCK!" during the double stack that reminded me of Goku turning Super Saiyan in Dragonball Z. He claimed that the season was over after the race. Now I think it's far too soon to go there with it, this race was a huge break of serve that Red Bull claimed. He was absolutely right in saying that they can't afford those kind of mistakes. Not only have they conceded more ground in both title races, all of a sudden, Sergio Perez is only half a dozen behinds behind Charles in the drivers standings. Red Bull has two gunners for the title. Ferrari doesn't.
Ouch. There goes that cheese grater again…
The Lightning Round
Seven Top 5 finishes in a row for George Russell. For all the chaos in the Mercedes camp over being stuck in that no-man's-land of third best, he's putting together a Driver of the Year candidacy. Bulletproof consistency and exactly what you want from a top-tier driver. Speaking of which…
Esteban Ocon nearly put Lewis Hamilton in the harbour off camera. Jesus Christ, Esteban, not cool. Lucky he only got 5 seconds, but it did drop him out of the points.
Hmm. Q3 berth and a Top 10 finish for Sebastian Vettel, and one of the few people to make multiple passes under green. In a car that might be anywhere from 8th-10th in the field. Not bad for a "Bottom 5" driver in the field, depending on who you ask.
Daniel Ricciardo is ungood at McLaren and his career is probably going out on a whimper. I don't read much into anything Zak Brown says regarding the possibility of breaking deals off early. And when we as fans speculate, we're always going to go with the exciting option because that's more interesting than what I think is going to happen. Here the problem is, they haven't really got a viable replacement. More on that soon.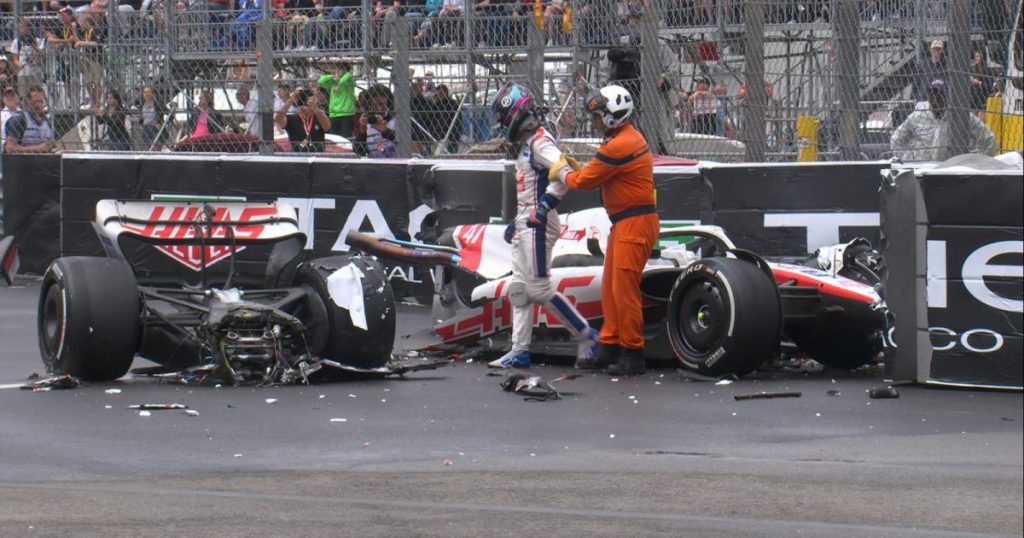 We're going to have to have a difficult conversation about Mick Schumacher too if he doesn't find some form soon. We know he's a bit of a slower learner, and Kevin Magnussen is a huge step up on the sanctioned egghead. But all this is doing for Mick right now is proving his doubters right.
Valtteri Bottas raised 50,000 euros for charity in 24 hours via baring his arse in art canvas form. I'm clearly in the wrong line of work.
Monaco didn't suck. That in itself is an accomplishment. Can we do a timed rally instead? Way more cool.