"Don't ever f***ing tell me the show doesn't matter."
Look readers, I'ma level with you on this one. This wasn't a thrilling Italian Grand Prix. Max Verstappen is still that dude. I know Ferrari's incredibly easy to mock for their screwups, but they really didn't on this one. Charles Leclerc tried gaining a few extra seconds by boxing under Sebastian Vettel's Virtual Safety Car, but it didn't really matter with the incredible pace that Max showed on the Soft tyre. He was easily able to one-stop after going nearly half distance on the soft tyre and essentially bulled Ferrari into 2-stopping… something you just don't do at Monza.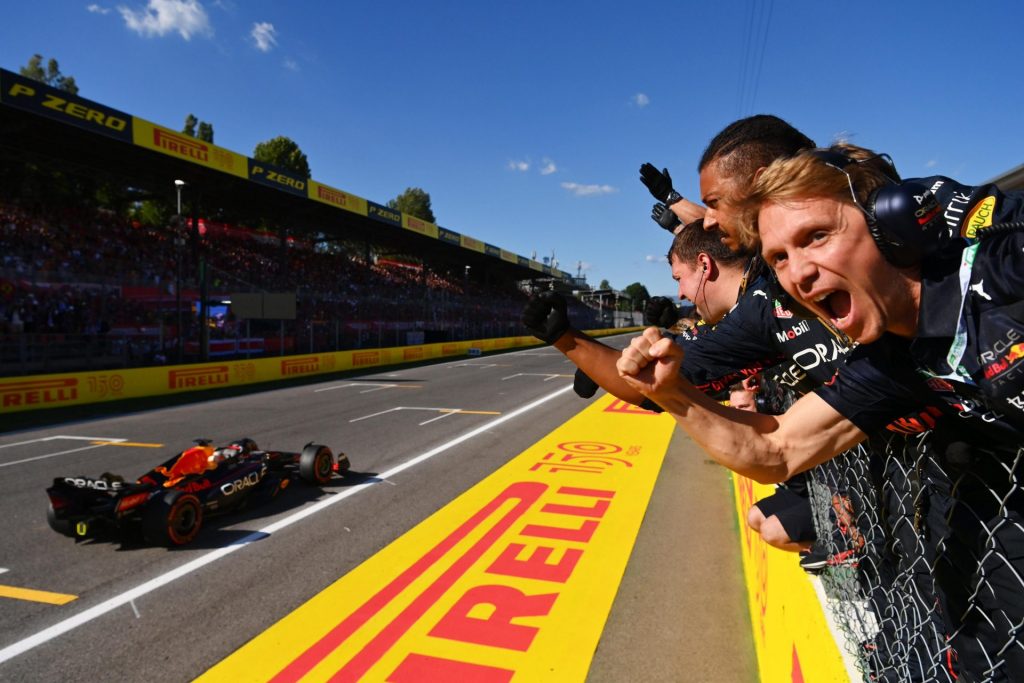 As for the second Safety Car for Daniel Ricciardo's dead car… That's where the discussion truly lies.
The Show Must Go On
Daniel Ricciardo's car died in the middle of the Lesmo's. It was always going to be a case of needing a machine to remove it from the track. With people on track, the bare minimum was going to be a Virtual Safety Car. We got a full one with 5 laps to go.
I don't know if perceptions shifted after Jules Bianchi's tragic passing, but having a machine on the track doesn't automatically constitute a red flag. If it did, we'd have a quarter of the races since stopped under Red. Double-waved yellows mean "Slow down and be prepared to stop". I think in most recovery scenarios, that should suffice. The biggest issue with the Safety Car for me was the fact it took so long to find Max Verstappen as race leader. That mistake was what probably denied us a one or two-lap dash for the cash. Not many, many people asking for the race to be Red Flagged so we could get a full standing restart for the win.
Let's be honest with ourselves here – We were in mental conflict with the entertainment factor of being fans wanting to be entertained and the potential hypocrisy of what happened at the end of Abu Dhabi last year, only this time "the rules" were followed. Remember, we had that exact same Red Flag restart at Baku last season and I didn't hear major backlash then.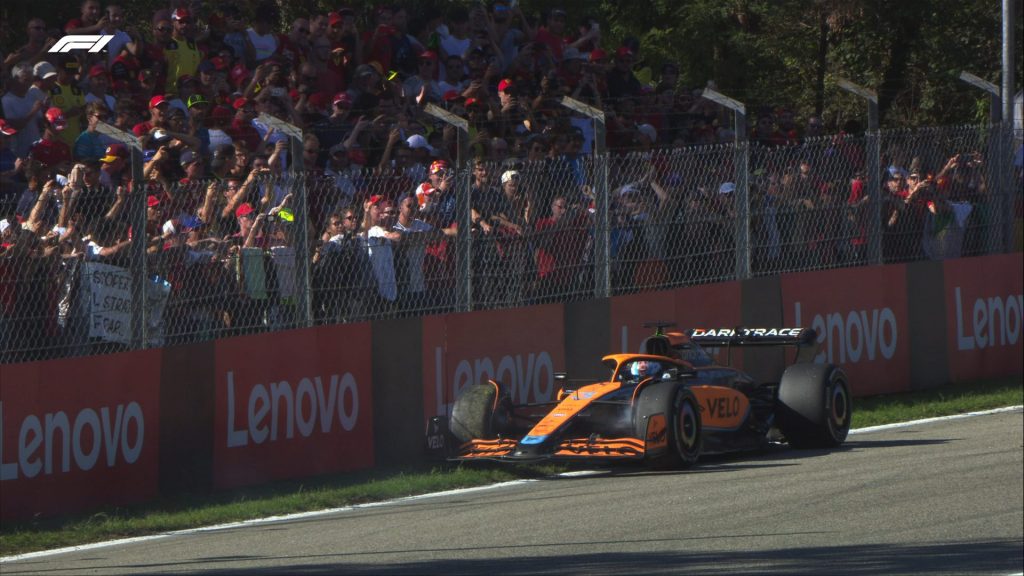 For all those people who will inevitably say: "Hey, this is a sport!". You're absolutely right, it is. But don't piss on my head and tell me it's rain if you claim that entertainment doesn't play a role in our fandom. Being a sport literally comes with debating how much integrity you're prepared to sacrifice so people can potentially watch you. If your sport isn't entertaining, it dies. And that's the battle that not many of us want to admit that we go through in our heads when we watch. 
This is why there weren't huge complaints about the extra risk involved in standing restarts since they've been added to the rule book almost purely for entertainment purposes. It's why NASCAR changed their format to a Playoff series. And their Overtime restarts, something I've already grown tired of and it's my first season watching it.
Same with World Superbikes going to three races a weekend. British Superbikes have a 6-rider playoff format of its own with "The Showdown". We just didn't want Max Verstappen, with nearly 5 races of points in his back pocket and dominating again, to win another one so easily. Don't tell me "The Show" doesn't matter, because it's literally shaped the series we watch today. It's only a "gimmick" when we don't like the change.
The Lightning Round
Multiple viral videos of bullying in the stands. Not enough water fountains at Monza with a token system that didn't work. Going back a round, 15 sexual harassment cases were reported at Zandvoort. F1 got away without major criticism with their quick start to try and improve their weekend experience, but you can tell the standards are already slipping and more needs to be done. And quickly.
Nyck De Vries. Wow. Came in at the eleventh hour to replace Alex Albon, who needed emergency surgery on his appendix. Scores points on debut after a solid qualifying and good all-round racecraft. I'd love to say he's made an argument for a race seat next year… but we all know it's not a game of meritocracy in these streets. And also, what does that performance say about Alex Albon?
Juri Vips was given the wrong penalty during the Formula 2 race. Personal feelings aside, that's shite. Ending the Formula 3 race early, also shite. Let this weekend on the whole be a reminder that Michael Masi was a symptom and not the problem.
"Just six more weekends as an Aston Martin fan… Six more Dre, you can get through this…"
Dre's Race Rating – 4.5/10 (Meh): Not a classic. Not much you can do with that one. Max was busted. No one was close. The DRS trains were a bit better than I thought (Mick Schumacher and Nicholas Latifi had the best fight of the race) and Daniel Ricciardo's late failure was more about OUR bloodlust for entertainment as fans. Thank GOD we get 2 weeks off now because I need a break from talking nonsense about this dumb sport. See you in Singapore.