"When you realise the Bus Bros have won half the races this season…"
We're almost home in the 2022 IndyCar Series as the travelling circus headed to Portland, home of the "Roval" depending on who you ask. (Me.)  But with just one round left in the battle for the Astor Cup, it was Scott McLaughlin who stole the show with another dominant win, and Will Power put himself in the prime position to take the title. Let's talk about it.
Great Scott!
Just what the series needed, another dominant New Zealander in IndyCar named Scott. Scott McLaughlin is becoming THAT guy. It is honestly astonishing how fast he's picked this series up from his Supercars background. This was arguably his strongest drive yet, leading 104 laps out of 110 on the day, and never, ever really looked like losing. It was pretty much a perfect weekend. Pushed out a seven-second lead at one point, managed the tyre wear and kept more push-to-pass for the end. And when the final restart happened, he took off and was in complete control.
This isn't a one-off. All three of his wins this season have been in the exact same fashion. Leading from the front has been his strong suit and twice he held off the reigning champion in Alex Palou. And now, he's done it again with Will Power, one of the fastest IndyCar drivers… ever.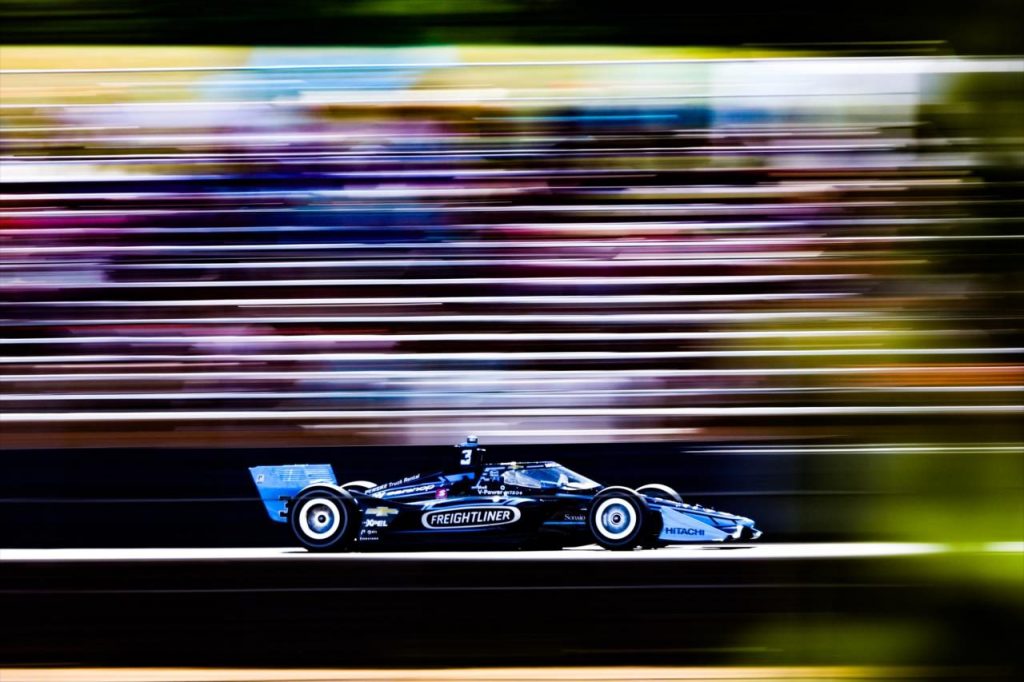 Scott is still mathematically eligible to win the title but would need a miracle to take it at 41 points behind. For a second season, this has still been an incredible year. But it will make you wonder what could have been. The disastrous month of May he had combined with a DNF in Detroit looked bad at the time. Now looking back, it could have stopped Scott from contending for the title this weekend. If we're now looking at McLaughlin as one of the best drivers in the series; which I think he is, this is the standard we're going to hold him to. Doesn't make what he's doing any less awesome, mind.
The Final Showdown
Ever wanted a microcosm of the Championship battle, and its three main contenders? Portland might have been a perfect reflection of the fight for the Astor Cup so far.
Will Power was just there. He spent the vast majority of the race staring at the rear of McLaughin's car. Will hasn't had his trademark ridiculous race pace to win. Just one on the year. But he's barely put a foot wrong all season. In 11 out of 16 races so far, he's finished 4th or higher. Remarkable consistency. It's why he's 20 points up heading into the finale on Sunday. Power's been cursed in title deciders before, but with this 2022 season he's put together, surely this is the one? Right?
Also, Scott Dixon is still IndyCar's final boss. Just when you think he's dead, the second health bar fills up like he's Dr Wily in the Megaman games. And it's funny because, in so many ways, it's vintage Dixon. But in other ways, it so isn't. His qualifying pace has vanished this year. He's averaged 11th in Quali this season, barely making Round 2. But on average finishes, he's basically 6th. Gaining 5 places a race is bonkers. Portland was more of the same. Besides that final restart where he took advantage of Pato O'Ward's clumsy lunge, Dixon was quiet. Next thing you know, he's friggin THIRD. He's only finished outside of the Top 10 once this season.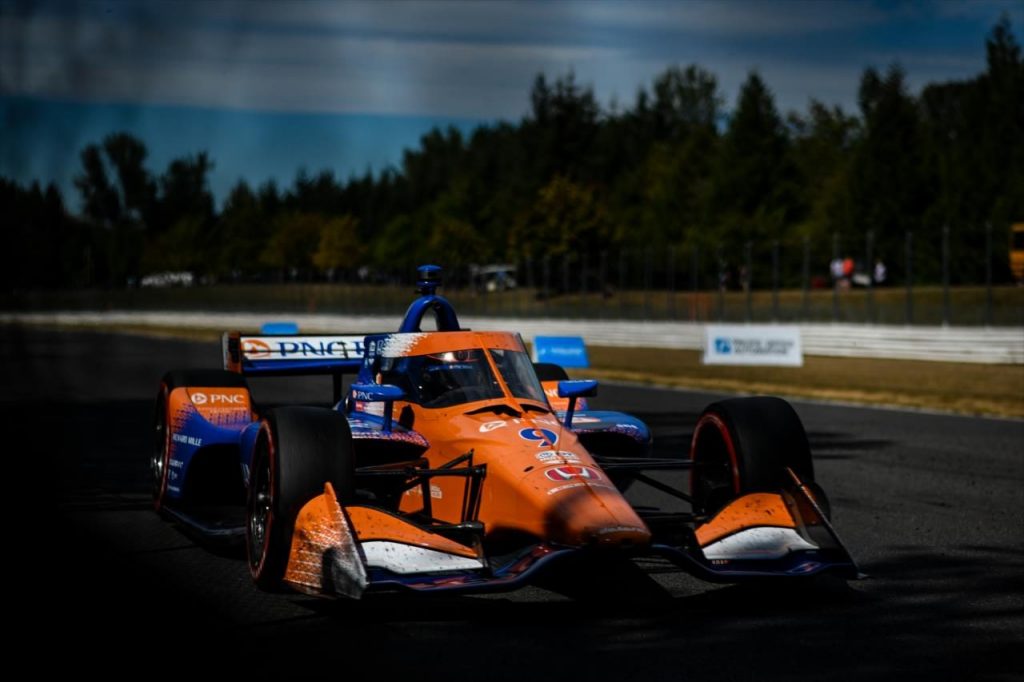 But that's the twist, the Anti-Dixon. Speeding just one mile per hour over the limit in the Indy 500 might end up costing Scott Dixon an unprecedented 7th Astor Cup AND the 2nd Indy 500 win that he's desperately craved. Especially given he had the fastest car all fortnight. The ultimate Dixon impervious season, but with him carrying the season's ultimate mistake.
And then there's Josef Newgarden. Arguably the most consistently brilliant upside driver in IndyCar. The first time anyone has won five races in an IndyCar season since Simon Pagenaud's 2016 campaign. THE Oval driver of 2022 with wins in Texas, Iowa and Gateway. At times, he's looked absolutely unstoppable. But he's had some horrible moments too that's asked questions about his consistency. The car failure at Iowa 2.
The three-wide wreck at the Indy GP. His 500 was mediocre, with Penske anonymous at their own signature race. And on an absolutely critical weekend, he botched his final Qualifying lap and made the wrong call on tyres for his final stint, locking him into 8th when a podium looked possible. Like Dixon, it might be that one mistake that defines Newgarden's hunt for a 3rd Astor Cup in six years. A third straight runners-up finish after a brand new crew #2 would be a bitter pill to swallow for the American Bus Bro.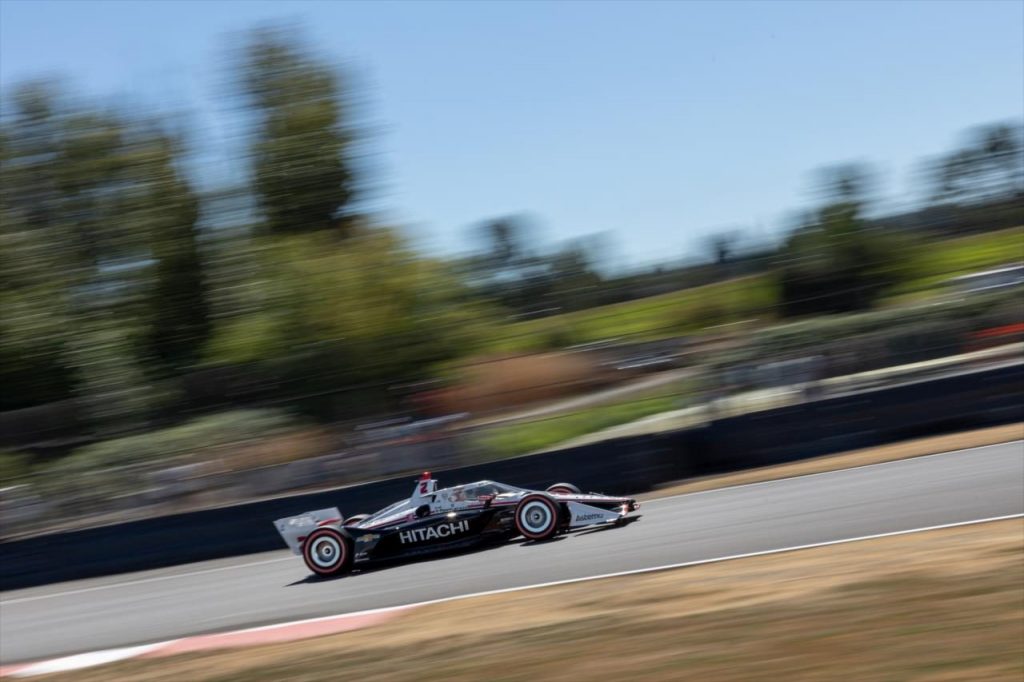 So, who takes it? I think it's IndyCar's self-appointed new Zenmaster. Will Power does enough. A podium finish at Laguna guarantees it for him. And Power's been around that range all season long. Surely this time he can bring it home? Wait, did I just bet against Scott Dixon?
Fuck it, Marcus Ericsson wins.
The Lightning Round
Even if it's not his year, Marcus Ericsson has been a title contender since his brilliant 500 win and should be laughing all the way to the bank. He has the blueprint down for success in this series with more excellent consistency and racked up a ton of Top 10s. Just needs to find that 7th gear and take more races by the scruff of the neck.
Also worth mentioning how hot the Rookie of the Year race is as well. Just 5 points between Christian Lundgaard and David Malukas. Lundgaard had one hand on the title running in the Top 5 until a stall in the pits and then driving into the anti-cup board sent him hurtling towards the back. Luckily for him, David's black-tyre stint was ROUGH. Going to be another intense fight, but both have had solid rookie seasons. Callum Illot too given Juncos' lack of resources.
And finally, someone get Rinus Veekay's mans. That chop of Jimmie Johnson was the worst bit of racecraft I've seen all season outside of Alex Rossi's Ohio meltdown. 
Special shoutout to the Motorsport101 crew for being there in Portland with Tony, Zoeey, King and DeHarde. Wish I could have been there. <3