"You're going to win the Championship AND beat Mario Andretti's Pole Record" – Liz Power
Well, what a season it's been. After 16 races, and six months of intense battles on and off the track, Will Power crossed the line in his almost trademark 3rd to lift the Astor Cup for the second time in his career. But how we got there was wild in every sense. For the final time this season, let's try to make some sense of it all as IndyCar had its season finale at Laguna Seca. 
Pal-OH MY GOD
Hey, Alex… Alex Palou… what the hell was THAT?! Where was this all season? Alex Palou has been pretty friggin unlucky the whole season, but it was nice his possible final statement as a Chip Ganassi Driver was an absolute, 30-second, seal clubbing of the field. Will Power is one of the fastest IndyCar drivers in history and at one point, Palou was taking a second a lap out of him off the one and only caution.
The box score will show that Palou finished 5th in the Championship this year, but that hardly meant he was "bad" in his title defence. I know this paragraph is going to make it seem like I'm moving the goalposts just a tad, but three second-place finishes where he lost by a nose was what probably defined this season. They were all to Scott McLaughlin and Pato O'Ward, who were also exceptional in their own right at times this season.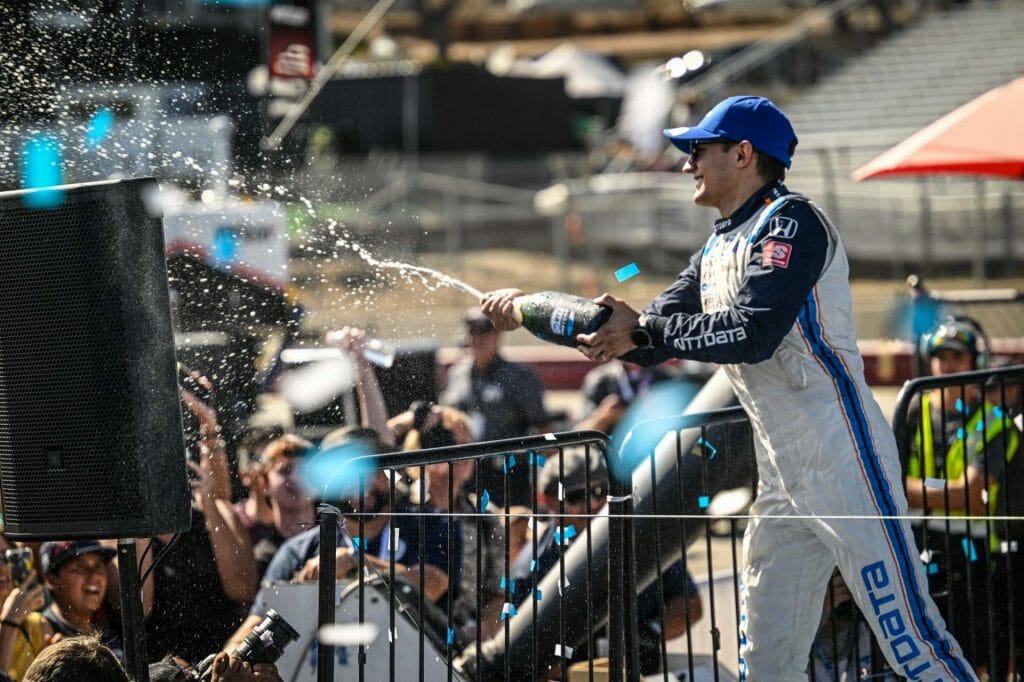 Last week, I mentioned that the little mistakes of Dixon and Newgarden were what probably cost them the Astor Cup in the end. Let's not forget that during the Indy 500, Alex Palou got hosed for emergency service when a caution came out right at the end of his stint and had to go to the back. This was when he was arguably the 2nd best car and driver in the 500 all May.
Alex Palou is still really, REALLY good. And it would be such a shame if the mediation between him and Chip Ganassi results in Palou possibly not competing at all next year. The series is better for it when he's at the top. There's a reason why I call him The Magician after all. Because that performance would have fooled Penn and Teller a thousand times over.
One For Each (Middle) Finger
Will Power is your new IndyCar Series Champion. And it was his calmness under pressure and channelling his speed when it mattered most. Josef Newgarden spun at the Corkscrew in Round 1 of Qualifying. Scott Dixon lacked pace all weekend and couldn't get out of his group either. Power? Qualifies on pole to become the series all-time pole position leader.
And I love that Josef left absolutely everything on the table to try and make up for it. A hyper-aggressive four-stop strategy that included a lunge from Mars at the Corkscrew on Power to eventually take second. From 25th on the grid. I said Josef Newgarden was unstoppable at times and that was another example of just how outrageous he can be. Three straight runner-up seasons at Penske are going to sting for the man who just couldn't grind out results like Power or Dixon could.
And Dixon's usual trademark of finding a way of taking a big result out of nowhere eluded. He also tried the 4-stopper and going off-sequence, but nothing fell his way en route to 12th. Just the second time all season he was outside of the Top 10.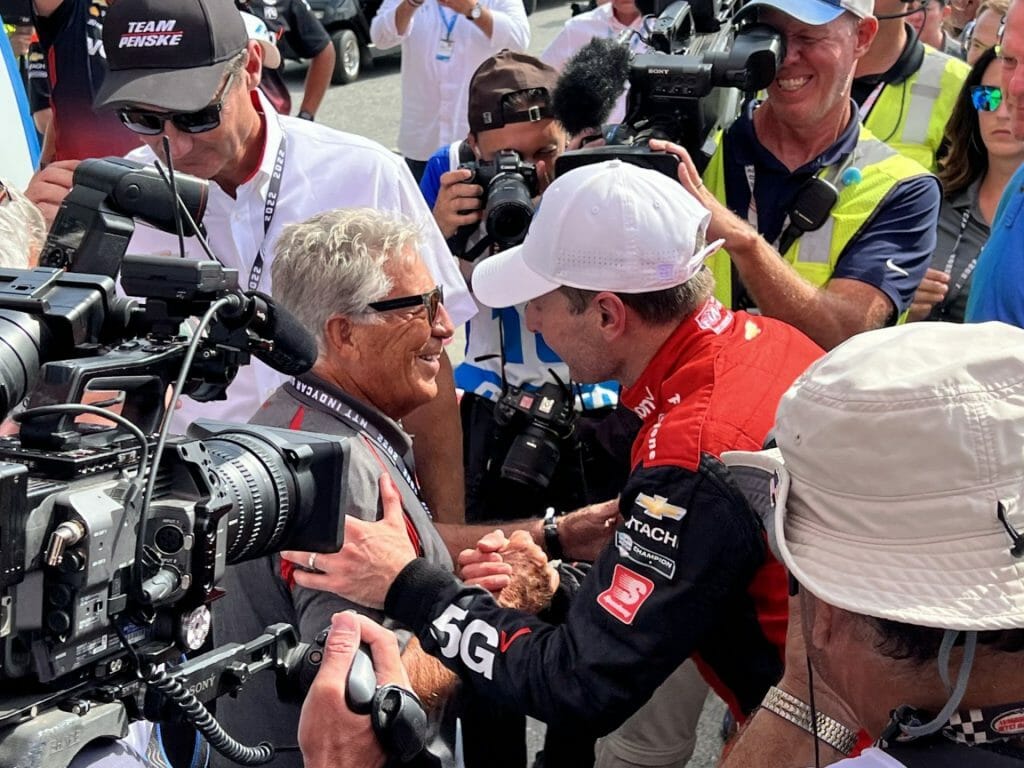 Will Power has lived in third place all season long. This was the sixth time this season he'd finished precisely there. 12 out of 17 races this season he was 4th or higher. In IndyCar, a series built on consistency and use of resources, that is absolutely remarkable. And for a man who's only finished outside of the Top 5 in the Championship once since 2010, it's remarkable it's been eight years since the last time he got to lift the Astor Cup, and the fact that he's only done it twice. There were genuine concerns about his career after a poor 2020, riddled with mistakes. He came back and ran off one of the most remarkable ONE WIN seasons, at Age 41, to beat one of the strongest elite class of IndyCar drivers I can remember.
The Top 7 this season besides Will were Josef Newgarden, Scott Dixon, Scott McLaughlin, Alex Palou, Marcus Ericsson and Pato O'Ward. Everyone else this season has shined in their own ways and laid claim to being the series' best. And Power bested them all. That's not only an endorsement of Power but the series as a whole. Who needs a Superlicense anyway?
The Final Lightning Round
Congratulations to Christian Lundgaard for winning Rookie of the Year with a superb final round 5th place. Shoutouts as well to David Malukas, whose ceiling might be even higher in an IndyCar and who was still absolutely robbed for Rookie of the Year at the 500. And Callum Illot, for qualifying SECOND for Juncos, only for his Motor to die coming out of the pits. A darn shame. But for Lundgaard to walk into IndyCar as a rookie and only finish 22 points behind Graham Rahal, one of the series' better veterans is impressive. A highlight from an otherwise pretty miserable season for Rahal Letterman Lanigan.
The delayed caution rule is still the absolute dumbest rule in Motorsport and I will die on this hill. All that fuss about a possible red for a crane on track and THAT still exists?! Fuck, me.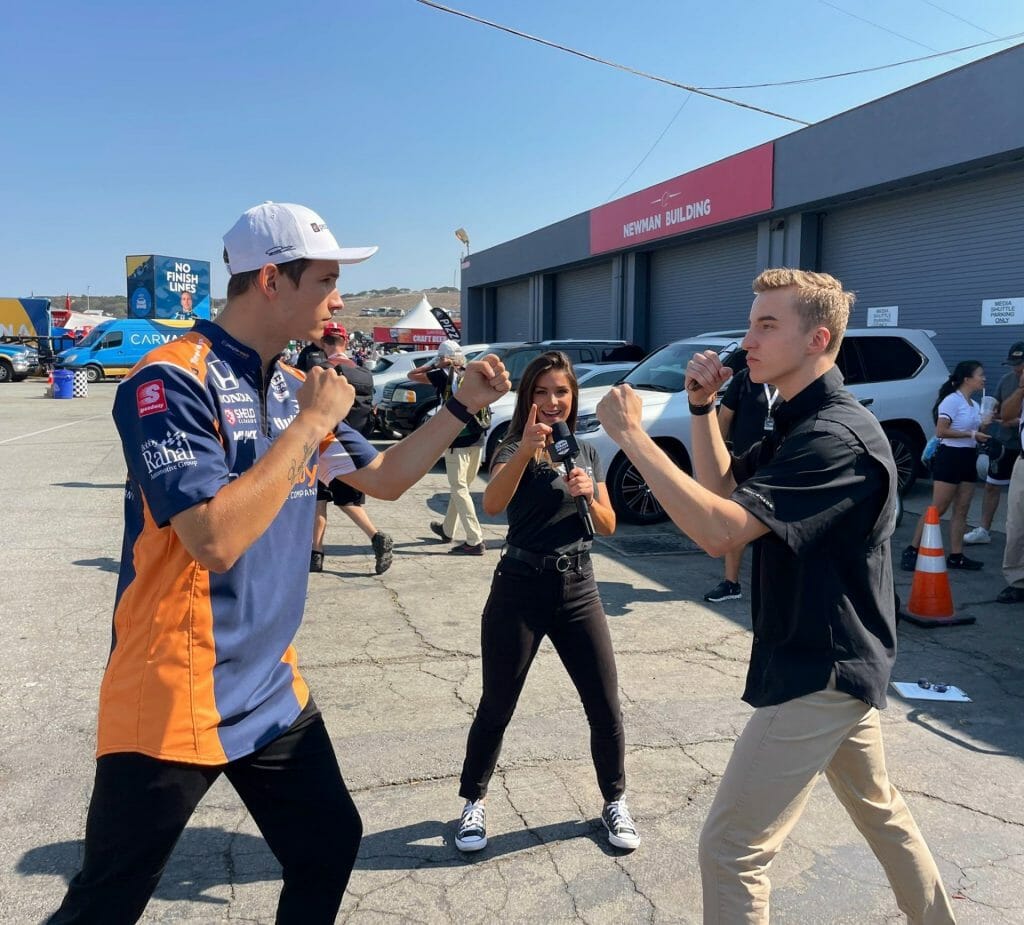 Marcus Ericsson hip-checked three drivers off the track. Alex Rossi retaliated with the same later. No penalties. Again, stewarding needs work.
Scott McLaughlin passed Romain Grosjean on the final lap to finish 4th in the Championship on countback. What a gangster.
Jenna Fryer teased that this will be Colton Herta's last IndyCar race for a while. I suspect AlphaTauri might have wangled some free practice sessions for him to top up his Superlicense prospects. What was the friggin' point of all those Twitter arguments then?! F1 and IndyCar's hardcore fans in a "Please love my dumb series" sword-measuring contest. Welp.
And finally, I'd just like to say thank you to everyone who's read and listened to our IndyCar coverage this season. It's been a hell of a ride and incredibly fun as ever. This series continues to be fantastic and I can't wait to start again in March. We're not quite done yet, look out for a Season Review next week. But until then, thanks for reading. To play us out, here's James Hinchcliffe – Dre x