"Shit Happens" – Max Verstappen
Well, that was an entire damper. First MotoGP in Catalunya gift-wrapped Fabio a significant title lead on two wheels thanks to Aleix Espargaro forgetting how many laps he had left. And now for the second time in three races, Ferrari absolutely gifted Red Bull control of both Championships with the maximum 45 points, with at least one car failing to finish. Let's quickly go over this goddamn mess.
Three-Legged Horse
Remember when people took some big ol' shits on Red Bull Racing after their three DNF's by Australia? Man, the turns have tabled. Carlos Sainz suffered a brake-by-wire system failure early on. Charles Leclerc suffered a huge power unit blowout (One worthy of the V10 era), while he had a seriously strong chance of the win after boxing under a Virtual Safety Car created by his own teammate's failure. Within 21 laps, the race was done. Checo cooked his tyres from the front, Max sailed past him and then Checo had no answer. Max ends up winning with a pitstop in hand by the time the race is finished. An absolute clobbering of the field, and to Ferrari's title hopes.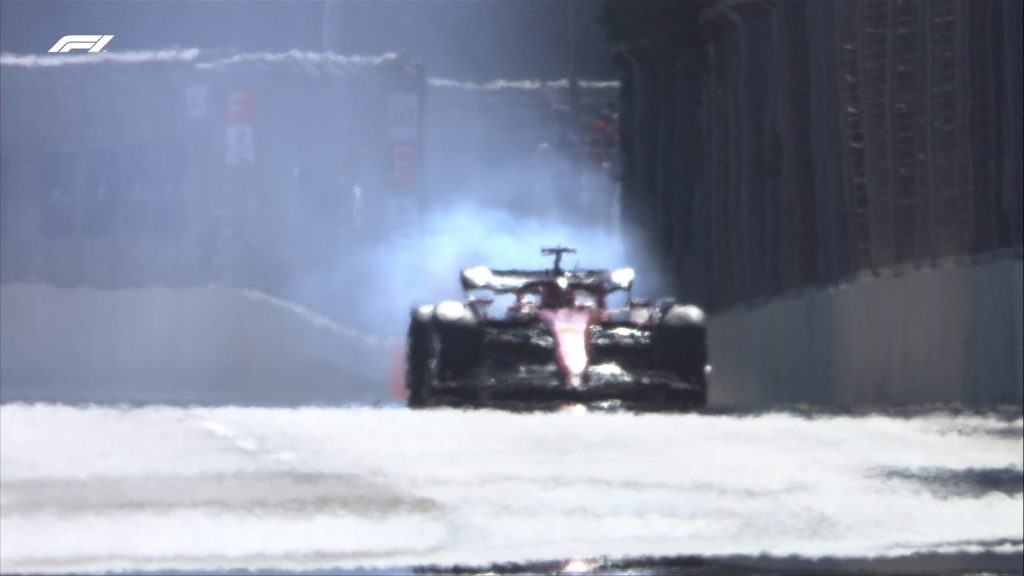 Hard not to feel for Charles. He's fast as all hell. This was his 15th pole position for Ferrari, and sixth of this season alone. He's not qualified off the front row so far this season. The car is most certainly fast. But via reliability alone, Red Bull are now in complete control of this Championship. Never seen Charles so frustrated, and it showed. Charles has 4 wins for his career from his 15 poles, one pole more than Max for his career. Max has 25 career wins.
Scoreboard now reads that Charles Leclerc has dropped to third in the Championship. He's now 34 points, more than a race back off Max. He's 13 behind Sergio Perez, who no-one had as a genuine threat to the title back in March. The Constructors? EIGHTY points back. Nearly two full race weekends behind despite losing maybe 50 points in Red Bull DNF's so far this season. Hell, Mercedes are only 38 off of second and haven't had a car in the Top 2 all season along. Reliability is giving Mercedes relative credit it probably doesn't deserve. But that comes with another problem…
The Porpoising Isn't Funny Anymore
Watching Lewis Hamilton drive in Baku this weekend was like being stuck in the video of "Jump Around". Ironically, by House of Pain. What was doubly alarming here, was Hamilton being so numb, his heated seats felt cold, and then struggling to get out of the car at the end. Given you have 10 seconds under normal circumstances to escape from an F1 car to be considered "safe"… ungood. Remember, we are talking about a man who's 37 and in his 16th season.
The porpoising has largely been taken lightly up until now. But it seems like it might be a more serious problem. According to Toto Wolff talking to Sky Sports Germany, he said that every driver has said this is a problem… except for Fernando Alonso, who continues his commitment to have main character energy, 21 years after he debuted.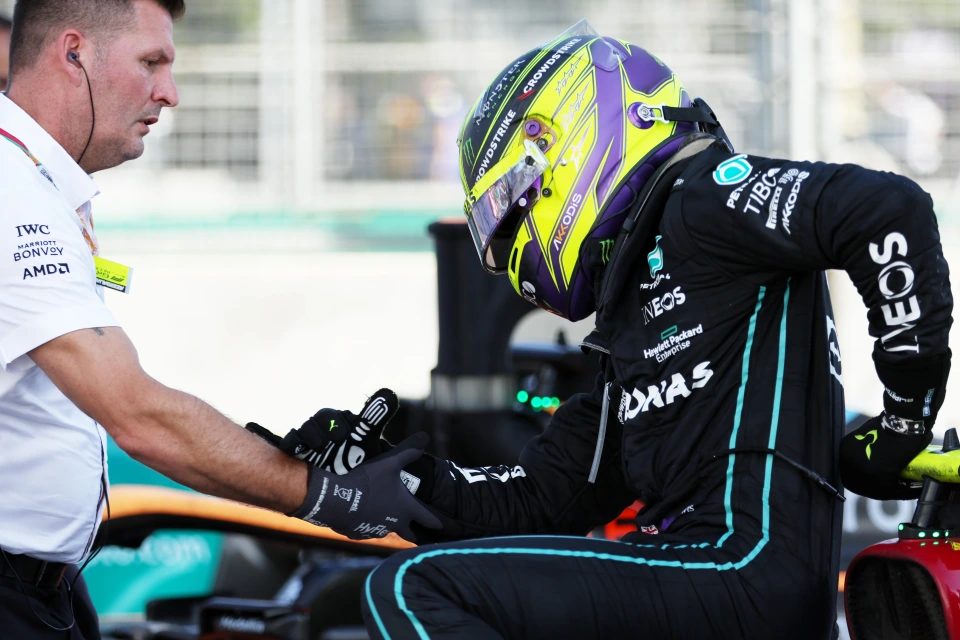 This is a huge gray area in the sport's world, but I've seen enough in other sports that it may be a genuine concern. We're still barely scratching the surface within it in terms of head injuries, concussions and long-term health ramifications. Soccer has discovered there may be a long-term link between Dementia and brain injuries and heading the ball. The NFL has gone to war with its players and has paid out massive lawsuits over CTE and playing their game. In Bobsleigh racing, the bumps in the ice at speeds over 70mph has led to research into "sled head" and the possibility of micro-concussions.
Where does F1 fit into this? I honestly don't know. I'm not sure anyone does, but it's fair for folks to be concerned given we've had tidbits of concerns from George Russell, Kevin Magnussen and Lewis Hamilton. I honestly don't know either where the accountability stops with Mercedes trying whatever they can to try and bridge the gap to Red Bull and Ferrari in the field, how much of it is on the FIA and regulations for the cars they've created and not knowing the potential monster in the closet, and just what damage we could have in the medium to long term. There are a lot of question marks, and I hope the drivers can rally round and see if a solution can be found. Because in a sport of liberties, the teams will do whatever they need to do to try and win, drivers' health be damned.
The Lightning Round
Sebastian Vettel, P6? And could have been even better if it weren't for the spin? Folks, it's Easter at the Church of Dre! Seriously, he's been excellent since coming back to Aston Martin post-covid.
God, Lando Norris did NOT like only the 9th time Daniel Ricciardo has finished in front of him since becoming teammates. For those keeping score, Norris is up 22-8 in Quali, and 21-9 in races. Give the Honey Badger his flowers, good drive given McLaren hung him out to dry on strategy.
Pierre Gasly in P5? Awesome. Delighted to see him return to his 2021 form, he's been due a weekend like that. Gutted for Yuki Tsunoda for losing out on good points too given his DRS was half broken and fixed… with duct tape. F1, truly the pinnacle of Motorsport.
Good to see Mohamed Bin Sulayem confirm that yes, drivers can still express themselves as activists. As we race in *Azerbaijan*.