My favourite IndyCar round of the season! I love Road America! I love the jokes about deep fried cheese curds and sausage. I absolutely adore the track, fast with sweeping corners, flows and undulations, and plenty of passing opportunities. And I was hoping we'd get a scrap between the two big hitters at this track – Josef Newgarden, robbed of a win on the final lap last year. In the blue corner, Alexander Rossi, fresh off a really strong 2nd place at Detroit, shades of his 2019 form, ironically, the last time he won a race. Qualified on pole, too. Seconds out, Round 2…
Josef's Triple Crown
We recorded our podcast on this episode last night, and it was my colleague Cam Buckley who said: "This is the half of the year where Josef goes crazy". Based off the fact he's struggled at the 500 for several years. If this round was anything to go by, he may have been right. You know what this performance was from Josef and Team Penske? Bullying.
Yes, Josef started 2nd, but at key moments knew exactly when to dial-up the pressure. The first pitstop? A full-fill, only losing a lap of running to Alex Rossi, in 5.9 seconds. Probably the best stop of the year so far. Combine that with how well he handled the traffic of drivers off sequence, he was seven seconds in front.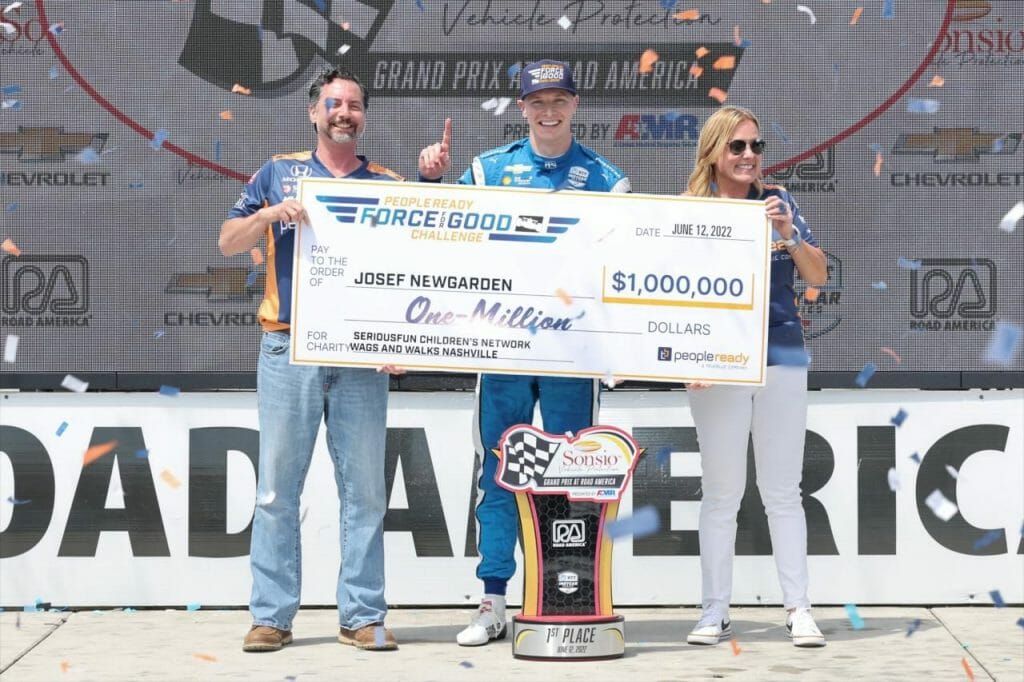 Alex had to use undercuts to try and close the gap, and he did. We had a big stalemate in the second half of the race where they were trading tenths, if not hundredths of a second. Then with Pato O'Ward's car shutting off with 6 laps to go, we had two restarts at the end of the race that were critical for Newgarden to defend. And he did so perfectly, taking off in what would be a 2 lap dash for some literal cash.
Everything Alex Rossi threw at Josef Newgarden, Josef had an answer for. Even over-extended at the end and gave up 2nd to Marcus Ericsson at the end. Ooft. A brilliant win for Josef, who's now back in title contention, 32 points off the top. The season's only repeat winner, and now with a win in all three major disciplines, earned himself a $500,000 bonus as part of the $1m bonus scheme for the "Triple Crown". Hell of a weekend's work.
#INDYRIVALS
I also found it a bit eyebrow raising that on a track where you can very easily pass in multiple spots, we had such scrappy and silly race craft.
Alex Palou was unlucky he had contact with Marcus Ericsson early on in the race after a hat-trick of cautions. It was the sort of contact you get away with in IndyCar nine times out of ten. Unfortunately, it was the one time it broke Palou's suspension. But for him to blame Marcus I felt was very harsh and probably a bit heat of the moment. It was a late move from Marcus, but largely clean, and by the time they did make contact, Marcus had three quarters of a car in front. Palou, probably should have made a business decision and let Marcus have it, but that's title fighting for you.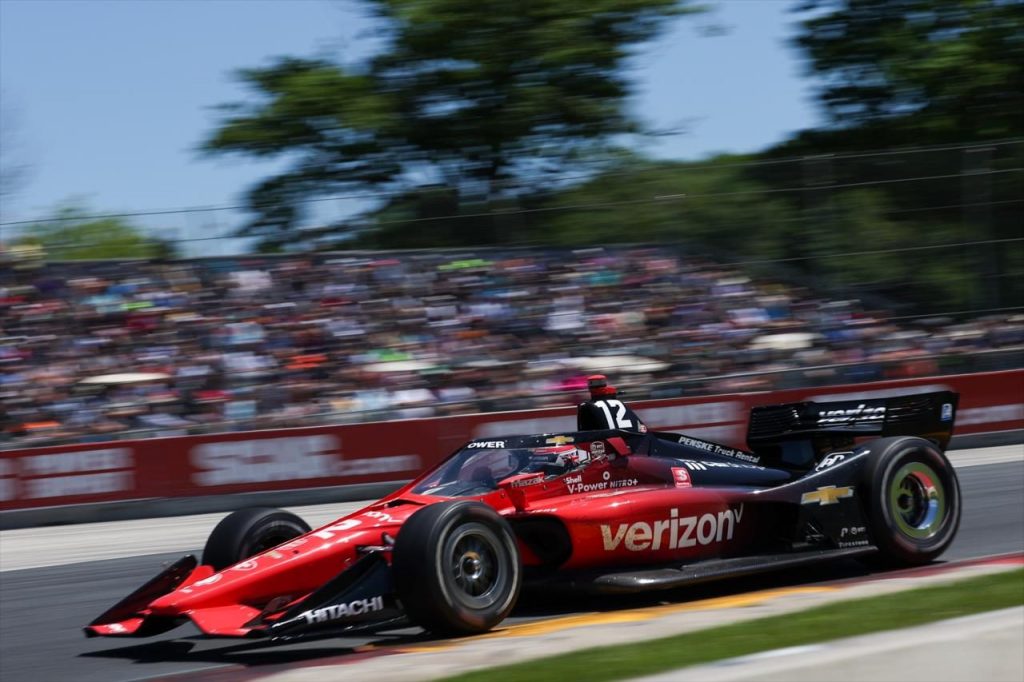 Christian Lundgaard hip-checked Rinus Veekay onto the grass early on and it damaged his car for the rest of the race. It's not even the first time RVK has been hit like that, because it happened at Indianapolis too. This sort of move where you run people off the road is essentially legal in IndyCar and I don't like it one bit.
Devlin DeFrancesco mind you… Oh dear. Just horrendous spatial awareness to weave on the run to Turn 4, then go for a dive on Will Power when there was never any room for it. If Power did move under braking, it was minimal at worst, and Devlin's stop and go penalty was absolutely valid. But Will Power should have absolutely been clapped with the same penalty for retaliating towards the end of the race by driving into the side of Devlin's car towards the end. In open wheel racing, you cannot be judge, jury and executioner like that. I know IndyCar gets a kick out of making personalities out of the drivers, but you can't be pretending that Power is some kind of newly found "Zenmaster" while also promoting some really dirty driving on social media. Nasty business all round.
The Lightning Round
Good to see Marcus Ericsson in general show some real steel in that second place finish and that he isn't going to roll over quietly in this title fight just because he won the 500. He's too consistent to ignore at the moment, and if he gets through July, who knows…
…I say get through July, because after IndyCar has its 3 week break, we have SIX races in FIVE weeks through the first weekend of August. And it's got a little bit of everything. Two ovals at Iowa, as return to Toronto, a track where some of this field hasn't even raced at yet. And with Mid-Ohio there too, we have every series discipline represented. The next six races will have a serious say in who wins the Astor Cup on September 11th.
If Scott Dixon is still going to surprise people by suddenly being in the hunt for title #7, he's leaving it pretty late.
One race after I mention Rahal Letterman Lanigan racing's struggles, they get two cars in the Top 10. Of course.
Great to see the better side of Felix Rosenqvist in the series again, his third straight Top 10 finish as well. Should be confirmed in the #7 for another year if Zak Brown knows what's good for him.