I'll give the F1 community on the Internet this – When it gets mad about something, it's committed. Ask Jacckmate's comments after his ignorant comments on Lewis Hamilton's ability because "All he does is drive a car". We're not stupid, and we all know deep down that if we could, we could boil any sport down to a mundane task in its simple form. Like that ginger kid hitting a small ball with a wooden stick.
Of course, I'm talking about last night's Sports Personality of the Year, the popularity contest we Brits take a bit too seriously. And predictably as one of his 11 wins from this past season, we got mad as all hell when we found out Lewis Hamilton was runner-up to some pesky cricketer this year.
Now, for anyone who knows me pretty well, I am a NERD for this award. Studying previous winners, being curious about voting patterns, format changes, and of course, being a fan of a LOT of sports. So breaking this sort of thing down is a lot of fun for me. And because you all seemed keen for me to talk about this, and only kinda sticking to F1 – let's talk Lewis being runner-up, break down the Top 3, and Lewis' general place in British sporting merit at the moment.
So, in-case you missed it, Durham and England cricketer Ben Stokes won the award last night, ahead of Lewis Hamilton 2nd and track sprinter and 200m World Champion, Dina Asher-Smith was 3rd. (Alun Wyn Jones of Rugby, Katarina Johnson-Thompson of Athletics and Raheem Sterling for Man City were the other 3 on the shortlist) Now, below, I thought I'd try and breakdown the pros and cons of each of the Big 3 here:
Dina Asher-Smith (3rd)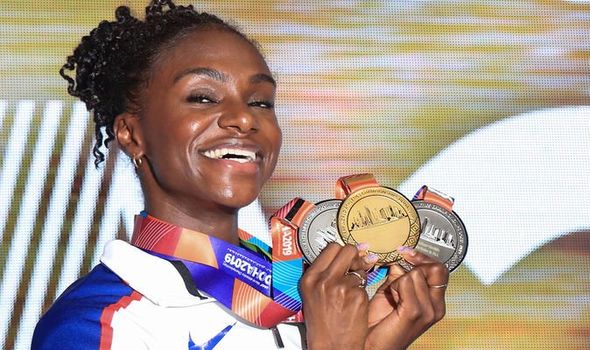 Pros: In Doha, Dina Asher-Smith became the first woman to ever win a sprinting world title in Athletics, after taking gold in the 200m, as well as two silver, in the 100m and 4x100m's. Also going in her favour is that the panels and we as voters really love track and field – 18 times someone in that sport has won, more than twice as many as any other sport. As said a paragraph ago, Athletics was the only sport with two nominees as Heptathlon World Champion KJT made the Final 6 too. So a couple of massive plus' for Dina here.
Cons: This wasn't the best situation given the games were in Doha, Qatar and had been universally panned from the outset for being in a place unsuitable to compete, had biased broadcasters still taking cheques from Nike (Radcliffe and Cram), the attendance was shocking, and if I'm being harsh… A lot of her main threats in the 200m she won, didn't double up (Shelly-Ann Fraser Pryce, Elaine Thompson, Shaunae Miller-Uibo etc.) due to the weird scheduling. So maybe some cynicism for the games, in general, took some votes off the table.
Lewis Hamilton (2nd – Oh boy…)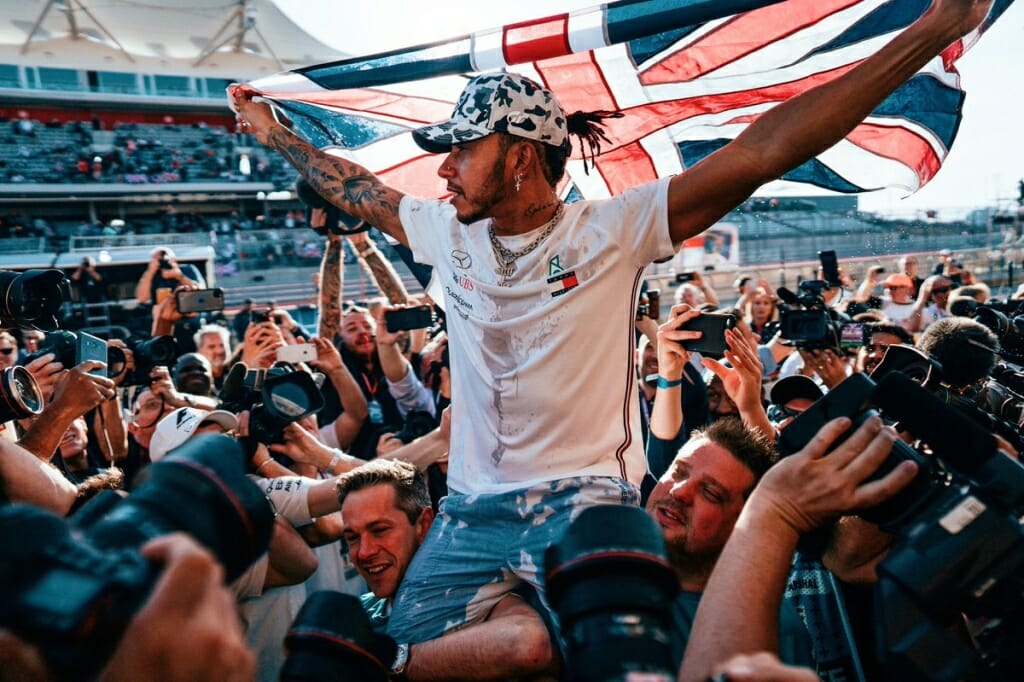 Pros: Another excellent F1 season and cemented his legacy as probably F1's 2nd greatest ever, certainly statistically. Dominated the World Championship from start to finish with 11 wins over a field littered with exciting young talent. The added benefit of "legacy" vote enhancement. What I mean by that is, it's like when Ryan Giggs won it in 2009 or Sir Mo Farah in 2017. They were somewhat "down years" and sometimes, the nominees and voting kinda became a game of "We owed you one, this is like a lifetime achievement award instead". Trust me, it happens. I'll get to the cons section real quick before the Northern Irish kill me for bringing up Jonathan Rea…
Cons: Even by most F1 fan's admissions beforehand; this wasn't Lewis' best year and it kinda highlights how unlucky he was to NOT win it last year over Geraint Thomas. A weird one given Chris Froome was never popular amongst voters despite winning it three times, and with all the Sky controversy dolloped on top. And as I highlighted on Twitter last night, Lewis is in this weird place now. He's won 5 of the last 6 World Championships, he's the most consistently brilliant performing British athlete in sport today, and when you're that good, for that long, it might actually go against you for not being spectacular enough to capture people's minds and hearts in the yearly window this award is dealt out for. More on that later.
Ben Stokes – Winner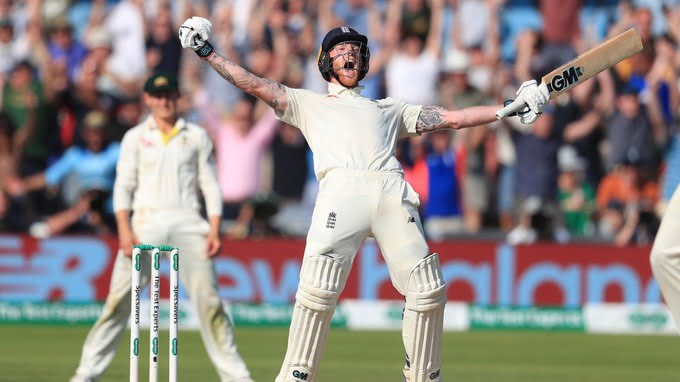 Pros: And that's just it. Ben Stokes captured the hearts of the nation more than anyone else did. Some guys have a once in a lifetime innings. Ben had two in six weeks. He was brilliant at the World Cup as it was. Made the Best XI, averaged 66 at the World Cup, including that brilliant over the shoulder catch in the opening game. But of course, it was that spooky, lucky, brilliant 84* in the final, including the Super Over, in the first free-to-air cricket game in the country in 14 years that stole the show (A factor we don't take into account as to how important that is).
Six weeks later, he had the epic 135* at Headingly in the 3rd Ashes test to win it for England a game and series that looked dead and buried after being bowled out for 66 in the 1st innings. Seriously, it was arguably one of England's greatest ever innings. From just 3 off of his first 75 balls to 76 off the last 42, including six sixes to get over the line when the tail collapsed. Two of the most magnificent, match-winning innings that the sport has ever seen. It was the sporting summer of Ben Stokes. Period.
No-one else in the country this year had people jumping up and down like this. It had to be him.
Cons: Erm… *sarcastically* He's not really British? Are we still using that weak-ass argument? Because this didn't come up when Farah beat Jonny Rea. Y'know, the Somalian beating the Irishman? No? Aight, cool.
Sure, there are intangibles. For every mention of Ben Stokes' nightclub fight (This writer says it was always blown way out of proportion, especially when you look up WHY he did it), there's Lewis' tax dodging and hamfisted former attitude towards boys wearing dresses and grid girls. And I'm not even mentioning the ones people were making up to fit their agenda on Twitter. Funny, given the general election was LAST week.
Call it what it is, SPOTY is a popularity contest. And Lewis Hamilton is now just the 2nd person ever to make the Top 3 FIVE times (Steve "Interesting" Davis, ironically the other), including his win in 2014. He's been really unlucky not to have won multiple times.
Geraint Thomas last year proved we as a public are very erratic with cycling. 2nd in 2008 in an Olympic year sandwiched between one of our greatest Olympians (Chris Hoy), and Rebecca Adlington's two golds in the pool. Another sandwich in 2007 between Joe Calzaghe and Ricky Hatton, when British boxing was at its brightest in years. And second, this year to the most sensational highlight reel cricketing year ever seen.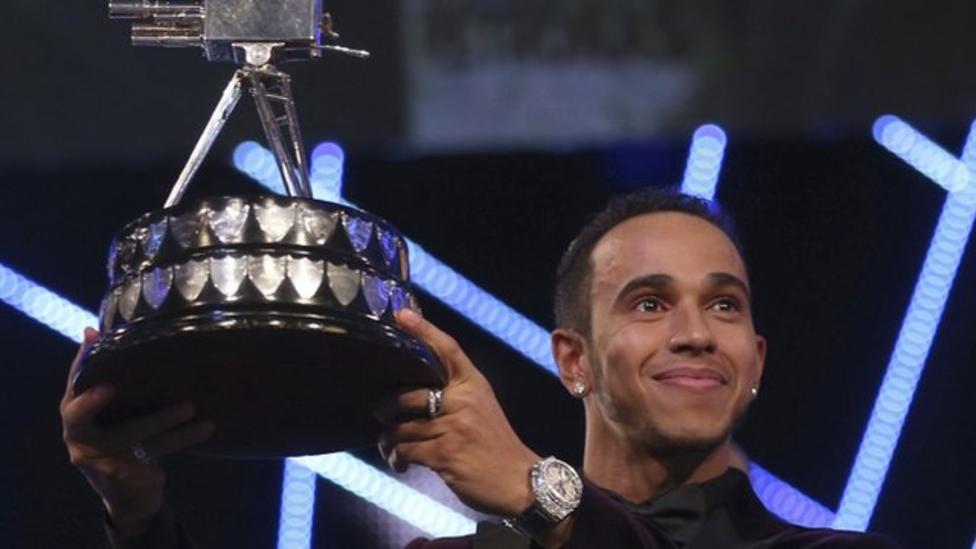 But consider this. We as an F1 audience always think Lewis is sold short from his true greatness as an athlete. Talk of knighthoods, or being put in the same ballpark as the Messi's, Federer's and Bolt's of the world. But this is the one environment where he IS given the credit he deserves, and we get picky about it when he's not a nailed-on winner. Formula 1 is the second most successful sport EVER in SPOTY success. We can't have this both ways, guys.
There's no shame in where Lewis is right now. Lewis has been the most consistent contender of this award this decade. Why? Because he's arguably THE British sportsman of the last decade. Add-in his polarising nature of splitting sports fans, alongside his sensational achievement on the track is the perfect blend of what creates a modern-day sporting superstar. For me, if anything, 2nd just cements something I already figured with Lewis. He's the most popular sportsman in the country.
And as I mentioned during my last piece on him, as a black working-class man from Stevenage makes us question the very nature of the sport we love so much, long may it continue. Because if there's one thing I have learned from the general election last week, it's that we need to have the difficult conversations in all walks of life. And if Lewis can be the catalyst for that, then I'm all for it. Why aren't you?