Lewis Hamilton is a six-time World Champion. An exclamation point on an already cemented legacy as this generation's greatest driver. Beyond Sebastian, beyond Ayrton, Alain, maybe even knocking on the door of Michael and Fangio. At this point, he deserves to be in the conversation with people like Sirs Redgrave, Cook, Murray, Hoy, Lennox Lewis, Ronnie O'Sullivan and others as one of the country's greatest ever athletes.
2019 was very different to 2018 Lewis, but the more I think about the last two seasons, the more impressed I am. Last season, Hamilton just took control of the championship after the summer break and didn't look back. Not only with winning six of the last eight, but some astonishing highlights. The pole laps at Silvertone, at Singapore, at Australia, were from another planet. He had F1's first 400-point season. It was devastating and for the first time I sat there and went: "There's not a man alive as fast as this dude."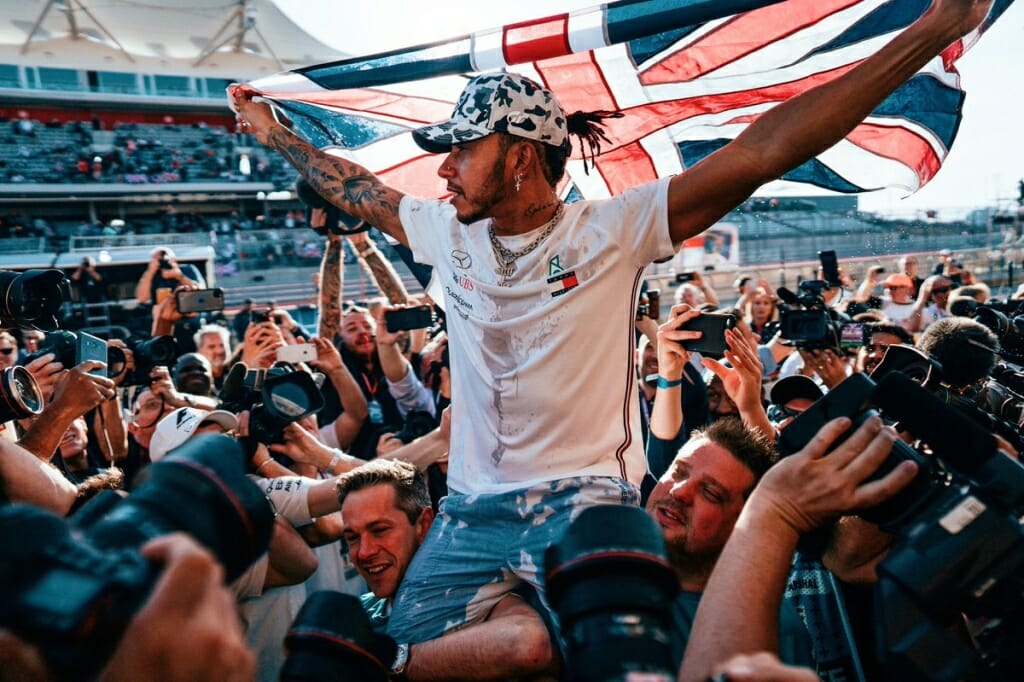 2019 has been different because Lewis Hamilton lost his ace in the hole. His qualifying speed. An element of the game that's been sometimes overlooked with the dirty air making track position more important than ever. Hamilton had 11 last year. He's only had four in 19 rounds this year and hasn't started from the front since Hockenheim back in July.
There are a few reasons for that. As the year's gone on, Ferrari's built a brute of a car in a straight line but struggles over races. Max Verstappen went on a tear in the middle of the season. Valtteri Bottas has definitely raised his game compared to last year. But if anything, that's forced Hamilton to drive out of his skin on numerous occasions to get those W's.
On paper, this has been the quietest of his 10-win seasons, of which he now has five of them. But he's also gotten the maximum on the table at nearly every race this year, bar Germany and the drag strip of poor judgement. Don't get me wrong, Red Bull and Ferrari have absolutely tripped over themselves on numerous occasions. But you can only beat who they put in front of you, and he's given his rivals no room to breathe over the course of the season with exceptional race pace, a great strategy team behind him, and sometimes, the sheer power of will, and a sprinkle of luck for good measure.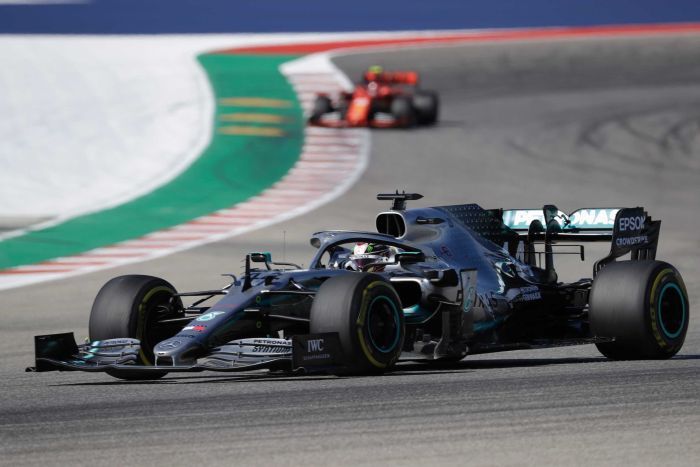 That in itself is incredibly impressive. Sometimes you don't have to look spectacular, to be spectacular, and in a sport that so often thrives on just that, it stands out that much more. Yes, his dominance is going to be stale to many who want this sport to be as competitive as it can be. I am every bit in that camp. But at this point, it's hard not to admire one of the sports greatest continuing to find new ways to win with near bulletproof consistency. It's not sexy, but it's incredibly effective.
For me though, Lewis Hamilton is so much more than that in this F1 landscape. He's changed how we look at the sport. How its leading figure has moved the needle in ways that force us as fans and consumers to see the sport in new lights, and in bigger pictures.
Him opening a new chain of vegan restaurants and talking about his change of lifestyle was always going to draw calls of hypocrisy and double standards. As much as thinly-veiled debate IS the glue that holds the Internet afloat in 2019, we need to have these conversations sometimes. It doesn't help that Lewis is far from the slickest media operator and often puts his foot in it, I'd like to think a lot of what he does comes from a good place. He sold his private jet and is promoting a healthier, less wasteful way of life.
It's easy to get uppity over the multi-millionaire making a bit more of an effort and it potentially coming off as preachy or disingenuous. But as Sebastian Vettel pointed out a little later that week, if we all made a percentage effort like that, we'd probably all be a bit better for it. God forbid someone uses their massive platform for an objectively *good* thing. Sadly, as we've seen with Colin Kaepernick and Greta Thunberg amongst others, a lot of these messages get lost once the keyboard fingers get hot, the Internet being a constant changing game of rhetoric.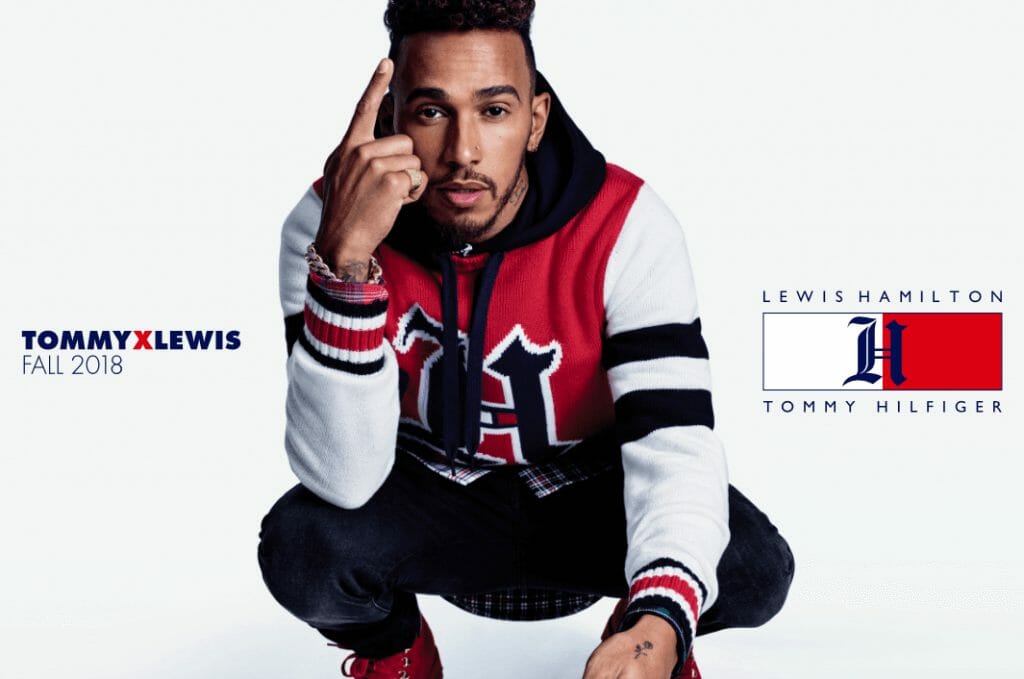 I think the most significant part of Hamilton's impact, isn't with making rap music and hanging out with Post Malone. Or being a new face of Tommy Hilfiger, that brand you all thought was racist in those 2001 e-mails that got passed around the office server. It's that this is a black, working-class man from Stevenage, who's dad worked three jobs to keep his boyhood dream alive. All for Lewis get into and eventually conquer arguably the most predominantly white male sport on TV. For this second-generation Jamaican immigrant, his impact and inspiration, I cannot speak highly enough about.
It's our version of the Williams sisters in Tennis. They were literally "Straight Outta Compton" and had to battle racism and negative stereotyping at every stage of their careers to become icons of their sport. For me, it's one of the greatest sporting stories of them all. And while the culture is certainly different here in the UK compared to the States, there are undeniable similarities.
Because we British are a lot more subtle and snide about our remarks. We talk in code. It creates a nasty grey area between those who just don't like him or are "meh" on him for whatever obtuse reasoning and those who are genuinely critical; often for good reason, due to his race. I saw it when Rosberg and Vettel won world titles with their German heritage, and it's another murky area here.
There's absolutely a correlation in my mind between Lewis' status in the sport and some of his pedantic criticism. His fashion sense, choice of haircut or language used, and his place in a sporting environment that at least on TV, comes across as 98% white, and rich. (Shoutout to Karun.) When you know that this is the background of this sport, and you see the most relatable F1 driver of the modern age at its forefront, I'm absolutely taking a level of pride in that. Even if he sometimes is a bit of a doughnut.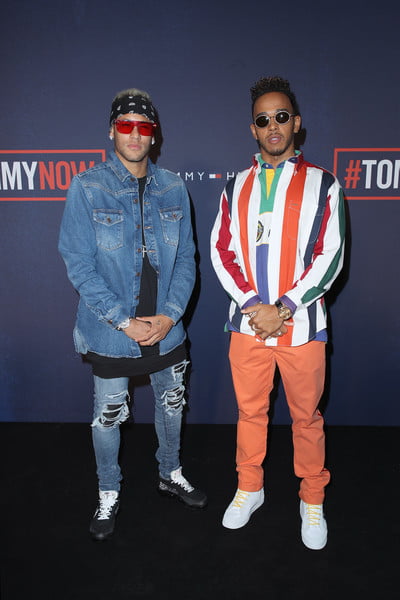 Personally, I found the confidence to become a sneakerhead and buying the clothes I liked wearing because he was willing to express himself in a boring, stuffy, often pretentious F1 paddock full of rich folks. I'm not suddenly dropping £200 on one of his jackets (no guarantees), but having someone I admire on TV bridge that gap, means something.
Lewis Hamilton is 35 in January. He should be in the twilight of his career but has shown very little signs of the wheels falling off. One more season like this and he'll be F1's most decorated driver ever, leading in pretty much every category. Of course, one year before a potentially game-breaking regulation change, the most anticipated of the last two decades. And right now, who'd bet against it?
But Lewis means so much more to this sport than just being another dominant champion. He's taking the sport to places it's never seen. Attracting people and touching audiences that we would never have imagined twenty years ago. We've not had a racing driver be an elite sports star in this country since maybe Mansell in the '80s. And while I'm not saying you have to like it, there are a fair few reasons not to, we need to respect it because there's a good chance we never get someone quite like him ever again.