Dre 1: So, we've been summoned.
Dre 2: …
Dre 1: Ah, sorry readers, allow me to explain. Dre 2's currently curled up in a ball in the corner of the room, rocking in the foetal position going: 
Dre 2: THEY DID MY BOY DIRTY.
Dre 1: DRE! *slaps* Pull yourself together man. We've been through worse than this? Remember the 2014 F1 Season? Or 2018?
Dre 2: *sniffs* …True. Alright, so what we here for?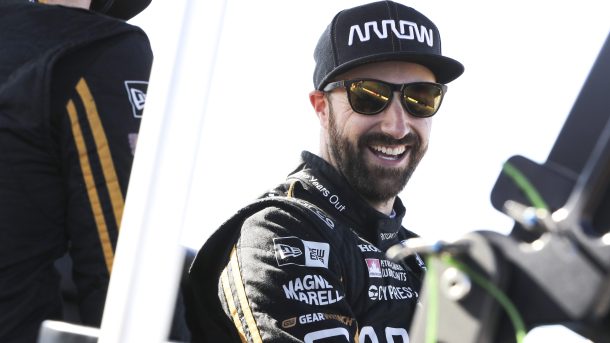 Dre 1: Well, this is a deeply complicated affair with a lot of factors at play here, and the bossman upstairs wanted us to break it all down via the medium of us.
Dre 2: Fair enough. So where do we start, besides the obvious that James is g-gone? *sniffs*
Dre 1: The nature of the dismissal first and foremost. The end of October, a month after the season ends, is uncharacteristic of the series. By now, 90% of the grid is locked in for next year, bar a few fringe seats that are funding dependent, or depending on whether bills can be foot for extra cars, etc. James got word of his benching 3 days ago. This now leaves him very little chance of being able to find a seat for 2020, certainly full-time anyway. And if Marshall Pruett is to be believed – Unless Honda cuts an ENORMOUS cheque, he might be on a forced sabbatical. 
Dre 2: And two minutes later, they announced Pato O'Ward and Oliver Askew, the last two Indy Lights Champs, as replacements for the aforementioned, and Marcus Ericsson. What do you make of the cull, purely from a performance standpoint?
Dre 1: …I'm as big a Hinch fan as anyone. … I get it. James Hinchcliffe is the definition of "slightly above average" veteran. His title window has closed from his Andretti days. He's hovered around 12th in the title race the last few years. There are a few mitigating circumstances you can chuck in there – The 500 bump and Leena Gade not adapting to ovals, being taken out of three different races that weren't his fault last season, etc.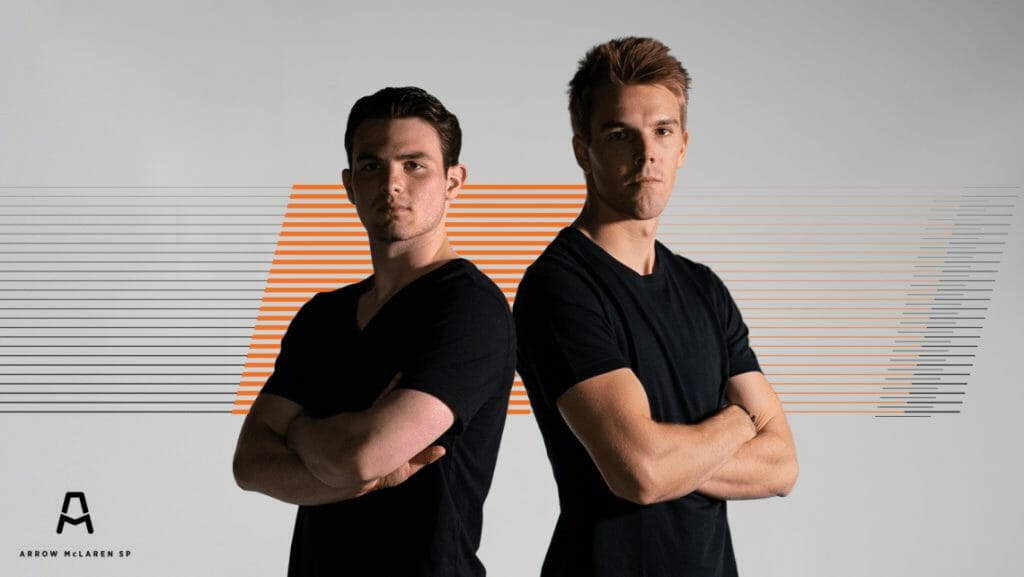 Dre 2: Dre, this is McLaren though. This is a brand we evaluate in the context of major titles, given the magnitude of the brand and its impact in Motorsport. And after the embarrassment of their 500 attempts earlier this year, they are really gonna go after this. Maybe they've seen the success and goodwill they've had with Carlos Sainz and Lando Norris in F1 and wanted to replicate that?
Dre 1: I can go one better. Robert Wickens showing him up last year till the accident probably made Sam wonder for the first time if his investment in his team leader was truly worth it. And look, if you believe in the Road to Indy, any chance to snag the Champ full-time, will probably be taken, especially given the success of Colton Herta and Pato to a lesser degree last year.  
Dre 2: Wasn't Pato adamant that he wanted to be an F1 driver though?
Dre 1: Yeah, this is Red Bull we're talking about here. They cut bait, having realised his "Super license points" didn't mean shit and any chance of him actually making F1 just became remote.
Dre 2: …We not gonna mention that "rumour" though?
Dre 1: The one from… *rolls eyes*… Fryer? About the magazine?
Dre 2: Yeah, apparently SPM's main sponsor didn't take too kindly to James' doing ESPN's "Body Issue" and replicating the yard of bricks. To the point that they came close to benching Hinch for the season finale and giving Askew the ride immediately.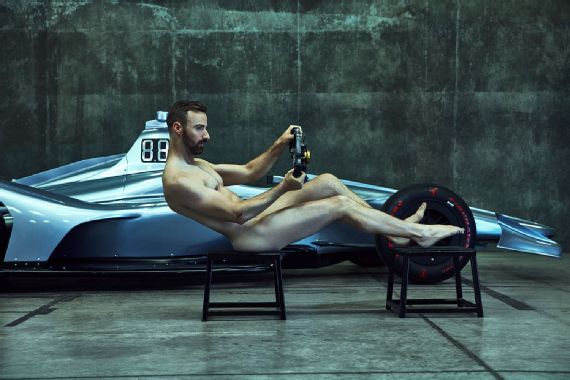 Dre 1: *puts down the year's copy with Aly Raisman in it*…Yeah. How much of that you want to read into, is down to you. But if the talk is true, Arrow was hammering Red Bull down the phone to free Pato up, even if it involved cash.
Dre 2: Big. F***ing Yikes. And the worst part is, whatever the motive, SPM still have him on the books for 2020 and are literally paying him to be a PR rep, making appearances like a mascot.
Dre 1: What's not to love?
Dre 2: He's not a college football coach, Dre.
Dre 1: But who doesn't love a Golden parachute?
Dre 2: A man who still wants to drive.
Dre 1: Clearly. It's ironic, I think you're more upset about his treatment, more than his actual benching.
Dre 2: It's shitty PR across the board. You bench a guy in November and leave him next to no chance of getting another job. You turn him into a mascot for your brand as you don't want him in your car full-time by holding his sponsor money to ransom. He's an incredibly popular driver, who's raised tons of donations via blood drives, gotten legit mainstream crossover appeal via Dancing with the Stars, and is one of THE faces in Canadian Motorsport. Why not keep him?
Dre 1: They clearly want titles, Dre.
Dre 2: *sighs*
Dre 1: As I said earlier, I get it. It's that line from "Rush" all over again. You're never gonna win a title with Jacky Ickx. You might win one with James Hunt. SPM want to take the gamble on youth. They had a chance to bring in the last two Indy Lights Champs, this might be the only way to-
Dre 2: …We sure that the "Road to Indy" is king here?
Dre 1: Oh?
Dre 2: I'm not sure its track record is as good as so many insist. Look at the current crop. This insistence on IndyCar's youth movement has probably been around a little longer than we've acknowledged. Behind Colton's brilliant rookie year, we still have Spencer Pigot (14th in 2019), Zach Veach (18th), Matt Leist (19th), Ed Jones never recovered from being thrust into Chip's programme too soon, and I've not even mentioned Conor Daly and Carlos Munoz being barely 500 runners at best, the latter, who's finished in the Top 10 FIVE times. The success stories have come from the European background experienced runners like Felix, Wickens and *gulps*… Santucci.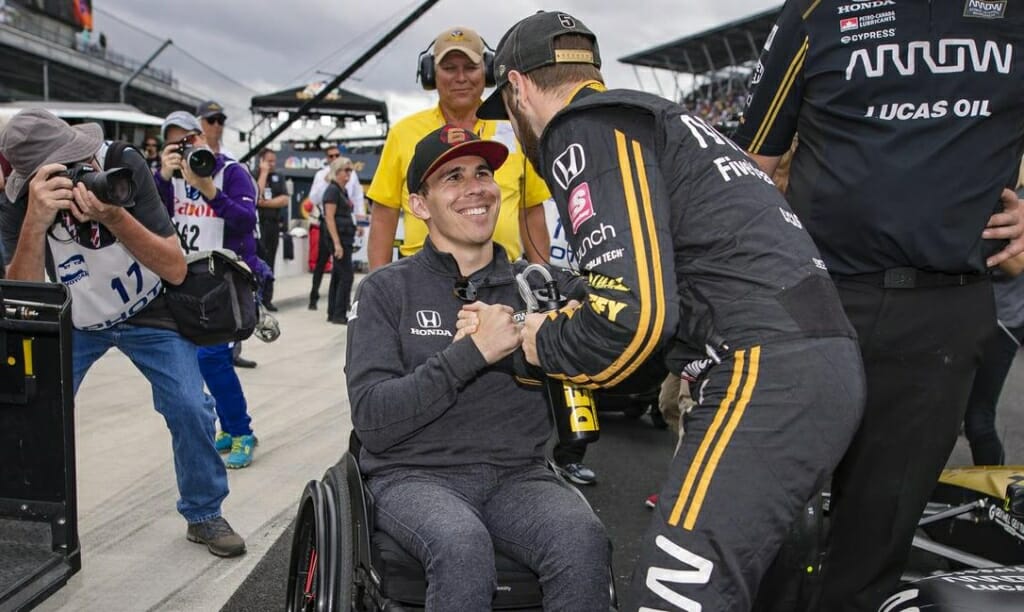 Dre 1: But that's just it, brother. You have to gamble, especially in the midfield. I was going to finish my point by saying that the big difference between IndyCar and the previously mentioned F1 is, the structuring. IndyCar's borderline spec. Their own "Big 3" of Penske, Andretti and Ganassi have more in terms of resources than the midfield.
And SPM has thrown EVERYTHING in trying to get in that mix consistently and failed. Even more frustrating given Wickens gave them some genuine hope through last season. One of the few areas you MIGHT be able to upset the apple cart with is driver talent. And if Red Bull's taught us anything, you only need one to go right for you to change the tide. Even if four are laid to waste to get there.
Dre 2: An IndyCar platform where James Hinchcliffe is considered expendable. Good lord, things have changed.
Dre 1: Nah, not really. We as Motorsport fans always get excited over the future, and young talent in particular. We want to see the next Verstappen, Quartararo, or Toprak. And I'll give you this Dre, the point you made is true, the youth movement in IndyCar has gone very much under the radar. Even if the goalposts in terms of age have moved. Conor Daly is 8 months older than you and is 28 next month.
Dre 2: FUC-
Dre 1: Exactly. But be real here, how do you feel about this, as the emotional, fanboy side of us?
Dre 2: Devastated. As said, Hinch is a fantastic ambassador for the series. Ticks every box. Handsome, funny, charismatic, a brilliant charity worker, is a social media admin's wet dream, and someone who's probably a bit better than his harshest detractors say, but not as good as we probably want him to be deep down. He's not a Penske player or a Rossi, but he has a role in a good paddock that needs all the help it can get in NOT being F1.
He could write a book about his career to date. From the SPM gamble in the first place to the trilogy of incidents at Indy, from his horror crash to his comeback pole, to his bumping, all in a 3-year span. If it's the end, it's been a pleasure to watch him, and I'm sure he'll flourish in series like IMSA. Even if I fear we haven't heard the last of this, as I feel the contract on his head is gonna get nasty before it gets easier. And given the professionalism he's so often been dealt with his rough hands, that would be a real shame.
And of McLaren going forward?
Dre 1: They'll be just fine. Askew is a question mark, but if Indy Lights is any indicator, he'll be alright. Pato O'Ward was incredibly entertaining driver last year in his limited appearances for a struggling Carlin outfit, so I look forward to seeing how he goes full-time with a bigger team behind him. If Zak can keep his hands out of the cookie jar, there's a ton of potential here.
Dre 2: That's fair. Now if you'll excuse me, I'm off to find the big bar of Dairy Milk and the box of tissues… *takes the Sports Illustrated with me*
Dre 1: … Oh dear. And I was really looking forward to that Papaya merch. Oh well. At least I'll always have the birthday shoutout. *sniffs*