Hey folks, Dre here, Merry Christmas everyone! Hope you're having a wonderful holiday season, and please save me some Turkey. Anywho, because this is the Internet and search engine optimisation is a bitch, everyone's been doing "…End of decade" lists. So I thought I'd scratch that itch and humour you all with one of them for F1, especially because giving it some more thought, 5-10 was genuinely quite hard to figure out here. And that's always fun.
Okay, some basic ground rules:
Only achievements from 2010-2019 count. So while Fernando Alonso was a 2x World Champion, his titles will have no bearing on his ranking here. Remember that, it becomes important later.
Obviously, I'm a numbers guy here, so that takes priority. But in the nature of pretty much all F1 rankings, I'll be sure to mention any intangibles that may bump a guy up or down, as we get to them. Cool? Cool. Let's go!
Honourable Mentions
I'd be remiss not to mention Mark Webber here. Despite decent stats (7 wins, 12 pole positions, 3rd in the Championship 3 times), he was doing it in a title-contending car and was thoroughly smoked by Sebastian Vettel and had other guys like Fernando Alonso and Jenson Button shine a little brighter. Only racing for four years in the decade didn't help his case either.
I also wanted to give Carlos Sainz some mention here, who'd probably be my #11 pick, given a very impressive F1 career to date. Weathered the Verstappen storm at Toro Rosso when the latter took most of the credit. Carved out a name for himself anyway after Max departed, and was a DOTY candidate there before leading McLaren to their first podium in 5 years. If he had one more big season, I'd have probably featured him here. 
10 – Sergio Perez
Key Notables: 8 podiums in cars never higher than 4th in a Championship, Top 10 Championship Finish every year since 2012, Two 100-point seasons (2017 and 18')
Okay, on paper, Checo probably misses out, but I really wanted to give one spot for a midfielder. They're the beating heart of F1 and the grind of being in midfield purgatory is a particularly hard challenge that has spat out many a talented driver, this decade in particular. And no-one embodies that more than Sergio Perez.
He's not always had it easy, and the one big team opportunity he did get with McLaren was just when the Whitmarsh era proverbial wheels fell off. But no-one in F1 has done more with less than he has since his debut in 2011. He was one of the key elements in 2012 being the best F1 season of the decade, with three brilliant podium drives in Sepang, Monza and Montreal. And he's often bested some very solid teammates, like Nico Hulkenberg, Esteban Ocon and Lance Stroll.
He's had a pair of 100-point seasons and been the driving force for a Force India team that flew high before being bought out. When you think of midfielders in this era, Perez should be at the very top of that list, and I think that was enough to get him on the list here.

9 – Kimi Raikkonen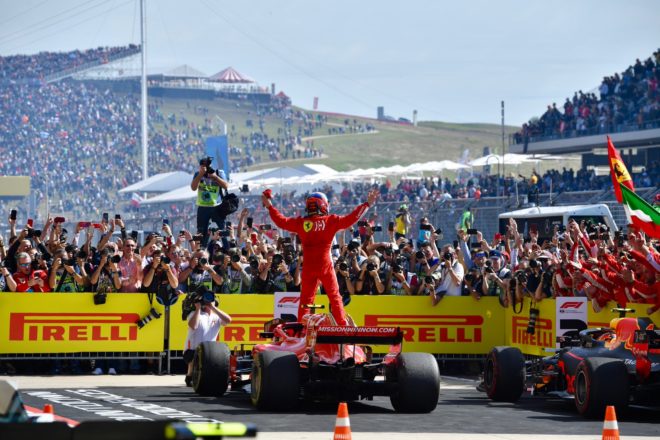 Key Notables: 3 wins, 2 pole positions, 41 podiums, 3rd in Championship in 2012 and 2018
Kimi Raikkonen is a very interesting one and absolutely the guy who I struggled most with finding a spot. At one point, I had him as high as 6th. I dropped him back a bit because stats-wise, he just doesn't hold up compared to some of the guys in front of him/ But he's also a driver who's been consistently pretty good for most of the decade, will be racing into his 40's and to be honest, I think we forget how good he was when he came back. 
Kimi was two years out of the game when he walked into a… sketchy, midfield Lotus team. It was a confusing time. But Kimi came back and was a consistent point stuffing driver. He only finished out of the points once in 2012, and of course, won in Abu Dhabi. His Lotus time would probably have been even better if he had been paid properly, or if Pirelli didn't change the tyres mid-way through 2013.
His time at Ferrari though, probably a little more bad than good. It took him a good two and a half seasons to get used to the brake-by-wire systems of the hybrids. But what's interesting was that he got better every year at Ferrari the second time around, and by the end, won a GP in the US in a loaded era of top-flight Mercs dominance. Just before he got dropped for Charles Leclerc, of course.
I lean more towards the good on Kimi. If you had him in the Top 6, I'd say there's a fair argument as a hard-working, team player, grinding driver in his Late 30's. If you had him outside the Top 10 for lack of spectacular upside, I'd also say there's a case. I think 9 is about right.
8 – Max Verstappen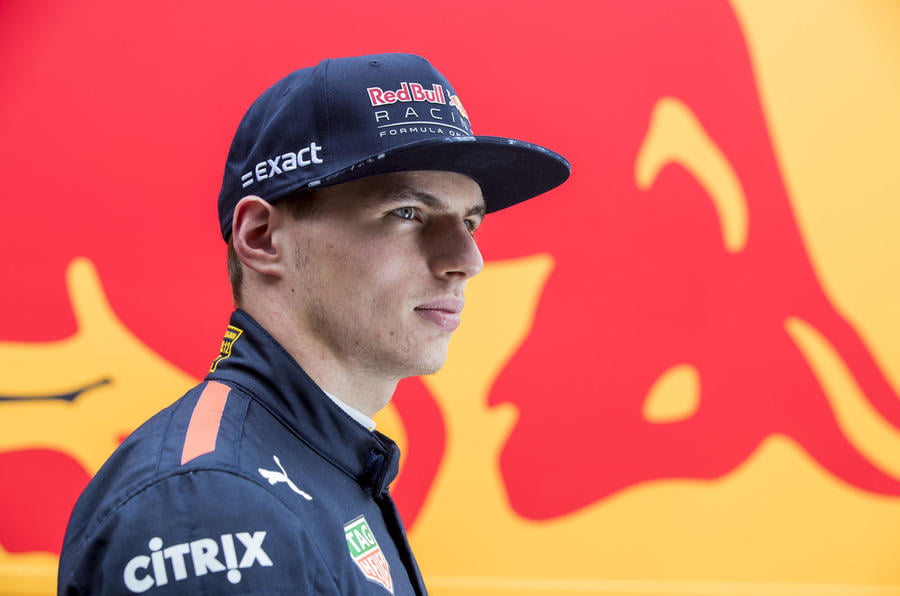 Key Notables: 8 wins, 31 Podiums, 2 Pole Positions, 3rd in Championship in 2019
Okay, before you all come at me with pitchforks Dutch fans, hear me out here. Max has been a great shot in the arm for F1 since rolling up as a 16-year-old in 2014. And its the ultimate upside in him that made me put him above Kimi at the 8.
It's taken Max a little while to get to this point in F1. He got all the headlines when he debuted for being a spectacular, ruthless passer. And while he's still a little rough around the edges in terms of race craft, when he's fully dialled in, he's the best driver in the world today. And his run of 21 straight Top 5 finishes from 2018 into 2019 was incredible and proved he is absolutely ready for that next step… truly contending for a title, which is probably a reason why this is about as high as I can put him for now.
On sheer talent alone, he's deep in the Top 5. Lack of longevity and probably quality opposition as teammates hurt him here, as I wanted to see him properly tested for the biggest stakes. Maybe Charles Leclerc will be the man long term. If 2019 was anything to go by, the future is very bright.  
7 – Jenson Button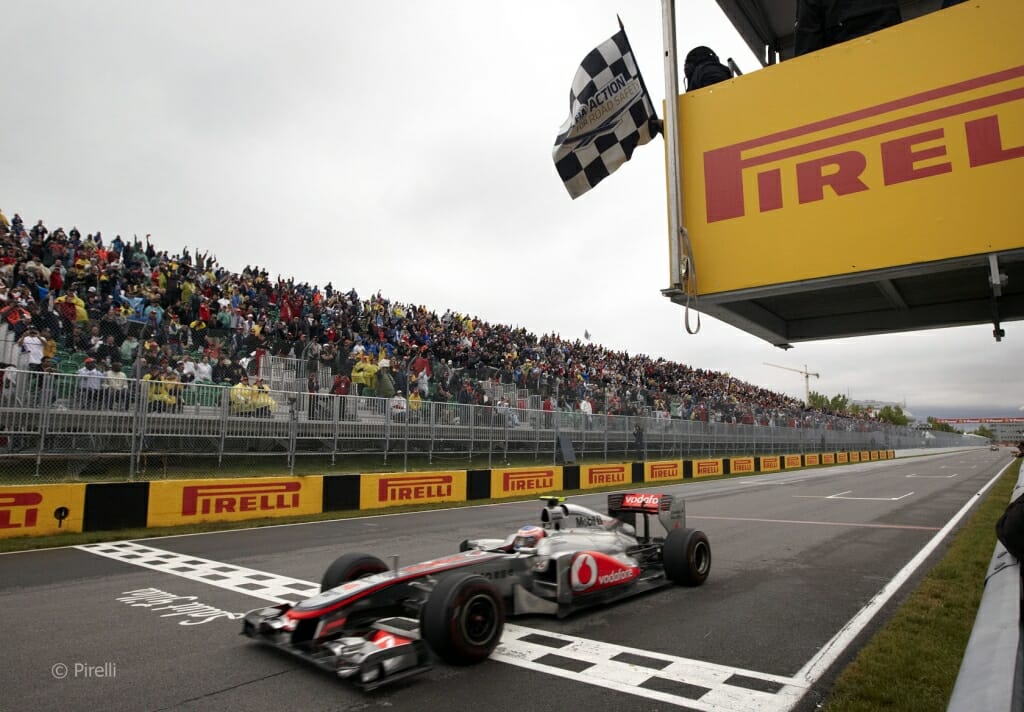 Key Notables: 8 wins, 26 podiums, 1 pole position, Championship runner-up in 2011
I have a feeling this one might be controversial. People were talking about Jenson like he was nailed on Top 5… But the more I thought about it, the more he sank down the rankings. It doesn't help his title-winning year doesn't count (2009) either. What keeps JB here was two factors. Firstly, his 2011 season was arguably his best year anyway, being the only man who could give Sebastian Vettel a fight in the 2nd half of an otherwise dominated season. Stuffed Lewis Hamilton too, one of only two seasons EVER in his career he was beaten by a teammate.
The other was a Madden 20-esque X-Factor – Brilliance in changeable conditions, given two of his wins were Canada 2011 and Brazil 2012, two races heavily affected by rain and judgement of treacherous conditions. Two race of the decade contenders.
And while Jenson's F1 career faded a little prematurely as he was moved aside for the failed Stoffel experiment, his decade was one of many challenges. Walked into the highest possible opposition and had a fair amount of success. Dealt with the challenge of a McLaren team in sharp decline and still drove well. No shame in going 2-3 against Lewis Hamilton and Fernando Alonso. By any measure, a class career. He'd be Top 5 if 2009 had counted.
6 – Valtteri Bottas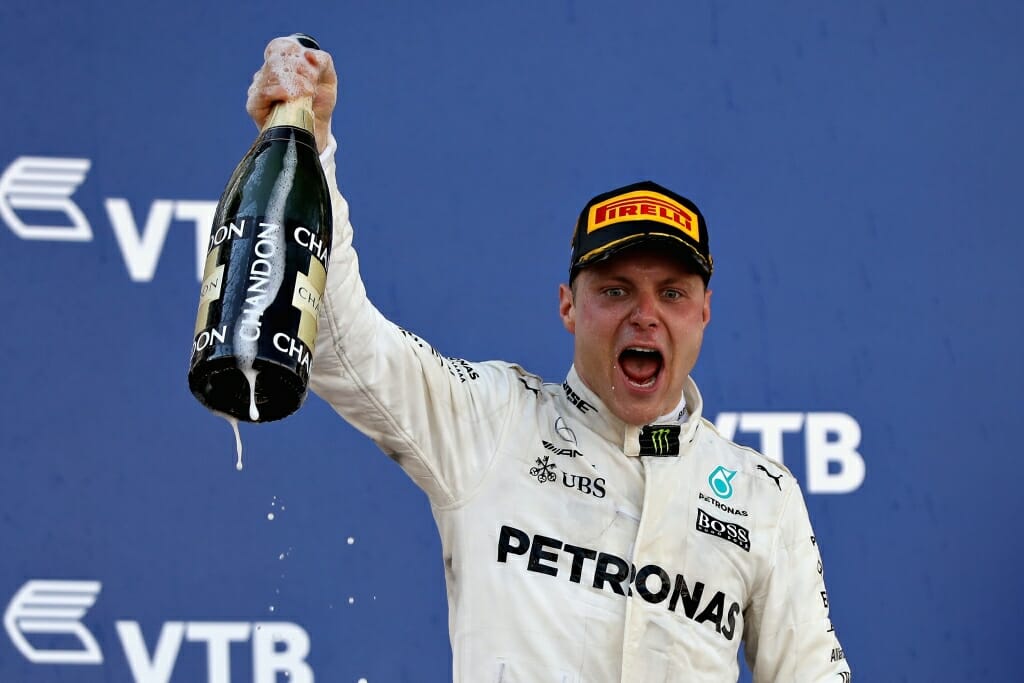 Key Notables: 7 wins, 11 pole positions, 45 podiums, 3rd in Championship in 2016, Runner-Up in 2019
Valtteri is another one of those guys who's entire position will probably boil down to what side of the coin you perceive his Mercedes run to have been so far. A year ago, we were talking about the possibility of being replaced for Esteban Ocon. He weathered the storm, became a meme for his favourite choice of breakfast, and… actually drove pretty well this season. Rarely spectacular, but got a bit more of the luck that desperately eluded him in 2018, and cashed in on 4 wins, 5 poles, and 15 podium finishes, clearly his strongest year in F1 to date.
And to be honest, I think his Williams run doesn't get enough credit. I always felt he was overlooked while Daniel Ricciardo copped the majority of the praise for ending Sebastian's reign of terror.
He wrestled control of Williams away from Felipe Massa when the hybrid era started, and they had their best car in years, and it showed. Six podiums, 4th in the Championship and a Driver of the Year candidate in his own right. He was the only points scorer in his rookie season, with a stunning drive to get 8th in the US, as well as that Top 3 Quali effort in Canada. His talent was more than justified in himself forcing the door open back then.
No, he probably won't beat Lewis Hamilton head-to-head. But if that's the biggest issue we have with Val as a driver, how "bad" is he really? I think he's trending in the right direction and by the time his career is over, he'll be one of the better drivers of this era. Either that or you think George Russell would absolutely be better in his seat right now. Whatever.
5 – Daniel Ricciardo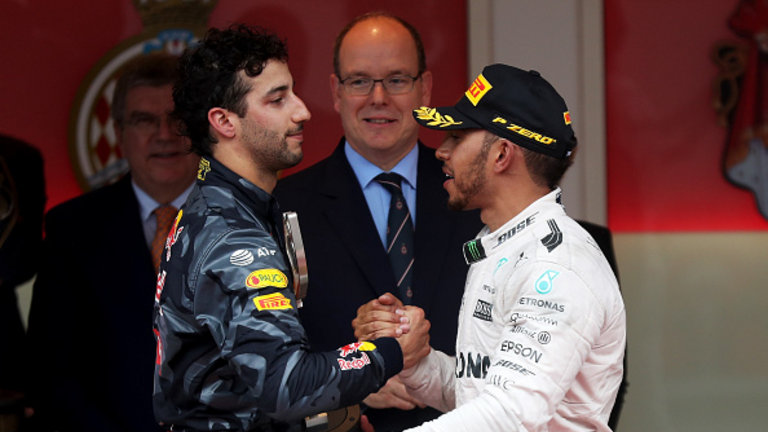 Key Notables: 7 wins, 3 pole positions, 29 podiums, 3rd in the Championship in 2014 and 2016
The master of disaster gets the #5 spot. I'm not going to lie to you readers, I've always had a soft spot for Danny's talent. Maybe until this past season at Renault, he was the absolute most entertaining driver on track, and maybe off it too. Some of his divebomb passes were spectacular, and he was great entertainment.
See, I thought Daniel Ricciardo was Driver of the Year in 2014 and 2016. In the former, he beat Sebastian Vettel straight up in the same car in a tricky new hybrid era and did so in spectacular fashion. And in both that season and 2016, he was the best of the rest behind the ultra-dominant Mercs and consistently standout performances.
It's made the last two years frustrating to watch, with his Red Bull career flaming out so quickly as Verstappen took over, followed by a middle of the road first year in a cheating Renault team. I hope this isn't the end of Daniel's time in the top flight, because that Top 6 was better for it with him in it.
4 – Fernando Alonso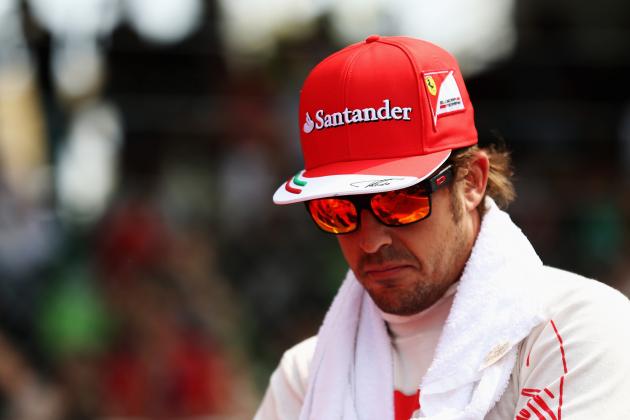 Key Notables: 11 wins, 4 pole positions, 44 podiums, Championship Runner-Up in 2010, 2012 and 2013
This I imagine will go down well. I know a lot of people claimed he was Top 3. He just falls short on my list for one obvious reason. You can probably guess what it is, and that was the number of world titles he won in this decade. 
I'm not going to go into the 115th think piece into why Fernando desperately missed out on the third title he desperately wanted. And regular readers of mine know that I never had quite the same empathy as many did in 2010 (Quali in Abu Dhabi's a bitch), or 2012 (Don't blow a 45 point lead mid-season).
But it's impossible to deny, he was THE major antagonist of F1's V8 era, and if the "decade" was 2005-2015, he'd probably be #2, maybe even #1. But questions about his team leader status, and a wretched run at a rebuilding hybrid McLaren, sum up what was the 2nd half of a career where we'll always wonder what could have been. I wonder if he feels the same now he's become this era's new "gentlemen driver". 
3 – Nico Rosberg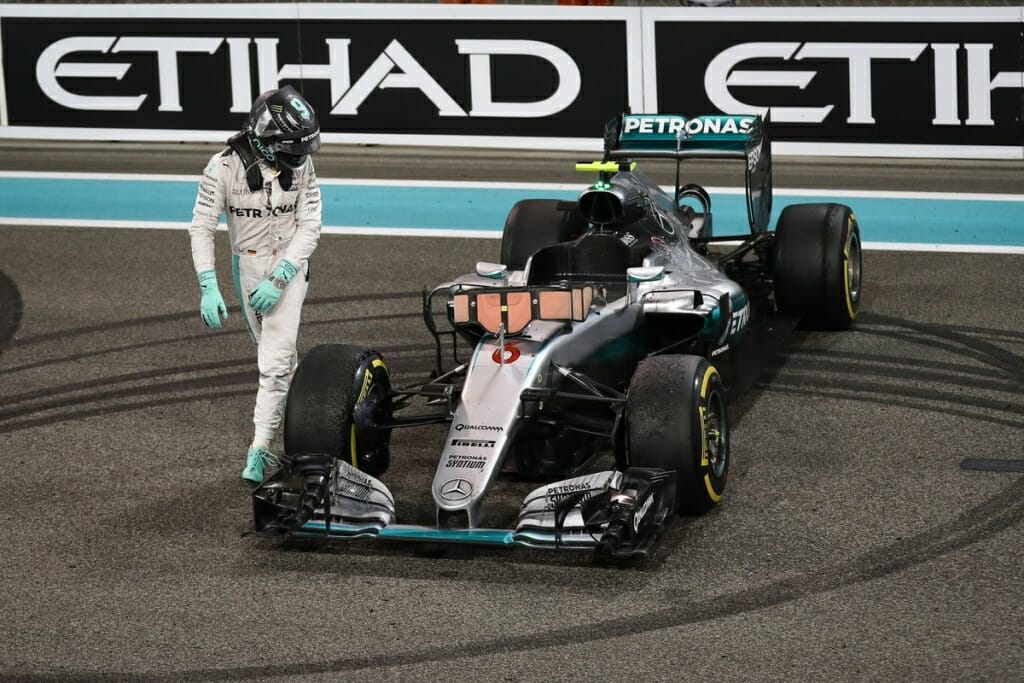 Key Notables: 23 wins, 30 pole positions, 55 podiums, Championship Runner-Up in 2014 and 2015, 2016 World Champion
Superman, needs Lex Luthor. Batman, needs the Joker. And it took us a while for us to realise, but in F1 terms, Lewis Hamilton, needed Nico Rosberg. Lewis's spot on this list is obvious. But I'd put my mum's mortgage on the fact that Lewis would not be the otherworldly juggernaut he is now if it wasn't down to how far Nico Rosberg pushed him.
Rosberg's decade consists of leading the embryonic new Mercedes team, beating Michael Schumacher 3-0 in three seasons, taking the team to multiple victories in the V8 era, then pushing, and eventually beating the greatest driver of the last 20 years. All this before bowing out and riding off into the sunset, angering every Hamilton nuthugger in the room. *chef's kiss*
That 2016 season, he drove brilliantly. He beat Hamilton in mental warfare. And with a little luck in the Malaysian engine blowout, rode it home under immense pressure. It might be the single most impressive Championship out of the 10 on offer this decade. And he's also only the 2nd man to EVER beat Lewis in a teammate fight head-to-head in a season. 
We never gave Rosberg the credit he deserved. Until he kicked the door down. And for that, I'll always salute him.
2 – Sebastian Vettel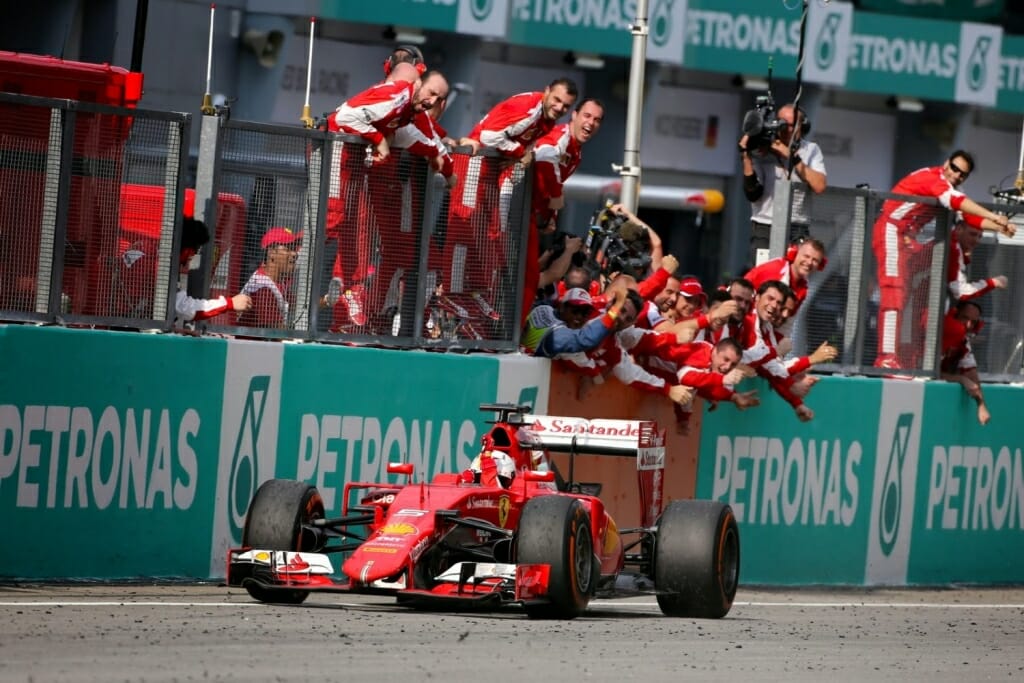 Key Notables: 48 wins, 52 pole positions, 111 podiums, Championship Runner-Up in 2017 and 2018, 2010, 2011, 2012 and 2013 World Champion (Youngest ever World Champion at 23)
Yeah, the Top 2 are again, on a completely different level here. For a good while, there was a chance this could be the decade OF Sebastian Vettel. But he's certainly a significant part of what made this decade of F1 what it was.
He opened the decade with a clutch win to steal the 2010 title and become the youngest ever World Champion. Dominated in 2011, and 2013, two of the best single seasons in history. But 2012 might have been the jewel in the crown. A pair of his greatest drives in Abu Dhabi and Brazil, in an F1 field with five other World Champions in it (An F1 first), to defend the crown against a brilliant Fernando Alonso. 
And while it's easy to be critical of him now, twice over while driving for Ferrari, he was the antagonist we as an audience needed to challenge Mercedes and keep them honest in the face of their dominance. I still don't think his 2015 or 17 seasons get anywhere near the credit they deserve in Vettel's legacy.
Sebastian is not the driver of the decade. But he might be the most important. 
Okay, you've waited long enough…
Driver Of The Decade – Lewis Hamilton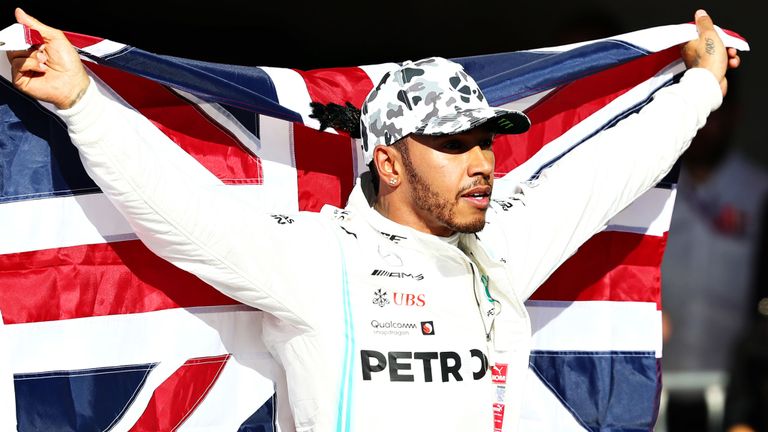 Key Notables: 73 wins, 71 pole positions, 124 podiums, Championship Runner-Up in 2016, World Champion in 2014, 2015, 2017, 2018 and 2019
No shit, Sherlock. Lewis blows everyone else barring Seb out of the water. No surprise as he's won 37% of the 198 races this decade.
And to think, Lewis spluttered for the first four years of this decade. Nevermore than an outside chance of winning in 2010. Reliability cost him at least a chance in 2012. And he was nowhere worth a damn in the odd-numbered years of the V8 era. 
Since then though… the greatest sustained run of dominance this sport has ever seen. 62 hybrid era wins out of the 121 races. World titles in 5 of the last 6 years, becoming the 2nd greatest statistical driver ever. A driver that has matured to the point where he has virtually no weakness or errors in his game. For all his occasional mental fallacies out of the car, once the visor is down, there is no equal.
Sebastian is the only man in his ball park, and Lewis pulled away from him the last couple of years. 61% of the races won in this era, were by these two. And I think that percentage isn't going to change next decade unless the 2021 regulations obliterate the field.  
Good luck everyone. Would you like to see a MotoGP version too? In the meantime, happy new decade!