Remember February in Barcelona? Remember when Mercedes and everyone in their camp had said that Ferrari had HALF A SECOND on the field? The top of the field was quaking. Everyone else was scared. Ferrari might have just nailed the 2019 season.
But then I remembered. This is Ferrari.
Mattia Binotto this week, summed up what most of us already knew. Ferrari's 2019 season was lost before it had even started. Spooked from the end of 2018 and Ferrari's hellacious handling. Further frightened by a pre-season crash when Vettel's suspension failure skidded him into the Turn 3 fence. The team went away from the style that suited the talisman driver that had kept them in their previous title fights. It was the start of a team that dropped the ball. Relentlessly. And personally, drove this Ferrari fan into pulling out what little hair he had left to begin with.
2019 was meant to be the year that Ferrari FINALLY put it all together. A promise of increased funding. Mattia Binotto in charge, a team boss that was softer than Arrivabene before him, one with empathy after the difficulty of dealing with a unit minus their true leader in Sergio Marchionne. They gambled on releasing a still competitive Kimi Raikkonen for Charles Leclerc, the brightest talent to enter the sport since Lewis Hamilton and Nico Hulkenberg. Ferrari's youngest driver for nearly 60 years. Vettel had a ropey end to the year but was largely given a second chance. There was a buzz in the air.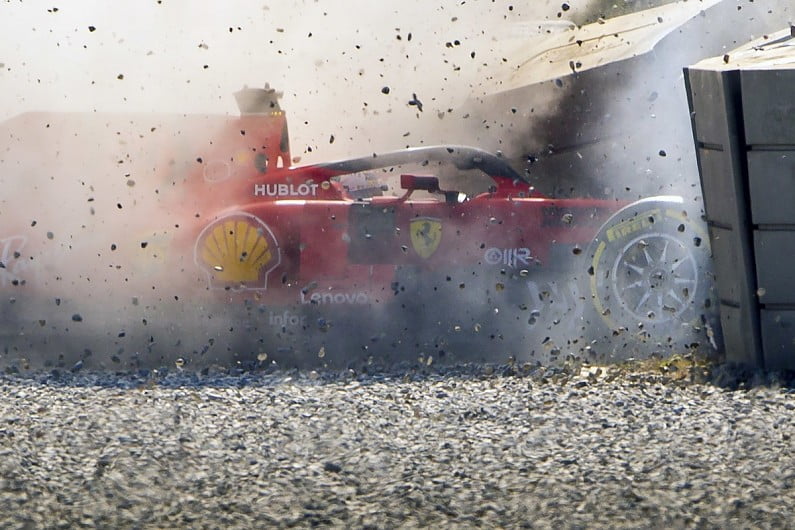 Then Australia happened, and Valtteri Bottas teabagged the entire field. Bahrain a fortnight later, had a 1-2 finish completely blown by a power unit failure and Vettel getting the yips when Hamilton made a ballsy, race-winning pass. And let's not forget, we were already getting regular calls from Ferrari on team orders, with them having an impact in nearly all of the first five rounds. And sometimes, it wasn't even the calls themselves, it was how sloppy their execution was. It was painful to watch at times.
Charles Leclerc was a rollercoaster. At times, meteoric. A pair of incredibly emotional victories within a week of each other. Spa, in the tragedy of Anthoine Hubert's horrific accident and with Lewis Hamilton breathing down his neck. And Italy, their first home win in a decade with the Tifosi needing a reason to smile again. It felt like Matt Smith's regeneration on Doctor Who, the 11th dropping the bowtie in his final speech. A passing of the torch, perhaps.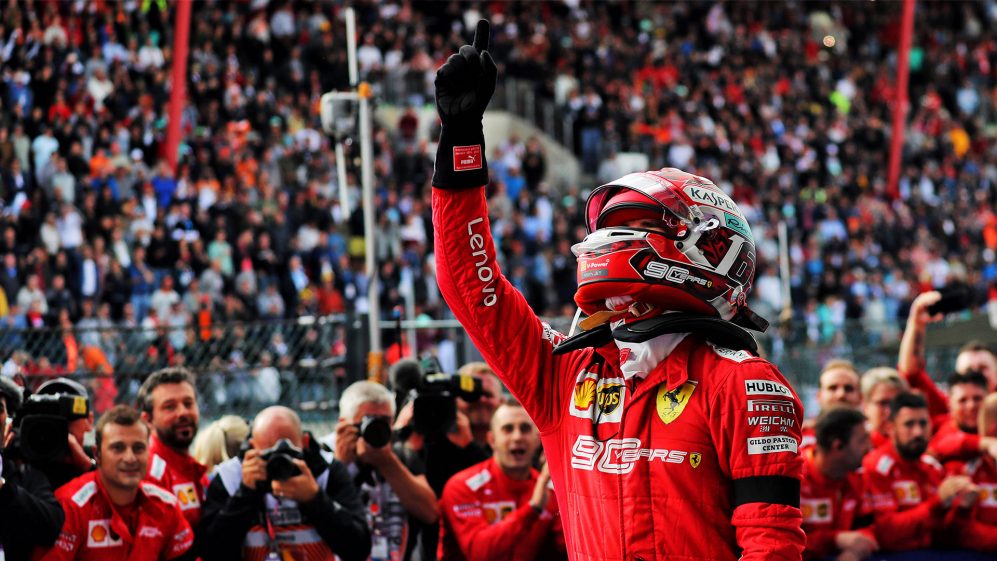 But then we also had moments that reminded us he was still a 21-year-old sophomore, even if he was an electric talent. A reckless, impatient crash on home turf. A silly wreck into the castle in Baku. A forgivable venture into the drag strip of poor judgement in Germany. A silly bump into Max on the opening lap in Japan. The nature of teething problems in your first year at the top, but still a lot of points left on the table.
Sebastian had similar peaks and valleys. In Canada, he was brilliant until another unforced error at the chicane opened the door for the lamest race-deciding penalty F1's had in years. A silly wreck into Max at Silverstone, the door always closing. Another spin and a dangerous re-entry at Monza, a race his teammate would go on to win. But he also had the lap of the year in Singapore to pull off a double undercut on Lewis and his salty teammate. He was insane in coming through the field to finish Germany 2nd from the back of the field.
If you ever want to see the dynamic of Ferrari in 2019 though, two races stand out above all else. Brazil. And in a battle of egos between the two drivers, Leclerc didn't budge when Vettel needlessly squeezed, thinking he had the position. The consequences, catastrophic.
But Russia. Ooh, baby. Russia was everything wrong with Ferrari's 2019. Leclerc scores pole, but has a convoluted, maybe even naive plan to leave the door open for Sebastian to pass Lewis on the long run to Turn 2. It works too well, Seb leads. Charles gets pissy on the radio, Seb gets given an order to give the place back. He refuses, and why should he? He's pulling away.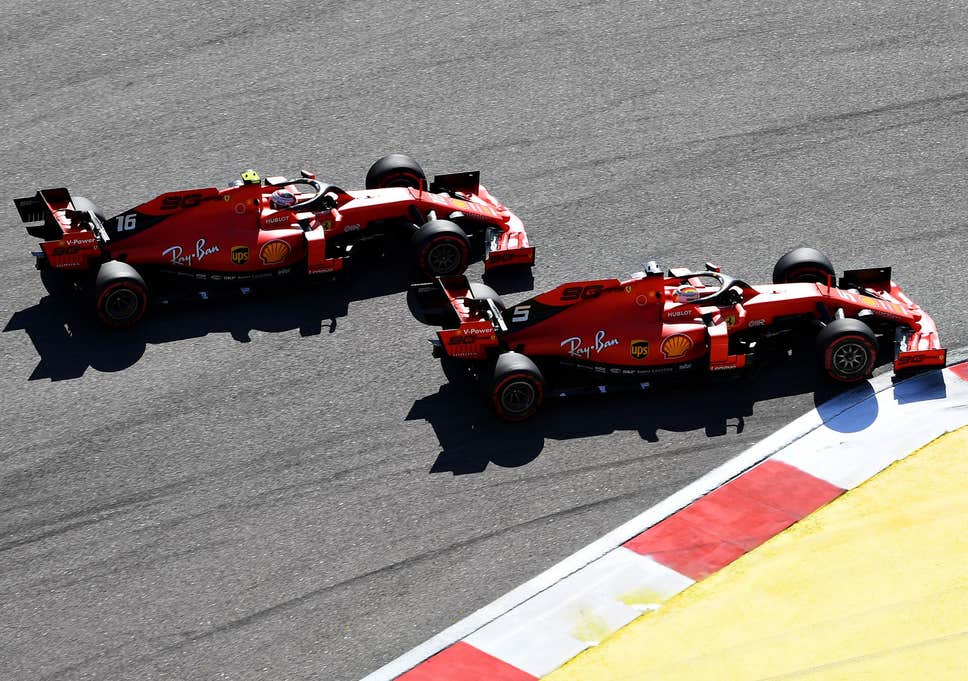 The team deliberately undercuts Charles, leaves Seb out way too long, falls behind his teammate, and then the car dies from overdoing it. That brings out the Safety Car, Mercs pits under yellow, come out in front, wins with a 1-2 finish. Are you kidding me? From reliability to compromised handling, terrible use of team orders and drivers personalities clashing, Sochi was PEAK Ferrari this year. The glace cherry on a cupcake of shit. Even the final round at Abu Dhabi had an admin error on how much fuel was declared, and a car so bad on its mechanical grip it was losing .7 a lap in Sector 3. Dear lord, this season couldn't have ended sooner.
Mattia summed it up best. 3rd in Abu Dhabi, 40 seconds off the win was an enormous symbol of Ferrari's blown potential for the year.
The overriding theme of 2019 as an F1 season won't be Lewis Hamilton's 6th World Title. It won't be Mercs kerb stomping the field. It won't be that really solid block of races in the middle of the year. It'll be Ferrari leaving so much on the table that was the catalyst for it all.
And that folks, is part of the reason we love them so much. Ferrari, are box office. They're the emotional heartbeat of F1. As Sebastian himself said, we're all Ferrari fans to a degree. We love the prancing horse and what it stands for. Even when Michael was busy ripping the hearts out of his opponent's chests… secretly, we kinda liked it. We admired his dominance. The sport is a lot more interesting with a competitive Ferrari, especially in the silver-branded dominance of the hybrid era to date.
It's why the last 2 and a quarter seasons, going back to Singapore 2017 has been so infuriating. They have the potential to be a threat to Mercedes, all the resources and driving talent. But they can't seem to put it all together, and it makes you want to pluck the grey hairs out of your head.. Before buying another flat cap and sitting down for the next serving.
And I fear, the next slice of disappointment pie is just around the corner, because the rumours of Lewis Hamilton taking Sebastian Vettel's spot for 2021 is alarming to me.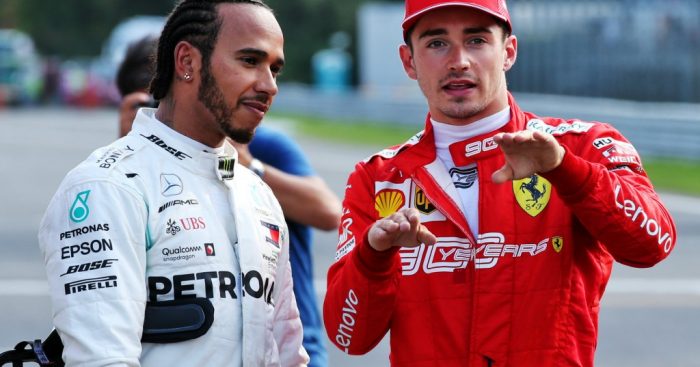 Ferrari on four wheels, remind me a lot of Ducati on two. Ducati has had a Hall of Fame of top-tier riders on their bikes in the last decade. But they've also had the nature of arrogance to think that their bikes are so good, anyone can win on them. It kinda led to Alvaro Bautista's World Superbike run crumbling at the halfway point due to lack of development and a bad case of the dropsies. Or the list of Hall of Famer's that have been on their machinery the last decade or so. Capirossi, Hayden, Dovi, Rossi, Stoner, Iannone to name a few.
And if you're Ferrari, this is essentially the last roll of the dice. Go after the best driver of this generation for one last run. It irks me because this has been Ferrari's strategy since the Mid '90s. If at first, you don't succeed, sign the best driver in the field with copious amounts of cash and hope he fixes the problem.
It worked with Michael, but he brought all his guys from the Benetton outfit with him. Kimi Raikkonen performed the ultimate smash and grab in 2007. Fernando Alonso couldn't lead them to ultimate glory, even if he came damn close twice in the five years he was there. Next year is year six for Sebastian, and he's brought them no closer. Lewis Hamilton is the new golden carrot that Ferrari can't seem to ignore because I still feel as if they have that Ducati arrogance that just having enough driving talent will take them over the top. Because chief, that ain't it.
Seriously, imagine having a team of Sebastian Vettel and Charles Leclerc, and thinking you need Lewis Hamilton?! It boggles the mind.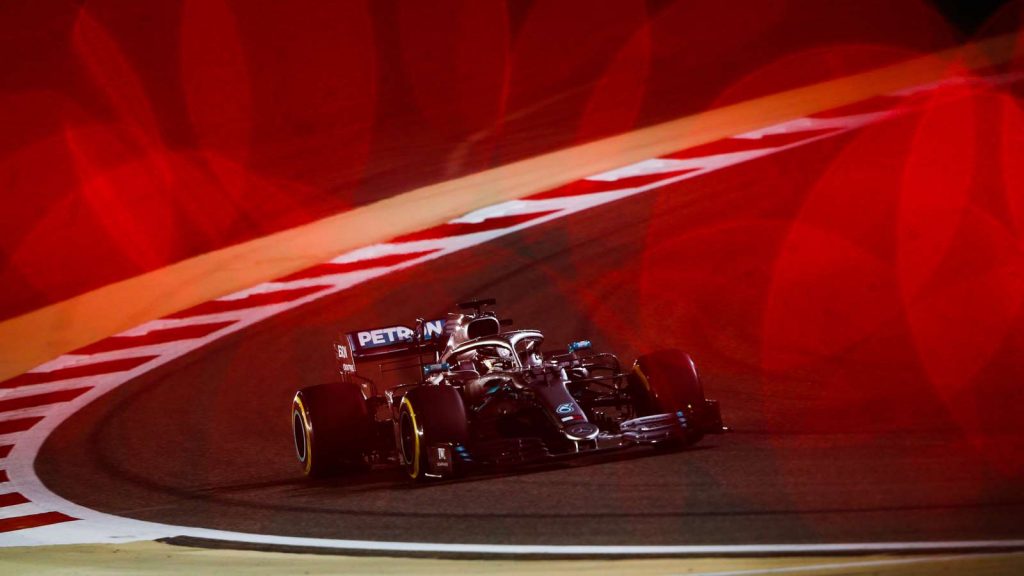 And if you're Lewis, annoyingly, I get the temptation. I know we as fanbases are obsessed with multiple manufacture success as the true measure of driver hood. But, if Lewis wants to be the undisputed greatest driver ever, winning Ferrari's first drivers title in 14+ years would be a hell of a final flourish. And it's Ferrari. The sexiest, most marketable team in Motorsport. The #BRAND would be unmatched.
It all comes down to whether Lewis wants to take one last gamble and walk away from the best team this sport has ever seen. A six-year run of untouchable dominance and a car responsible for saving his career. That in itself is so hard to walk away from in F1. A sport where everything can boil down to being in the right place at the right time. It's a harder move than you might initially think.
2020 may sound like 2019 Part 2 on paper with the allure of the new regulations creeping over the horizon. But the dynamic of Ferrari's desperation to win, combined with Lewis Hamilton chasing his own legacy to cement, could be the catalyst we need to light the season on fire. And that alone is a temptation that's hard to ignore.