Hey folks, Dre here once again. A request I've gotten from Dom and SamMee on the Twitter's has been to try and predict 2021's grids in both major series. Now, I don't normally indulge this sort of thing, because this is what other mainstream Motorsport journalists friggin' thrive on. I personally can't stand silly season because it allows people to make guessing games into easy content.
So of course, this is what today's piece is on. MotoGP version first, as I think that's a lot more interesting for one big reason. That reason is, there's a much greater chance for movement at the top, and of course, that creates a trickle-down effect through the field. Now, to get through that, you have to ask yourself three killer questions: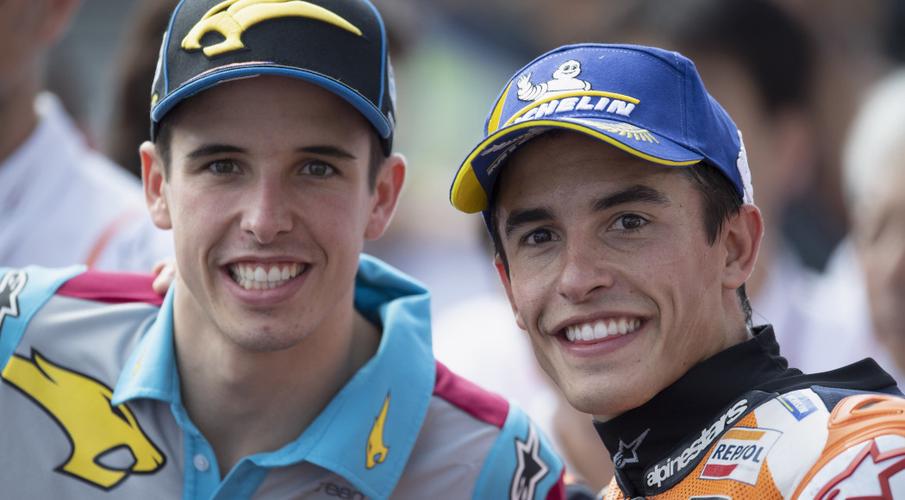 Question 1: Does either Marquez leave Repsol Honda? Dre says – 8/1. Unlikely. Simply put, Marc has no reason to leave. He has a massive influence on the team, so much so, they just signed his goddamn brother. And money isn't the biggest influencer here, because rumours are if he does re-sign, they'll be backing dumpster trucks with money into his house in Cervera. 
As for Alex, Repsol signing him to only a 1-year deal was very clever. The NFL "prove-it" deal. I'm honestly still thinking Alex was so excited, he signed it without realising, like a kid in a sweet shop after having a coke at McDonald's. If this doesn't work, Repsol can cut him and bring in someone else for 2021, which wouldn't be a shock given the free market is expected to be MASSIVE. So Alex is vulnerable here, but rookies do tend to get a bigger leash in the top flight, so I think he'll get another deal as long as he's in the Top 10 semi-regularly. 
Question 2: Does Valentino Rossi retire? Dre says – 10/11. Yeah, odds on, if I was a bookmaker. I appreciate Vale as much as the next guy, but if 2019 was anything to go buy, this is a farewell tour. The race pace he was most famous for, has largely faded, and he was beaten on the same machine this year as Maverick Vinales and Fabio Quartararo. If Rossi doesn't announce it, Lin Jarvis might force his hand as the allure of Fabio with the factory team might be too big to ignore. 
Question 3: Does Ducati blow this thing up? Dre says – 4/1. Yeah, this one's in the middle. This is Year 6 of the revamped team with Dall'Igna and the improved Desmondici, and while they were knocking on the door a couple of years ago, they've slowly drifted away. Danilo Petrucci's 2nd half of the season was poor, and with Ducati's general belief that the bike is more important than the talent, I wouldn't rule out them blowing up the team, starting over, and plugging in Jack Miller and a big-name free agent like Maverick Vinales, or the aforementioned Fabio. At least with Ducati, they have no problem throwing money at a problem to try and make it go away.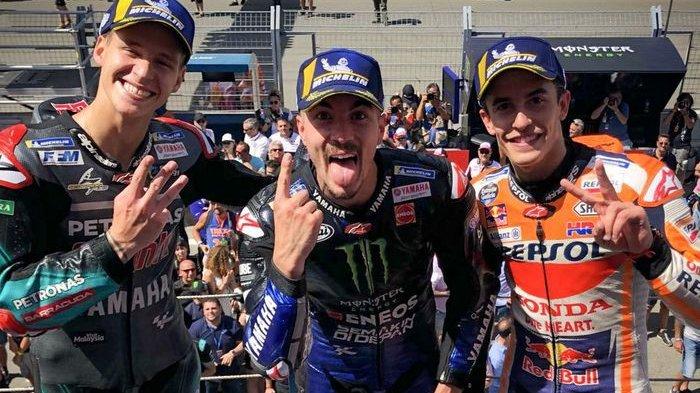 Personally, I think Repsol stays, Yamaha plays it safe and swaps out Rossi for Quartararo, and Ducati keeps Dovi but replaces Petrux with Jack Miller. So, with the Big 3 established in my grid, let's run down the rest of the field are reshuffle the cabinet:
Petronas Yamaha: Frankie Morbidelli is a great baseline guy between the Top 10 and everyone else. Five Top 6 finishes, but also six DNF's. Next year is a big test for him, and if the right Moto2 prospect comes along, I think he could be expendable. I doubt Fabio stays too given he'll be the #1 free agent on the board. I think Frankie stays, and I think Augusto Fernandes will be the best of the Moto2 youngsters that could get the call.  
LCR Honda: Cal Crutchlow was thinking about retirement in the middle of this season like Vale, but I suspect Taka's solid season alongside motivated him to stick around. And I think he will. He's still a valuable testing asset to Honda and still capable of podiums and challenging for wins on occasion. There's no-one else better for his spot. Taka is a bit more vulnerable as he's only on a 1-year deal, but I don't have any reason, for now, to think someone else will nab him. LCR keep their line-up.
Pramac Ducati: This'll be an interesting one. Would Pramac take Danilo back? Probably, they loved him there, and I think a straight swap with Jack Miller is probably best for both parties. Do they keep Francisco Bagnaia? His rookie season was massively overblown, mostly our own fault for reading WAY too much into testing times. As said with Fabio though, he's not going to get the same pass in Year 2 and he'll be under pressure to improve. And with him damaging his wrist in a freaky pit-lane endo at Valencia, he's going to miss a lot of testing. Dare I say, they move him along for Johann Zarco? Hmm… Petrux and Bagnaia for me. Just.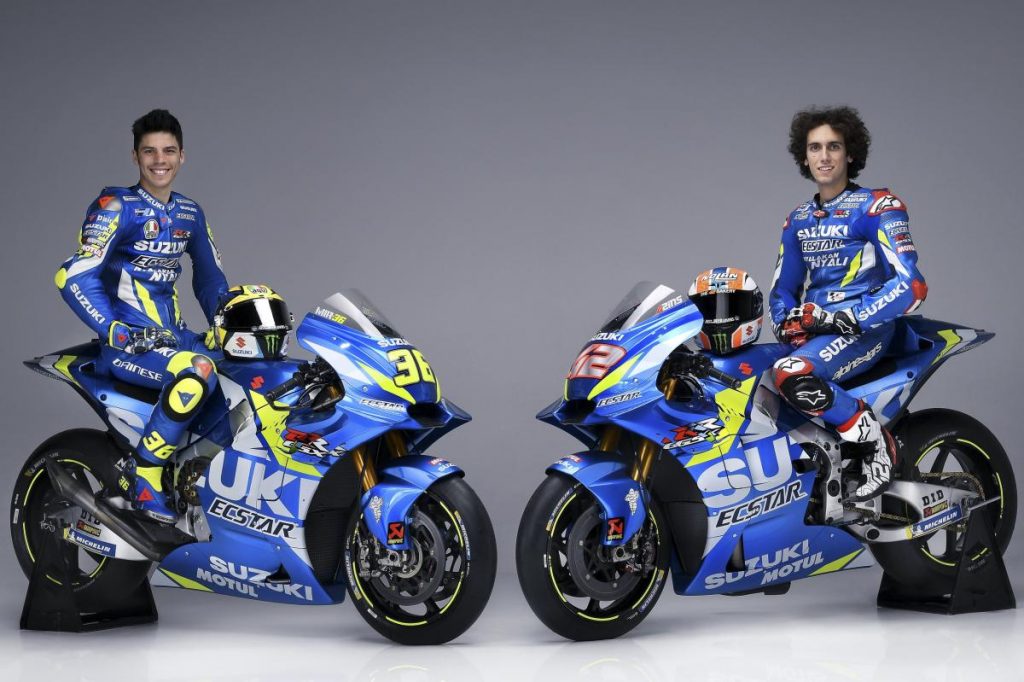 Suzuki: I don't think they'll have any reason to change here. Alex Rins is a title contender if he can put a full season together and limits mistakes. Joan Mir was quiet at times but had a solid rookie season, overshadowed by Fabio Quartararo, and that nasty Zarco divebomb at Sepang. Although he missed time, he was frequently in the Top 8 towards the end of last season and I think he's coming along nicely. No changes here for me, Rins and Mir stay.
Red Bull KTM: Don't think anything changes here either. Pol Espargaro is more than financially compensated for riding the ol' Trellis-mobile, and I think the Big 3 teams will look at their own camps and satellite teams if there is a freakish departure. KTM knows they have a brilliant rider there already and would be foolish to not open the cheque books. And I think Brad Binder isn't going anywhere as a series newcomer, and if anything, is probably one to watch himself. So yeah, no changes, Espargaro and Binder for me.
Tech 3 KTM: Pour one out for Miguel Oliviera. The man had a very quiet, very good rookie season depending on who you ask, but had his old teammate in Moto2 jump the queue over him when Zarco quit on his team. Sucks to be him. In a perfect world, he balls out for Tech3 in Year 2, nabs the odd Top 10 and makes himself a free agent where half the field is lining up to snag him. In reality, he grumbles and has to stick around. First impressions of Iker Lecuona at Valencia were positive until his fall, but I do wonder the allure of Jorge Martin might be too strong if he doesn't work out, and Martin kicks on. I think he'll be too good to resist. Miguel Oliveria and Jorge Martin at Tech 3 KTM methinks.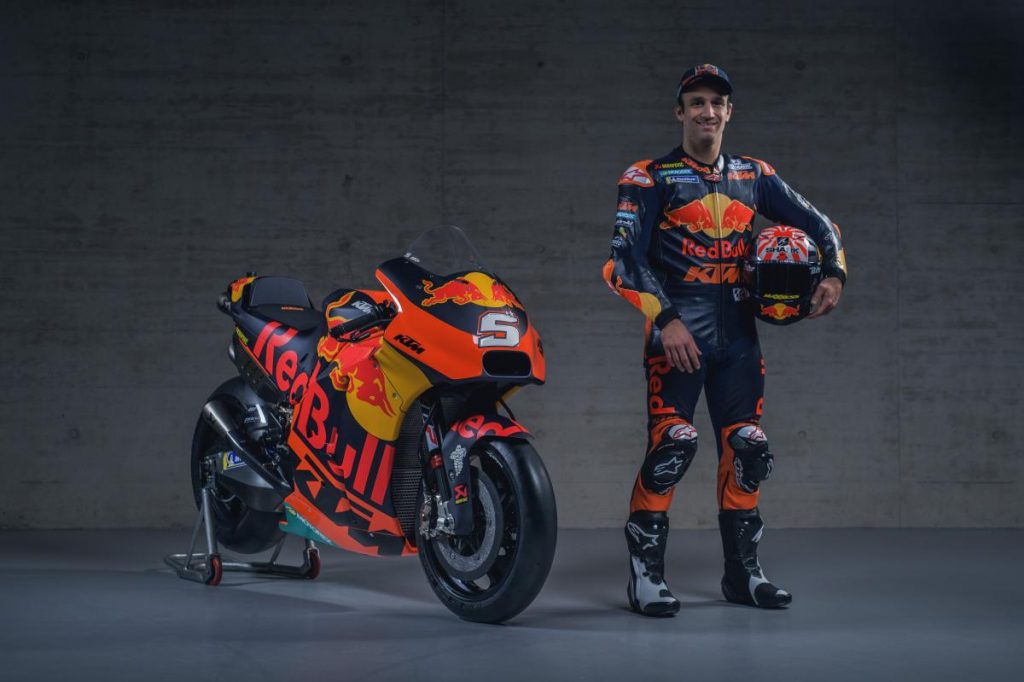 Aprilia: Blergh. This team has a known reputation of treating its riders like dirt (Ask Sam Lowes), and are… shall we say, erratic at how it handles its talent? Aleix Espargaro remains the king of getting the best out of bad machinery and knowing he's probably not getting another gig if this doesn't work out, probably stays. Another question is, will the team finally get tired of Andrea Iannone… being Andrea Iannone? They've been patient in handling his temper tantrums, and that 6th in Philip Island might have bought him some time. Gonna play it safe and say they keep both riders here. This is in itself, a bold prediction.
Avintia Racing: Again, I don't think anything crazy happens here. Tito Rabat is a very solid, dependable rider, and I'm sure he'll do better as the team is now getting support from Ducati rather than just being a customer. Johann Zarco at time of writing isn't confirmed yet, but according to David Emmett is 90% there. As I said with Pramac; if they keep Pecco on the 2nd bike, I have to keep Johann Zarco pinned here, so I will. Unless he quits. Again.
So, a quick recap:
Repsol Honda: Marc Marquez and Alex Marquez
Movistar Yamaha: Maverick Vinales and Fabio Quartararo
We're Totally Not a Tobacco Scam Ducati Team: Andrea Dovizioso and Jack Miller
Ecstar Suzuki: Alex Rins and Joan Mir
Petronas Yamaha: Frankie Morbidelli and Augusto Fernandes
LCR Honda: Cal Crutchlow and Taka Nakagami
Pramac Ducati: Danilo Petrucci and Francisco Bagnaia
Red Bull KTM: Pol Espargaro and Brad Binder
Tech3 KTM: Miguel Oliviera and Jorge Martin
Gresini Aprilia: Aleix Espargaro and Andrea Iannone (Somehow)
Avintia Ducati: Tito Rabat and Johann Zarco
What do you guys reckon? Did I play this one too safe? Or not extreme enough? Am I about to get a mass of phone calls from Bradley Smith's family? Who knows. And would you like to see an F1 version of this? I'm down if you are. Thanks for reading, and be sure to catch Episode 224 of Motorsport101 this weekend, a certain Fudge loving Scot is back…