Talent evaluation is hard. No, really. I've joked before in this environment that we as Formula 1 fans have a lot in common with the more popular football. A sport that itself has gone through a crazy stats-based explosion in the last half-decade. Expected Goals (xG) have gone mainstream. "Moneyball" has become more prevalent as finances in the game only continue to go up and more analytics are used in the game than ever before. 
In Formula 1, it's just not that simple. There are so many variables that can ultimately determine how a driver's career pans out, as well as how they're perceived amongst us, the connoisseurs of "wheel knowledge". And in the last couple of days, two polar opposite scenarios to me, have brought out the worst in how we evaluate talent. Zhou Guanyu and Daniel Ricciardo.
Zhou Guanyu is the ultimate victim of being dealt a bad hand, not being an S-Tier prospect in the junior categories, and not being European. Allow me to explain.
In 2021, it was becoming increasingly clear that Antonio Giovinazzi just wasn't going to work out. He was an okay known quantity, but when a 41-year-old Kimi Raikkonen is still out-working you, it might be time for a change. But the man had gained an increased fan following through his outstanding helmet designs, general sympathy and… well, Zhou Guanyu started getting rumours that he was taking his seat.
Zhou was definitely never going to be the "sexy prospect" like George Russell or Charles Leclerc, but he was fine. The problem is, because he's come off the back of a ridiculous run of 2-year (or fewer) graduates who have won titles, or come close, he was going to get shit on for being a 3-year "veteran" who was well-known for having funding to bridge the gap. And that funding only becomes a factor when it's over someone we either don't like or don't think is good enough. And the criticism of him was anywhere from the modesty of being compared to the valid aforementioned abnormal promotions into F1, to straight-up xenophobia about being Chinese and his funding. Y'know, despite being raised in Sheffield on a steady diet of chips and gravy.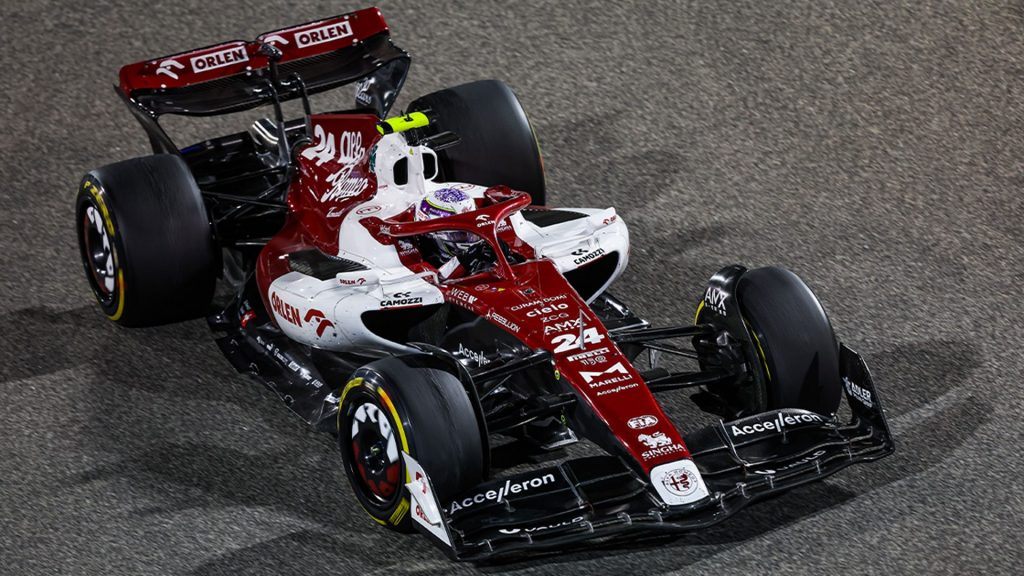 And even after that, I don't think we've acknowledged just how difficult a scenario he's walked into here. He started the season with a surprisingly good car, good enough to score points off the bat. Even if it's regressed a bit since March, it still adds more pressure to perform when your team's made gains.
Valtteri Bottas also came in; a 10-time race winner and Championship runner-up who on a good day, could challenge Lewis Hamilton. And of course, whichever way you slice it, you're a rookie learning on the job. In an environment where a handful of rookies have been absolutely ridiculous and shot up the ranks at unprecedented speed. That's the standard now.
Oh, and if none of this works out, Theo Pourchaire, the then 18-year-old monster talent from France who you leapfrogged for the job is right there. And the Internet's pissed he was passed on for it. Good luck kid! Can you imagine how unwinnable a scenario this is? It's like having to traverse through a minefield. Blindfolded. While on a pogo-stick.
There are so many ways this can go wrong for Zhou Guanyu in F1, and really not very many ways it can go right. If the only justification for his continued employment is "Get close to one of five or six best drivers of the last decade", then I think the expectations for new drivers coming in are ridiculous.
But I think that's what we want deep down. That's "wheel knowledge" for us. The grey area for evaluating talent is so large depending on what story you want to tell. From just reading the points column. To see what the Qualifying and Race Head-to-Head records are. Or to work out average gaps in race pace and qualifying. The mitigation of DNFs and racing incidents. And then looking at the junior situation in F2, a series that's becoming more of a lottery and even less of a meritocracy by the day.
We often joke about Mechachrome in F2 and their lack of reliability within it. But it adds up towards warping entire careers when the margins for F1 promotion, the ultimate prize, gets thinner and thinner. Throw in the fact the series has funding playing such a huge role relative to "success", and junior teams are stretched to the point where you hear the terms "spare parts cars", and it's hard to get a read on ANYTHING coming out of the class. I know off the record a prominent, well-liked driver who rejected a good seat in F3 for that very reason.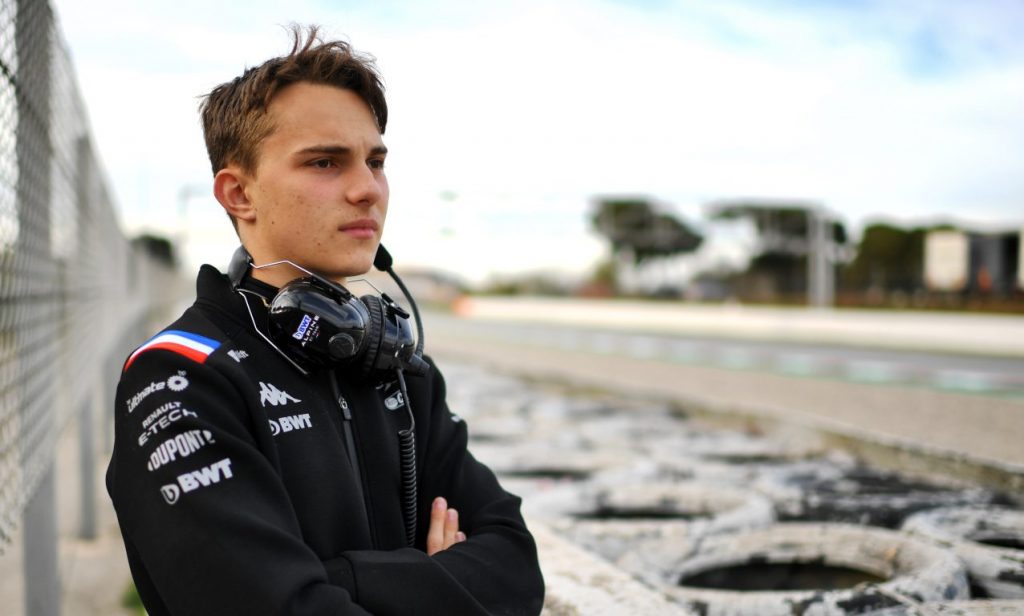 For every Lando Norris and Pierre Gasly, there's a Callum Illot, a Christian Lundgaard or an Oscar Piastri, even if it looks like his chance might come a year later than it should, due to being deadlocked in with Alpine. A team that off the back of 2021 you'd find hard to justify making changes with. And with this year's silly season being surprisingly hectic, there could be another driver that's good enough that won't make it. Felipe Drugovich is the landslide favourite for the F2 title, but even he's admitted that he's looking for a reserve role in F1 next year because race seat opportunities have dried up.
Maybe that's what makes us as harsh as an audience as we are. Because so many have fallen by the wayside, we've become utterly determined to beat said flawed system and have THE 20 best drivers in the system at any given time, even when we know deep down that's impossible. Or get that 11th team in so it's two more seats for two more drivers of intrigue. Or groan every time we hear someone like Nico Hulkenberg mentioned in a silly season rumour because we know who he is at this point.
That harshness hits you square in the face when you watch Daniel Ricciardo's departure video yesterday. Hard to believe it's his third in five years. I've talked a lot about Daniel in the last month so I won't repeat myself too much here, but I struggle to believe that the man that was a Driver of the Year candidate 18 months ago is suddenly "washed". But it IS fair to say it just hasn't worked out, and when Mclaren have aspirations of at least cracking the Top 3 again, his contribution is an anchor.
There's no grand conspiracy here or team bias that's obvious enough to spot. Daniel Ricciardo has been really well-liked wherever he's gone. He has a huge vocal fanbase for being F1's goofball uncle. But Lando Norris really is that good, and that accustomed to a tough working environment. But when you're 11-2 down in Qualifying. 9-4 down in race trim, and being out-pointed 4:1, your boss is going to get itchy feet, even if they're at least partly responsible for his failings.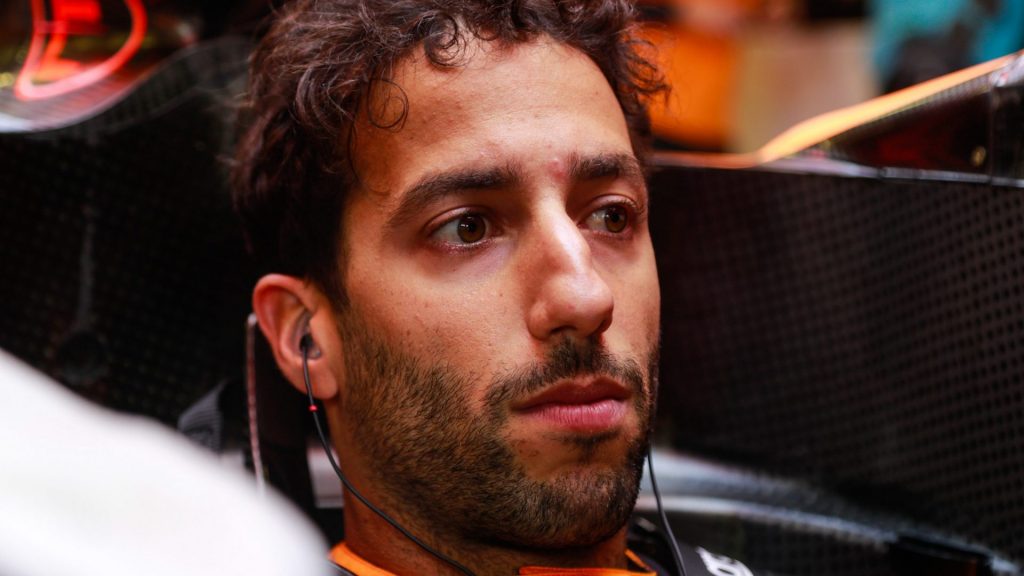 Well, in Zak's case, about 15 restraining orders towards drivers who are already under contract. But you can certainly see why. Especially when you've had a king's ransom of drivers lining up for a seat that on paper, you probably don't deserve. Oscar Piastri is still very high-risk and could be walking into a very similar scenario to what Zhou's in right now. But when there are tens of millions at stake for Championship finishing position, I guess writing a rumoured cheque for £20 million doesn't seem so bad.
And what the heck is now going on with Mick Schumacher? A man who can trade shots with Kevin Magnussen, one of the fields most under-appreciated, to now potentially out of the sport? Why isn't Haas trying to tie him down? I know he's probably surplus to requirements at Ferrari's academy with a really good driver line-up, but straight up potentially disappearing is bizarre.
It's a brutal game out here. I don't like being this cold and cynical about people's jobs. but I know there are few environments in life that are more uncompromising than professional sports. Even more so when it's one of the most bottlenecked jobs in the world. There are something like 10 people in the world that can consistently drive these cars at the highest level, without having to think about their future. The number of people we THINK can do this is probably 10 times that. So naturally, we're going to have difficult conversations about Zhou, Daniel, Mick, Yuki and probably half a dozen more people before the years out. The sport often moves as fast as the cars themselves do. And lowkey, we love it. It's why we call it silly season.