If the powerful Super Typhoon Hagibis does not bring torrential rainfall and wind gusts in the triple-digit kilometers per hour to Suzuka city on Friday morning, there is a very good chance that we'll see 31-year-old Naoki Yamamoto drive in the first free practice of the Japanese Grand Prix for Scuderia Toro Rosso Honda.
We've talked about Yamamoto many times on Motorsport 101 as we've covered the Super Formula Championship and Super GT Series, and myself and a number of avid fans of the Japanese auto racing scene are ecstatic to see him perform in an F1 car in a competitive session.
But who is the newest member of the Formula 1 fraternity?
First and foremost: Yamamoto is a champion driver, in the prime of his career.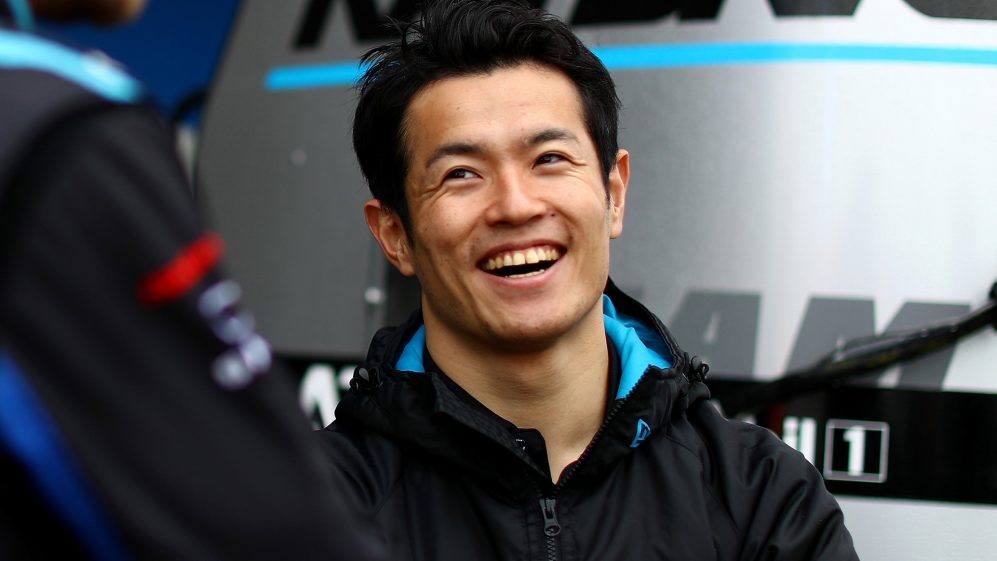 Naoki Yamamoto is competing in his tenth seasons in both the Japanese Super Formula Championship and the Autobacs Super GT Series. He is the two-time and reigning Super Formula Drivers' Champion, and the reigning GT500 Drivers' Champion in Super GT, opposite another driver we'll discuss shortly.
In Super Formula, Yamamoto was the 2010 Rookie of the Year, won his first pole position in 2011, and then enjoyed a breakout season in 2013, winning the championship in a final-round tiebreaker, compiling five podiums and his first career race win.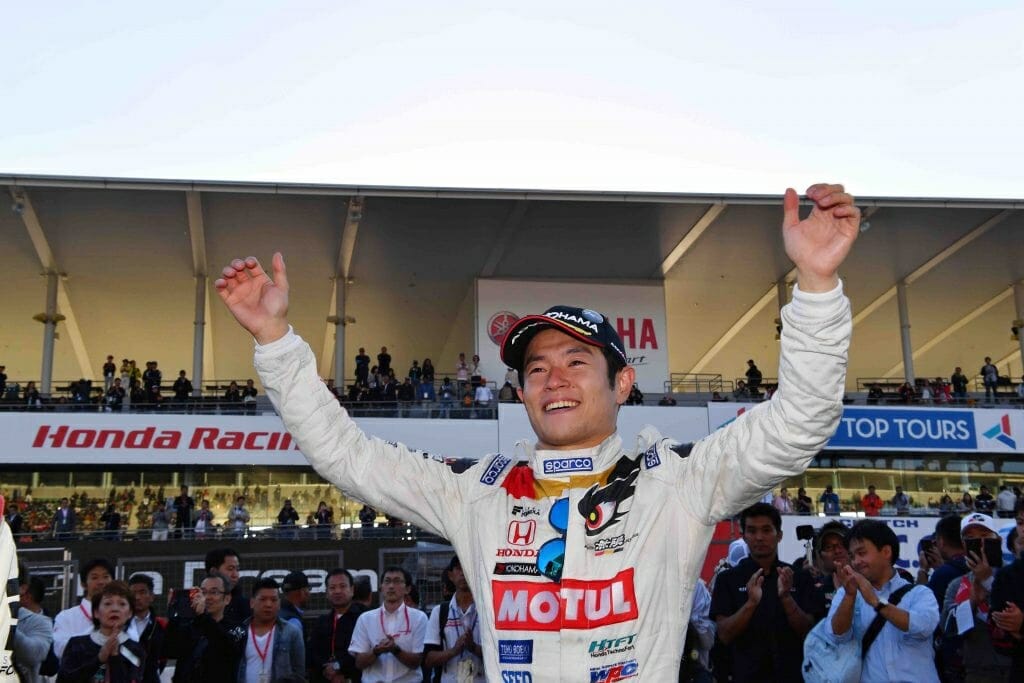 Yamamoto added another three victories en route to winning the 2018 Super Formula Championship, by just a single point. Entering the final race weekend of the 2019 season, Yamamoto has seven career Super Formula victories, eleven pole positions, and fifteen podiums in 75 career starts.
While his cumulative record doesn't seem all that impressive from a glance, keep in mind that for much of his career, Yamamoto has often been tasked with leading a Honda factory racing fleet that had largely lagged behind their rivals at Toyota for many of those years.
In Super GT, Yamamoto was a podium finisher in his debut, jumping straight into GT500 right from the start of his career. He won the 2013 Suzuka 1000km, the biggest race of the Super GT season, and then won his first GT500 Drivers' Championship last year.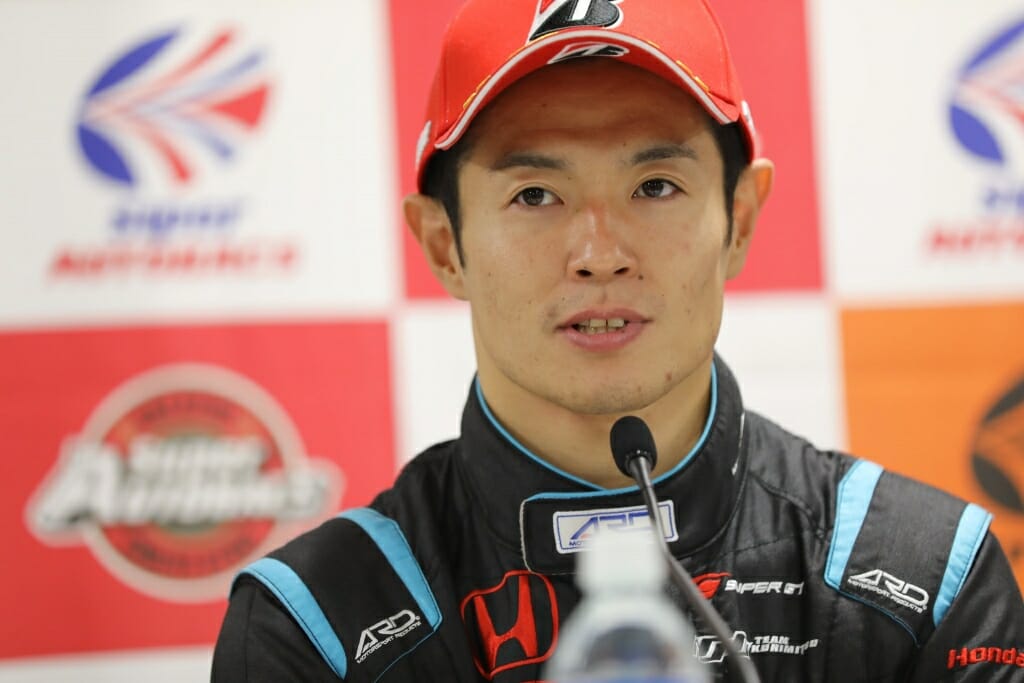 Entering the final round of the 2019 Super GT season, Yamamoto has taken four career victories, 21 podiums, and a whopping 56 top-ten finishes in 78 career starts. Good enough for a points-scoring rate of 71 percent – a remarkable achievement for a driver who's not always been in position to compete for titles, especially in years where Honda struggled to mount a title challenge against the best from Toyota, and Nissan, in GT500.
Many of Japan's top drivers will challenge multiple disciplines of racing at a time. In 2017, Toyota Gazoo Racing factory driver Kazuki Nakajima competed full-time in Super GT, Super Formula, and the FIA World Endurance Championship, taking part in 23 race meetings in three different championships across nine countries, and winning races in each.
Yamamoto doesn't have as heavy a work load as Kaz or his Toyota stablemate Kamui Kobayashi, but it's still very hard to master two different disciplines of racing, and those that can become champions in both are especially gifted – but to do both in the same year is truly special.
Before the 2018 season, only Pedro de la Rosa, Satoshi Motoyama, and Richard Lyons had won both the Super Formula and GT500 titles in the same year. One driver who appeared in over 100 races in nine seasons for some of F1's biggest and smallest teams in De la Rosa, and two other drivers, Motoyama and Lyons, who may have been able to compete in F1 if not for a few strokes of disfortune.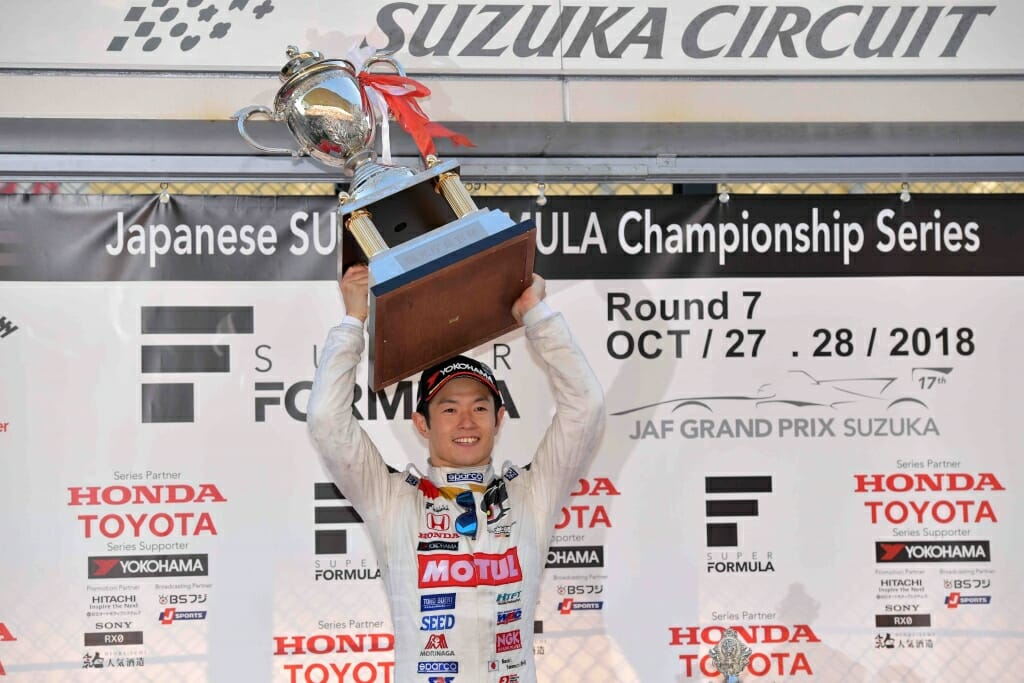 Yamamoto became the fourth member of the exclusive club of Japanese "Double Champions" in 2018, and while he's mathematically eliminated from repeating as Super GT champion, he has aspirations of winning his third Super Formula title and joining Motoyama, Satoru Nakajima, and Kazuyoshi Hoshino as the only drivers to win the series' title, or its predecessors' series titles, three or more times.
And all of that success was set up by graduating from the prestigious Suzuka Circuit Racing School in 2006, finishing runner-up in Formula Challenge Japan in 2007, then joining the Honda Formula Dream Project in 2008 and winning the All-Japan Formula 3 National Class Championship in 2009 – the same year where Marcus Ericsson won the series' main championship title.
He has one of the most respected advocates that a Formula 1 hopeful could wish for.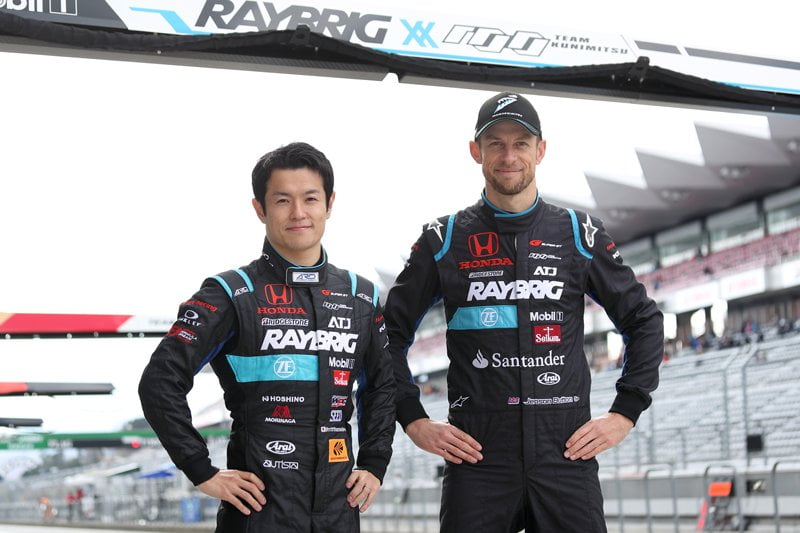 When 2009 Formula 1 World Champion Jenson Button joined the Autobacs Super GT Series full-time in 2018, he immediately brought with him a large following of new fans to the series.
And as Button chronicled his maiden season, those fans who came to watch Super GT for him, quickly became acquainted with his co-driver Yamamoto. Within weeks of them winning the GT500 Championship, Button told Autosport.com: "I personally feel this guy should be in F1."
"He's unbelievably quick, that's the first thing. Wherever you are, whatever the session is, whether it's high fuel, low fuel, old tyres, new tyres, he's always straight on the pace. A lot of that is experience in the category, but he is more [like that] than anyone, I would say. He's extremely quick, and he's very passionate."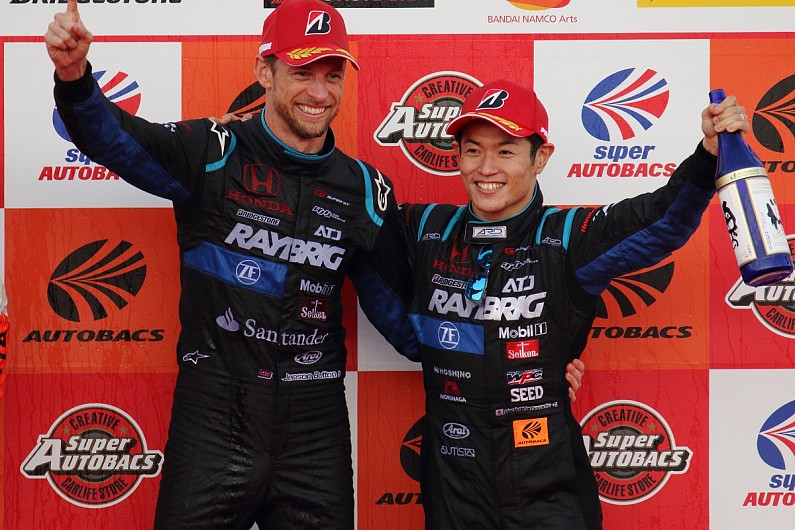 "In the last race, when I was quickest in Q1, he said to me, 'I'm under pressure now!' He qualified second and he was so angry with himself, even though second is still bloody good. Very passionate about racing, unforgiving [towards himself] if he makes mistakes. And with the different skillsets you need for Super Formula and Super GT, it shows he has natural ability."
"At this time of his life, he has a lot of experience, he's calmed down a lot more, he doesn't make mistakes. I'd love to see him test a Formula 1 car."
Even his great rivals have tons of respect for him.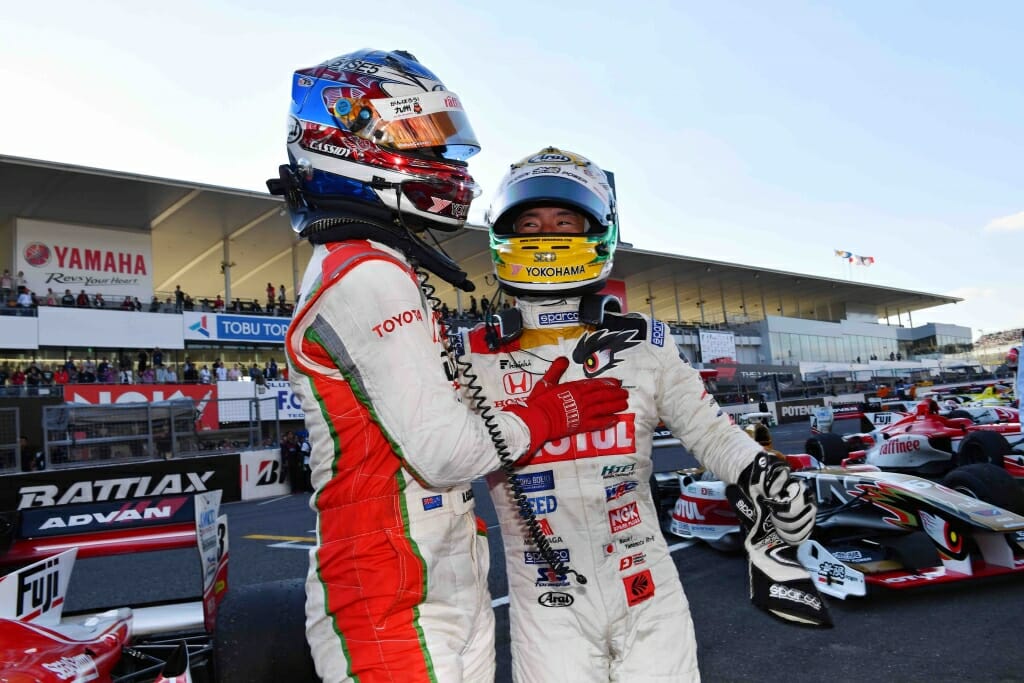 Maybe one of the best drivers that aren't in Formula 1 – but should be, with their skillsets – is 25-year-old Kiwi Nick Cassidy, Yamamoto's title rival in the 2018 Super Formula and Super GT Championships. Cassidy narrowly missed out on the chance to become Double Champion himself last year, but once again finds himself embroiled in another title fight with Yamamoto in Super Formula with the two drivers separated by just a single point going into the final weekend at Suzuka Circuit in two weeks.
"There's been a period in Super Formula where Toyota had the edge on Honda, but this year we were able to see how good he is, and I have great respect for him," Cassidy told Autosport. "I'm sure he'd be good wherever he goes. I don't know how he'd get on in a Formula 1 team, but in terms of driving he'd have no issues."
He represents a manufacturer eager to bring in the next Japanese Formula 1 superstar.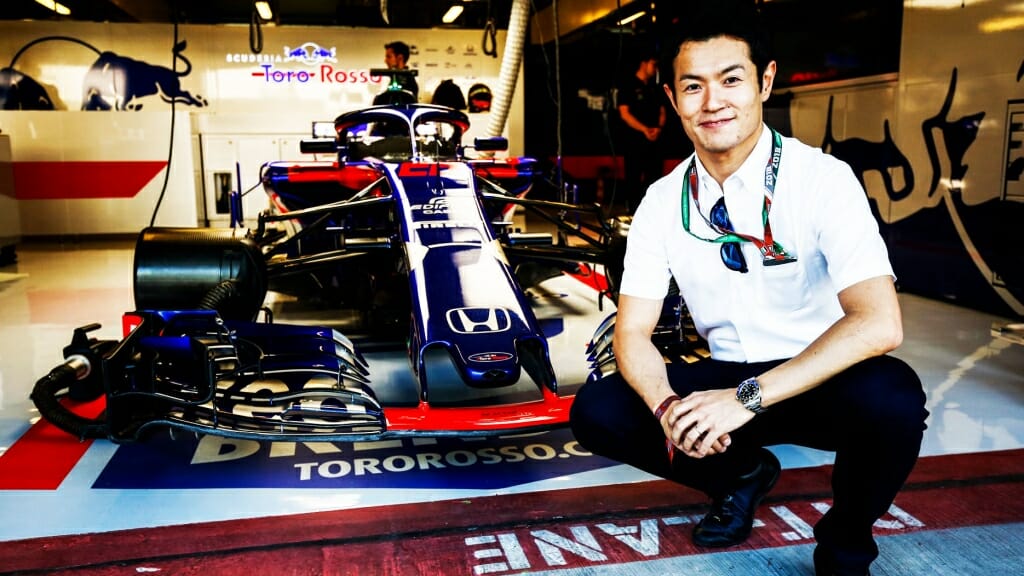 As a graduate of the Suzuka Circuit Racing School and Honda Formula Dream Project, now a Honda factory racing driver, Yamamoto is backed by a manufacturer that, along with being the engine suppliers for Red Bull and Toro Rosso, are also determined to see one of their own home-grown talents reach Formula 1.
Honda's last great F1 success story was of course Takuma Sato, who spent seven seasons in the sport before surpassing his F1 career with ten seasons in IndyCar, peaking with his 2017 Indianapolis 500 victory. Sato was a graduate of the same Suzuka Racing School that Yamamoto graduated from.
Since Honda returned to F1 in advance of the 2015 season, they've been sending many of their top-shelf single-seater prospects to the European ladder in the hope of one day reaching the show, and becoming the first Japanese driver to start an F1 race since Kobayashi in 2014.
Whether it's Nobuharu Matsushita in Formula 2, Nirei Fukuzumi and Tadasuke Makino in Super Formula, Yuki Tsunoda and Teppei Natori in Formula 3, or a new bumper crop of Formula 4 prospects including new Japanese F4 champion Ren Sato, Atsushi Miyake, and Kakunoshin Ohta – Honda have a number of young and intriguing F1 hopefuls waiting in the wings.
But it might just be Yamamoto, who already meets the requisite 40 points needed to acquire an FIA Super License, that gets the call up first. Red Bull's Junior Team does not yet have a Formula 1-ready prospect should they decide to pull the plug on Daniil Kvyat once again, or Pierre Gasly or heaven forbid Alexander Albon. Patricio O'Ward is effectively starting over from scratch in Super Formula, while Juri Vips hasn't yet stepped up to F2.
That leaves the door open for Honda to plug in one of their own drivers should a vacancy arise at Red Bull or the Constructors Soon To Be Known As Alpha Tauri, if that vacancy isn't filled by a tenured F1 driver like Nico Hülkenberg or a returning Sebastian Vettel.
Yamamoto turns 32 next year, which would make him the oldest F1 rookie since Allan McNish if he were to pursue a drive on the 2020 F1 grid. He has that going against him, as well as a number of tenured free agents on the market with more F1 experience than him, his own inexperience on the F1 circuits not named Suzuka, and of course, the reality that maybe Yamamoto doesn't want to risk a year of his career chasing F1 when he could be racking up even more victories and titles in Japan.
For now, it's just one practice session. It could be the only time we ever see Naoki Yamamoto in an F1 car in a competitive scenario. But for Scuderia Toro Rosso to even give him this opportunity is a ringing endorsements of a young man who is one of the best drivers in the world that isn't a full-time Formula 1 driver.
At least, not yet, anyway.