Safe to say, the F1 career of Pascal Wehrlein hasn't really gone according to plan so far. He was 9th on the Autosport Top 50 when he took DTM by storm, becoming its youngest ever Champion the day before his 21st birthday. An F1 was calling, and he got the Manor gig alongside Rio Haryanto, a guy who the F1 audience didn't take seriously. He had a solid rookie season, rewarded with the team's second ever points finish in Austria.
After Haryanto ran out of money, Esteban Ocon took over, and it didn't take long for many in the F1 word to hail him as the true long term Mercedes driver of the future. He had the single-seater backing with the European Formula 3 title he beat Max Verstappen to have, he was a natural and was matching the more experienced Wehrlein right away. Esteban himself was unlucky to miss out on points in Brazil after a tremendous effort.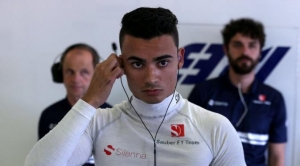 By the time 2017 had started, the stock had seemingly switched to Esteban as being the Mercedes driver of the future. Esteban went to Force India, one of the best seats in the grid. Regular scorers, and a borderline-elite teammate in Sergio Perez. Pascal Wehrlein was bookies favourite for Nico Rosberg's Mercedes seat given his experience but went with Valtteri Bottas instead. Pascal had gone from the knocking of the door at Sauber to being up in the air, potentially getting the Mercs seat, and then going back to Sauber again. Oh dear.
Then Pascal goes to the Race of Champions in Miami and injuries his back in a nasty accident, flipping his car over. Missed the first test, and is still now catching up. He voluntarily pulled out of Australia, he will miss China this weekend, and there's a good chance he won't be ready for Bahrain either.
First of all, I hate how toxic the nature of talking about Wehrlein and his injuries have been. Sadly, it's becoming a more modern trend in sports that we now expect athletes to play through pain and injury. It's an awful level of entitlement and I see it happen all the time in sports.
Take the NBA. It's becoming scientifically proven and more concrete than ever, that an 82 game season, littered with back-to-back home-to-way road trips significantly increases the risk of injury. Taking multiple hour plane flights, not sleeping as much, dealing with jet lag, etc, is all part of the problem. And when LeBron James, Steph Curry, or Kawhi Leonard, star players, are taking rest days, fans (some of which have spent hundreds, maybe thousands of dollars to see), they understandably will be upset. It's a shame, but fans need to understand that these athletes careers hang solely on how they take care of their bodies, and that should take priority.
It's what made comments from former legends like Michael Jordan, Kobe Bryant, Karl Malone and Charles Barkley so disappointing. It was peak "back in MY day" bullshit. And what makes it sadder is, if those guys in the past had taken better care of their bodies, they may have been able to extend their careers. Kobe Bryant's one of my favourite athletes of all-time, and him feeling like he was Superman in 2013 effectively took 3 years of his effective career away, and slowly killed the Lakers.
It's the same deal here. Who are we to tell Pascal how to run his F1 career. Have you seen these new cars? They're pulling 6.5G's through the faster corners now. They're as physically demanding as ever before, something we as fans wanted, that placebo effect of making the drivers feel like it's more difficult for them, for the sake of our own satisfaction. Martin Brundle's comments of: "He should just take some painkillers and get on with it", were completely ignorant and disappointing, especially given it's come from someone you think should relate to the physical toll F1 has. Pascal can't cram 60 days of fitness training into 14. That's just impossible. He absolutely should be taking his time to get back in the car, and I wish him a continued recovery.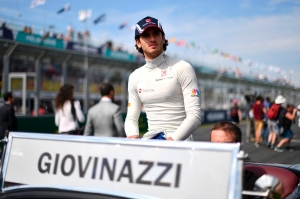 …This gives us another problem, though. Sauber's third man, Antonio Giovinazzi. Massively impressive in GP2 as a rookie last season, probably was going to be in F1 full-time before Manor's collapse, and he was fantastic on his replacement debut in Australia. He'd only ran a handful of laps ever at Albert Park, but he nearly made Q2 and finished the race in an excellent 12th. And the next round is China, a track he's actually familiar with.
If Pascal isn't back in the car soon, eventually a question will have to be asked, and that's whether by the time we get to Bahrain or Russia, will Antonio be a more comfortable, faster driver for the Sauber team going forward? Will a returning Pascal actually be slower? It's a fair question to ask, especially with Gio's great debut under his belt justifying the hype so many had for him.
The practice times said it all for Pascal in Australia. He was much slower than Marcus Ericsson was in both FP1 and 2, and the long runs, in particular, he was several seconds slower. It's lead to psuedo-conspiracy theories running through the air on the Podcast coming this week that Pascal could be leaning on the injury to mask the fact he doesn't like the Sauber. It goes hand in hand with some of the accusations of his "prima-donna" attitude that F1 journo Will Buxton said around the time of Nico's replacement being hinted at. I don't normally like posting rumours on here, but there could be something to this.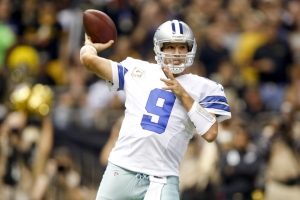 It reminds me a lot of what's happened in the past in the NFL. Just this past season in American Football, Dallas Cowboys veteran Quarterback Tony Romo got hurt in the first week of pre-season. They had to put in their rookie replacement Dak Prescott in there, and he was so impressive, he took the Cowboys to the second round of the playoffs, and the Cowboys stuck with the hot hand, rather than putting Romo back in. Intriguing given the experience Romo had may have gotten them over the line against Green Bay in the playoffs themselves.
A more famous example was Drew Bledsoe for the New England Patriots. Veteran solid QB who got hurt against the Jets, Tom Brady took the starting gig. He was barely on the roster, drafted in the 6th round, no-one gave him a prayer. Came in, took the role, and led the rise of one of the sport's greatest dynasties. Not saying Gio is the next Lewis Hamilton, but the parallels are certainly there.
In any case, this is a brutal state of affairs for Pascal, who's had a rough time in F1 right from the start, with multiple aspects of the job making him look probably a little worse than he deserves. Will Sauber go with the hot hand too? Only time will tell, but I hope for Pascal's sake, we get answers soon, because the questions just keep on coming.