"Six, is the loneliest number."
When the most questionable thing you've ever done in your career, is throw a cap in someone's face at the age of 30, you've probably done alright. And that's just that if you're Nico Rosberg.
For me, Nico is one of the unluckiest drivers ever, in ways you might not expect. He's the son of Keke Rosberg, 1982 World Champion, and who might be the only example EVER of a driver who won the Championship in what wasn't the best car. So Nico already had a level of pressure put on him because of his famous surname, one of a Champion no less.
He started his career at Williams, and immediately caught the eyebrows of a few people when he set the fastest lap of the race on his debut in Bahrain, finishing in the points. Ultimately though, Williams just wasn't the superpower it used to be, and despite a solid 2009 season with 6 finishes in the Top 5, his career seemed somewhat stagnant.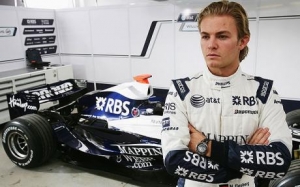 Then he was announced at the Mercedes team in 2010, alongside the returning Michael Schumacher. Nico was a very shrewd signing. Still only 25, his best years ahead of him, supporting MSC, who inevitably, was going to take all the headlines. But despite Michael having some brief moments of brilliance, it was Nico Rosberg who dominated the head-to-head matchup, out-scoring Michael 2:1 in 2010, going 3-0 against him overall, and even scoring the team's first win since returning as a Factory outfit at China in 2012, a race he dominated to win by 20 seconds.
But many still weren't convinced, because of Michael not looking like his former self, hardly surprising by the time he retired again at 43. Most elite athletes are in the twilights of their careers at 35. Michael was a freak case, who nearly won an eighth Championship at 37, but his usual mojo had gone, reduced to just a podium in Valencia, and that pole position lap at Monaco, which didn't even stand due to his previous penalty. Then Rosberg, got his challenge.
In came Lewis Hamilton. A friend of over 15 years, a former teammate in the juniors. Arguably, a driver Mercedes didn't even need, due to their Mercedes W04 taking a huge step-forward, and a terrifying hybrid engine waiting in the wings for 2014. But Mercs had captured a huge free-agent, who already had the reputation of one of the sport's fastest – 20 wins and a World Title despite the fluctuating form of McLaren in his six seasons prior.
As said, Mercs were great in 2013, winning three races and finishing second in the Constructors Championship, ahead of Ferrari, and a teammate fight that Rosberg was arguably unlucky to lose by 18 points, despite winning an extra race, and having three mechanical retirements that were out of his hands.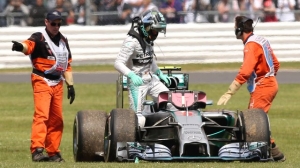 Then 2014 happened. Mercedes had shocked the world by producing an amazing car, and all of a sudden, it quickly became clear it was going to be a two-horse race for the title between Hamilton and Rosberg. And a season of drama, in-house rule bending, a friendship strained, and despite a valiant effort from Nico, it was Lewis that won the Championship, Nico falling on his sword at Abu Dhabi after limping home. It was without question, Nico's best season in F1, a season with five wins, ten second places, and the Pole Trophy for best qualifier. His speed was proven, but just being narrowly pipped by a slightly more game Hamilton, proved to be his downfall, a story that's repeated itself in 2015, as Rosberg has been beaten pillar-to-post by the strongest looking Hamilton we've ever seen.
The nature of the sport has exaggerated this deficit. Lewis Hamilton is now the sport's biggest name, a mainstream celebrity in many circles, by a mile F1's dominant leader in Social Media, and has the winning record to back it up, now the 3rd most successful driver of all-time, Lewis himself feasting on two of the most dominant cars the sport's ever seen. Everything's been coming up roses for him.
Nico on the other hand, has had it rough. By default of being Lewis' only real contender, it's left him that much more open to criticism, a victim of circumstance with a sport that has an agenda to push the #44 as far as they can. This season, more than ever, we've pulled out the magnifying glass to examine the flaws in Nico's game, when the simple factor is, Lewis is just one of the sport's greatest, and it really might just be as simple as that.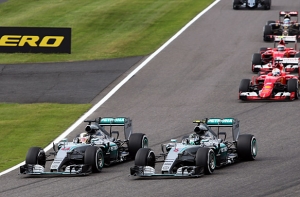 Japan 2015. A race where Nico had started on pole, but Hamilton had muscled him out at Turn 1, pushing him to the point of two-wheels off track. Hamilton was praised for having a "killer instinct" and for being "ruthless" like the legends of old, while TV personalities like Natalie Pinkham and racer David Brabham were rocking up on Sky Sports questioning Nico Rosberg's "mental game", whatever the hell that actually is. I freaking hate it when pundits pretend they're psychologists. Hamilton jumped on Rosberg being down on power at the start, and made an aggressive move. Sometimes, it really is as simple as that.
Hamilton did it again at COTA, actually making contact with Nico as they ran side by side through Turn 1, costing Nico three positions. No penalty. But in any case, it got people talking again, so much so that people were confidently predicting contact as a measure of revenge at Turn 1 in Mexico this past weekend. Why? Because the media needed a story now the title got wrapped up earlier than anticipated. You know, for the driver who we all labelled as "too passive" just a month prior.
The sport has moved on from Nico Rosberg. In the eyes of most, he's done. A reduction to "charity" status, who gets a pat on the back when he wins, but we know he's not actually going to be a threat for any Championship. A Dani Pedrosa. A Rubens Barrichello. A Mark Webber. The circumstances may not be entirely the same, but the mantra is. Is it any coincidence that all the talk has already started for Hamilton vs Vettel in 2016?
To a degree, it's a fair thing to do. The media needs stories to keep the excitement juices ticking over (Especially given the Championship's probably been over since Monza), and Rosberg has let them down in that department twice now. We all want a title fight, and Rosberg's never really convinced people at large that he's "that guy", for two years now. Ferrari look something near their best again, same with Vettel, so of course, like the shiny hood ornament the "prancing horse" tends to be, they're all-in on a title fight next year, that for all we know, may not even happen.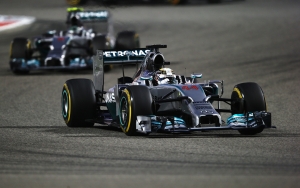 But it's worse than that in Nico's case. For him, his very personality is nitpicked and questioned, just for not being as good as the other guy. "He's too nice". "He's too soft". "He isn't ruthless enough". Not even guys like Webber had that level of criticism. If anything, after Multi 21, we all went soft on him, liking him for his grit and honesty against the dastardly Vettel, the continuously-hated anti-christ turned People's Champion now he's wearing a different colour.
We've warped Rosberg into a media-driven punching bag, taking a swing to suit our own needs, and then criticising him when he fails to deliver… which he will, a lot, because y'know.. He's not Hamilton. Amazing how he's not as good as one of the greatest ever. You know who else is? The list alone would be one of those comedic scrolls that rolls down to the ground and goes on forever. I don't need to hear 101 different reasons and analytical columns why. But then, that doesn't get clicks.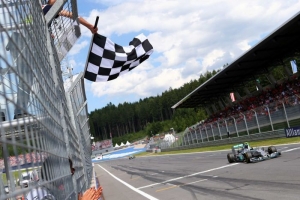 It's a shame, because there's a lot to appreciate with Nico Rosberg. He just scored his 12th career win, as many as Alan Jones, Carlos Reutemann, and Mario Andretti. His superb pole lap at Mexico was his 20th, the most of any driver who hasn't won a Championship, tying him with Damon Hill, and just four shy of being in the Top 10. He's an incredibly intelligent, well-mannered and honest sportsman. In China, when he was the victim of Hamilton slowing the field down, he was passionate and honest in tackling the situation head-on, rather than giving us the generic PR-friendly answer that the media would have undoubtedly criticized.
Sure, he threw a cap back, but given his self-anger, you can justify it. In a sport where keeping the PR giants happy is paramount, god forbid an athlete shows some emotion, even when it's with himself. He speaks six languages, follows fans on Twitter, video blogs for his fans regularly, and I've never heard a bad story about him and a fan. Nico isn't a stain, he's a superb ambassador for the sport and we need guys like him at the top level. Even if he doesn't own a bloody Snapchat account and walks around with gold chains.
And whether we want to acknowledge it as fans, we need guys like Nico Rosberg. Why? Because it gives me a true perspective on how amazing the true superstar drivers of F1 are, like Lewis Hamilton, Sebastian Vettel, Fernando Alonso, etc. Without them, we'd have no true context and no real way of appreciating the golden era of driving talent that the sport has right now.
Nico Rosberg is a brilliant, world class driver. More than good enough to have won Championships if it weren't for Mercs understandably going for a power-play in bringing in Lewis. And the fact that he's only a tenth or two behind one of the sport's very greatest, is no indictment on him. If anything, it highlights just how unfortunate his career has been, a microcosm of F1 in general, where so much talent is wasted due to circumstance more than anything else. From the shadows of his Dad, Michael, and now Lewis, I'm not sure Nico will ever escape from the dark. Which is a shame, because once you shine some light on him, you realize, he can shine as brightly as anyone.