Editor's Note: "This is about a week old now, I was waiting for Cammie's exceptional work in the middle to accompany the piece, but I still wanted to share it. Hope you enjoy it" – Dre
Pierre Gasly just won the Italian Grand Prix. No, that really did happen.
I'm not gonna lie to you readers, I'm nervous writing on this one. I say that because if there's one thing I've learnt this month with life, is that we do as a society, glorify the very concept of "determination". Dealing with the loss of Chadwick Boseman last week helped me learn that it shouldn't take dealing "well" with adversity to make you a hero. That's it's okay to struggle. Okay to have hard times. Understandable if you can't handle it all, or put a brave face on something.
I'll be honest though… It's really hard NOT to do that when talking about the career of Pierre Gasly to date. Especially on the night, he gave birth to what I called, "The Miracle at Monza".
Pierre Gasly was 500/1 to win on Thursday. The formula for this incredible shock was a perfect storm of Motorsport shenanigans. This has been arguably the most predictable season of F1 to date. Hamilton, Bottas and Verstappen have already shared the podium five times. All three had race-killing moments.
Bottas had a race-killing start that, due to the complication of the new engine mode amendment, he was never able to recover from. He spent 50 laps glaring at Lando's rear diffuser. Max Verstappen had a similar issue before a power unit fault ended his race prematurely. And Lewis Hamilton was the victim of a horrendous team mistake as he was told to box in a closed pitlane. A 10 second stop/go penalty later; a 35-second handicap meant even the greatest of this era could only manage 7th from 17th on the restart. 
It was ironic that just seconds before that massive flashpoint, the timing of Gasly's stop and the subsequent red flag was timed to perfection, giving Pierre the track position to win. And even then, if the Italian Grand Prix was one lap longer, Carlos Sainz probably wins and we're writing a very different story here.
But no. It all came together. To perfection. The 129th hybrid era Grand Prix and the first time the "Big Three" of Red Bull, Ferrari and Mercedes were beaten. The first time, in general, they've lost since Australia 2013. The first time we had a podium without them since Hungary 2012. 24 years since the last time we heard La Marseillaise first on the podium. A true reflective of the freak nature of Olivier Panis' win at Monaco. I make no bones about it, I shed a tear when he crossed the finish line. For me, Gasly's win was the embodiment of what being a fan of this sport is all about.
We know F1 is far from perfect. Shit, half my content is creative in the number of ways I'll criticise and nitpick the sport and its product. Figuring out ways it could be better. We as fans will sit through half a dozen crappy, boring races on the bounce and share our frustration on social media about it like the goons we are. Why? Because once a year, maybe two, you get a race that reminds you why you love this sport, and just how absolutely fucking bonkers it is. The Miracle of Monza was just that. A miracle. Those days are truly special and a reminder of how great this sport can be when it does get it right.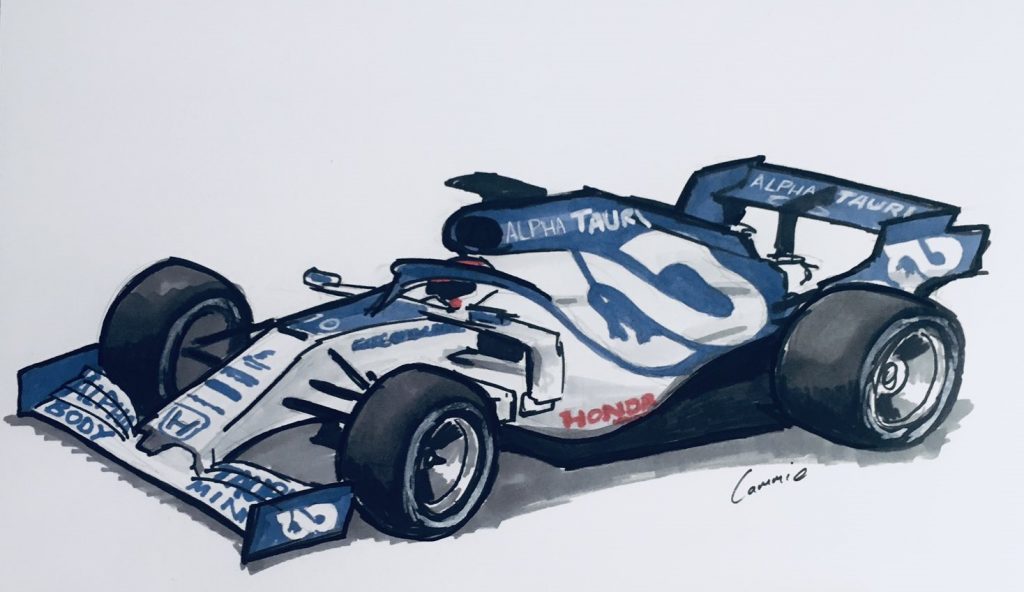 And you know what the craziest part is? I've barely scratched the surface on the man himself.
Pierre Gasly did everything right. He won in GP2. Next in line on the Red Bull conveyor belt, one we know is the toughest to make a name for yourself on. He was tremendous as a Toro Rosso rookie. 4th in his second career race in Bahrain and the return of Honda as an engine supplier. Scored 29 out of the team's 33 points that year. This in the sport's NINTH best car, and chaos with politics off the track. 
He got the promotional call to Red Bull just 12 months later and struggled from day one. Replacing Daniel Ricciardo is tough. To do so in a team all-in now on Max Verstappen was a near-impossible situation to look good in. Even so, to be demoted back just 10 races into his time in purple, and to be replaced with a rookie who wasn't looking wonderful himself was a spit in the face.
A team boss who lied to him. Christian Horner criticised him in "Drive to Survive" and released him just 10 days after saying to the press that he was committed to him. We'd seen this story before. Danill Kyvat, Carlos Sainz and Daniel Ricciardo were all direct or indirect victims of Red Bull building around Max Verstappen. Gasly was just another cog in the wheel they could manipulate to suit their needs. 
But none of that really mattered when just a fortnight later, he lost his best friend. Anthoine Hubert went to school with Pierre, was a childhood friend who both had the same dream. One of them made it, the other came so very close. It was a heartbreaking weekend for so many reasons, but Anthoine did leave a parting gift. A text upon Pierre's demotion that said: "Prove them wrong." I'd like to think the big man is smiling with immense pride up there.
And that's the beauty of a man who's career to date has been straight out of Hollywood. Pierre has been exceptional ever since returning. Six points finishes in the 2nd half of 2019, including that incredible 2nd at Brazil last year when Pierre out dragged Lewis Hamilton over the line, ending the myth about Honda as a manufacturer. He single-handedly keeping Toro Rosso 6th in the Championship for vital extra funding. He called it: "The best day of his life." Hard to blame him.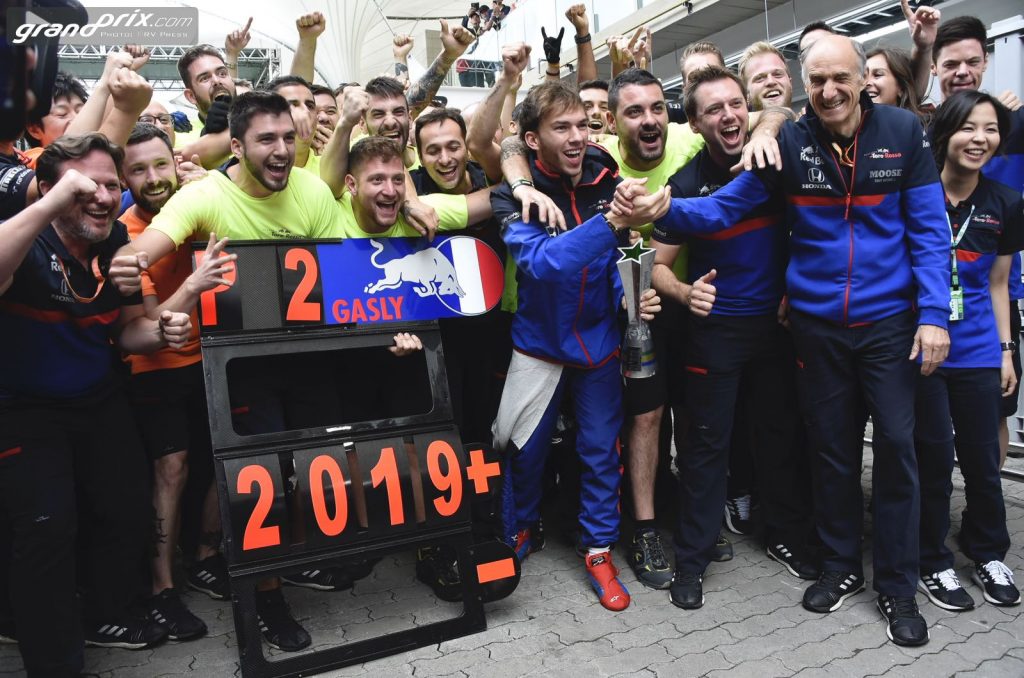 2020 has had its form continue, punching well above his weight in a midfield car and earning praise. Martin Brundle at Belgium just a week ago called him "One of the drivers of the season". And he was absolutely right. He finished 8th that day, just after his house had been robbed, and some dickheads pretended to flout his gear on eBay.
I've got one more number for you. Fifty-five. That's the number of race starts Pierre Gasly has had in F1. That's just it, 55. It already feels like he's had a career three times longer. The ups and downs. The politics, the trauma, and the comebacks. We've had guys do 15 seasons in F1 and their careers weren't ever as dramatic. I woke up this morning still thinking I was on a movie set and Ron Howard was filming "Rush 2". It's nothing short of ridiculous.
So, forgive me if this is a little of that glorification of adversity I mentioned at the top. Please, let me make this clear. It's okay if you can't handle tough times. It's definitely okay to struggle. Okay, to not be okay. We do need to be a bit more careful as to how we make people heroes. How we talk about them once we see their struggle. But if you take a little bit of inspiration from Pierre, a man who's been to hell and back in the last 18 months… I wouldn't blame you. This man and his story are special. And I hope F1 embraces it for what it is.