"The problem is the two really long straights, and they're snaking. That makes it really dangerous. If something happens it is dangerous." – Jonas Folger, 2017
If there's one I hate about being a MotoGP fan, it's the lack of mainstream attention the sport gets… Unless something horrific happens. Especially given our national broadcaster had the rights for it until the middle part of the last decade. Remember how I said MotoGP got more traction than ever when Marc Marquez tried to ride 6 days after breaking his arm? Well, the sport went truly viral last week after not one, but two horrifying accidents that on another day, could have been fatal.
In Moto2, Enea Bastianini slides out at the opening corner of the Red Bull Ring in Austria in the early going. Hafizh Syahrin, not being able to see his bike, still stranded on track, drives straight into it, catapulting him off his bike at over 90mph. Edgar Pons and Andi Farid Izdihar both also taking to the grass to evade the wreckage. Thankfully, no-one seriously hurt, Hafizh the worst of it with only minor bruising. He may even still ride this weekend.
An hour later in MotoGP, Johann Zarco and Franky Morbidelli collide through Turn 2 at 190mph, both riders hitting the grass, and their bikes flying back onto the track at the Turn 3 hairpin, missing both Yamaha riders Valentino Rossi and Maverick Vinales by literal inches. You could see how visibility shaken Vale was in the Yamaha garage mere minutes afterwards. Amazingly, both riders got back to the medical centre under their own power, relatively okay. Another absolutely horrifying incident that overshadowed everything else that came from the weekend.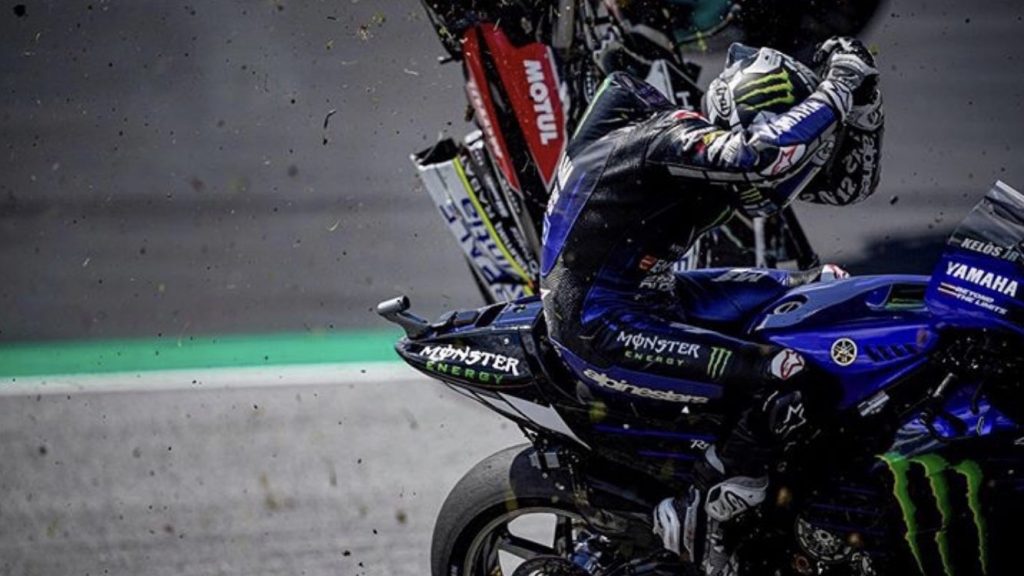 Questions were asked of the track. Casey Stoner's quotes from his time testing in 2016 were unearthed from the bowels of Twitter. This track has fundamental problems that still haven't been addressed.
The track's three biggest braking zones, at Turns 1, 3 and 4, all have relatively short run-offs and close walls. Not places you want to slide off a bike, especially given many a time, the bike is relatively close to you when that inevitably happens. In the case of Turns 1 and 3, there's also little to no gravel, which means you'll slide towards the wall at a faster speed.
Because of the track's massive undulations in height, if you're tucked behind another bike coming through Turn 1, chances are, it would be near impossible to see a bike in that crest as the hill dips. A massive blind spot that led to Syarhin's accident. The drainage when wet also isn't great, and rivers can form as a natural result of the hills the track has, making wet races here incredibly dangerous. And while that's a bullet the sport has dodged to this point, it didn't stop riders making these assessments back in 2017;
"This is the most dangerous track of all the season. All the braking areas are very close to the wall." – Danilo Petrucci
"We arrive at more than 300 km/h, so if we lock the front, the bike will go completely to the barrier. I don't care about the bike, but we will also arrive at the barrier. And as we saw with the Salom crash, when the bike hit the barrier and comes back is when the bike killed him." – Aleix Espargaro
"Imagine what will happen if it rains: a rider who crashes will not slow down, just the opposite." – Casey Stoner
I remember 2017. There was serious talk that if the weekend finished wet, Petrux, Folger, Aleix and others wouldn't have raced. All that, less than a year after Luis Salom's passing in Catalunya. A direct result of short run-offs and a bike bouncing off the wall. But nothing changed.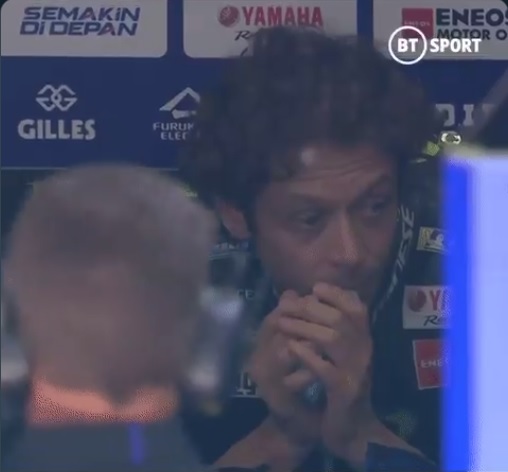 And Jonas was absolutely on the nose when he mentioned the out-swinging straight and the run through Turns 2 and 3. In cars, a doddle with the downforce they generate. But with bikes, it's a different story. They don't generate anything near what cars do, and by their very nature incredibly difficult to change direction quickly, so if there is an incident at Turn 2, everything gets pushed towards the 120-degree Turn 3 hairpin. And with riders coming through at only 30mph, they're a sitting duck for whatever can come up through the Turn 2 hill. Ask Takuma Sato when Nick Heidfeld's Sauber T-Boned him in 2002.
That's exactly what we saw with Maverick and Vale, the former having to duck his head and protect himself when he saw Johann and Franky's bikes fly towards them at three-digit speeds. Any track that goes back on itself like this, adds unnecessary risk. It absolutely led to that horrendous crash, and gif you've probably seen on your timeline in the last 48 hours.
This track is inherently dangerous. Far more than the average. Even in the dry, it was only ever borderline "safe". In the wet… forget about it. And the most infuriating thing is, is the owners. Red Bull has more money than God. They own everything around the place and have taken great pride in renovating and trying to make it as great a facility as possible. Media I know who have been there gushed about it. Why not go all the way with it and bring back the old Österreichring layout, and modernise it? They have all the resources in the world to do just that.
Unfortunately, what we have now, isn't fit for a GP track, and the issues mentioned are not quick fixes. And we're doing this all again on Sunday. That makes me a little bit sick inside.
---
Oh, and Andrea Dovizioso's leaving Ducati. Surprise!
If it wasn't for those two horror crashes, the story of the weekend would have been Dovi announcing himself walking away from the negotiating table, then winning in Austria for the 3rd time in his career like clockwork. Mic drop. Ducati's 50th win in the top flight too.
It's not completely surprising. Ducati and Dovi were at an impasse over contract negotiations, and if you read between the lines, there was obvious tension and fundamental differences. Dovi had long asked for development of the Desmondici to be focused on turn-in and smoothness. He didn't want the bike to be an arm-pump generating moose to send through the corners. Ducati was mad Dovi wasn't fully utilising the core strengths of the bike – It's insane top-end speed and corner-exit grunt. End result? Allegedly, Dovi and team boss Luigi Dall'Igna being barely on speaking terms for the last couple of years.
According to Dovi's manager; Simone Battistella, it never even got to the money stage. Dovi was willing to take a pay cut, going completely against the media narratives that had been spun that Dovi was looking for back pay for his previous success. The differences were a matter of pride. A lack of belief in the team's star rider and the message it sends when the team were clearly not on the same page. So Dovi walked away.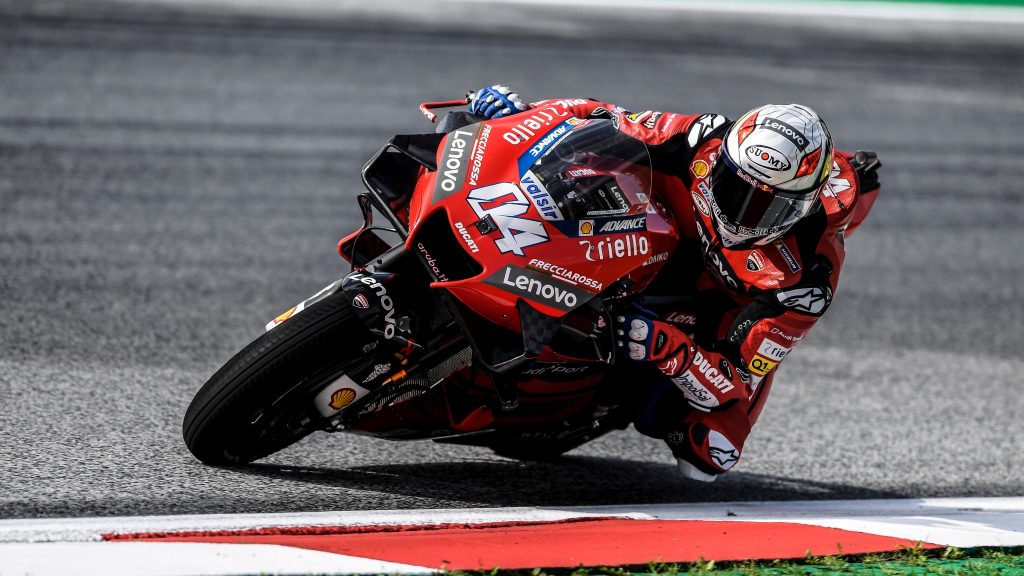 Personally, I think Ducati is flirting with arrogance, in a similar fashion to their four-wheeled neighbours. The biggest criticism of Andrea Dovizioso in the seven years he's been in red, has been that he's not Marc Marquez. And I think your head's lodged up your ass if you're this quick to walk away from him. He is still the absolute #2 rider in the world. No-one else has touched him over the last three years for that spot, despite the explosion of youth. A better rider is unlikely to fall in their laps. Especially when they tried and failed to attract "them" last off-season, swinging and missing for Rins, Maverick and Mir.
Maybe they saw Zarco in Brno shock the world. Maybe they saw Pramac's incredible potential in Jerez and thought they could roll the dice. In any case, if I was evaluating the situation, I wouldn't be so quick to be critical of the man who's won you over a quarter of your GP victories. Even more so when you've not listened to his feedback and won in spite of that on several occasions.
What next for Dovi? Well, his manager also said he'll be on the grid next year, so he clearly doesn't want to retire. The only open seat realistically is at Aprilia, who are now holding fire until October while they wait for Iannone's CAS hearing. Can they reasonably afford him? What would that mean for Cal Crutchlow, who's seemingly in limbo?
All of a sudden, with Fabio's errors and another Austria race this weekend, Dovi reaffirmed himself as the title favourite, just 11 points off the top. Wouldn't it be ironic if the man Ducati once adored, won them their first top-flight title in 13 years before flipping them the bird and riding off into the sunset? Sporting shithousery, fit for a king.