Max Verstappen was outstanding yesterday. It was like the entire plot of "Deep Blue Sea" when some idiot scientists create some genetically modified sharks. They get super smart, using their own intimidation to flood the underwater facility and kill off most of the team. Max had an incredibly fast car that worked in the hot conditions, gave the Mercedes drivers a bloody nose, never let off the pressure and pushed them around into either coughing up track position (Bottas) or forcing Hamilton into an abandoned 1-stopper, the only way Mercedes had any chance left at the win.
Red Bull exploited the fact that Mercedes has always struggled in hotter weather due to the loads they put on their tyres, a car with incredibly high downforce. Throw in the one man who's kept Mercedes even relatively honest so far this season, and bang, Mercedes' "table running" ends.
A lot of people are now asking, is Max Verstappen the best driver in the world? And it goes back to the sport's state of play. When we as an audience have gotten so used to Mercedes dominance, anyone that even gets close gets a massive rub of the green.
In the hybrid era of F1, if you want someone to respect the crap out of you, there's one sweet spot you really want to be in. That sweet spot is the bronze medal. In a time where Mercedes has just not had a consistent threat as the years have rolled on, that 3rd place, that "best of the rest" thorn in the side has always gotten the F1 equivalent of the "fan boost".
With 2014 and 2016, it was Daniel Ricciardo. A man who at one point, topped the Autosport Top 50. In 2015, 2017, and until Germany in 2018, it was Sebastian Vettel's resurgence in red and winding up of the Mercs drivers in press conferences that stole hearts. Even before then in the V8's, when Sebastian Vettel was on top, it took years of him beating Fernando Alonso before we ever gave the latter his due. And now for the last year and a half, it's been Max Verstappen's time to take that shine.
My opinion? Lewis Hamilton, Charles Leclerc and Max Verstappen are the Pound-For-Pound Elite tier. I don't care if the Mercedes has a rocket ship strapped to his back, Hamilton's proven track record has him 1b at the absolute lowest, and the only reason anyone would have him even THAT low is probably down to the fact we like seeing drivers climb up through the ranks. Something Lewis never had to do but proved ultimately that it really didn't matter.
Charles Leclerc has been pretty much outstanding from his F2 Championship year. From that sprint race stop-and-win in Bahrain to an incredible rookie year at Sauber, eventually taking control of the factory Ferrari team after becoming its youngest driver in nearly 60 years. I'll get into a little more detail in the next section, but 2020 has seen him step up to another level to get great results out of a car with genuine midfield tendencies.
And then there's Max Verstappen. Anyone who's honest with themselves knows that Red Bull is not the title contenders of old. They still haven't won more than three times in a season since the hybrids began in 2014. But Max has become the sport's new top predator. If Mercs leave the door open, or if there's a chance to split them, Max is always there to punish a mistake.
He's had genuine banker race wins like Mexico in years past, he's cleaned up a lot of his more rash racecraft habits, has nurtured his incredible race pace, and is now in that prime "Bronze" spot I mentioned. Has been for a year and a half. I still personally wouldn't take him over Hamilton, but the fact anyone's even close to the greatest driver of our generation should speak for itself on just how good Max is now. Just a shame his team holds him back from being the title challenger we so desperately want him to be.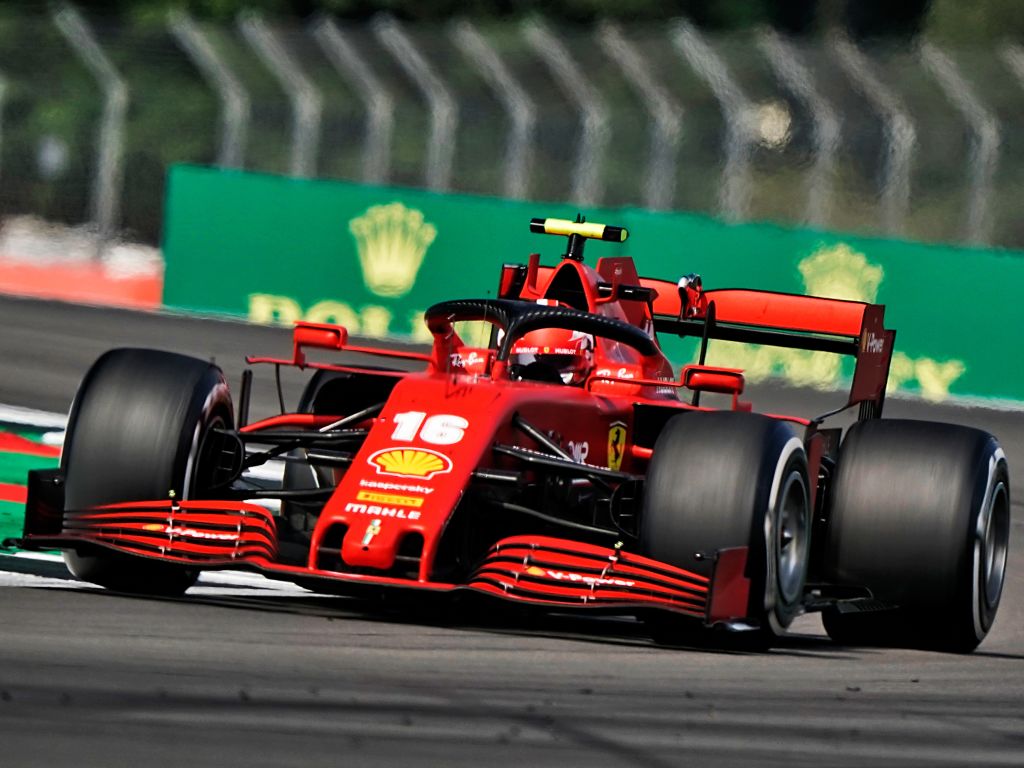 Jesus Christ, Ferrari. What a hot mess. I think we actually underestimated just how much of a clown show the Maranello outfit has become.
As I said earlier, Charles Leclerc has largely been phenomenal. The only black marks to his name lately have been a reckless error in Styria, and him being compromised by strategy in Hungary. Besides that, he's been outstanding. You know a car isn't great when Mercedes can take Copse at flat while Ferrari has to trail brake. And despite all that, Charles is 4th in the Championship right now. Why? Excellent qualifying performances, three finishes in the Top 4, and some sensational opportunistic driving to maximise bad hands dealt. If I didn't know any better, I'd have thought the second coming of Fernando Alonso had arrived. 
And then you see Sebastian Vettel. 13th on that same Championship leaderboard. Just 10 points to his name. Eight of which came in Hungary when he overrode his engineer to put himself on the right strategy. The pair of Silverstone weekends were horrendous for the German, from multiple mechanical issues that limited track time, to track limits excursions, to running nearly .5 behind Charles in qualifying. 
Vettel's spin on the opening lap when he had to hit the brakes seeing his teammate lockup was more fuel for those critical of him. For this Vettel fan watching, it felt like the final straw. You could see the frustration on TV when Vettel blasted his team on the radio, saying: "You know you messed up" when he was released into the back of another DRS train. 
I ran the numbers during that race. His pace was solid. Faster than the Renault's and about on par with the Racing Points in front of him. Until you read that after the race, Mattia Binotto more or less admitted they compromised his strategy to make sure Charles didn't get held up. If you needed any further proof that this really is Charles' team now, there you have it. 
It reminded me a lot of a fantastic England vs Pakistan test match last week. Within it, was James Anderson. England's greatest fast bowler, one of English sport's most under-appreciated athletes period. 590 test wickets in all, going deep into his 39th year of life. He was wayward, rough, maybe at only 60% of his best. Match figures of 1-97, and immediately there were calls for his place in the team. For JIMMY FRIGGIN' ANDERSON. If there was one man in the sport, who deserved a "pass" for bad form, it's him. I see the parallels between and Sebastian Vettel right now.
Dear Sebastian, if you wanna go ahead and quit that job, no-one's gonna hold it against you. I work in a bookie for a living and let me tell you, not all money is good money. When Nico Rosberg, professional media troll is defending you saying: "There's no way Leclerc is .5 better than Vettel, there must be something fundamentally wrong with the car", it says a lot about the team climate. Most people FINALLY are giving Vettel the benefit of the doubt he's never really had in his career until now. A clean break for all parties involved might be for the best.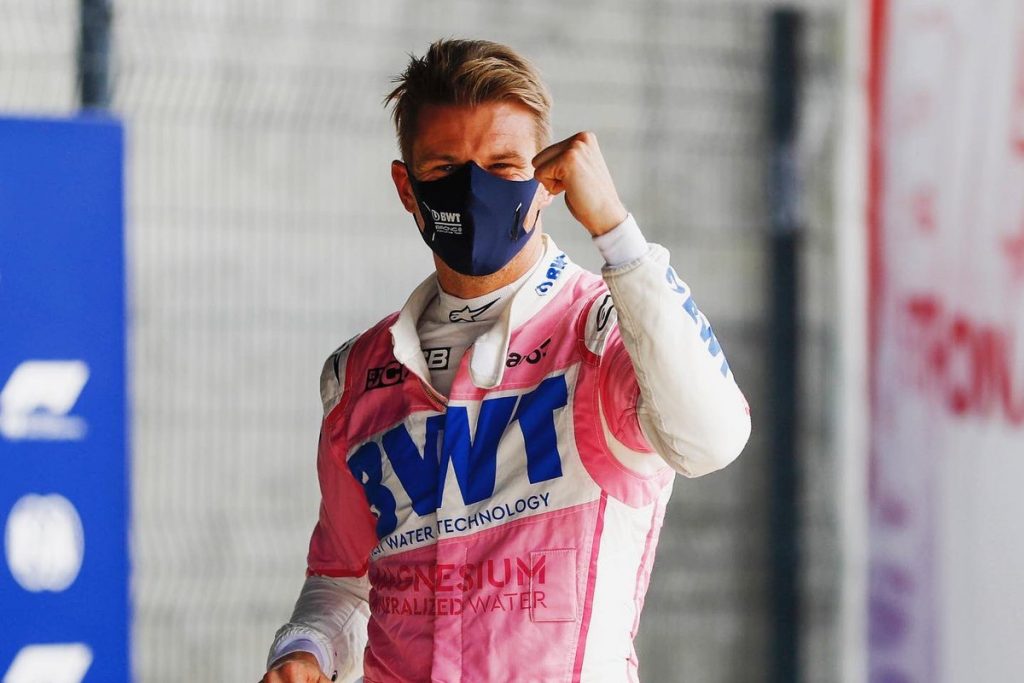 Isn't it amazing that the return of Nico Hulkenberg has only been the fourth craziest story that Racing Point has had this year? His pair of Silverstone races were a heck of a way to get yourself back in the shop window. 
Easy to forget that Hulk is not in peak physical condition, having raced twice on 10 days notice. He missed the pre-season and an invaluable amount of track time. His teammate is Lance Stroll, a driver a lot of people have come around on given his now decent machinery. Hulk outclassed him this past weekend.
A stellar job to qualify P3, and then be comfortably ahead of his teammate throughout the race. Where it not for tyre vibrations forcing a late stop, it'd have been P5. Still, an excellent job given the circumstances. And more than enough proof that he still belongs in the sport at a high level.
Said this on video last week, will repeat it here, but this comeback reminded me a lot of when Tiger Woods won the Masters last year. I made the point when the latter won that I found it weird that so many people were delighted for him, even though from what I saw, we never really f***ed with Tiger like that. We made him a figure of ridicule when he got outed as a sex addict and homewrecker. Yet we in sports LOVE a good comeback narrative when he came back and won. Hulk was JUST like that, we gushed in excitement over his return. I saw people talking about tattoos if he finally broke the podium curse, now at 178 races.
Remember, he only lost his seat 10 months ago to Esteban Ocon, and no-one really cried for him. If anything, we were excited to see the lanky Frenchman back after Racing Point dumped him. Hulk had the issue where everyone said he was so underrated, it actually kinda made him overrated and made many of us look at him cynically. This fortnight in pink was refreshing and reminded us that he's still classy, at least on track anyway. Reminded me of his time carrying Sauber in 2013. Man can drive. And if you're a midfield team, you could certainly do a lot worse than the Hulk.