I'm going to start this piece off with an unfortunate confession that deep down, you probably know, but don't want to admit:
When it comes to youth talent coming through, we've been spoilt lately.
This is an amazing sentence to type given for a lot of us, we know this game is so cutthroat. Over the years, I've been one of the most vocal writers in terms of seeing how younger drivers are treated by academies and the "bottleneck" nature that F1 has. From Red Bull and their sacrifices to make Verstappen their backbone, to Mercedes being probably a bit too good to have an academy with no side pieces, to Renault promoting… literally no-one since coming back. It's still not a particularly encouraging situation, and yet…
Sergei Sirotkin, Brendon Hartley, Pierre Gasly, Charles Leclerc, Antonio Giovinazzi* (Technically debuted in 17' but wasn't a full-time until last year), George Russell, Lando Norris, Alex Albon, Nicholas Latifi
The above, have all debuted in F1 in the last 3 years. Last year's grid had 11 of its 20 names under the age of 26. Now a couple of names upon reflection, were placeholders. Hartley was a victim of circumstance after his employers had exhausted pretty much every other option they had. Nicholas Latifi is a solid all-rounder but I fear will have a hard time to shake the "pay driver" moniker when he has a super talented and beloved prospect alongside him. Sirotkin really wasn't all that bad and he was one and done.
And yet at the same time, look at the Class of 2019. George Russell, Lando Norris and Alex Albon are fan-friendly, adored, really fast drivers, who could easily be the backbone for a new perspective on how we look at F1 drivers. Accessibility, streaming, memes, social media sharing. Chuck in Charles Leclerc, F1's most popular streamer, driving a factory Ferrari, and the star driver from Ferrari's programme, who's delivered on just about every promise made when he ripped GP2's heart out. I really should be doing backflips right about now…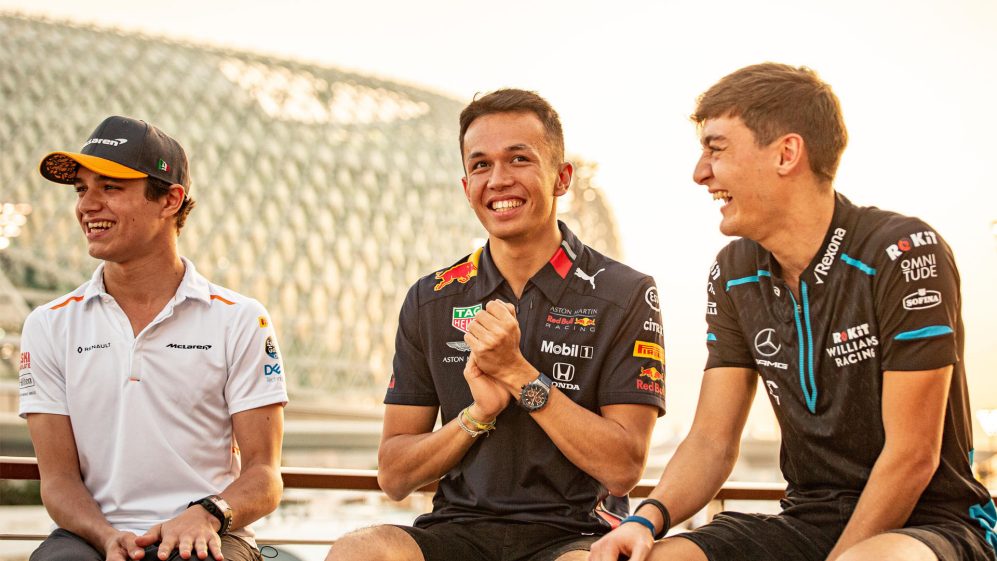 …And yet, 2020 makes me feel uneasy.
This has been the first season in a while I've been watching every F2 race on a hardcore level. I think a lot more people have, hence the hype, videos from new YouTubers and rampant speculations about their futures. It's actually crazy that I could see maybe six or seven of the current crop make the leap.
Mick Schumacher has rapidly improved and become the series best all-round driver in the space of maybe half a season. About as complete a package as you can get, and no surprise he's favourite for the title with four races left.
Callum Illot has tremendous outright pace, and while he may be a little conservative wheel-to-wheel, it's hard to make a case he isn't ready, another guy who's made a tremendous improvement on Year 1.
Robert Shwartzman is a little raw around the edges, and I still think another year in F2 would probably do him good, but his upside is unmatched. When dialled in, virtually unstoppable. His Hungaroring Feature Race had to be seen to be believed.
I could make similar cases right now for Yuki Tsunoda in the Red Bull, Christian Lundgaard and Guanyu Zhou in the Renault camp too. And it says a lot about the state of play when Nikita Mazepin and Dan Ticktum are outside the Top 5 of prospects in the series right now. Both would probably be a fair bit higher in other years. The field is freaking stacked. 
It shows. Mick seems almost pencilled into Alfa Romeo next year. There's a chance one of at least Illot (Until Gunther Steiner opened his trap last week), Shwartzman or Mazepin ends up in a Haas. Yuki Tsunoda might make AlphaTauri if he finishes Top 4 and gets a Superlicense, but there's three drivers within 7 points for that spot. But in either case, you get that creeping feeling that another bottleneck is coming.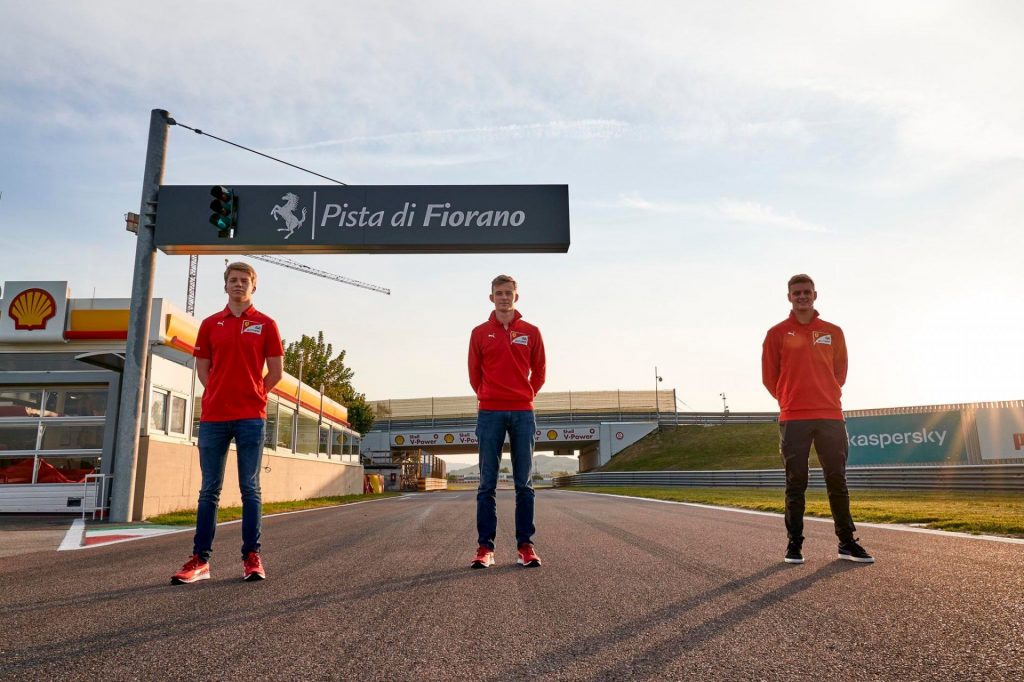 That second wave aforementioned are gonna have a very hard time looking for openings, like Nyck de Vries did when he won the F2 title in 2019. At least he went to another World Championship, but he feels like a forgotten man in the context of F1. The F3 class of 2020 were awesome, with Oscar Piastri, Frederik Vesti, Logan Sargeant and Theo Pourchaire all impressing. 
And then you look at the really good established veterans that might go seatless. Sergio Perez is one of the drivers of the decade and king of the midfielders. One of THE stories of 2020 has been Nico Hulkenberg's substitute appearances, including Eifel where he went 20th to 8th on 30 hours notice, on a track he hadn't raced on in seven years.
Romain Grosjean, a guy who did genuinely perform in the right machinery, seems destined for Peugeot's hypercar project. Danish media right now are reporting Kevin Magnussen's days are done, and he might genuinely be the most underrated driver in F1. The Class of 2019 made Stoffel Vandoorne a sacrificial lamb for the McLaren reboot we love so much. Antonio Giovinazzi seems destined to be the fall guy for Ferrari's next chapter.
These aren't scrubs. They're genuinely great drivers who probably should be in anyone realistic Top 20. It reminds me of MotoGP's current recruitment climate, where youth is pushed up the classes faster than ever. 2020's been bonkers, but Aragon had the first Marquez/Rossi-less race since 2010. There was no premier champion on the grid, and only 37 top-flight wins in the paddock, nearly half belonging to a decade-plus veteran, Andrea Dovizioso. The days of looking for stability are over. Just like MotoGP are looking for the next Marquez or Quartararo, F1 is now looking for it's next Verstappen. The elite-level talent with the 15-year plan of potential. He's the new gold standard, a Top 3 driver in the world who only just celebrated his 23rd birthday. Anything less is now collateral, assets to be flipped, or sacrificed for the greater good. Red Bull's model has definitely spread.
The unfortunate reality is, the youth we love to see climb the ranks, will start eating itself. But the sport is now sticking a $200m barrier of entry to anyone new. And with no sign on the horizon of anyone spending 9-10 digit figures to break into a sport where you're almost guaranteed to lose money, the fact there's only 20 seats on the grid is only going to lead to more difficult decisions and emotional outrage on Twitter as we await to see who misses out. This sport badly needs a competitive 11th or 12th team, even if it's for our own selfishness and indulgence as fans to see as much talent as possible perform at Motorsport's "pinnacle".
Callum Illot might be first on that list. I promise you, he won't be the last.