…Oh, you weren't expecting me here. And in written form, no less.
Well, hi. It's me, RJ. And in the most predictable and on-brand fashion, we're gonna talk about the "As seen in Gran Turismo" Super GT series. Fun!
So, Jenson Button, 2009 Formula 1 World Champion, one of only three drivers with the longevity to surpass 300 career Grand Prix entries as of publication, is making his Super GT debut on August 27 at the 46th and final running of the International Suzuka 1000km, the longest, oldest, and most prestigious race on the current Super GT calendar.
He'll drive a mid-engined, 650 horsepower, turbocharged Honda NSX-GT, fielded by another team with quite a bit of F1 lineage of its own: The newly-rebooted Team Mugen, the successor to the company that powered Formula 1 Grand Prix victories for the likes of Jordan Grand Prix and Equipe Ligier. (Here's a fun fact that McLaren fans should scroll past: Mugen Honda still have more F1 victories as an engine supplier (4) since 1993 than Honda Motor Company proper (1)!)
Much like his McLaren Honda teammate Fernando Alonso, Button will be diving head-first into one of the most competitive national racing series in a country that's madly passionate for motorsport, at their biggest race of the season. And he'll attract so much attention from outside, that it could, very likely, get to the point of overload before qualifying's finished on Saturday afternoon.
As mentioned earlier, most people only know the classic cars of Super GT through video games – but that alone is enough to give them an idea that they're pretty impressive, and they must have really great racing. (They do, and you can watch the entire 2017 season for free on YouTube.)
Japan loves its national-level motorsports leagues like Super GT and Super Formula quite a bit, but this is a country that really, really goes hard for the international circuits. Formula 1, MotoGP, WEC, and the like. That passion for world-class motorsport is evident in every Japanese Grand Prix at Suzuka Circuit, perennially one of the series' best-attended events – especially if one of their manufacturers, or one of their home-grown drivers, is involved.
Through that passion for F1, Japan has quite a few foreign drivers who've become almost like adopted sons of the country. Take Ayrton Senna for instance. He won all three of his World Drivers' Championships at Suzuka in Honda-powered McLaren cars. He also helped develop the first-generation Honda NSX, as part of his ambassadorial role for Honda. The only country that mourned the death of Senna on May 1, 1994 more than Brazil was Japan – that's how beloved he was for building McLaren Honda into a five-year dynasty of the era.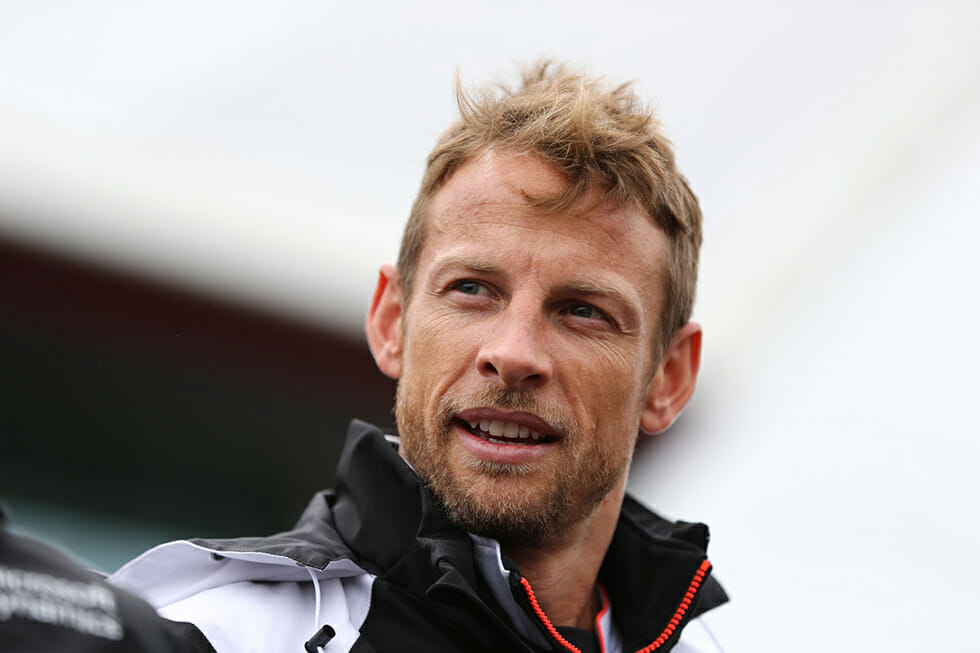 After Senna, the next most popular "gaijin" driver is Button, who's raced eight of his seventeen-plus Formula 1 seasons with Honda power, most recently with McLaren Honda II: The Somewhat More Disappointing Sequel. But it was his performance in 2011 that solidified his place as a local folk hero – winning the Japanese Grand Prix at Suzuka Circuit, in a year where Button and then-partner Jessica Michibata put forth their best efforts to raise money and awareness for relief efforts after the Great Tohoku Earthquake and Tsunami.
In recent years where there hasn't been a Japanese-born driver on the F1 grid, Button is pretty much the local driver by default.
Jenson Button will be the first former F1 World Champion to race in Super GT, but, much like Alonso at Indy, one cannot just assume that an ex-F1 champion will simply waltz right in and conquer the race single-handedly.
That's not meant as a dismissal of Button as a champion – still one of the greatest drivers of the 21st century and author of one of the most unlikely championship runs in the history of the World Drivers' Championship – but merely to set the expectation that this series is really, really tough, and is filled with a lot of outstanding drivers.
Button cannot win the race on his own, and that's where his Mugen co-drivers, Hideki Mutoh and Daisuke Nakajima, come in. Mutoh's a name that you may remember from IndyCar a while back: He was once Honda's domestic hand-picked talent of their IndyCar future, driving for Andretti Autosport and Newman/Haas Racing – oh by the way, Mutoh's a former GT300 class champion, a GT500 class race winner, and he owns the official GT500 lap record at Suzuka after taking pole position for the 1000km last year. Daisuke Nakajima is the younger son of Satoru Nakajima, and while Daisuke hasn't quite lived up to his older brother Kazuki's accomplishments, he's shown flashes of genuine top-tier pace.
Then they have to outdrive the people that have made their reputation in GT500 – two of which Button knows personally: Ronnie Quintarelli, the only four-time GT500 champion in history, is an old rival from their karting days in the mid-'90s, and James Rossiter, a two-time Suzuka 1000km winner, was a tester for Honda when Button was with the team – and gave Button the initial "sales pitch" that he needed to consider racing in Super GT.
They have to outperform living legends like Satoshi Motoyama, Tsugio Matsuda, and defending Suzuka 1000km champion Yuji Tachikawa – the three winningest drivers in the history of Super GT's premier category.
And they have to outperform some of Button's old F1 running mates as well. Kazuki Nakajima is no longer Nico Rosberg's doormat at Williams, but a genuine top-tier single-seater and sports car racer. Kamui Kobayashi, who on pace alone should have won this year's 24 Hours of Le Mans for Toyota, is also making his Super GT debut at the Suzuka 1000km – at the same venue where he scored his only F1 podium five years ago. And then there's the man Button replaced at McLaren after winning the championship in 2009, and now the reigning GT500 Drivers' Champion, Heikki Kovalainen – and wouldn't that battle be cool to see play out during the 173 lap main race!
Throw in young standouts like Jann Mardenborough, Katsumasa Chiyo, Ryo Hirakawa, Nick Cassidy, Yuhi Sekiguchi, and Andrea Caldarelli – it's a really outstanding field of drivers in GT500 this year, like it has been in the last several years.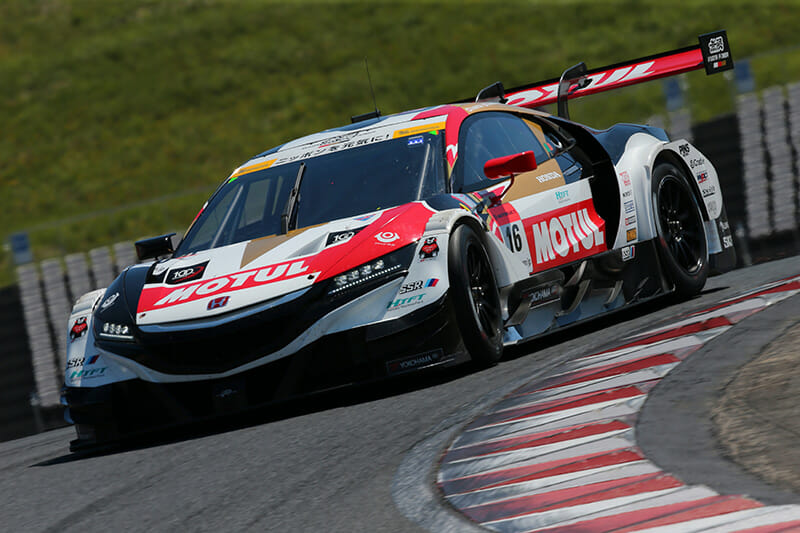 It's also the first time Button's ever driven a race car with a roof on it, and the first time he's had to share drivers, and his first multi-class race, among many other things. The new-for-2017 NSX-GT will give him a much better chance of victory than his MCL-32 could have at Monaco this past May, but both Honda and Nissan lag behind a seemingly impervious fleet of six Lexus LC500s after three rounds.
I'm not saying that Jenson Button couldn't win this very special edition of Japan's Great Race for Honda and Team Mugen, but it won't be a case of a World Champion putting a Somerset-style butt-whoopin' on a field of "has-beens, never-weres and no-names" – to do so would discredit Button and Super GT a great deal. If they pull it off, it'll be the result of a perfectly-driven race for Button, Mutoh, and the younger Nakajima.
What we will see at this year's "Suzuka 1000km: The Final" is Jenson Button, a man who is so widely respected up and down the Formula 1 paddock even still today, be given something that he hasn't really had for much of the last five years: A competitive car and a genuine chance to win a race. And in a country and a circuit that's as big to him as racing in front of the British fans at Silverstone.
It is my sincerest hope that Button's debut does the one thing that Alonso's Indy 500 adventures did for IndyCar: to draw more attention to a series that, in the case of Super GT, might be the best international sports car racing category active today.
Even if they have to stay up through the night until 6 in the morning to take it all in.