Okay, going to level with you here, a lot of this column is going to be based off what I wrote a fortnight ago or so regarding Alonso and the bubble that Formula 1 seems to put itself in. The overall point of that piece was to emphasise that F1 is an elitist space, and ridiculously insular.
As the days have gone on since Lewis Hamilton's rather "jabby" comments regarding the depth of IndyCar's roster, more of said roster has jabbed back. Tony Kanaan said it the banquet. [fusion_tooltip title="'It's funny hearing comments about the depth of our field from someone that only has to race 3 other cars.'" class="" id="" placement="top" trigger="hover"]James Hinchcliffe[/fusion_tooltip] and Graham Rahal doubled down post-Detroit Race 1 last night, with Rahal taking it one step further, suggestion Scott Dixon could give Lewis a run for his money…
…And for what it's worth, I think he's absolutely right.
I said it in the last column, and I'll stress this again – Formula 1, and the European ladder of racing isn't a meritocracy. On any level. The best don't necessarily get in, even in a post-2015 Superlicense world. I made this point on Twitter last night, but it's worth making again. Formula 2, the official feeder series of F1, had it's most stacked roster ever seen last season. At one point, SIX men had a great chance title. Let's weigh this up;
Pierre Gasly is twiddling his thumbs in Super Formula in like Stoffel Vandoorne did because Toro Rosso gave Danill Kyvat a 2nd chance. Antonio Giovinazzi finished 12th on debut for Sauber as a stand-in, and is now Ferrari development driver, a title that just doesn't have the weight is used to carry anymore, especially given they're the best team in F1 at the moment.
Sergei Sirotkin and Oliver Rowland are great talents but shackled in a Renault factory team that is going to think bigger, especially with Nico Hulkenberg joining, and an argument you can make that Jolyon Palmer might be holding the team back. Rafaelle Marciello was a solid GP2 veteran, who had been in and out of test driver roles in F1, and has had to switch to sports cars, having given up on his F1 dream due to funding. Heck, even Norman Nato had a breakthrough season with multiple wins. NONE OF THEM GOT IN. What walking advertisement is that for your "meritocracy"?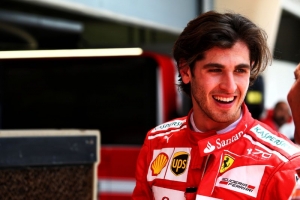 Hardly the driver's fault, even more in an age where the bigger factories are hoarding talent and stashing it so no-one else can get them. McLaren did it with Stoffel, and all of the "Big 3" in F1 are doing it with drivers like Gasly, Gio, Rowland, LeClerc, Wehrlein, and so on.
Furthermore, I can't believe F1 fans are so defensive of the talent level of the sport, for two reasons. Number 1, we mock those who are in it constantly. Pastor Maldonado, Jolyon Palmer, Marcus Ericsson, Will Stevens, Roberto Merhi… it goes on, and that's just in the last four or five years. We are incredibly protective of our right to bash the shit out of the bottom half of the grid.
In addition, it's becoming harder than ever for said midfield to stand out in F1. Remember two years when Sergio Perez was being penciled in for top-tier seats again? That ship has seemingly sailed and we've moved on to Carlos Sainz. Kevin Magnussen's about to lose six FP1 drivers to Giovinazzi and he's always been solid in F1. Was sacrificed for Fernando in the end. Marcus was one of the most improved drivers in the field last year but Sauber is never going to be a team that highlights opportunity. We all know of the midfield purgatory that Nico Hulkenberg's had.
Further STILL, the top teams aren't opening the doors very much. Red Bull will only hire from within their own (Which seems to be causing just as much harm as it is good), Mercedes took the safest pick on the board in Val Bottas (Not a bad call, mind), and Ferrari have had multiple chances to run Kimi out but have stuck with him. The chances for anyone in the midfield pool nowadays are so slim, even elite drivers like Daniel Ricciardo feel like their wheels are spinning in their careers.
See, this is the problem with F1 blurring its lines with IndyCar in 2017. You can bend this one way or the other. On one hand, you can say F1 is undisputed King, and the money, tech and profile makes it what it is. On the other hand, you can very easily argue that the competitive nature of IndyCar, is an appealing prospect when the F1 scene is so congested at every level.
Alexander Rossi was pushed out of the door. He's now probably the most exciting young driver in the series. He already has the Indy500 title, and is sitting 5th in the Championship this season, ahead of F1 race winners and series Champs like Ryan-Hunter Reay, Sebastien Bourdais and Will Power. But you wanna sit here and tell me that him fighting with Caterham and Manor to get track time was better? Please. F1 is so up its own arse in how it runs day to day that it pushes out many a great driver, to the point where IndyCar has grown into a viable alternative for many folks established in Europe. Max Chilton, Alex Rossi, Dean Stoneman, Josef Newgarden and more. And the fact it's more competitive than F1, a two-team series at BEST, means there's more opportunities for the drivers to shine. IndyCar this season has had seven different drivers win in the first seven races, the first time that's happened since 2001.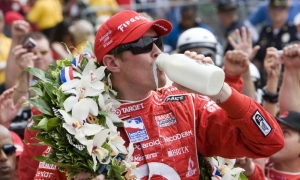 Many IndyCar great like Scott Dixon and Dario Franchitti have tested F1 cars and turned them down. It doesn't make their legacy any smaller. It doesn't make them any less great. Seriously, are you gonna tell me Dixon, a 4-time series Champion, 500 winner, and pound-for-pound IndyCar #1 driver wouldn't wipe the floor with 80% of F1 if he had the time to acclimatise? Or on the flip side, do you really think guys like Nico Hulkenberg, Felipe Massa, Romain Grosjean or guys on that level would just walk into IndyCar would automatically be top-tier? Esteban Gutierrez, a solid driver in his own right and who really came along last season, was 19th in his first effort in Detroit yesterday.
Given how many in the F1 landscape respect Fernando Alonso as a racing driver, I wish they also copied his level of humility and respect in how he conducted himself on and off the track in Indy through May. He wasn't beating his chest, [fusion_tooltip title="He saves those for Honda." class="" id="" placement="top" trigger="hover"]firing pot-shots[/fusion_tooltip] at the field, or ever showed any feeling like he was above anyone else there. It annoyed me that I was internally conflicted that Alonso did so well because I KNEW many of the British media, and F1 hardcore would use it to attack IndyCar, a truly great series that has grown in leaps and bounds, even in the short time I've been a fan.
We as F1 fans seem to do little else to constantly find ways to nitpick their own series and find ways to improve it. From engine noise, to pay drivers, to weekend formats and dirty air. Maybe if we spent a little more time channeling that energy into other series, and giving them their due, it may just end up in a better Motorsport environment than sum of the petty back and forth shade that's been thrown by both series.