Formula 1 is a funny old sport. It's like Al Murray's joke about an 18-year-old buying his first beer. He stumbles to the pub with his provisional license, nervously sits down, takes his first swig, realises that beer is awful. Then he'll spend his entire life, trying to find a good one. 
A month ago, we just had Canada, a brilliant one-on-one dogfight between Vettel and Hamilton, this generation's two greatest drivers, get decided in the steward's office over a rule, inconsistently enforced. 
A fortnight later, France happened. And I'd argue the most interesting thing that came out of that race was whether Lewis Hamilton had a hair transplant or not, given it was one of the most boring races in recent times. It made China actually look like something worthy of "F1's 1,000th race". 
I had a 3,000-word open letter about the state of F1 ready to turn into a video listing all the problems F1 had, how I'd make it better, and how the sport had just turned into a giant mood hoover.
Then Austria happened.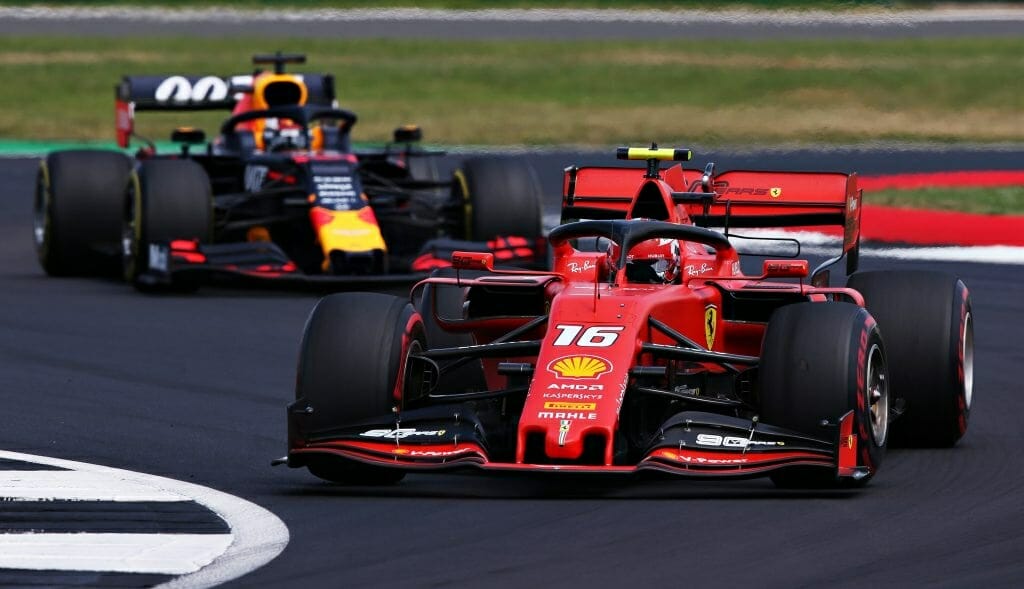 The blueprint for how to have a great F1 race. And no, it's not just: "Holy shit, don't make Mercedes completely overpowered" either. You throw in a couple of hints, like Charles Leclerc on the pole, Vettel down the back, and the rare Mercs Achilles heel – poor management in extreme heat, crippling their charge. With 20 laps left, we had no idea Max Verstappen was on the rampage. Until he was there with 3 laps to go.
A fight for the win, with the present and future of the sport? In different cars? And neither of them silver? Baller. Yes, it sucked that it took the stewards the best part of a week to finally reveal that Max was allowed to keep the win for a barely legal shoulder barge, but hey, the sport needed some excitement, and nothing gets us going like a heart-stopping finale. 
Silverstone slowed down a bit at the end, but the first half was electric. Hamilton and Bottas going wheel to wheel for the lead and Bottas actually holding Hamilton off till the ill-timed Safety Car. Verstappen vs Leclerc 2 was even better than the original, and racing right on the limit of what was hard and fair. And it was amazing. The best pure combat we'd seen in the season to date. We even had Sebastian Vettel take up the Shot Put. Truly heroic scenes.
Then Germany happened.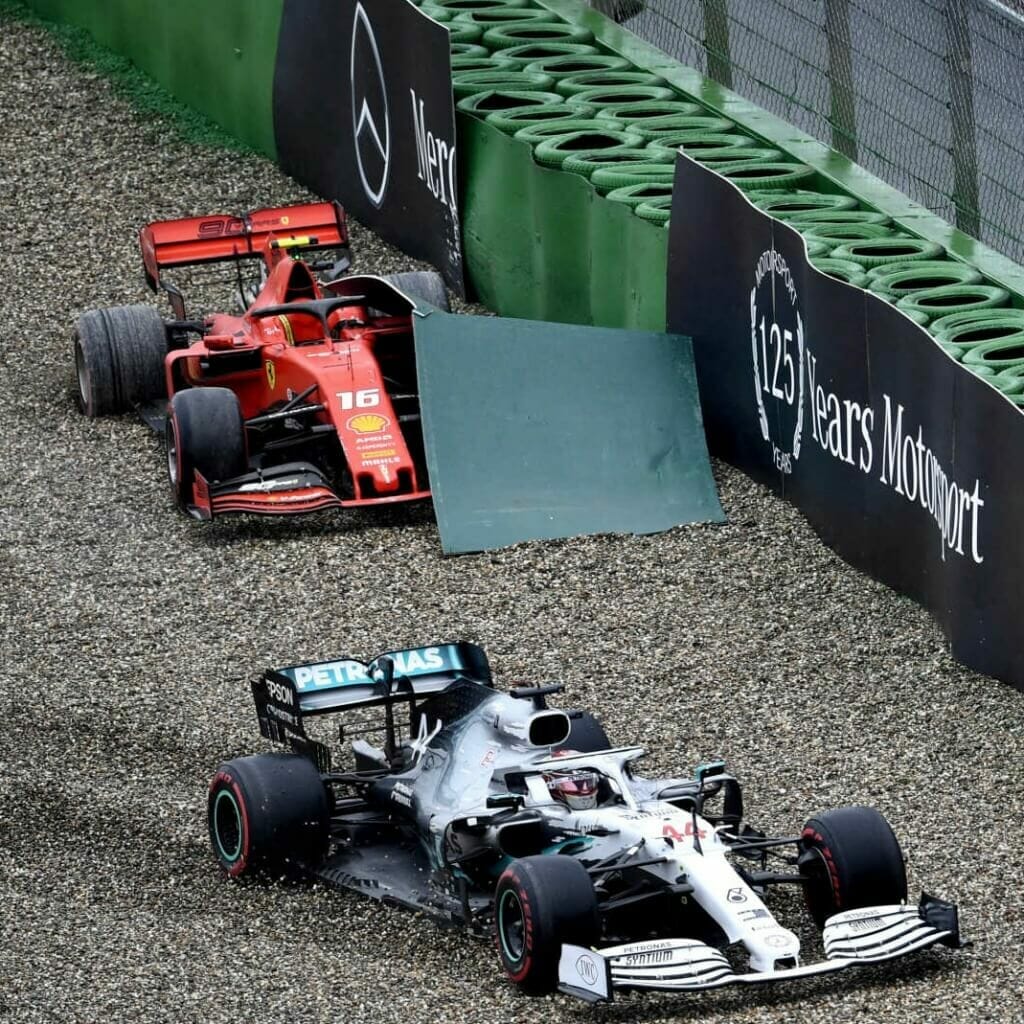 It wasn't a true race of the decade candidate for the 78 pit stops, multiple strategies, and changeable conditions. What I love about the truly great races most, is the stories they tell. 
For Max Verstappen, one of establishment. This time last year, he was looking embracing all the struggle. Crashing into Vettel in China, Hamilton in Bahrain, ruining his Monaco weekend with another FP3 wreck in the swimming pool. Since the last summer break, 21 consecutive Top 5 finishes, including three wins. In a car that on paper, is 2nd in the field consistently at best, and 3rd most of the time. Hungary proved that Max is as good as anyone in the world today.
For Lewis Hamilton, a race of humility. A man who had won the previous EIGHT wet races in F1, brought down to earth via a spin, and a trip to a drag strip. The lowest race finish he'd had for over half a decade. A reminder that while he's well on the way to the mantle of the greatest ever, he is still human every once in a while.
For Sebastian Vettel, a reminder that class is permanent. A year almost to the day since the majority of his well-documented troubles began. Since then, diminished confidence in a driver who at best, came off worse in a lot of 50-50 incidents… and that's me being generous. And in a season littered with in-season struggles, reliability issues, a SUPER hyped new teammate in Charles Leclerc, Vettel going from 20th to 2nd while making all the major strategic calls, might be Ferrari's bright point in an otherwise infuriating, exposing season.
For Danill Kyvat, a race of redemption. No driver's career journey to this point had been more humanising and sometimes soul-destroying. From a brilliant podium in China in 2016 to being used as an alibi for Verstappen's promotion a fortnight later.
That very round three years ago, he looked depression, a man broken by F1's brutal regime of chewing up talent and often spitting it out. His return this year somehow felt like "Stockholm Syndrome", with an S-tier prospect in Alex Albon alongside. But he's gotten his head down and driven brilliantly this year, and scoring the team's first podium in nearly 11 years was masterful. Became a dad too. Decent weekend.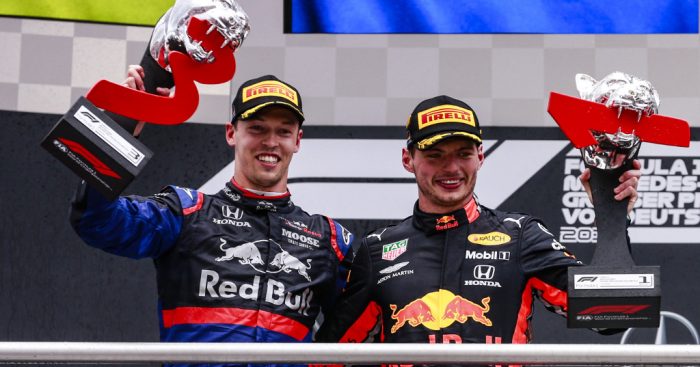 Albon was 6th in his first-ever F1 wet race. Carlos Sainz was in the Top 5 for a McLaren team on the rise again after years of frustration. Lance Stroll was LEADING as the only man brave enough to gamble on slicks and the team backed him all the way. This sport shines brightest when the dam of F1 "batshit crazy" gets busted open, and this race was another classic example of it. Like Canada 2011, Japan 2005, or Brazil 2003 before it. Those ones are special.
And this past weekend, Hungary was a very different sort of brilliant. Max Verstappen vs Lewis Hamilton in a different postcode, in a straight fight for the win. That alone should be worth the price of admission, and I loved the intensity of the race. DRS or not, Hungary is always a nightmare to pass around. Hamilton pushed to the limit trying to find a way through. His pace in the open air was ridiculous. 
But props to James and the strategy department for one of the best, race-winning calls I've seen in recent times to win it on the 2-stopper; forcing Max to run to the end on dead tyres to have any chance of winning. It was genius, it led to another dramatic finish… You couldn't ask for more in a race without rain coming down and 14 cars in a hedge somewhere in Budapest. The greatest of this era, and the young pretender who might be the best driver in the world right now. You love to see it.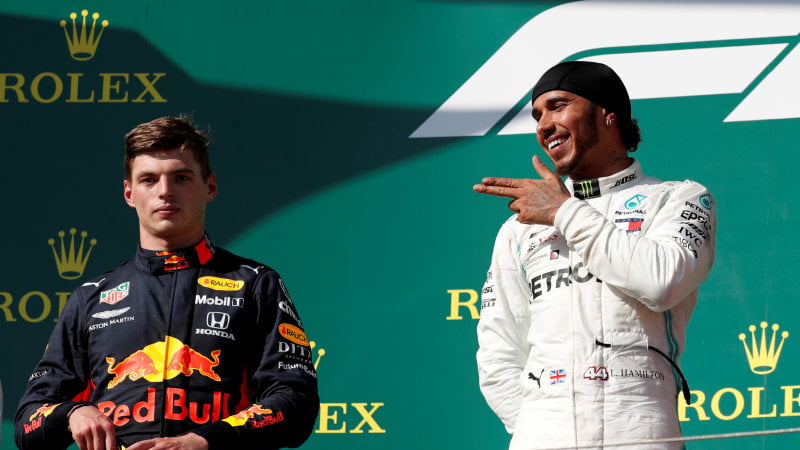 I can't remember a month's worth of F1 being this good, as long as I can remember. We went from wanting to burn Chase Carey's moustache off to actually dreading the summer break in the space of 4 races in 6 weeks.
Like I said at the start of this piece, it's easy to see why resentment has grown in F1 this season. The regulations go against good racing, we had a stretch from China's 1,000th race to Austria where nothing happened. Ferrari's had public frustrations and Valtteri still not being quite as good as we want him to be. Any semblance of a title threat is virtually gone as Hamilton looks set to run away with it. It's easy to forget he goes into the break 62 points clear. The bookies have him 40-1 ON to win World Title number six. 
But that's the beautiful struggle that F1 can be sometimes. We forget all of those terrible things, the moment we get a special race, a reminder of just how great this sport can be. F1's never going to be like this consistently, so cherish the good days like this one, because just like that first beer, we wait, sometimes for a while, for moments like this.